Vietnam Delight 4 Nights Tour
Hanoi & Ho Chi Minh City Tour
Pkg Id

0000326

Destinations

2

Duration

4 Nights

Attractions

4

Price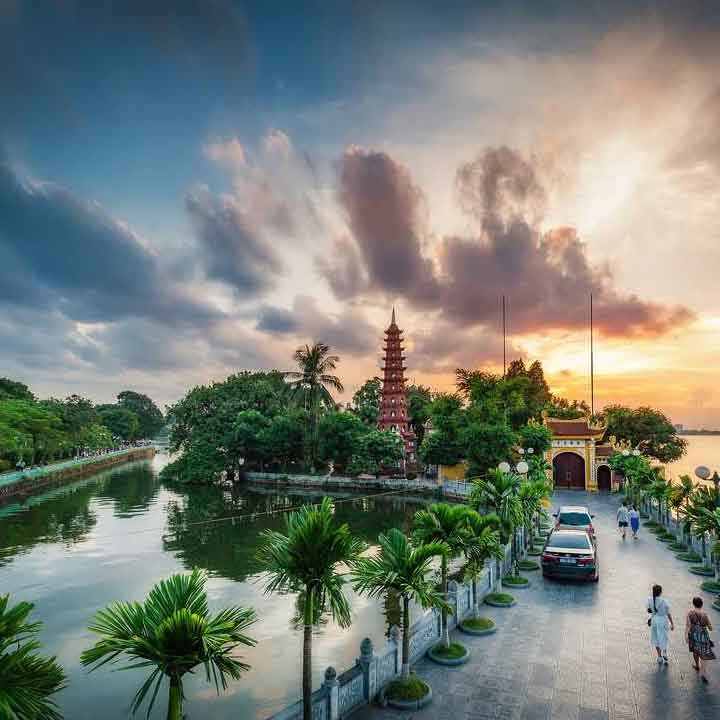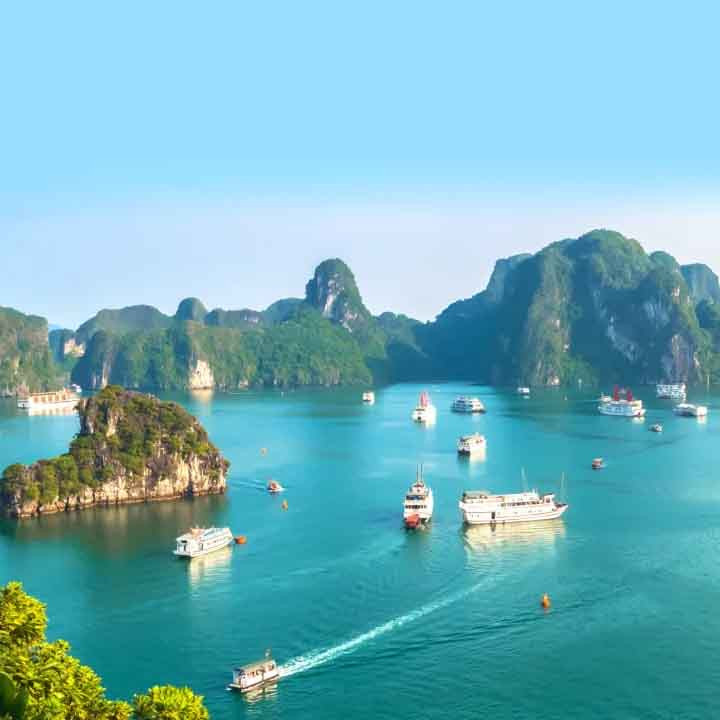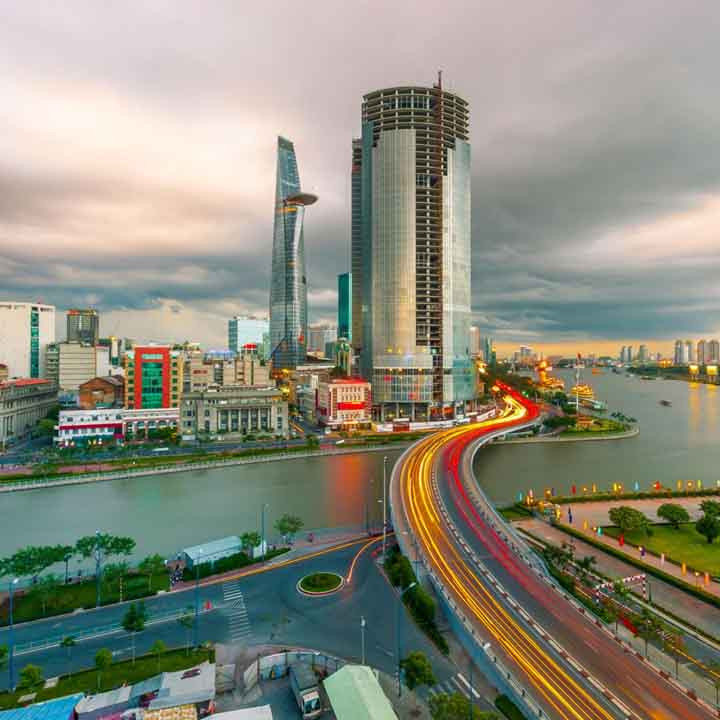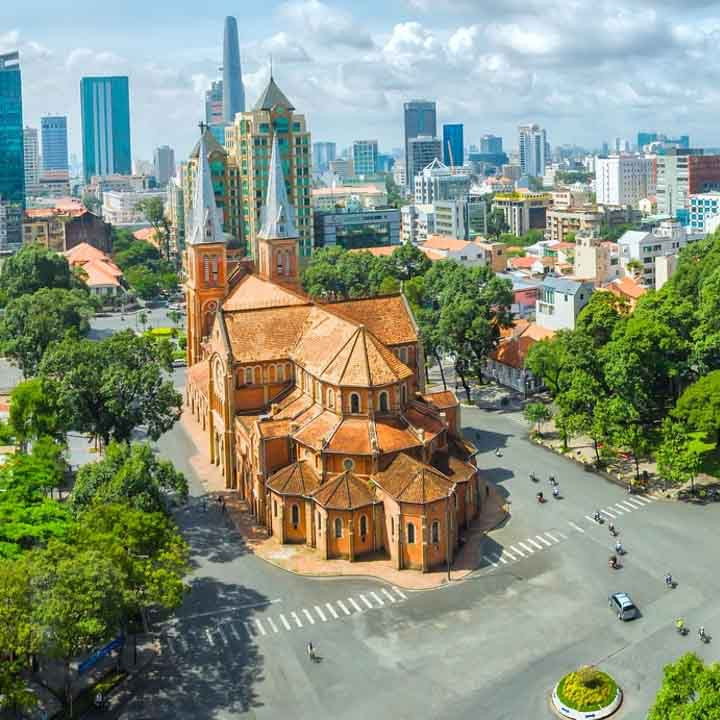 1
Arrival– Hanoi
Arrive at Noi Bai International Airport.
Our Airport representative will meet & greet you.
Pick – up from Airport and transfer to the hotel.
Check-In to the hotel and rest for the hours as you will be picked up post lunch for Water Puppet Theatre, The world-famous Thang Long Water Puppet Theatre in Hanoi has its roots in an art form that dates back to the 11th century. The tradition of water puppet theatre stems from a time when rice paddy fields were flooded and villagers would make entertainment by standing in the waist-deep water with the puppets performing over the water.Using large rods to support the puppets it appeared as if they were moving across the water with the puppeteers hidden behind a screen.
Performing-arts venue presenting theatrical water puppetry shows with accompanying music.
Later take a night walking tour of Hanoi.
Back to hotel and Check-In.
Overnight stay at the hotel.
2
Hanoi
Breakfast at the hotel.
You will start your day with Ancient Buddhist Temple famous as One Pillar Pagoda which is standing on one pillar, One Pillar Pagoda (Mot Cot pagoda or Chua Mot Cot) – a distinctive and unique architectural structure and historical site. It is considered a symbol of Hanoi city with a thousand years of civilization due to bearing the architectural splendor hallmark of the famous historical dynasty in Vietnam. It was originally built by the Emperor Ly Thai Tong who ruled from 1028 to 1054. According to the annals, the heirless emperor dreamed that he met Quan The Am Bo Tat, the Goddess of Mercy, who handed him a male child. Ly Thai Tong then married a young peasant girl and had a son and heir by her. As a way of expressing his gratitude for this event, he constructed a pagoda here in 1049.
Next you will visit the Vietnam Museum of Ethnology and it is also a unit under Vietnam Academy of Social Sciences. Vietnam Museum of Ethnology is both a research centre and a public museum exhibiting the ethnic groups of Vietnam. The mission of the Museum is scientific research, collection, documentation, conservation, exhibition and preserving the cultural and historic patrimony of the nation's different ethnic groups. The museum also serves to guide research, conservation, and technology that are specific to the work of an ethnographic museum.This fabulous collection relating to Vietnam's ethnic minorities features well-presented tribal art, artefacts and everyday objects gathered from across the nation, and examples of traditional village houses. Displays are well labelled in Vietnamese, French and English.
Post exploring Museum, It time to drive to the best refreshment place Of Vietnam. WEST LAKE is the biggest freshwater lake of Hanoi, Vietnam, located northwest of the city center. With a shore length of 17 km (about 10.6 miles) and 500 hectare (about 5 km2) in area, this is the largest lake of the capital and a popular place for recreation with many surrounding gardens, hotels and villas. A small part of West Lake is divided by Thanh Nien road to form Trúc Bạch Lake. One district of Hanoi is named after the lake, Tây Hồ District.
Back to hotel and overnight stay.

3
Hanoi – Ho Chi Minh City
Breakfast at the hotel.
Check-out from the hotel and drive to the Airport for your flight to Ho Chi Minh City.
Arrive at Tan Son Nhat International Airport and you will greet by our representative.
Pick-up from Airport and transfer to the hotel.
Check-in and to take refreshment and get ready to visit one of a finest piece referring to French touch, Saigon Notre Dame Cathedral, It was built in the late 1880s by French colonists, is one of the few remaining strongholds of Catholicism in the largely Buddhist Vietnam. Located in Paris Square, the name Notre Dame was given after the installation of the statue 'Peaceful Notre Dame' in 1959.
Back to hotel and overnight stay.
4
Ho Chi Minh
Breakfast at the hotel.
Post breakfast you will be picked up from the hotel for your full day activities, Visiting War Ramnants Museum, Cu Chi Tunnels and Visit the Bitexco Tower and Sky deck in the evening for the best view of the city.
WAR RAMNANTS MUSEUM: The War Remnants Museum in Ho Chi Minh City first opened to the public in 1975. Once known as the 'Museum of American War Crimes', it's a shocking reminder of the long and brutal Vietnam War. Graphic photographs and American military equipment are on display. There's a helicopter with rocket launchers, a tank, a fighter plane, a single-seater attack aircraft. You can also see a conventional bomb that weighs at 6,800kg. American troops had used these weapons against the Vietnamese between 1945 and 1975. It is a unit under the Department of Culture, Sports and Tourism Ho Chi Minh City.
CU CHI TUNNELS: The Chu Chi Tunnels are part of a massive war museum in Ho Chi Minh. They offer visitors a sneak-peek at the underground life of Vietnamese soldiers back in 1948. The site has over 120km of underground tunnels, with trapdoors, living areas, kitchens, storage facilities, armoury, hospitals, and command centers. After the war against the French, Vietnamese soldiers expanded the tunnels and included effective air filtration systems, which helped them, survive the Chu Chi carpet-bombings.
BITEXCO TOWER AND SKY DECK: Ho Chi Minh City's Bitexco Financial Tower & Sky Deck stands 262 metres high at the centre of the city's business district and offers visitors an unparalleled city view from its Sky Deck. Designed by renowned American Architect Carlos Zapata, this is a 68-storey tower which houses offices, shops, restaurants, and a helipad. CNNGo recently ranked the building fifth in their listing of the world's 20 most iconic skyscrapers. Sky Deck visitors are accompanied by an English-speaking guide and can also enjoy interactive touch screen fact boxes delivering information on points of interest regarding city landmarks seen from above.
Back to hotel and overnight stay.
5
Fly Back
Breakfast at the hotel.
Check-out and transfer to Tan Son Nhat International Airport for your flight back to home.
As per mentioned in itinerary

As per mentioned in itinerary

English speaking tour guide

As per mentioned in itinerary
General Terms
Please note that these packages are customizable, which means that you will be able to make changes to the itinerary/activity if you so desire. The final payment will be calculated as per the itinerary and inclusions reflected on the confirmatory e-mail sent to you.
Please expect to receive your vouchers 72 hours before your departure date (subject to full payment of your package cost).
Personal expenses such as laundry, telephone calls, room service, alcoholic beverages, mini bars etc., are not included.
In case your package needs to be canceled due to any natural calamity, weather conditions etc. Dook Travels shall strive to give you the maximum possible refund subject to the agreement made with our trade partners/vendors.
The passenger names in the booking form should be exactly as per passports. Dook Travels will not bear any liability for the name change fee, if incorrect names and ages have been added at the time of booking.
Please note that your package includes baggage as per airlines policy. Any addition in baggage will be charged separately.
Standard check-in time at the hotel is normally 2:00 pm and check-out is 11:00 am. An early check-in, or a late check-out is solely based on the discretion of the hotel.
In case the selected hotel is unavailable for booking, an alternate arrangement will be offered to the customer in another hotel of a similar category.
Certain hotels may ask for a security deposit during check-in, which is refundable at check-out subject to the hotel policy.This amount has to be deposited by the traveler.
Please note that Day at Leisure essentially implies that no sightseeing activities have been included for that day.
Kindly be on time for your activities, tours and transfers. Dook Travels will not be liable for missing any activity thus for any refund against it in such cases.
No refund either in part or in full will be made for any unused part of the services provided in the package.
The package price doesn't include special dinner or mandatory charges at times levied by the hotels especially during New Year and Christmas or any special occasions. Dook Travels shall try to communicate the same while booking the package. However Dook Travels may not have this information readily available all the time.
Our package price does not include GST and TCS. Applicable GST and TCS will be charged over and above the package price.
For queries regarding cancellations and refunds, please refer to our Cancellation Policy.
For any paid activity which is non-operational due to any unforeseen reason, we will process the refund & should reach the guest within 30 days refund requisition. Also, for any activity which is complementary and not charged to Dook Travels & guests, no refund will be processed.
Our package prices are on twin sharing accommodation basis thus published prices are applicable for minimum two persons and multiple of two thereon.
As per RBI guideline every foreign traveler has to provide us his PAN details. The Dollar component of package price will be taken out of your BTQ (Basic Travel Quota).
The tour cost does not include any Overseas Insurance Premium, but we strongly recommend buying Overseas Insurance Policy. The same after issuance is non refundable.
These terms are general terms for our tour packages.Any term mentioned in proposal shall be considered part of it and in case of discrepancy term mentioned in proposal shall prevail.
Disputes, if any, shall be subject to the exclusive jurisdiction of the courts in New Delhi.
Payment Policy
Payment schedule depends on destination, time of booking, inclusions, airline and hotel payment policy etc thus it is specific to your package bookining.
Payment schedule will be part of our proposal to you for the package.
If payment is not made as per the schedule provided in the first booking confirmation e-mail, Dook Travels reserves the right to cancel the booking after attempting to get in touch with you. Refunds would be as per the package cancellation policy.
Cancellation Policy
Once Booking received : INR 5000 (Per PAX) + actual Ticket cancellation + Hotel cancellation as per hotel policy+Visa fee if visa is applied.
60 – 45 Days prior to departure : 25 % of land cost + INR 5000 (Per PAX) + actual Ticket cancellation+Visa fee if visa is applied.
45 – 30 days prior to departure: 50% of land cost + INR 5000 (Per PAX) + actual Ticket cancellation+Visa fee if visa is applied.
30 – 10 days prior to departure: 75% of land cost + INR 5000 (Per PAX) + actual Ticket cancellation+Visa fee if visa is applied.
Within 10 days: Full.