Vietnam- Hidden Charm Trip
Pkg Id

0000531

Destinations

2

Duration

7 Nights

Attractions

18

Price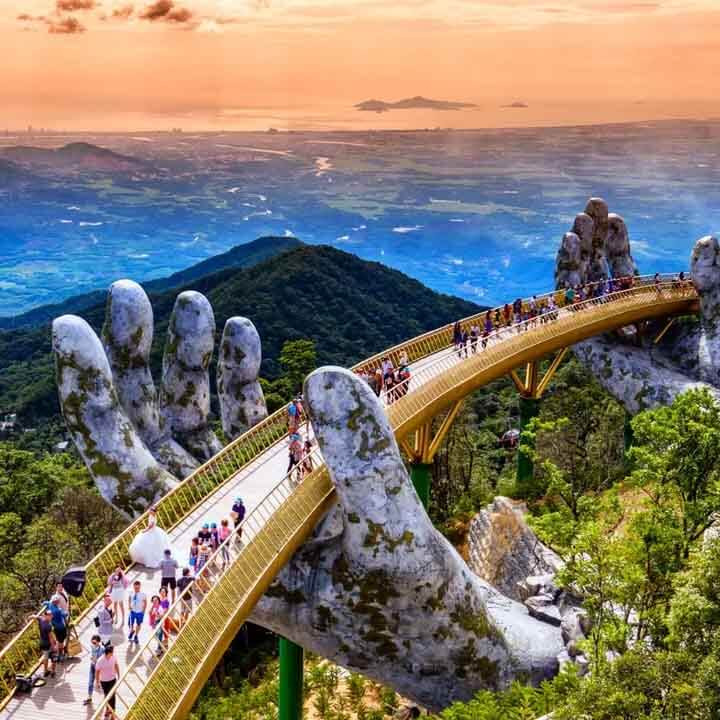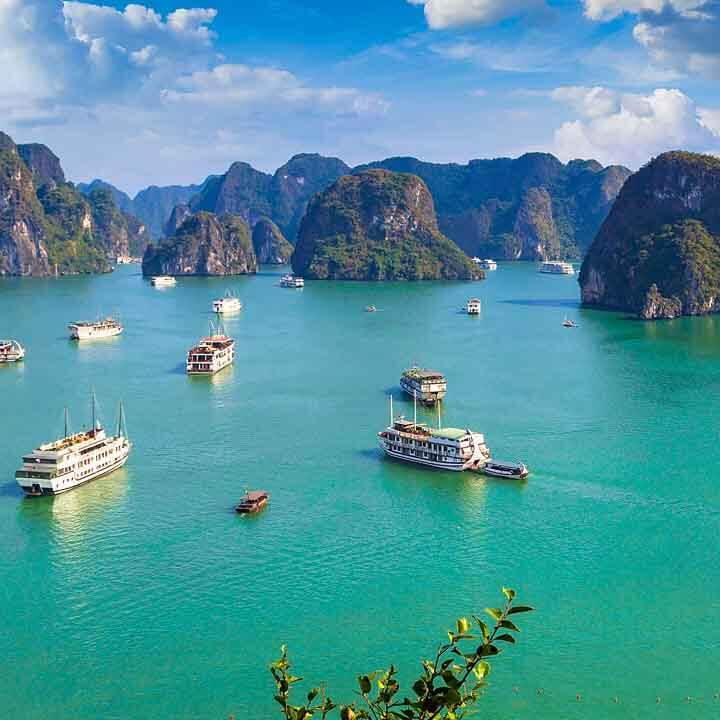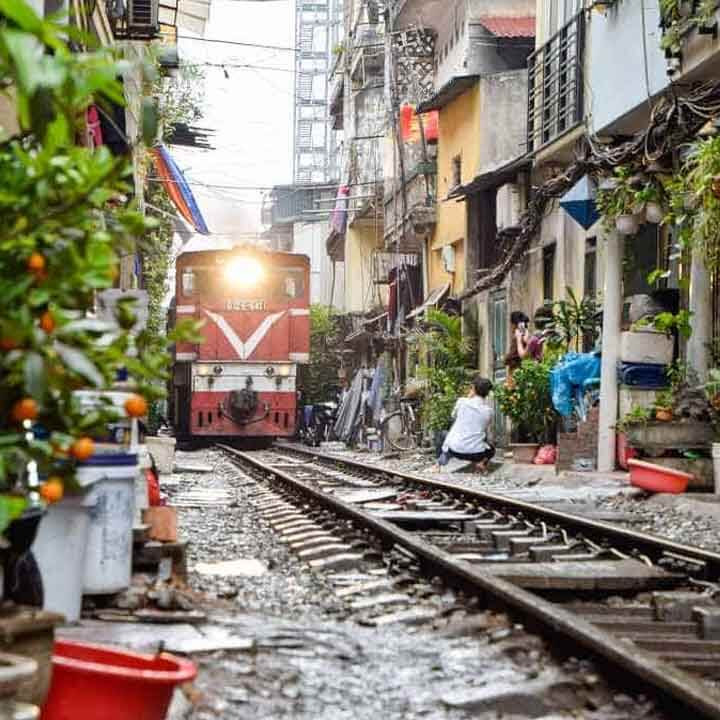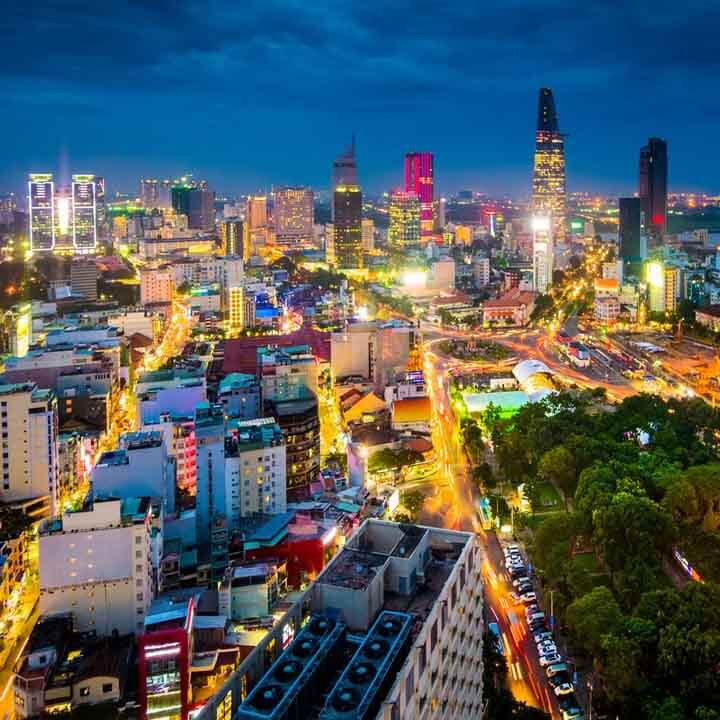 1
Hanoi- Arrival City
Upon arrival at Noi Bai international airport, you arewarmly welcomed by our guide and transferred to city central for checking inhotel, check in time after 14:00.
Start a full day city tour for exploring the long standinghistory Hanoi, beginning with Ho Chi Minh Complex includes: Ho Chi MinhMausoleum, One pillar Pagoda, Ba Dinh Square… (Except Monday and Friday),then to the Temple of Literature - Vietnam's first universityestablished during the construction of the capital.
In the afternoon, visit the Tran Quoc Pagoda then we drive out to old quarter, going aroundHoan Kiem Lake and visit Ngoc Son Temple, Ly Thai To Statue
Optional tour: enjoy the traditional Water Puppet Show,a unique northern Vietnamese art form especially designed for depicting scenesfrom rural life and episodes of national history. (+ 10 usd/Pax )
Overnight stay at Hanoi.

2
Hanoi - Ninh Binh - Trangan
Breakfast at hotel.

08:00 Pick you up at hotel lobby,transfer to Ninh Binh with 2 hours on road.

10:00 visit

Hoa Lu

, which was once depicted theancient capital of Vietnam, settling up in the 10th century.

Visit temples oftwo Dynasties of Dinh and Le with a very unique architectures in the old time.

Learnmore about ancient culture through an excavation of vestiges of Royal Placesground dated 10th century.

Time for lunch by your own atlocal restaurant.

Transfer to

Trang An Scenic Landscape complex

nearby which recently recognized as an UNESCO World natural heritage, get on arowing boat (4 people share a boat) traveling along the small river with scenicmountain and green fields landscape.

Boat takes you to visit cave complex ofTrang An: Sang Cave, Toi Cave, Ba Giot Cave, Nau Ruou in mystery and wildness,the scenery of mountain and rivers - Halong on land of Ninh Binh.

16:00 Back to Hanoi.
Overnight at Hanoi.

3
Hanoi - Halong Bay
Breakfast at hotel, Hotel checkout.

Transfer for Hanoi -Halong –Airport by private car, no guide,.

08:30 am driver will come andpick you up to Ha Long city. Spending 3.5 hours on car to see how beautifullandscape of Red River delta.

Upon arrival the harbor, meet our Cruise Crew tojoin the fantastic journey around the New Seven Wonder on Luxury Cruise.

Welcomed and check-in boat, your seafood lunch will be served while the boatslowly slides on romantic waves of the sea.

Afternoon is time for manyinteresting activities such as: visiting the cave, kayaking, swimming,sunbathing, cooking class.

Enjoy special dinner dish andcontinuing night program with the crew.

Overnight on Boat in Ha Long Bay.
4
Halong Bay – Hanoi – Flight to Danang
Start-up your new day with TaiChi instruction or just do sunbathing on sundeck and feeling the magnificentdawn scene surrounding, then having breakfast and following cruise's itinerary(visit cave or floating village)

until lunch time at 11:00 am.

You will bereturned to the main harbor before transferring to our awaiting vehicle.

Transfer direct to Noi Baiairport for your flight to Danang city after 17:00.

Upon arrivalDanang, our car pick up and transfer to city for check in hotel and relax.

Overnight in Danang.
5
Danang– Bana Hill – Golden Bridge
Breakfast at hotel.

Our guide and carpick you up then transfer direct to Bana Hills. Take Cable Car which gains 5world scores to Ba Na hills station. Stop at By Night station to visit VongNguyet hills, Linh Ung pagoda, The Old Villas of French. Continue moving up bycable car to the Nui Chua Mountain – the top of Ba Na range, visiting NginhPhong top, Le Nim Villas, Orchid Garden

Experience hill climbingtrain (first and unique funicular in Vietnam) and visit an old Frenchcellar (Debay Ancient Wine Cellar), flower garden Le Jardin D'amour and LinhUng Pagoda.

You should not misswalking on the Golden Bridge amid the foggy hills of the mountain,enjoy the gorgeous view of Da Nang City.

Transfer to city for hotel check in and leisure.
Overnight at hotel in Danang.

6
Danang – Flight Saigon- Cu Chi Tunnel
Breakfast at hotel.

Transfer to airportfor flight to Saigon.

Arrival Saigon, pick up andtransfer to Cu Chi to explore theamazing site where Viet Cong hid during the War. It is now a popular spot forboth Vietnamese and foreign tourists - the network of over 200km of tunnelsbecame legendary when they played a vital role in the War.

In their heyday, thetunnels were functioning underground cities including numerous trap doors,specially constructed living areas, storage facilities, weapons factories,field hospitals, command centers & kitchens. There is plenty of evidence ofthe fierce battle that took place here during the 1960s when Cu Chi was a"Free Target Zone".

Visitors can watch a short introductory videoshowing how the tunnels were constructed before entering the tunnels. Spend thenext hour exploring the tunnels. Afterwards, enjoy tea, cassava (guerrilla'sfood in war time).

Return to Hochiminh City.
Hotel check in.
Overnight inHochiminh city.

7
Hochiminh City – Mekong Delta
Breakfast at hotel.

8.00: Our driver pick up anddepart from Ho Chi Minh for My Tho city by air-conditioned car.

Enjoy thepeaceful villages on the way and get far away from city life.

On arrived at MyTho, visit Vinh Trang pagoda.

Then move to My Tho boat station.

Pick up at My Tho Tourist Boat-station,take a boat trip on Mekong river that covers areas of My Tho fish-farm and 4islands of Dragon, Unicorn, Turtle and Phoenix

Transfer to Rach X

ế

p (Ben Tre), visit the factory ofcrafts and the showrooms of coconut products

Get on a horse cart along thenicest rural village of the area on the way to visit honey bee farm where guestcan enjoy the taste of honey tea.

Rowing on sampans along thecanals of Mekong river covered with shady water coconut trees.

Continue to Rach Tan Thach,take a motor - boat go along small canal to discover

the beauty of Ben Tre , which homeland ofcoconut and

visit "H

ồ

ng Vân" - coconut candy factory,one of the famous specialty of Ben Tre.

14.00 Returning back to coach andgoing back to Ho Chi Minh City.

In the afternoon, visit to theReunification Hall which includes: formal meeting rooms, private bedrooms, warsituation rooms 10 meter beneath earth's level.

The guide will show youimportant historical facts about this building and some French colonial structures,the Notre Dame Cathedral, General Post Office, The City Hall and the last oneis Opera House.

Drop off at hotel and relax.
Overnight in Hochiminh city.

8
Fly Back Home
Your final day starts withbreakfast at the hotel followed by check-out.

You will then be transferred tothe airport for your final departure.
As per mentioned in itinerary

As per mentioned in itinerary

English speaking tour guide

As per mentioned in itinerary