Top Casablanca Tour Packages
Casablanca is a sizable, contemporary city, the former French colonial outpost still offers a variety of romantic movie moments for fans of the Medina and the Old City. Even though Casa, as the locals refer to it, isn't overrun with tourists, yet it is Morocco's most cosmopolitan and Western-feeling city. Tourists opt for Casablanca Tour for various reasons. Some tour to relax with family on the Atlantic beaches or to surf the winter surge. Few visit Hassan II Mosque, which has the biggest religious minaret in the world. The remaining choose to stay owing to the city's gritty, realistic view of contemporary Moroccan life.
Top things to know about Casablanca (Morocco)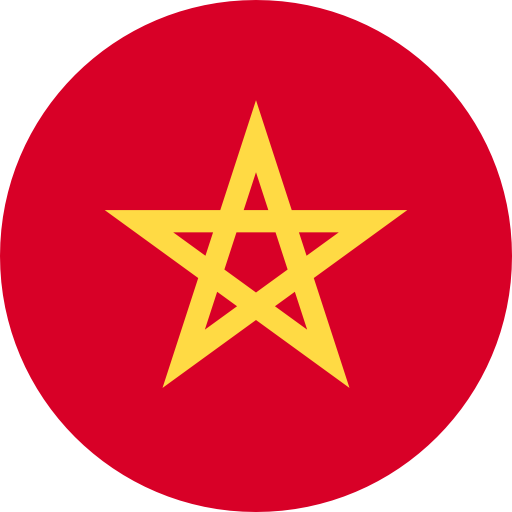 Due to its closeness to the main international airport, Casablanca serves as both Morocco's principal entry point and many visitors' initial introduction to the mesmerizing nation. The commercial and industrial center of Morocco, this thriving metropolis exudes a modern swagger unparalleled to other parts of the country. It goes without saying that it cannot compete with the history and tradition of Marrakesh and its Festivals. The majority of tourists only stop by or stay back for one night. Even if Casablanca Tour destinations and activities are limited, if you look a little harder you might find some hidden gems.
One of the best attractions in the city is the contemporary Hassan II Mosque, and a visit there is reason enough to stay the night. There are several intact Moresque facades included in Dook Travels' Casablanca Tour Packages to downtown area, another place that architecture enthusiasts should visit. On a private tour of the most famous spots in the Medina, discover Casablanca, Morocco's best city with Dook Travels' Casablanca Holiday Packages.
Airports
Mohammed V International Airport
Experiences in Casablanca
Top Attractions in Casablanca
Plan A Trip To Casablanca
Despite being a year-round destination, the summer (June to August) is often thought of as the ideal time to visit comfortably with Casablanca Holiday Packages. Although not as uncomfortable as it is now in the inner cities of Morocco, the weather is warm and dry. During the summer, there are important cultural events like the Festival de Casablanca.

There are two official languages in Casablanca, Standard Arabic and Tamazight, just like the rest of Morocco (Berber). The most common language in Europe is French, but English is also widely used there. The Imperial Cities of Morocco, where evocative souks and medieval architecture are the main draws, are considerably dissimilar from Casablanca. The city instead provides a more typical, authentically Moroccan experience. Join the residents as they stroll hand in hand down La Corniche, the coastal promenade.

The Hassan II Mosque is the top attraction you need to see while you're in Morocco. This mosque, which is the second-largest one still in use in Africa, is the only one that welcomes non-Muslim visitors. You must not pass up this chance to view this wonderful piece of artwork. It is a remarkable building to explore because of the attention to detail, the fact that it sits atop the ocean, and the presence of a tall minaret that can be seen for miles. You should schedule a trip to see the location and visit outside of prayer times in order to be prepared for it.

Enjoy delectable tagines and delicious seafood in secret eateries, or explore the Old Medina to reach the waterfront and the ruins of the city's Portuguese fortress from the 16th century. Architecturally significant buildings can be found all over the city, ranging from elegant European buildings like L'Église du Sacre-Coeur to those constructed in traditional Moorish style like Makhama du Pacha.

In the 1930s, the French developed the Quartier Habous, an area where you may buy souvenirs. Its architecture and design combine the best elements of Art Deco and Moorish inspirations to produce the distinctive Mauresque look. Wander down cobbled lanes beneath elaborate arches and arcades while making stops at artisan stalls along the way to purchase authentic Moroccan products.

With safe Casablanca tour packages take a stroll along oceanfront. Swim in the ocean, have a beach picnic, rent a surfboard, sip cocktails at a seafood restaurant with an ocean view, or go on a tour of the Hassan II Mosque, the most well-known structure in the area.

Attend a performance at the storied Cinéma Rialto or a show at the Villa des Arts de Casablanca to learn more about Casablanca's vibrant cultural scene. The Festival de Casablanca and Jazzablanca, two of the city's most well-known cultural events, typically take place in late summer and April, respectively.

The variety of lodging options in Dook's Casablanca packages rivals that of its dining scene, ranging from traditional Moroccan guesthouses to five-star establishments run by top-tier global luxury brands. You can remain wherever you like, depending on your preferences. People who enjoy being in the center of the action should pick a location close to Mohammed V Square and Place des Nations Unies, two of Casablanca's most significant public squares.

The trendy Gauthier neighborhood is a great option, with a tonne of chic hotels and a tonne of dining options, nightlife, and boutique shops around. As an alternative, several of the city's most opulent hotels are found on the El Hank peninsula or La Corniche, which are farther from the city center. These locations have stunning views of the ocean and convenient access to Casablanca's beaches.

Using our Casablanca Holiday Packages you'll continue along the road to visit nomad households and discover historic Kasbahs as you travel through Casablanca, Rabat, Chefchaouen, Fez and Marrakech. Additionally, you'll have the opportunity to ride a camel into the Sahara and spend the night in a typical Berber desert camp.

Due to the fact that Morocco is an Islamic nation, non-Muslim visitors should take care to avoid offending anyone by acting in a way that they would typically consider appropriate at home. Both genders should dress cautiously, with knee- and shoulder-covering clothing, especially ladies. If you intend to visit the Hassan II Mosque, this is extremely crucial because you won't be admitted otherwise.

In Morocco, it's customary to eat, shake hands, and perform other actions with your right hand. In Islamic nations, the left hand is only used for bathroom tasks and is regarded as impure. Other necessary customs include never drinking alcohol in public spaces, taking off your shoes whenever you enter someone's home, and limiting public displays of affection.

With us, you may arrange your upcoming trip to Casablanca at reasonable costs. You can choose from a variety of Casablanca Packages depending on your preferred style of travel. Dook International offers customized vacation packages that also include hot air balloon rides. Doesn't that seem thrilling? What are you still holding out for? Take advantage of DOOK's low-cost travel booking services.

On a tour departing from Casablanca, explore the historic city of Marrakech while enjoying the personalized service and flexibility of a private guide. The Majorelle Garden, the Koutoubia Mosque and Minaret and the busy kiosks of Jemaa el-Fnaa, a UNESCO World Heritage Site, are just a few of the city's main attractions that you'll have time to see.

Whatever your motivations are for visiting the White City, make the most of your trip by using our Casablanca Tour Packages, which offers advice on the best times to go, what to eat, and where to stay.
Explore More: Top Morocco Tourist Attractions

Book: Morocco Tour Packages