Magic Of Morocco
Pkg Id

0000681

Destinations

5

Duration

7 Nights

Attractions

8

Price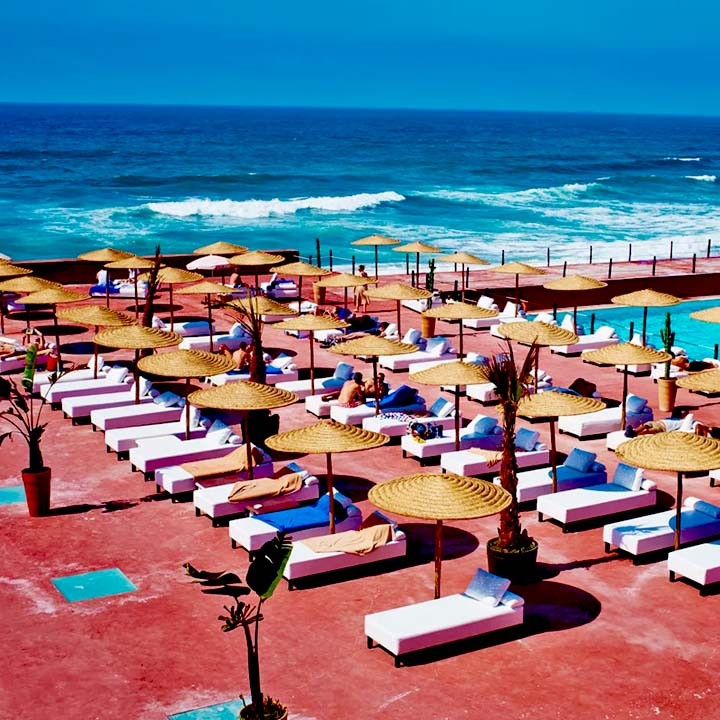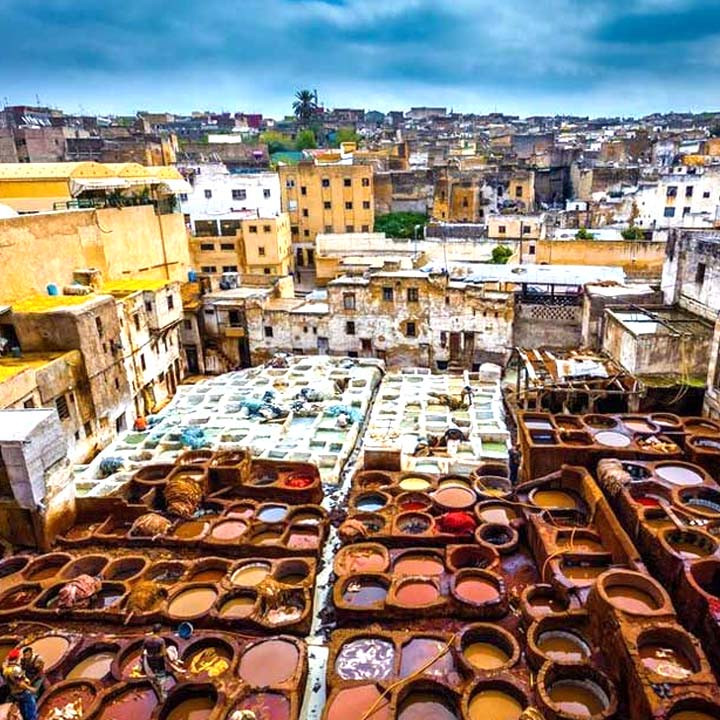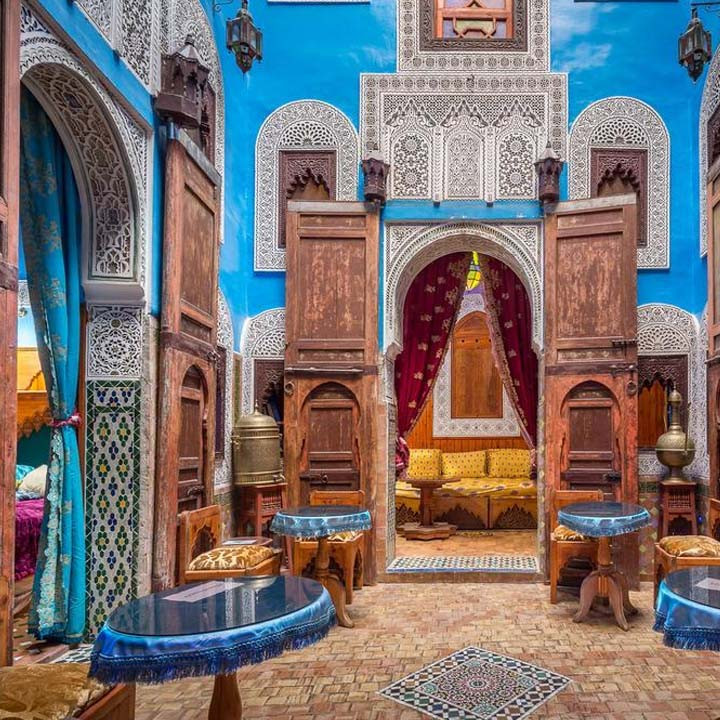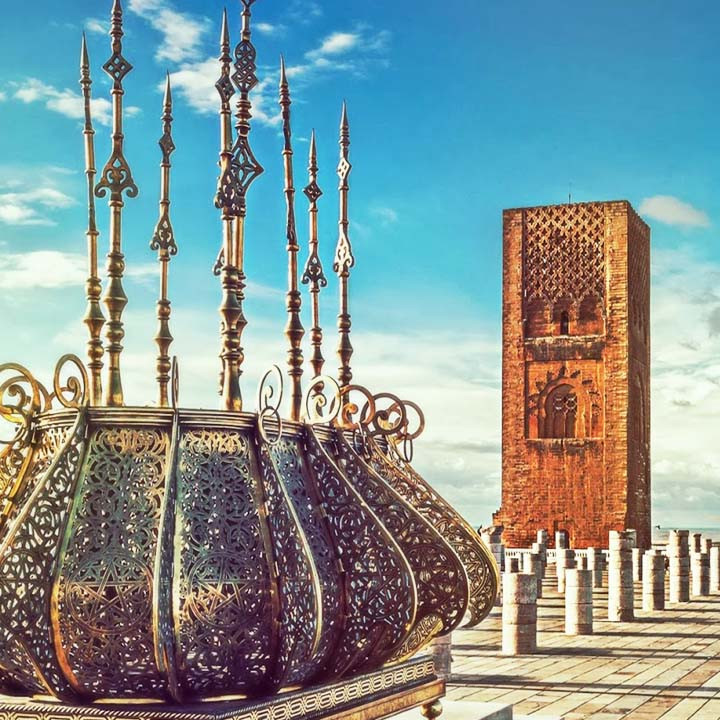 1
Welcome arrival- Casablanca
Arrival into Casablanca airport, you will be welcomed by your English-speaking guide.
Sightseeing tour of Casablanca, located on the Atlantic Ocean is the business center of Morocco.
Casablanca was established as a commercial center by the French.
The architecture is a mix of modern, art deco and the traditional.
Your highlights of Casablanca include a visit of the Central Market.
The remarkable Mosque Hassan II, built by the late King Hassan II at the end of his 40-year reign, this astounding edifice is larger than Saint Peter's in Rome and capable of holding 80,000 worshippers.
Visit La Corniche on the oceanfront.
Dinner and overnight at hotel in Casablanca.
2
Casablanca-Rabat
After breakfast at Hotel.
Departure to the second imperial city Rabat, the administrative capital of the Kingdom of Morocco.
Sightseeing tour with a visit to the Mohamed V Mausoleum, the Hassan Tower, Ouadayas garden, the Mechouer, ramparts and walls surrounding the Royal palace.
Continuation to Chefchaouen, a small charming city was conquered in 1920 by the Spaniards.
The clean and fresh air invites you to spend some time to discover the beauty of the place.
This town is a visual delight in blue; walls, doors, windows; stairways, alleyways and archways – everything is a combination of soft pastel sky blue and deeper, more powerful hues.
You will have the opportunity to take pictures of a panoramic view of the Hispanic flavored town lined with blue and white washed houses, tiny balconies, tiled roofs and patios embellished with citrus trees.
Dinner and overnight at hotel in Chefchaouen.
3
Chefchaouen – Meknes
Breakfast at Hotel.
C

ontinueto

the Imperial city of Meknes known as the "Moroccan Versailles" andfounded in the 17th century by King Moulay Ismail.

Meknes is

famous

forits 25-milelong walls.

There arenumerous historic sites to see and here we name but a few; The massive gate ofBab Mansour, The Bassin de L'Agdal a massive 400m x 100m pool dating back some300 years. The Mausoleum of Moulay Ismail is one of only three Moroccan shrinesthat non-Muslims can visit.

Continuation to Fes.

Dinner and overnightat hotel in Fes.
4
Fes
Breakfast at Hotel.
Full day tour of the oldest imperial cities, founded around 790 by Idriss Ier. Fez, who was for many centuries a political and intellectual capital of Morocco, had become a center for meetings and exchanges.
It is reported that Pope Sylvester II 999-1003 stayed in his youth to study there after which he introduced Arabic numerals to Europe.
Sightseeing tour will include the following: The Medersa, Bab Boujloud, The Mellah, Souks, New Medina.
Dinner and overnight at hotel in Fes.
5
Fes – Marrakech
Breakfast at Hotel.
Departure to Marrakech passing by the Berber village of Immouzer Kandar and Ifrane.
Moment of relaxation in Beni-Mellal, one of the agricultural centers of Morocco, and having optional lunch.
Arrival in Marrakech in the late afternoon.
Dinner and overnight at hotel in Marrakech.
6
Marrakech
Breakfast at Hotel.

A whole day sightseeing tour around the city.

Marrakech is the "pearl of the south" founded by the Almoravid dynasty atthe end of the 12th Century.

Morning visit- EL Bahia Palace, Saadian Tombs, The Koutoubia Mosque, Djemaa El Fna, the Square, The Souks.

Return to Hotel.

Dinner at Hotel and overnightat hotel in Marrakech.
7
Excursion Ourika Valley
After breakfast at Hotel.
Morning excursion to Ourika Valley This trip takes you to the most beautiful valley of the High Atlas Mountains, which was always the favorite place for the inhabitants of Marrakech for their excursions.
The Ourika Valley offers an enchanting spectacle of high and wild mountains dominating the red slopes with scattered hamlets in a typical Berber architecture and farming terraced fields.
Along the road, you will cross lush green and shaded valley, then successively a rockier and wild landscape.
Back to Marrakech, afternoon departure to Casablanca.
Dinner and overnight at hotel in Casablanca.
8
Fly back Home
Breakfast at Hotel.
Check-out from Hotel.
Transfer to Airport for your onward Journey.
As per mentioned in itinerary

As per mentioned in itinerary

English speaking tour guide

As per mentioned in itinerary
Please note that these packages are customizable, which means that you will be able to make changes to the itinerary/activity if you so desire. The final payment will be calculated as per the itinerary and inclusions reflected on the confirmatory e-mail sent to you.
Please expect to receive your vouchers 72 hours before your departure date (subject to full payment of your package cost).
Personal expenses such as laundry, telephone calls, room service, alcoholic beverages, mini bars etc., are not included.
In case your package needs to be canceled due to any natural calamity, weather conditions etc. Dook Travels shall strive to give you the maximum possible refund subject to the agreement made with our trade partners/vendors.
The passenger names in the booking form should be exactly as per passports. Dook Travels will not bear any liability for the name change fee, if incorrect names and ages have been added at the time of booking.
Please note that your package includes baggage as per airlines policy. Any addition in baggage will be charged separately.
Standard check-in time at the hotel is normally 2:00 pm and check-out is 11:00 am. An early check-in, or a late check-out is solely based on the discretion of the hotel.
In case the selected hotel is unavailable for booking, an alternate arrangement will be offered to the customer in another hotel of a similar category.
Certain hotels may ask for a security deposit during check-in, which is refundable at check-out subject to the hotel policy.This amount has to be deposited by the traveler.
Please note that Day at Leisure essentially implies that no sightseeing activities have been included for that day.
Kindly be on time for your activities, tours and transfers. Dook Travels will not be liable for missing any activity thus for any refund against it in such cases.
No refund either in part or in full will be made for any unused part of the services provided in the package.
The package price doesn't include special dinner or mandatory charges at times levied by the hotels especially during New Year and Christmas or any special occasions. Dook Travels shall try to communicate the same while booking the package. However Dook Travels may not have this information readily available all the time.
Our package price does not include GST and TCS. Applicable GST and TCS will be charged over and above the package price.
For queries regarding cancellations and refunds, please refer to our Cancellation Policy.
For any paid activity which is non-operational due to any unforeseen reason, we will process the refund & should reach the guest within 30 days refund requisition. Also, for any activity which is complementary and not charged to Dook Travels & guests, no refund will be processed.
Our package prices are on twin sharing accommodation basis thus published prices are applicable for minimum two persons and multiple of two thereon.
As per RBI guideline every foreign traveler has to provide us his PAN details. The Dollar component of package price will be taken out of your BTQ (Basic Travel Quota).
The tour cost does not include any Overseas Insurance Premium, but we strongly recommend buying Overseas Insurance Policy. The same after issuance is non refundable.
These terms are general terms for our tour packages. Any term mentioned in proposal shall be considered part of it and in case of discrepancy term mentioned in proposal shall prevail.
Disputes, if any, shall be subject to the exclusive jurisdiction of the courts in New Delhi.
Payment Policy
Payment schedule depends on destination, time of booking, inclusions, airline and hotel payment policy etc. thus it is specific to your package bookining.
Payment schedule will be part of our proposal to you for the package.
If payment is not made as per the schedule provided in the first booking confirmation e-mail, Dook Travels reserves the right to cancel the booking after attempting to get in touch with you. Refunds would be as per the package cancellation policy.
Cancellation Policy
Once Booking received : INR 5000 (Per PAX) + actual Ticket cancellation + Hotel cancellation as per hotel policy+ Visa fee if visa is applied.
60 – 45 Days prior to departure : 25 % of land cost + INR 5000 (Per PAX) + actual Ticket cancellation+ Visa fee if visa is applied.
45 – 30 days prior to departure: 50% of land cost + INR 5000 (Per PAX) + actual Ticket cancellation+ Visa fee if visa is applied.
30 – 10 days prior to departure: 75% of land cost + INR 5000 (Per PAX) + actual Ticket cancellation+ Visa fee if visa is applied.
Within 10 days: Full.