Western Cap Of Europe Tour Itinerary
Paris, Zurich, Amsterdam Tour
Pkg Id

0000353

Destinations

5

Duration

8 Nights

Attractions

7

Price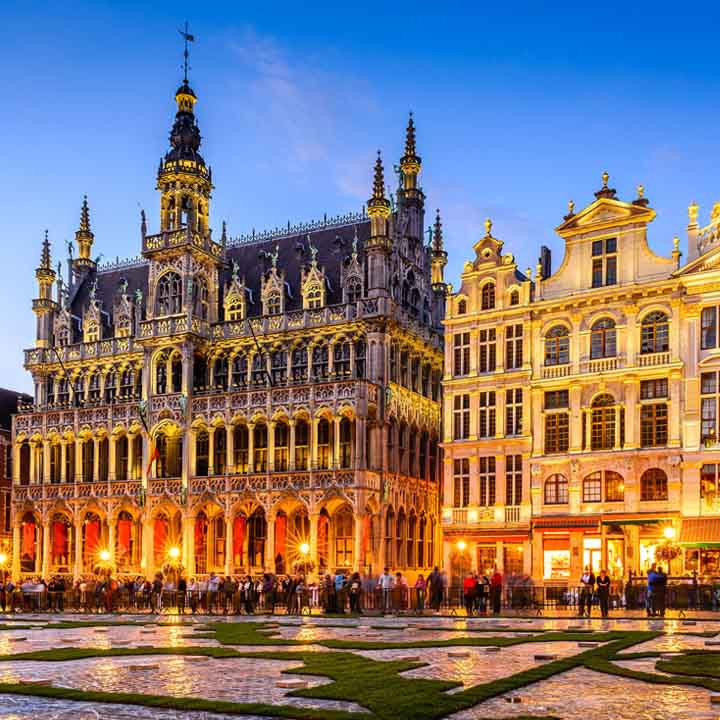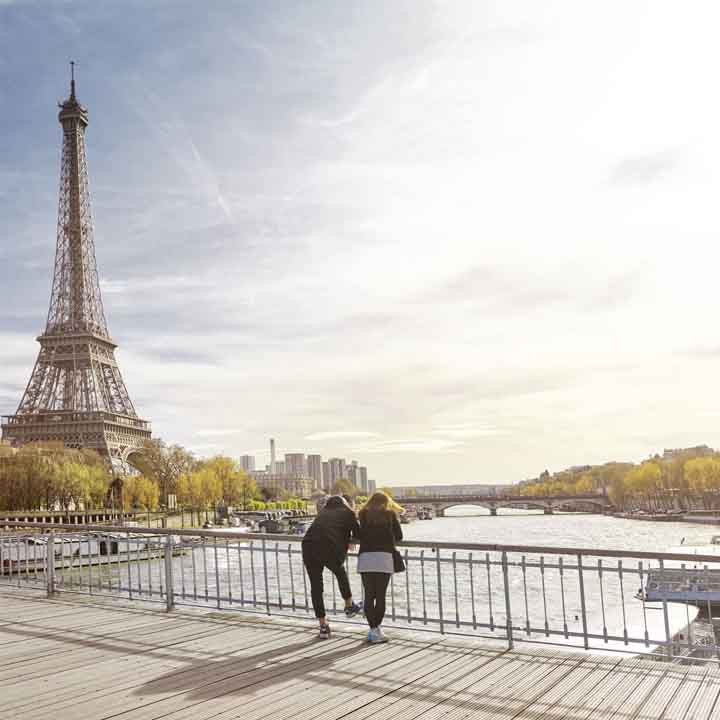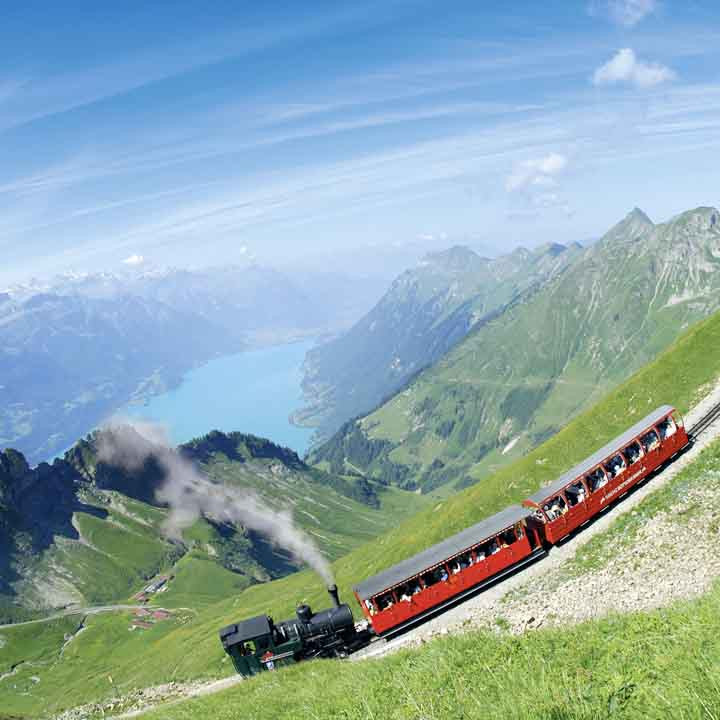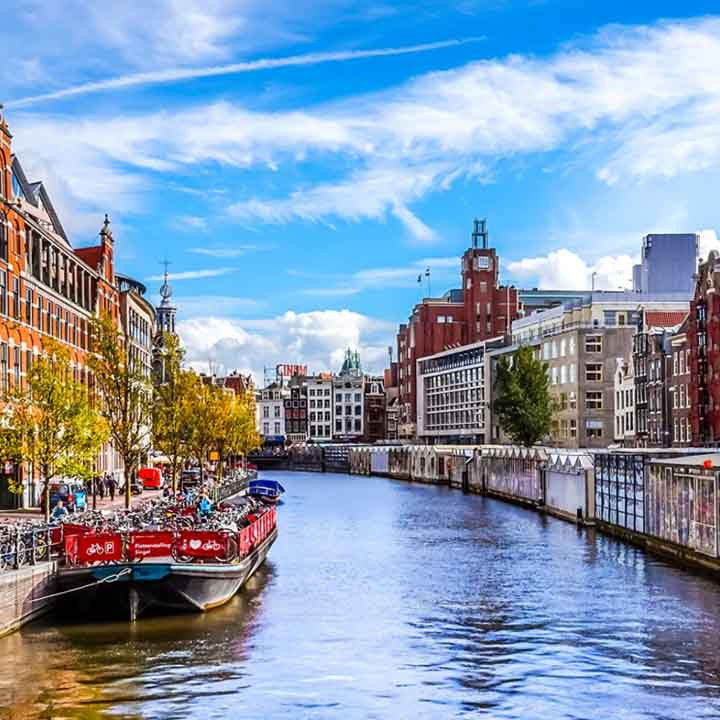 1
Arrival - Paris
Arrive at Charles De Gaulle International Airport in Paris.
Pickup from Airport and transfer to the hotel.
Check-In to the hotel and rest (Evening free at leisure) OR option to take night show "Paradis Latin show" with Champagne followed by the dinner.
Back to hotel and overnight stay.
2
Paris
Breakfast at the hotel.
Pickup from the hotel for Morning City tour of Paris, Marvel at the finest Parisian tourist Attractions, Place Vendôme, Place de l'Opéra Garnier, Musée d'Orsay, Place de la Concorde, Champs Elysées, one of the most recognized fashionable avenues in the World, Arc de Triomphe, Alexander Bridge, Les Invalides and several others.
Visit Eiffel Tower, Which is the wrought-iron lattice tower on the champ de Mars in Paris, France. The Eiffel tower is the most visited paid monument in the world and the tower is 324 meters tall, equivale to 81 storey building. Its base is square, measuring 125 meters on each side.
Evening Seine River Cruise, one of the world's most scenic cruise, flanked by exquisite monuments like Notre Dame, Eiffel Tower, Louvre, Orsay Museum and many more Gliding under one bridge to one another with a view of the finest monuments in the heart of bustling Paris.
Back to hotel and overnight stay.
3
Paris
Breakfast at the hotel.
Pickup from the hotel for half day tour of Versailles Palace & Louvre Museum.The Palace of Versailles was the principal royal residence of France from 1682, under Louis XIV, until the start of the French Revolution in 1789, under Louis XVI. It is located in the department of Yvelines, in the region of Île-de-France, about 20 kilometers southwest of the centre of Paris. When the palace had become large enough, the king moved the entire royal court and the French government to Versailles.
The Louvre, or the Louvre Museum, is the world's largest art museum and a historic monument in Paris, France, and is best known for being the home of the Mona Lisa. A central landmark of the city, it is located on the Right Bank of the Seine in the city's 1st arrondissement. Approximately 38,000 objects from prehistory to the 21st century are exhibited over an area of 72,735 square meters. The museum is housed in the Louvre Palace, originally built as the Louvre castle in the late 12th to 13th century under Philip II.
Later in the day, visit Montmartre known for its artist's history. Take a Funicular to the top and see the white domed Basilica of Sacre-Coeur, a popular landmark and the second most visited Monument of Paris
Back to hotel and overnight stay.
4
Paris - Netherland Via Brussles (Approx 6 Hours Drive)
Breakfast at the hotel.
Check-out from the hotel and Today we proceed to Brussels, Head quarters of the European Union and capital of Belgium.
On arrival in Brussels we visit one of Europe's most beautiful squares, the Grand Place, home to the medieval Town Hall and the fabled Manneken Pis statue.
Drive past St. Michael's Church and stop for a photograph at the Atomium.
Later Relax in your Coach as we proceed to the city of Lisse to tour the legendary Keukenhof Gardens (till the 10th May). Be astounded by the vast numbers of tulips, daffodils and hyacinths that create dazzling ranges of color. From 11th May we visit Madurodam a miniature park to see a range of perfect 1:25 scale model replicas of famous Dutch landmarks, historical cities and large developments. Feel like a giant amidst models of palaces, canals, windmills, harbours, airport and other Holland attractions.
Overnight at the hotel in Netherlands.
5
Netherland – Germany (Approx 5 Hours 30 Minutes Drive)
Breakfast at the hotel.
Check out and proceed to the Dutch capital Amsterdam.
Board a glass-topped boat where you will experience the best of this historical city. Thrive on the city's vibrant past with its 1,000 bridges and quaint old houses.
We then drive towards Cologne, a 2000 years old city spanning the Rhine river and famous for Eau de Cologne.
On arrival see the imposing Cologne Cathedral, a Gothic masterpiece with its 516 feet twin towers, a World Heritage site and the largest cathedral in Northern Europe.
Overnight at the hotel in Germany.

6
Germany – Switzerland (Approx 6 Hours& 30 Minutes DRIVE)
Breakfast at the hotel.
Check-out; relax in your coach as we drive to the heart of the Black Forest, known for its dense, evergreen forests and picturesque villages. You will be enthralled at the scenic beauty of the quaint villages in the heart of Black Forest region. Witness a demonstration of how cuckoo clocks are made. Sit back and enjoy the scenic drive towards Switzerland. En-route stops at Schaffhausen, where you see the magnificent Rhine Falls – Europe's biggest and most spectacular falls.
Overnight at the hotel in Switzerland.
7
Zurich, Mount Titlis
Breakfast at the hotel.
Today enjoy an amazing day, a once in a lifetime experience with an exhilarating trip to the top of Mt Titlis at 3020 metres on various cable cars including Rotair, the world's first revolving cable car.
Gets a breath taking unrestricted 360 degrees stunning view of the dazzling snow caped peak, deep crevasses and pristine white snow fields, dotted with massive ice boulders from every angle and do not forget to visit the "Cliff Walk" the highest suspension bridge in Europe along the cliff of Mt. Titlis.
Later proceed on an orientation tour of Lucerne one of most beautiful cities in Switzerland. Visit the Lion Monument, Kapell Brucke with some free time to shop for those famous Swiss watches, knives and chocolates. Enjoy a scenic cruise on the lake of Lucerne.
Back to hotel and overnight stay.

8
Zurich – Interlaken (Approx 2 Hours Drive)
Breakfast at the hotel.
Transfer to either "Lauterbrunnen" OR "Grindelwald Grund" for Jungfraujoch.
The Sphinx Observatory, one of the highest astronomical observatories in the world, provides an additional viewing platform at a height of 3,572 metres (11,719 ft), the second-highest in Switzerland. It can be reached by an elevator from the Jungfraujoch. The observatory houses one of the Global Atmosphere Watch's atmospheric research stations. The Jungfraujoch radio relay station, which is not accessible to the public, is installed west of the Jungfraujoch, on the Jungfrau ridge. It is Europe's highest radio relay station.
You can enjoy the authentic Indian food in the restaurant named Bollywood India on the top of this mountain
Later we drive to Interlaken, a unique and fascinating scenic city situated between two lakes, Thun and Brienz for an orientation tour.
Check-In at the hotel in Interlaken
Overnight at the hotel

9
Fly Back
Breakfast at the hotel.
Check-out and transfer to the Zurich International Airport for flight back.
Fly back with wonderful memories.

As per mentioned in itinerary

As per mentioned in itinerary

English speaking tour guide

As per mentioned in itinerary
Visa
Click to view Visa information
General Terms
Please note that these packages are customizable, which means that you will be able to make changes to the itinerary/activity if you so desire. The final payment will be calculated as per the itinerary and inclusions reflected on the confirmatory e-mail sent to you.
Please expect to receive your vouchers 72 hours before your departure date (subject to full payment of your package cost).
Personal expenses such as laundry, telephone calls, room service, alcoholic beverages, mini bars etc., are not included.
In case your package needs to be canceled due to any natural calamity, weather conditions etc. Dook Travels shall strive to give you the maximum possible refund subject to the agreement made with our trade partners/vendors.
The passenger names in the booking form should be exactly as per passports. Dook Travels will not bear any liability for the name change fee, if incorrect names and ages have been added at the time of booking.
Please note that your package includes baggage as per airlines policy. Any addition in baggage will be charged separately.
Standard check-in time at the hotel is normally 2:00 pm and check-out is 11:00 am. An early check-in, or a late check-out is solely based on the discretion of the hotel.
In case the selected hotel is unavailable for booking, an alternate arrangement will be offered to the customer in another hotel of a similar category.
Certain hotels may ask for a security deposit during check-in, which is refundable at check-out subject to the hotel policy.This amount has to be deposited by the traveler.
Please note that Day at Leisure essentially implies that no sightseeing activities have been included for that day.
Kindly be on time for your activities, tours and transfers. Dook Travels will not be liable for missing any activity thus for any refund against it in such cases.
No refund either in part or in full will be made for any unused part of the services provided in the package.
The package price doesn't include special dinner or mandatory charges at times levied by the hotels especially during New Year and Christmas or any special occasions. Dook Travels shall try to communicate the same while booking the package. However Dook Travels may not have this information readily available all the time.
Our package price does not include GST and TCS. Applicable GST and TCS will be charged over and above the package price.
For queries regarding cancellations and refunds, please refer to our Cancellation Policy.
For any paid activity which is non-operational due to any unforeseen reason, we will process the refund & should reach the guest within 30 days refund requisition. Also, for any activity which is complementary and not charged to Dook Travels & guests, no refund will be processed.
Our package prices are on twin sharing accommodation basis thus published prices are applicable for minimum two persons and multiple of two thereon.
As per RBI guideline every foreign traveler has to provide us his PAN details. The Dollar component of package price will be taken out of your BTQ (Basic Travel Quota).
The tour cost does not include any Overseas Insurance Premium, but we strongly recommend buying Overseas Insurance Policy. The same after issuance is non refundable.
These terms are general terms for our tour packages.Any term mentioned in proposal shall be considered part of it and in case of discrepancy term mentioned in proposal shall prevail.
Disputes, if any, shall be subject to the exclusive jurisdiction of the courts in New Delhi.
Payment Policy
Payment schedule depends on destination, time of booking, inclusions, airline and hotel payment policy etc thus it is specific to your package bookining.
Payment schedule will be part of our proposal to you for the package.
If payment is not made as per the schedule provided in the first booking confirmation e-mail, Dook Travels reserves the right to cancel the booking after attempting to get in touch with you. Refunds would be as per the package cancellation policy.
Cancellation Policy
Once Booking received : INR 5000 (Per PAX) + actual Ticket cancellation + Hotel cancellation as per hotel policy+Visa fee if visa is applied.
60 – 45 Days prior to departure : 25 % of land cost + INR 5000 (Per PAX) + actual Ticket cancellation+Visa fee if visa is applied.
45 – 30 days prior to departure: 50% of land cost + INR 5000 (Per PAX) + actual Ticket cancellation+Visa fee if visa is applied.
30 – 10 days prior to departure: 75% of land cost + INR 5000 (Per PAX) + actual Ticket cancellation+Visa fee if visa is applied.
Within 10 days: Full.