Top Asni Tour Packages
Asni is a small Berber village located in the Atlas Mountains. Discover the best of Asni with Dook Travels' Asni Tour Packages, created for you and your travel companions. We can also arrange a private tour and a guide for you, along with a large range of activities and excursions that suit your interests. It may start from relaxing on the mountaintop to sampling local markets and dining out at one of the local restaurants overlooking the scenic beauty of Asni! We offer the most economical and convenient tour packages to Asni that will not only have a maximum effect but also save your time and money.
Things to know about Asni (Morocco)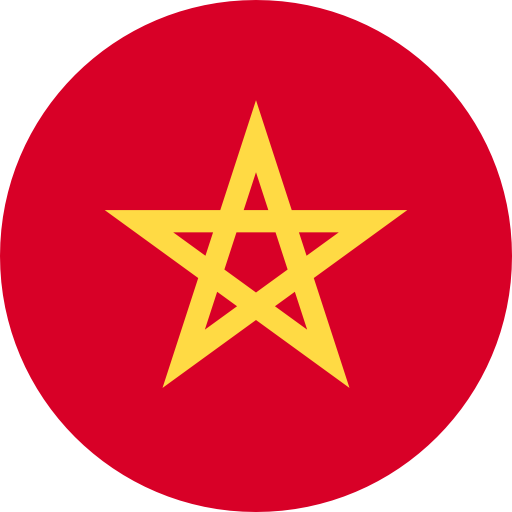 Asni is quite attractive and has been visited by many artists and travellers over the years. The Ait Bougmez Valley is a part of Morocco where many Berber people live. The Ait Bougmez Valley is located at south of Marrakech and west of Ouarzazate. The Berbers are indigenous people of North Africa who have inhabited the region for millennia. This area was once known as "the land of Blue Mountains". The landscape here is filled with orchards, fields full of flowers and streams flowing through them all; it's reminiscent of something out of a fairy tale or a movie scene!
Best time to visit
Mar-May
Climate Types
Desert, Subtropical
Experiences in Asni
Asni is a place that you can visit in a day! Most tourists come to this land, to visit the Asni souk and witness the indigenous Berger life! One can also buy some traditional goodies that are sold here! If you are more of an adventurous being, go mountain hiking!
Top Attractions in Asni
Asni is the traditional land of the Bergers. Witness the day-to-day life of Bergers and buy some of their traditional commodities at the weekly Asni market! Every Saturday, the Bergers come down the mountain with their mules and donkeys to entertain you with live music, food, and whatnot!
If you are looking for a small, scenic village-like experience, our Asni Tour will take you there! Asni is also known as "The City of Water and Flowers". It has many natural springs and waterfalls that you can see on your trip to Asni.

The Moroccan town, Asni has a cheerful atmosphere. A tiny small village within this beautiful landscape of Morocco which has a lot to offer, irrespective of its size, that you will witness on your own with our Morocco Asni Tour Packages. The Berber people live here peacefully and create lively music for tourists who visit them. The Berber people have lived here since long before Islam came to North Africa. They are known for their hospitality and friendliness, which has earned them a reputation as one of the friendliest nations on earth. This part of Morocco also has the stature of being one of the most beautiful places in all of Africa.

The Ait Bougmez Valley has been used as a filming location for movies like Gladiator, The Mummy Returns and The English Patient. This region makes up part of what is known as the Middle Atlas Mountains. This area has many beautiful views including those overlooking Asni Village.

Through our Asni Tour Packages, we will take you to the stunning synagogues present here such as Our Lady of Fatima Parish Church and St Joseph's Church which overlooks Asni Town Square. Here you'll find many shops selling souvenirs from Morocco or even just coffee beans if you'd like something different than Moroccan mint tea! Asni itself is located just off the road from Marrakech to Imlil at an altitude of about 1700 meters above sea level. The mountain scenery around you will be breathtaking! With Dook Travels' Morocco Asni Tour Packages, we will take you to the roots of Asni before we proceed to Ouirgane Valley or Imlil and Toubkal.

Morocco is a land of surreal landmarks and fun-filled voyages. Asni is the land where the adventure starts! The scenic beauty and the dwellings that you witness will make your jaw drop while our Asni Tour takes you to the heart of the land! The route will intonate the cultural richness of the Berber people present and beyond!

Even if Asni is not on your list and your heart calls out to visit this place. Don't fight it, as it will worth it! Asni is just an hour away from Marrakesh! If you take up our Asni Packages, we will take you on a journey that will acquaint you with a Moroccan zest that you will never experience in any other destinations! The cheapest way to get to Asni will be through our Asni Tour Packages! You don't have to spend hours or waste time bargaining with drivers for a drive to Asni at acceptable rates!

With our Asni Packages, we make sure that you do not miss out on anything. On a Saturday morning of your trip, get ready to receive an early wake-up call from us! We will take you to the famous weekly souk in Asni. In this market, the Berbers sell their traditional goodies which you can buy as souvenirs back home! This local experience is one of the tourists' favorites!

In a nutshell, go to the Berber Market and enjoy the beautiful landscapes in and around Asni. Next, your guide will take you to the Setti Fatma waterfalls, where you can relax and have a flavorful lunch at a traditional Berger house before heading out to the Atlas Mountains! Finally, make your eyes ready to pop-out, while our Asni Tour takes you across the walnut, peach and among trees in Asni Valley!

Dook International brings tourists in real Asni Style to capture the true beauty of this wonderful place. Our Morocco Asni Tour Packages offers the best travel itinerary for your holiday trip in Asni. Find the perfect tour package from our extensive range of travel itineraries provided to you by us. We are one of the leading travel organizations and have assisted over five lakh travellers throughout their trips to more than 500 destinations all around the globe. Along with reasonable terms and conditions and an easy cancellation policy, you can also choose to enjoy the trip first, and pay later at the end of your trip! Then what are you waiting for? Book your Top Asni Tour Packages now!
Explore More: Top-Rated Morocco Attractions

Book Now: Best Morocco Package