Jewels Of Fareast Thailand, Malaysia, Singapore
Pkg Id

0000295

Destinations

5

Duration

15 Nights

Attractions

12

Price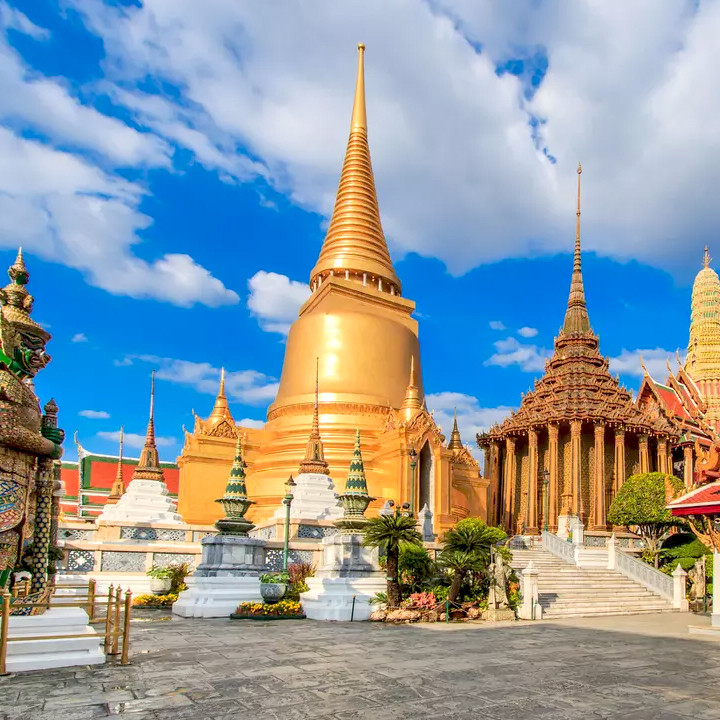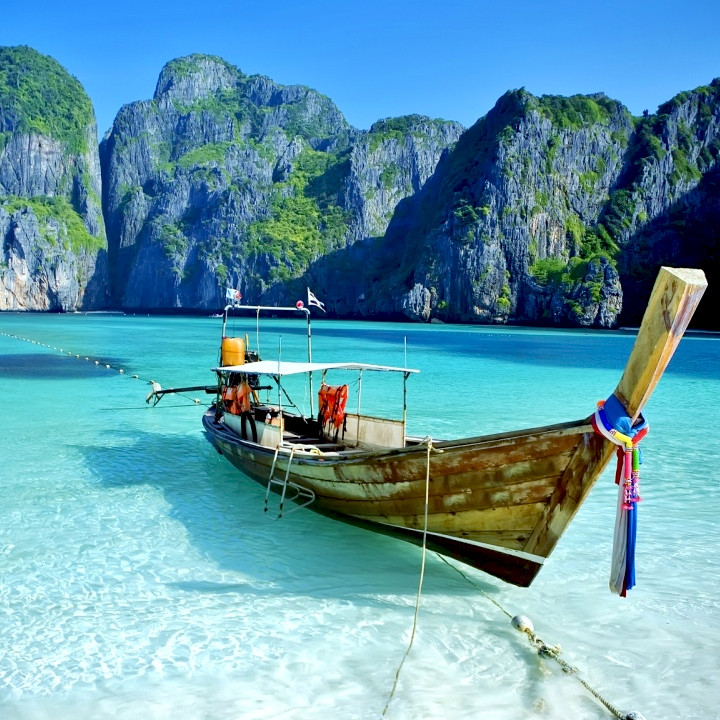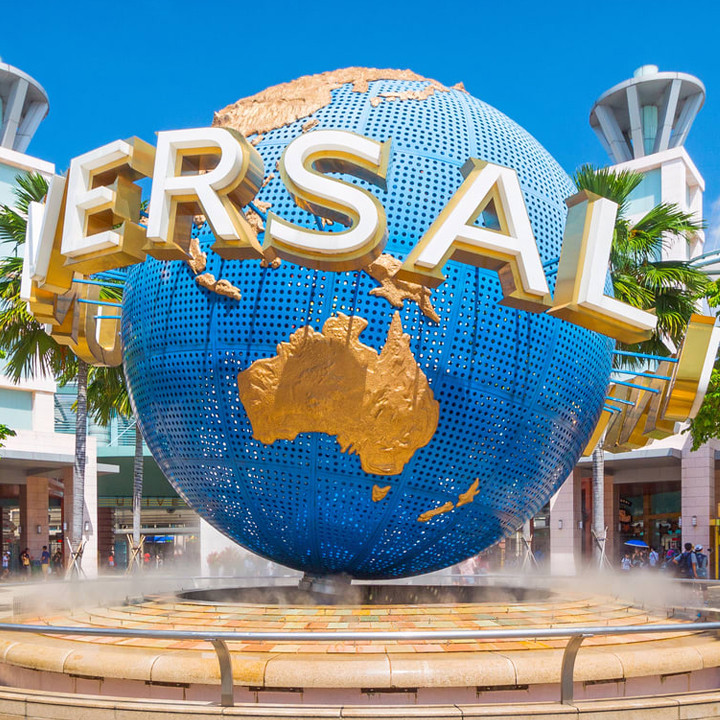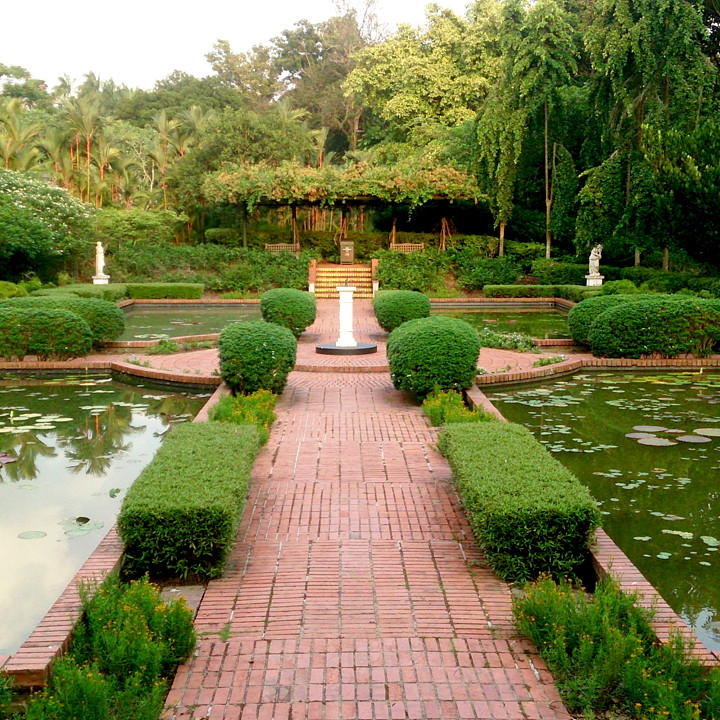 1
Arrival - Pattaya
Arrive at Suvarnabhumi International Airport.
Our Airport representative will meet & greet you.
Pick – up from Airport and transfer to the hotel in Pattaya.
Enroute Visit Gems Gallery which is a truly spectacular jewellery store which incorporates a totally new service in the form of 'Theme Park-Dark Ride' - a dramatic Light & Sound presentation of the glittering world of gems.
Check-In and overnight at the hotel.

2
Pattaya
Breakfast at the hotel.
Today leave from the hotel for Coral Island tour.
Coral Island: locally known as Koh Hae, this beautiful getaway is famous for its impressive coral reef and has two main beaches, namely Long Beach and Banana Beach. At both beaches there are lots of water sport activities such as, banana boats, canoes and snorkeling.
You can also enjoy Paragliding, Underwater Sea Walk and many other water activities.
Beach has open beach lounge and restaurants to serve you with your Glass of wine and snacks.
Back to Pattaya pier and transfer back to hotel for rest as Alcazar show awaits you to visit in the evening.
Pick – up from hotel for Alcazar Show: The Alcazar show is a combination of dazzling clothing, superb acts, energetic performances which brings you dances from different countries around the world. Certainly, a fact that makes the show become unique is that all the beautiful female performers are actually ladyboys.
Back to hotel and overnight stay.
3
Pattaya – Bangkok
Breakfast at the hotel.
Post breakfast check-out from the hotel and get transferred to Bangkok.
Arrive and check-in to your hotel.
Get freshens up as driver will come to pick you up from lobby for your evening entertainment, Siam Niramit Show: Siam Niramit is a spectacular show in Bangkok that brilliantly captures Thailand's 7 centuries in a 90-minute production. With its rich history that reads like an epic novel, Thailand is undoubtedly one of the most intriguing Asian nations, replete with over 700 years of captivating culture, customs and traditions.The Siam Niramit compound houses the Ratchada Theatre, a miniature Thai village, Sawasdee Restaurant and a souvenir shop all under one roof. It's decked out in contemporary Thai style, with small salas (gazebos) and sculptures of Kinnaree, a mythical winged creature prevalent in many Thai fables. Here you can also feed the elephants, listen to a ranad (Thai xylophone) band and take pictures with characters from the show.
Back to hotel and overnight stay.
4
Bangkok
Breakfast at the hotel.
Today leave from hotel for your full day tour of Safari World & Marine Park.
Safari World: Safari Park is the largest section of the park. It is a 50 minutes drive-thru through an eight kilometer park replicating a Savannah habitat. The safari park houses large herds of Asian and African ungulates and a very large free flying waterbirds sanctuary. The main drive thru area houses large herds of herbivores, with up to 100 individuals of a single species. There is a large herd of Masai giraffe with more than 200 individuals. Other animals include herds of Grant's zebra, Black wildebeest, Impala, White rhinoceros, Nyala, Sitatunga, Ankole cattle, Cape buffalo, Gemsbok, Hippopotamus and Ostrich and many Carnivores animals like African lions, Bengal tiger, Asian black bear and American black bear.
Marine Park: Marine Park is the main park where various animal displays from all over the world are showcased. The main attractions of Safari World are located in Marine Park. Seven shows take place daily at different times, Dolphin show, Spy War show, Orangutan boxing show, Bird Show, Cowboy stunt show, Elephant show and Sea lion show. Other attractions at the Marine Park included Jungle cruise and Safari terrace, where visitors could feed hundreds of giraffes with bananas and leaves and many other incredible activities.
Back to hotel and overnight stay.
5
Bangkok
Breakfast at the hotel.
Today's day at leisure to explore the busiest city OR go to Pratunam market for shopping.
Second half pick-up for your Dinner cruise.
Chaophraya Sea Princess: The Luxury Cruises on the Chaophraya River, the Amazing Experience where you will be dazzled in Thai Exquisite, Architecture ​absorbed with Thai Cultural and History from the past to present standing elegant just before the river.​ Let The Chaophraya Cruise be the one for your Memorable Cruise.
Back to hotel and overnight stay.

6
Bangkok-Thailand-KualaLumpur
Breakfast at the hotel.
Check-out from hotel and you will be picked up from the hotel lobby for your Bangkok City tour.
Visit Golden Buddha: The Golden Buddha, officially titled Phra Phuttha Maha Suwanna Patimakon, commonly known in Thai as Phra Sukhothai Traimit, is a gold Maravijaya Attitude seated Buddharupa statue, with a weight of 5.5 tonnes. It is located in the temple of Wat Traimit, Bangkok, Thailand.
Visit Reclining Buddha: A reclining Buddha is an image that represents Buddha lying down and is a major iconographic theme in Buddhist art. It represents the historical Buddha during his last illness, about to enter the parinirvana. He is lying on his right side, his head resting on a cushion or relying on his right elbow, supporting his head with his hand. After the Buddha's death, his followers decide to build a statue of him lying down.
Later you will be transferred to the airport for your flight to Kuala Lumpur, Malaysia.
Arrive at Kuala Lumpur International Airport.
Our Airport representative will meet & greet you.
Pick – up from Airport and transfer to the hotel in Genting Highland.
Enroute Dinner at Indian restaurant, Continue drives for Genting Highland.
Genting Highlands is the best known of the three hill stations on the western side of the Banjaran Titiwangsa Range. North of KL, it was opened in 1972 and is only 50km away from the Pahang border. One of Genting's most popular features is the Genting Theme Park – an amusement park with four zones.
Arrive and Check-In to the hotel.
Overnight stay at the hotel.
7
Genting Highland
Breakfast at the hotel.
* Today you'll explore "INDOOR THEME PARK" with 1-Day unlimited pass which will allow you to have unlimited experience based on available ride.
INDOOR THEME PARK: This is known as Skytropolis Indoor Theme Park, Where you will have unlimited fun for each individual be it Kids or whole family. Park has divided there rides into three different way of enjoying. LOW THRILL, MEDIUM THRILL & HIGH THRILL.
LOW THRILL rides are especially for Kids; MEDIUM & HIGH THRILL rides are on selection by the Adults as per their preferences.
LOW THRILL RIDES: Children can enjoy rides like Jumping Spurs, A mini jumping tower with mild drops and climbs. Next ride can be Loop De Loop, which is a miniature track ride with mild curves and slopes. Third ride should be Boo Boo Bump, where you can gently bump your way around this fun miniature bumper car ride. Fourth has to be Ride 'Em Round, which is a classic merry-go-round for children with seats that move up and down and many more… (NOTE: Parental supervision is required at all times.)
MEDIUM THRILL RIDES: This is for the entire family fun where even Adults in the family can enjoy the multiple rides and get thrilled. Ride likes, Skyscraper, Tea Cups, Royal Carousel, Balloon Race, Copper Express, Space Cadets, Soaring Ships, Chariot Cruise and many more…
HIGH TRILL RIDES: This can be based on wish list, rides includes Music express, Bumper Boss, Power Surge, Disco, Sky Towers, Spin Crazy and many more…
Overnight stay at the hotel.
8
Genting Highland
Breakfast at the hotel.
It's time to explore "OUTDOOR THEME PARK" at Genting Highland.
A dream world for the kids, the Genting Highlands theme park has excellent set of activities for all ages. While the first world theme park is an outstanding choice in itself, the snow world and the 20th century Fox world is a great way to spend your time in Genting Islands. The theme park also has exciting events happening all the time of the year. If that doesn't amaze you, you can simply pick any movie and watch it at the indoor theatre. The food court has yummies to offer and if watching movies is too plain and simple then try out the bowling. The bowling is a part of the play all day scheme of the theme park and you can enjoy it even at midnight.
Also offered are the roller coaster rides and slow moving ferry wheels for multiplying the level of enjoyment! The visitors can also visit the 4D Motion Master theatrical ride; Genting Sky Venture, a wind tunnel to simulate sky diving; Haunted Adventure, a funicular train ride into a horror house; and Rainforest Splash Pool, a heated indoor water park.
Finally, shoppers can browse from a range of goods that include fashion apparel, electronics, jewellery, souvenirs, bags, shoes and leather from over 90 retail outlets. If hungry, there are many restaurants available.
Overnight stay at the hotel.
9
Genting Highland
Breakfast at the hotel.
Check-out from the hotel and drop your luggage in vehicle and you can take one way cable car to leave Genting highland.
Arrive at Kuala Lumpur and Check-in to the hotel.
Overnight at the hotel.

10
Kuala Lumpur
Breakfast at the hotel.
Kuala Lumpur half day city tour, you are set to enjoy the below-mentioned places. You will be happy to see so many in such a short duration. While visiting, make sure you continue your quick street shopping and buy something for yourself and your friends and family.
Petronas Twin Towers (Photo Stop), Handicraft Center - Cocoa Boutique, King's Palace (Photo Stop),National Monument,National Museum (Photo Stop),National Mosque (Photo Stop),Sultan Abdul Samad Building & Dataran Merdeka
Post City tour drives Batu Caves, which is a limestone hill that has a series of caves and cave temples in Gombak, Selangor, Malaysia. It takes its name from the Malay word batu, meaning 'rock'. The hill was originally known as Kapal Tanggang from the legend of Si Tanggang.
Visit Lord Murugan Statue, representing Kartikeya, is the tallest statue of a Hindu deity in Malaysia and third tallest statue of a Hindu deity in the world, after Garuda Wisnu Kencana Statue in Indonesia and Kailashnath Mahadev Statue in Nepal. It is also the tallest statue in Malaysia at 42.7 metres in height.
Back to hotel and overnight stay.

11
Malaysia
Breakfast at the hotel.
Check-out from Malaysia Hotel and drive to Singapore via Johor Bahru international border.
Arrive at the border and get picked up from Singapore side and transfer to the hotel.
Check in to the hotel and overnight stay.
12
City Tour + Sentosa Island
Breakfast at the hotel.
Pickup from hotel and transfer for full day tour.
Singapore city tour: Take a Singapore city tour to orient yourself with popular districts like Chinatown, Little India and Marina Bay. A great activity for the start of your trip, this half-day tour introduces you to top attractions like the Merlion, colonial landmarks like City Hall and cultural sites like Thian Hock Keng Temple and many more beautiful site.
Post Lunch
Sentosa Island: Sentosa Island is an island located of the southern coast of Singapore's main island.
Attractions include 2 km long sheltered beach, Madame Tussauds (Wax Museum), an extensive cable car network, fort siloso, the universal studios theme park and many more.
Back to hotel and overnight stay
13
Universal studios
Breakfast at the hotel.
Pickup from hotel and transfer for day tour of Universal Studios. Universal Studios is a theme park located within resorts world Sentosa on Sentosa Island, Singapore. There are a total 28 attractions of which 18 are specially designed for this park. Moreover, there are 7 theme zones -- Hollywood, Sci-Fi City, New York, Ancient Egypt, Far Far Away, Madagascar, and The Lost World.
Back to hotel and overnight stay.