Top Pattaya Tour Packages
Our most sought after tours take you to the top attractions of Pattaya and help you build memories for a lifetime. Our Pattaya Tour Packages are crafted carefully keeping in mind your interests, comfort and safety. Clicking on the tours below will give you further details about the packages.
Top things to know about Pattaya (Thailand)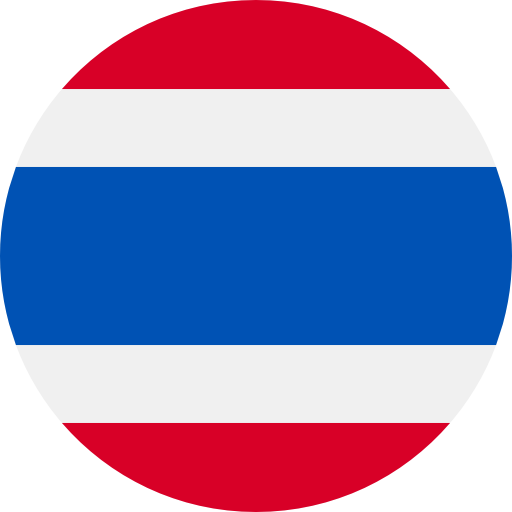 Let your hair down in Pattaya as you splash around in water parks, laze on pristine beaches and indulge in adrenaline pumping water sports.
Pattaya can be aptly described as the 'The Ultimate Thai Getaway'..The city embodies fun. The casual vibe of Pattaya brings throngs of tourists to the beach city every year. When you are not holding gingerly to your banana boat ride, you are lazing on the beach with a chilled bear and a bowl of Som Tum. It is almost like the city was built with the intention of letting people have a good time. Pattaya has something for everyone whether they are a family with kids, adrenaline junkies, beach bums or young honeymooners. Pattaya will not disappoint you!
Best time to visit
Nov-Feb
Climate Types
Tropical Wet and Dry
Experiences in Pattaya
Pattaya has something for everyone. While It is a merry place for families with young children, it also doubles up as an exciting city for thrill seekers. With a plethora of experiences to offer, the city offers travelers a trip of a lifetime. Dook International has carefully crafted itineraries which will appeal to the Adrenaline junkie, the foodie , the honeymooning couple as well as the classic leisure traveller. Take your pick today from one of our many Pattaya Holiday Packages and get ready for a fun ride on the shores of Pattaya.
Top Attractions in Pattaya
Create happy memories of your trip to this exciting city as Dook takes you to its top sights and attractions.
Plan A Trip To Pattaya
Get Ready for an exciting seaside holiday in Pattaya: Book a tour with Dook Today
Pattaya is the ideal city to cool off and chill. When in the city, start your trip with a bunch of water activities varying in daredevilry. There is parasailing, flyboarding or kite-skating for the bravehearted, but If you are looking for something tamer than go snorkelling and scuba-diving under the sea. If outdoorsy activities are not your cup of tea, then go sailing under the open skies and breathe the clean salty air.
After an action-packed day, unwind on one of the many beaches with a cocktail while a masseuse gives you a thai foot massage. Patayya beach and Jomtien beach are good for relaxing with the latter providing a more quiet atmosphere. Pattaya has several water parks for children and adults alike to have a ball of a time. The Ramayana water park is the biggest waterpark in Thailand, idyllically located near lakes and hills. It has several water slides and a massive wave pool. Another popular waterpark is the Cartoon Network Amazone. After you have had your fill of waterparks head to any one of these amusement parks - Mini Siam & mini Europe and Harbor Pattaya.
Pattaya is also home to some spectacular architectural landmarks. Place Sanctuary of Truth (an unfinished museum) at the top of your list as you explore the city and its landmarks. This wood carved marvel is inspired by the temples in Ayutthaya.
As the sun sets, head to one of the famous ladyboy cabaret shows of Pattaya. These extravagant shows will leave you spellbound with its music, lavish sets, costumes, dance and stunning ladyboys. There are several shows to choose from, the most popular being Tiffany Cabaret Show, Alcazar and Colosseum.
While in the city, you must gorge on some delectable Thai cuisine. The most popular local Thai dishes are - Yum Woon Sen (Spicy Glass Noodles), Gai Yang with Khao Niao (Chicken with Sticky Rice) and Khao Niaow Ma Muang (Sticky Mango Rice).
Pattaya is also a great shopping destination. Head to the floating market which has been divided into four sections (North, Northeast, Central and South), each carrying specialities of that region. These floating markets also give a taste of the local life as you go about in a boat shopping for souvenirs. Other fun shopping spots include Thepprasit Road Night Market, Sukhumvit Road Market and Pattaya Night bazaar. If you are wondering about what you should bring back from your trip as a souvenir then be sure to pick one or all of the following items - Clothing and apparel, sunglasses, wooden trinkets, Thai silk. Thai sauces, and jewellery.
Dook International has designed many Pattaya Tour Packages which have been a resounding success with our customers. These tour packages promise a memorable time as our well-researched and popular itineraries take you to all the top sights of the beach city. Let Dook International be your travel guide on your journey to this lively city which is Pattaya.
Explore More: Attractions in Thailand

Book Package: Thailand Tour Package