Top Genting Highland Tour Packages
At a height of 1,800 metres in the Titiwangsa Mountains in the centre of Peninsular Malaysia, is Genting Highlands, a popular tourist hill station. Lim Goh Tong, a late Chinese businessman, founded it in 1965. Resorts World Genting, a resort on a hill where casinos and theme parks are located and gambling is permitted, is the main tourist attraction. Dook International offers a variety of Genting Highlands Tour Packages in order to explore the hill station and have a great trip! Save the hassle by pre-booking beforehand and paying after the trip.
About Genting Highlands (Malaysia)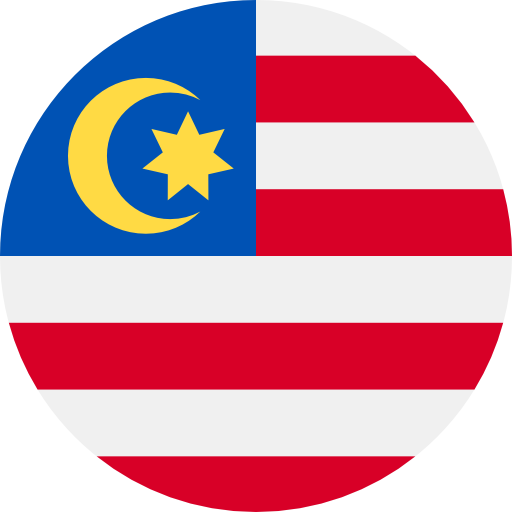 Genting Highlands is a relatively new hill development located about 54 kilometres north of Kuala Lumpur. In comparison to other hill resorts, its concept is highly distinctive. A wide variety of interesting, fast-paced and fun activities are available in Genting Highlands. The resort, which has a City of Entertainment theme, is well-liked by day-trippers and tourists looking to immerse themselves in a world of fantasy constantly. The resort comprises of attractions at different elevation levels. It is considered to be one of the most fun and vibrant places in Malaysia, with a lot to experience through day and night. Get the most out of your experience and see all that Genting Highlands has to offer by partaking in our Genting Highland Tour!
Best time to visit
Jul-Sep, Mar-Jun
Climate Types
Subtropical
Experiences in Genting Highland
Genting Highland, one of Malaysia's most popular tourist destinations, welcomes you with cooler temperatures, a lush landscape, a cable ride and casinos. A theme resort community with hotels, amusement parks, and a variety of exciting day trip alternatives is called Genting Highlands. Visitors may reach this fantastic weekend getaway resort after an hour-long drive away from the congestion and bustle of Kuala Lumpur. On a clear day, visitors can take in a panoramic view of Malaysia's rainforests and have a wonderful day taking it all in. The area offers a variety of tourist attractions, including rural villages, gastronomic hotspots, homestay retreats, natural attractions and more, in addition to its picturesque splendour.
Top Attractions in Genting Highland
One of the many attractions of Genting Highlands is the Resorts World Genting, the integrated hill resort including hotels, shopping malls, theme parks and casinos. It is the main attraction in the area, located at the top of Pahang. Presently, Resort World Genting is home to three theme parks: Genting SkyWorlds (formerly known as Genting Outdoor Theme Park), Skytropolis Funland (previously known as First World Plaza Indoor Theme Park) and Genting Grand Indoor Theme Park. The only region with a licenced land-based casino in the nation is Resorts World Genting. The resort has two primary casinos: Sky Casino in Sky Avenue Mall and Genting Casino in Genting Grand Complex. Besides these, there are other attraction including temples and farms. Make sure you visit everything by booking one of Dook's Genting Highland Packages!
Plan A Trip To Genting Highland
As there is a lot to do and see in Genting Highlands, it is imperative that you plan accordingly to take in all the sights and experiences. It is home to several theme parks, including Genting SkyWorlds, Skytropolis Funland and Genting Grand Indoor Theme Park.

Travel Experiences in Genting Highlands

To get to the resort hotel, you can have a fun gondola lift ride in the Genting Skyway. Asia's longest gondola lift, the Genting SkyWay connects the two terminals at Gohtong Jaya and Resort Hotel. The 3.38-kilometer cabled route takes around 15 minutes to complete, giving guests a spectacular perspective of the city below them as they travel uphill. The Genting SkyWay proudly holds its position as the safest gondola lifts in the country thanks to the employment of top-notch electrical technology, the newest structure and design that has been authorised for safety, and numerous safety trial runs.

At Resort Worlds Genting, there is an indoor theme park called Skytropolis Funland. The park, which holds the designation of "First World Indoor Theme Park," is the go-to destination for thrill seekers of all ages. Skytropolis Funland is well-known for its virtual reality centre, which The Void created in addition to its rides. There are roughly 8 food stands in the park that sell desserts and snacks. Skytropolis Funland has a carnival-like atmosphere thanks to the lit-up neon lights, lively music and people milling about.

For those who are interested in gambling, there are plenty of avenues to partake in the same. Sky Casino, also known as Casino De Genting, is the biggest casino in Genting Highlands. It is a sleek, contemporary and entertaining gaming venue. The casino, which occupies two stories, is Malaysia's first physical casino. 400 electronic tables, 3000 slot machines, and a variety of other casino games like Blackjack and Roulette are all available at the Genting Casino. It provides 24-hour dining services and is divided into various themed sections.

Top Things to Do in Genting Highlands

Other than the theme parks and the casino, there are plenty of other activities for everyone to participate in. There is something for everyone at Genting Highlands, get to know your options best by looking at our various Genting Tour Packages! At Genting Strawberry Leisure Farm, visitors can start their day by picking fresh strawberries. Visit their cafe to take pictures and indulge in delicious fresh strawberries.

The largest strawberry farm in Malaysia, Genting Strawberry Leisure Farm is situated in Bandar Gohtong Jaya and also includes other fruit farms and flower gardens. With more than 10,000 plants, it provides a large selection of fresh fruits and vegetables that are produced organically. Visitors have the option of picking fresh strawberries from the farm, purchasing them at the farm market, or eating strawberries straight from the farm. The Lavender Garden in Genting Strawberry Leisure Farm, which features a distinctive fountain and rows of blooming lavender, is one of the main draws.

If strawberries are not your area of interest, try the Happy Bee Farm! The unique and stunning Happy Bee Farm, which is known for providing first-hand knowledge of bee farming, is located in Genting Highlands, Pahang. It houses a variety of bees. The farm exhibits exotic insects' natural habitats and life cycles while providing comprehensive information about bees, flies, and other types of insects. The visitors can sample tasty organic honey in addition to viewing the unusual exhibits and learning how a bee farm operates. The Honey Bee Farm has live bee sections with their habitat where visitors can learn about bee farming practises and beekeeping techniques with the assistance of specialists. Another captivating sight is the vast and distinctive collection at Butterfly Wonderland.

For those with more of an interest in the weird and bizarre, Genting Highlands also offers a Ripley's Museum. The Ripley's 'Believe It or Not' Museum is an interactive museum devoted to all things odd and is located on the Sky Avenue in Genting Highlands. Some of the strangest artefacts, collectibles, and objects can be found there. Visit the Hollywood Classics-themed attractions, take bizarre photos with priceless objects, and purchase fortunate charms from the gift store. Young children can also enjoy various kid-friendly attractions and rides. Ripley's 'Believe It or Not' Museum is a must-to-see attraction because it features life-size dinosaurs, zombies, replicas of famous buildings, and popular cars in a terrifying environment. To make sure you get the right tickets and entry fees for all the sights, save yourself the hassle by getting one of our Genting Highland Holiday Packages and have a stress-free trip!

You can also visit Genting Snow World if you have a hankering for colder weather. On Level 2A of First World Plaza, Genting Snow World is a recreational indoor artificial snow village that spans a 22,800 square foot space. An English tea shop, ancient Roman castles, a phone booth, a pizzeria, and a bakery are all put up to mimic the feel of a wintery European village. The Cresta Run Toboggan Slide and the 3D Art attractions at Genting Snow World are the most entertaining.

Best Places to Eat and Drink in Genting Highlands

Gohtong Jaya, the state's main service township, is situated in the centre of the Genting Highlands. Popular for its mouth-watering street food, Chinese food and the unique Durian fruit, it is known as a foodie town. Gohtong Jaya, the most significant residential hub has a large number of flats, schools, colleges, retail areas, and commercial establishments carefully built in this area. It also houses the lower stations of the two main gondola cable car systems, the Genting Skyway and the Awana Skyway, in addition to these high-tech amenities. Other notable tourist destinations in this municipality are the Gohtong Strawberry Park and the Mushroom Farm.

Shopping in Genting Highlands

Located in Genting Highlands, Sky Avenue is a leisure centre. This four-story mall houses a wide variety of brands, entertaining activities for youngsters and adult amusement options like spas, clubs and casinos. Sky Avenue is a well-liked tourist destination and is well-connected to many modes of transportation. The enormous, sparkling mall's Sky Symphony, which fills the vast atrium and features life-size screens where guests may enjoy cutting-edge audio visual images and music, is the centre of attention. One can choose a wide selection of handbags from companies like Charles & Keith, Coach, Furla, Kate Spade and Michael Kors right here! The Sky Avenue is awash in watches and beautiful jewellery. Longines, Montblanc, Omega, Rado, Swarovski and Tissot are reputable names in the business that consistently provide the greatest products and craftsmanship to their customers. These brands also draw a lot of attention from consumers for their cutting-edge and exquisite designs. Toy World and The Emporium are both excellent places to purchase presents and mementos.

Top Travel Tips for Travellers

With all the options that Genting Highlands may have to offer, it might seem daunting to plan a trip. From all the different hotels and theme parks to the casinos, and all the other attractions, there is plenty to do in Genting Highlands. Make the process simpler by utilising one of Dook's Genting Highlands Tour Packages, to optimise your trip and lose the fear of missing out!
Explore More: Attractions in Malaysia

Book Package: Malaysia Tour Package