Top Chefchaouene Tour Packages
With its stunning blue walls, flamboyant minarets and minaret towers, Chefchaouene is one of the most beautiful cities in the world and if you are looking for a holiday package in Chefchaouene, look no further than Dook International's Chefchaouene Tour Packages! We offer a wide range of packages that suit all budgets and range from private trips on the beach to exploring designer markets. With our experienced guides and modern amenities, we make sure that your trip will be unforgettable.
Things to know about Chefchaouene (Morocco)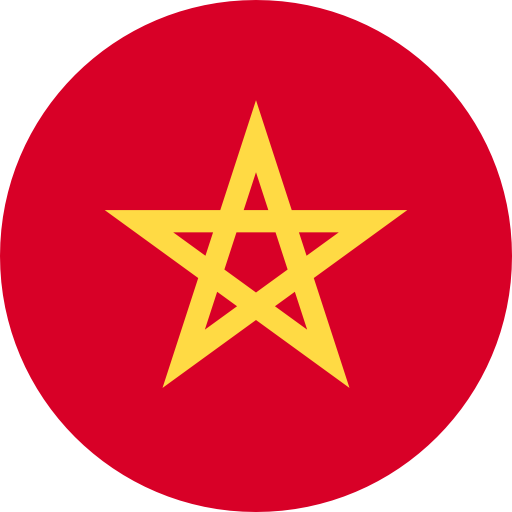 Chefchaouene is a beautiful city and it's easy to see why it has been named as "the Blue City." Being very tourist friendly destination, you can spend your time in Chefchaouene walking around the Kasbah or visiting one of the many markets and souks that make up this bustling metropolis. If you're looking for an exciting adventure, try taking a trip on one of the horse-drawn carriages through their old town area! Though we have accommodation included in our packages itself, yet, if you want to look for yourself and experience Chefchaouene like a local, rent an apartment in town. Here is our best bet! Stay at the Villa Tizimi for an amazing view of Chefchaouene. Villa Tizimi is one of the best places to stay if you're looking for something on the edge of the town but still within walking distance of everything that makes Chefchaouene so special. It's in an old neighborhood right next door to Chefchaouene's medina!
Experiences in Chefchaouene
Chefchaouene is a charming city on the Atlantic coast in the country of Morocco. Many people visit Chefchaouene for its beautiful surroundings, but it's also a great place to relax and take a break from sightseeing. The city is home to many souks and palaces that are open to visitors. There are several museums in town and if you're looking for things to do, head over to these historical wonders and breathtaking landmarks for some fun adventure with families with kids.
Top Attractions in Chefchaouene
Chefchaouene is a city of contrasts. It's both the smallest and most cosmopolitan city in Morocco, with a rich history dating back thousands of years. The city is known for its stunning views and its traditional architecture, like the Andalusian Mosque. You'll also find plenty to do in Chefchaouene as well!
Plan A Trip To Chefchaouene
As you plan your itinerary, let us help you from the beginning. To bring into being your Chefchaouene Holiday Trip, you have to arrive at Fez airport, where you can get a car and drive to Chefchaouene. If you don't want to rent a car, take the train from Fez to Chefchaouene. There are many buses as well that run between Fez and Chefchaouene every day, just look for them outside the terminal! Else, you can resort to the easiest option. Take one of our Chefchaouene Tour Packages, land in the city, we will be right there to receive you at the airport!

To begin with your Chefchaouene Tour, visit the Andalusian Mosque. The Andalusian Mosque, in the historic city of Morocco, is a beautiful, ornate structure that dates back to the 15th century. The mosque was originally built by Abd-al-Rahman III, who was a leader in the Almohad movement. The mosque has three towers and is surrounded by a walled enclosure that includes two minarets one large and one small. The interior contains two courtyards, one for men and one for women. Wander around the old city streets and around the Medina to the Kasbah Museum, which offers an impressive display of artefacts from this historic Berber village.

The blue-washed Kasbah Museum is located in the old city of Chefchaouene and houses one of the largest collections of Berber culture in Morocco. It was founded in 1958 and has been renovated several times since then, but has retained its original design.

The museum is located on a street that leads up to the main gate of the Kasbah, so you'll have to pass through security checkpoints before you reach it. The museum itself is divided into several rooms: one for gold objects from North Africa (Morocco), another for bronzes from other parts of Africa, other room displays pottery from northern Africa. Finally there's also an exhibit about a traditional dress made by famous Moroccan craftsmen and women who work at home or sell them in markets throughout Morocco during winter months. During that time, people aren't working outdoors due to cold weather conditions, as it gets too intense for comfort level needed under such circumstances. During summer, as well it gets very difficult to get exposed directly to sunlight all day long without sunglasses or hat covering up face/head area only makes sense now knowing how hot weather gets here!

Next, head into one of the local markets, where you can buy handcrafted items for your home or for friends and family back home. In the local markets, you can find authentic local food and crafts. You'll also be able to buy souvenirs and other items from the area. The markets are open every day except Friday, so it is a good idea to plan your Chefchaouene Holiday trip around when they all are open. The main market is located in the medina (old city) which makes it easy for tourists who want to walk around this mesmerizing historical landmark.

Enjoy the breathtaking view of the Riff Mountains from Place Mohammed V. Place Mohammed V is the main square in Chefchaouene and a great place to sit and watch the world go by. It's surrounded by shops and cafes, so you can stop for a coffee or snack before heading out on your Chefchaouene Tour through the city. The square was named after King Mohammed V, the first king of Morocco.

If you're looking for something more adventurous than just walking around the town, consider spending some time trekking through these mountains! You'll see firsthand how Berber culture has influenced Moroccan life over centuries, it's fascinating!

If you love hiking, it's better to pack your hiking essentials as well! A scenic hike through the Rif Mountains is in your store! The Rif Mountains are a great place to hike and enjoy the natural beauty of Morocco. They are well-maintained with many hiking trails available. If you don't have time to complete one hike, there are also several other attractions in Chefchaouene: visit the city's markets or take a boat trip down the Oum Errabia River, the second longest river in Morocco.

Devour authentic Moroccan soups and pizza. The traditional Moroccan soup is called harira, which is a thick stew made with lentils, chickpeas and other legumes. It's full of hearty textures and flavours that will make you feel warm inside like no other meal could! If you want to go even deeper into the culture, then try the flatbread (khobz) at your local restaurant as well as one of their many different pizzas, the tajine pizza being very popular one with full of flavor!

Dook International has a wide range of Chefchaouene Tour Packages that will take you on a trip full of eye-popping landmarks and sites! Through our coveted packages, we have satisfactorily organised trips to 500+ destinations all around the world for over 5 lakhs customers. We believe your Chefchaouene Tour will give you what you are looking for along with utmost care and safety!
Read More About: Top Morocco Attractions

Book Now: Best Morocco Package