Incredible journeys to Mali with DOOK!
No matter your travel style, we have a Mali package tailored for you
Mali Tour Packages
Explore Mali with DOOK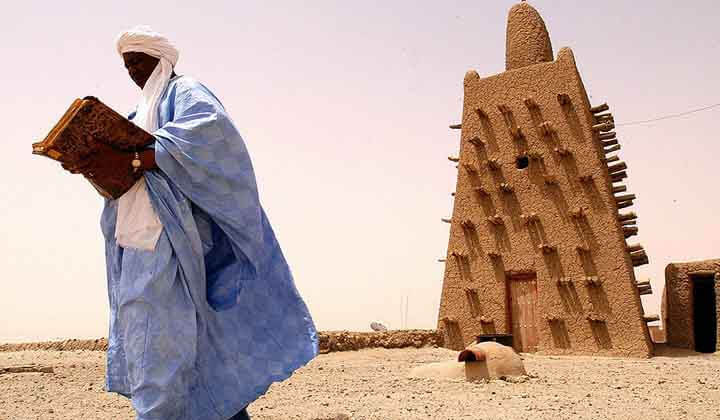 Mali: The hidden Jewel of West Africa

Visit the Historic Timbuktu with Dook's Mali Packages

Mali is a West African country known for its rich cultural heritage, diverse landscapes and unique wildlife. From the bustling streets of the capital city of Bamako to the rolling dunes of the Sahara Desert, Mali has something to offer every type of traveller.

The history and culture of Mali are some of its biggest draws. With Dook Travels' Mali Tour Packages, experience all of Mali's rich heritage. Timbuktu, located in northern Mali, was once a centre of learning and commerce and is now a UNESCO World Heritage site. Visitors can explore the city's historic mosques, libraries and tombs and learn about its role in the spread of Islam and the trans-Saharan trade routes.

Another must-to-visit cultural site on your Mali Tour is the ancient city of Djenné. Founded in the 13th century, the city is home to the Great Mosque, the largest mud-brick building in the world and a unique example of West African architecture. The city is also famous for its annual festival, the Djenné MOSOS, where residents gather to repair and decorate the mosque.

Mali is also known for its breath taking natural beauty. The Inner Niger Delta, located in central Mali, is one of the most extensive wetlands in the world and is home to a rich diversity of plant and animal life, including the endemic dwarf crocodile. In the north, the Sahara Desert stretches as far as the eye can see, offering visitors the chance to explore its vast dunes, oases, and ancient rock formations.

Mali has several national parks and reserves and a visit to these are included in Dook's Mali Packages for those interested in wildlife that offer opportunities to see some of Africa's most iconic species. The Boucle du Baoulé National Park in central Mali is home to elephants, lions, and West African savanna animals. In contrast, the W National Park, located in the far western part of the country, is a UNESCO Biosphere Reserve and a haven for elephants, buffalos, and other large mammals.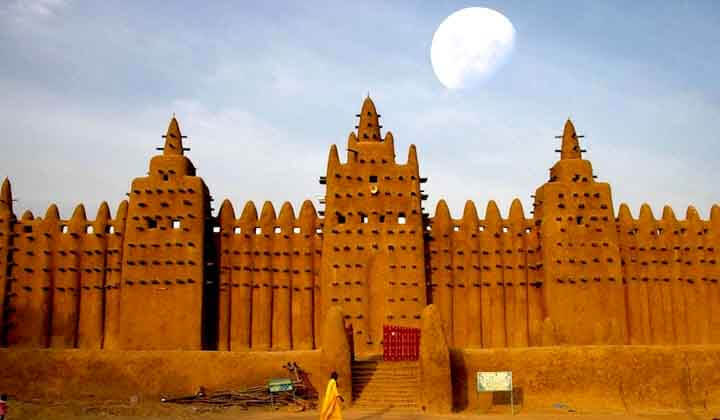 Mali is also an excellent destination for adventure travellers. The Niger River, the longest river in West Africa, runs through the country and offers opportunities for fishing, boating, and river cruises. The Dogon Country, located in southern Mali, is a rugged landscape of cliffs, caves, and waterfalls that offers excellent hiking and exploring opportunities.

Regarding food and drink, your Mali Tour has a rich culinary tradition reflecting its diverse cultural influences. Meals are typically centred around staple grains like millet and rice and sauces made from peanuts, tomatoes, and spices. Popular dishes include jollof rice, made with tomatoes and spices, and the spicy chicken stew, maafe. Visitors can also try the local beer, dolo, made from millet, or the distilled spirit, bissap, made from hibiscus flowers.

Mali is a country with a rich musical heritage. Visitors can experience this first-hand by attending one of the many local festivals and concerts throughout the year with our Mali Tour Packages. With Dook's Mali Holiday Packages visit the Festival au Désert, held annually in January near Timbuktu. The festival is one of the most famous music events in the country and attracts performers from all over Africa and the world.

Capital: Bamako
Languages: French (official), Bambara
Currency: West African CFA franc
Driving Side: Right
Best Time to Travel: November to February

Explore Mali

Below is a list of destinations which are a must-to-have in your Mali Packages:

1. Timbuktu: The legacy of West Africa

Timbuktu is a legendary city located in the heart of the Sahara Desert in Mali. It is famous for its rich history as a centre of trade, learning, and religion. In its golden age, Timbuktu was a hub of scholarship and was home to some of the most important libraries in Africa. The city is now a UNESCO World Heritage Site, and its earthen architecture, including the Great Mosque of Timbuktu, is a testament to its unique cultural heritage. Timbuktu is also a popular destination for those interested in the history of the trans-Saharan trade and the Islamic civilization in West Africa. Visitors to Timbuktu can explore the city's rich cultural heritage, visit its historical monuments and museums, and learn about its fascinating history with our Mali Tour Packages.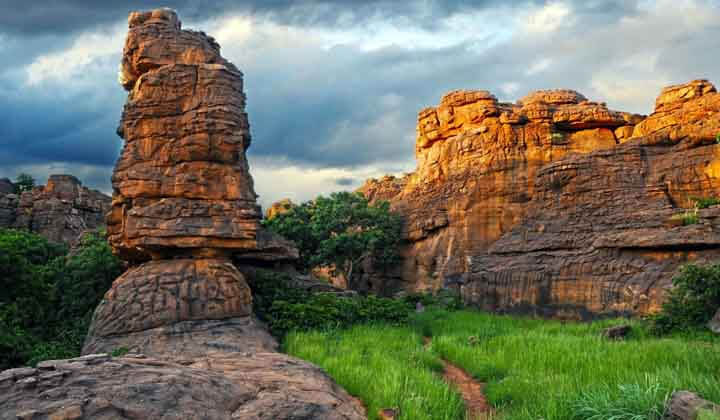 2. Djenné: City of the Beautiful Mud Architecture

Djenné is a city in central Mali known for its mud-brick architecture. The city is famous for its Great Mosque of Djenné, one of the world's largest mud buildings and is a UNESCO World Heritage Site. The mosque is a stunning example of the traditional architectural style of the region and is a popular destination for those interested in African architecture and culture. With our Mali Holiday Packages, visit Djenné's home to many other historic buildings, including traditional and merchants' houses. The city is also known for its vibrant markets, where visitors can experience the local culture and purchase traditional crafts and goods.

3. Bamako: Culturally Rich Capital

Bamako is the capital city of Mali and is a hub of culture and commerce in the country, and a must-visit on your Mali Tour. The city is home to many museums and cultural centres, including the National Museum of Mali, which houses important artefacts and works of art from the country's rich history. Bamako is also known for its vibrant street life and bustling markets, where visitors can experience the local culture and purchase traditional goods and crafts. In addition, the city is a popular destination for those interested in the country's music and dance, and visitors can attend traditional concerts and performances to experience the vibrant culture of Mali.

Top Bucket List Experiences in Mali

1. Immerse yourself in exciting music and dance

Mali is renowned for its music and dance traditions. The country is home to various musical styles, including traditional griot music and the blues-influenced music of the Wassoulou region. Bamako is a great place to attend traditional concerts and performances, where you can experience Mali's vibrant music and dance culture on your Mali Tour. Whether you attend a concert at a local venue or dance to the music at a traditional wedding or festival, you are sure to be enchanted by the rhythm and energy of Mali's music scene.

2. Cherish the Natural Beauty of Bandiagara Escarpment

Mali is home to a stunning array of natural landscapes and wildlife. The Bandiagara Escarpment is a stunning series of cliffs over 200 kilometres across the country. It is a popular destination for hikers, who can explore the cliffs and discover traditional Dogon villages. The National Parks of Mali, such as the Boucle du Baoule National Park and the W National Park, are also home to diverse wildlife and magnificent landscapes. With our Mali Packages, visitors can observe elephants, lions, giraffes, and other animals in their natural habitats and enjoy scenic views of the savannas and forests.

3. Explore Anthropology at the Centre of Africa

The Dogon Country is a region located in central Mali and is known for its unique architecture and traditional animist beliefs. The region is a popular destination for those interested in anthropology and African culture. It is home to the Dogon people, known for their traditional mud-brick architecture and rich cultural heritage. Visitors to the Dogon Country can explore the region's unique cultural heritage through guided tours and cultural experiences with our Mali Tour Packages. They can enjoy its stunning natural beauty, including the Bandiagara Escarpment, which offers spectacular views of the surrounding landscape.

Get ready to experience the beauty of West Africa with Dook International

Mali is a fascinating and diverse country that offers something for every type of traveler. From its rich cultural heritage to its breathtaking natural beauty, Mali is a must-to-visit destination. Plan your trip with Dook Travels' Mali Holiday Packages for anyone looking to experience the beauty and diversity of West Africa.