Mali Tour Packages
Pkg Id

0000611

Destinations

5

Duration

9 Nights

Attractions

3

Price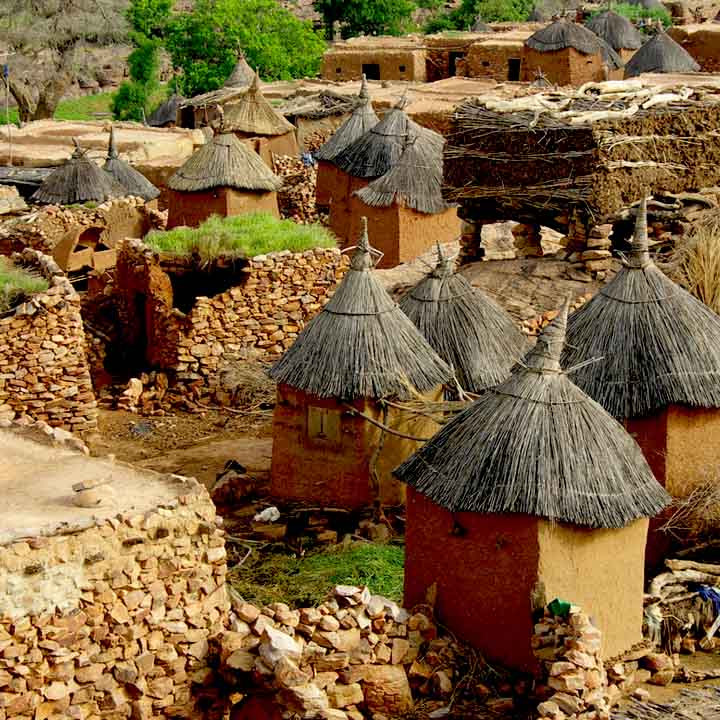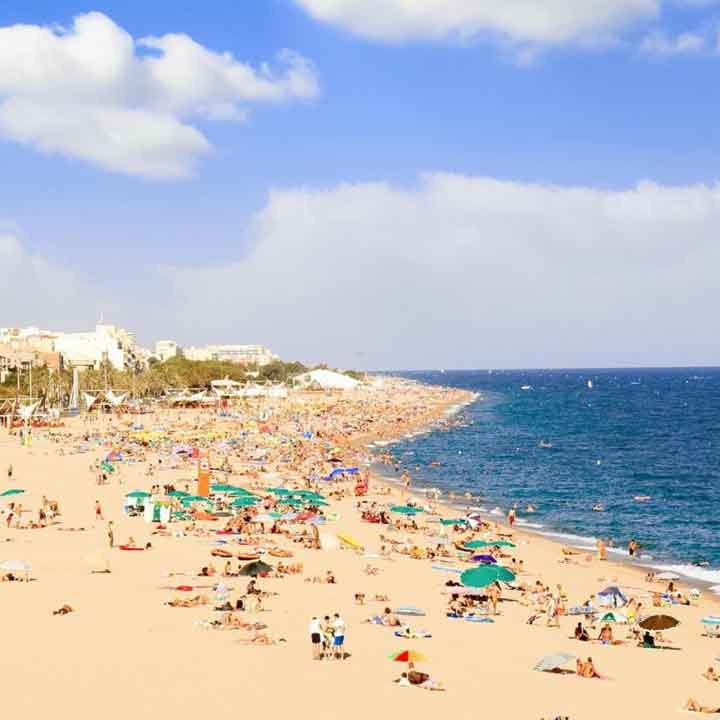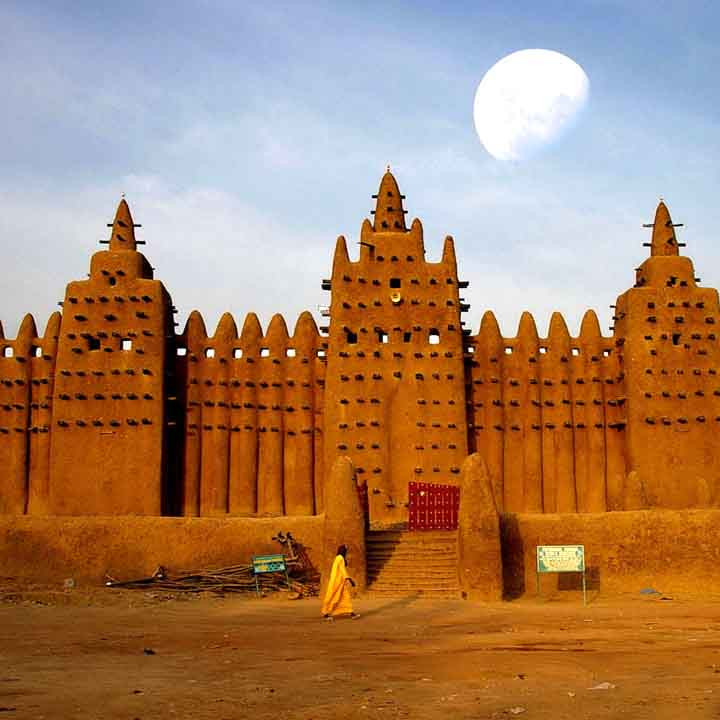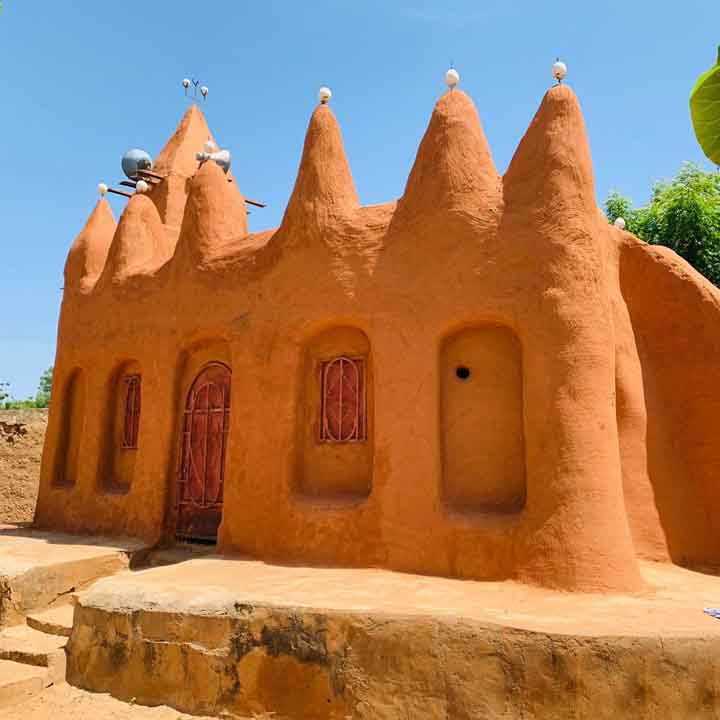 1
Arrival – Bamako
Your international flight arrives today in Bamako be met and transferred to your hotel in town.
Tour Orientation.
Overnight at Hotel Mirabeau or similar.

2
Bamako
Breakfast at Hotel.
City tour of Bamako includes the point of view on the city of Bamako, the National Museum, providing an excellent introduction to the ethnic diversity of the country, the big and pink markets, the dryers, etc.
Decide your night activities with your tour guide.
Return back to Hotel and Overnight stay.
3
Bamako – Sikasso
Breakfast at Hotel.
4-5 drive to discover the South of Mali, the green belt of Mali.
Visit many villages on your way.
Tour of Sikasso includes the remnants of Mamelon, the Cultural center for the tribe Senoufo, etc.
Overnight stay at Hotel du Cinquantenaire or similar.

4
Sikasso – San
Breakfast at Hotel.
Visit to Complete your tour- Complete tour of Sikasso visiting the Missirikoro grotto and continue to Koutiala, the capital of white gold (cotton), continue to overnight in San.
Lunch at Restraunt.
Time permitting visit the mosque of San and Terekungo.
Overnight at Hotel.
Dinner at Hotel.
5
San – Dogon Country
Breakfast at Hotel.
Drive to fascinating Dogon country, points of interest the circumcision grotto in Songho, Niongonon and Sangha, etc.
lunch at Restraunt.
Local Sightseeing.
Dinner at Hotel.
Overnight at Campement Hotel Sangha.
6
Dogon Country
Breakfast at Hotel.
A full day in Dogon country: descend escarpment to visit Dogon typical villages on the edge of the cliff, a Dogon masque dance will be organized before you depart to overnight in Bandiagara.
Lunch at Restraunt.
Day at Leisure.
Overnight at Hotel La Falaise.

7
Dogon country – Mopti
Breakfast at Hotel.
Drive to Mopti and time permitting city tour of Mopti.
Lunch at Restraunt.
Return back to Hotel.
overnight stay at Hotel.

8
Mopti – Djenné
Breakfast at Hotel.
This morning you travel from Mopti to Mali's architectural jewel, Djenné, on its weekly market day visit Djenné when it is at its colorful best; see the magnificent Grand Mosque, the largest mud-brick architecture in the world and one of UNESCO's World Heritage sites, visit the museum and wander through the narrow streets of Djenné discovering this architectural city.
Overnight at Hotel Djeno Djenné.
9
Djenné – Ségou
Following breakfast, approx. 4-5 hour drive to visit the Bambara Kingdom Ségou.
Highlight: Pottery market, the mud clothes fabric center, see women preparing local beer, continue to Sékoro and learn the history of the Kingdom, see the tomb of the first King, Biton Coulibaly, and the mosque that no one knows who built.
After visits stay overnight in Ségou.
Hotel Auberge Segou or similar.

10
Segou - Bamako – Depart
Breakfast at Hotel.
Drive back to Bamako.
You are transferred to the airport in time for your flight back home.

As per mentioned in itinerary

As per mentioned in itinerary

English speaking tour guide

As per mentioned in itinerary