Mauritius Perfect Vacation For Honeymooner
Pkg Id

0000285

Destinations

1

Duration

5 Nights

Attractions

4

Price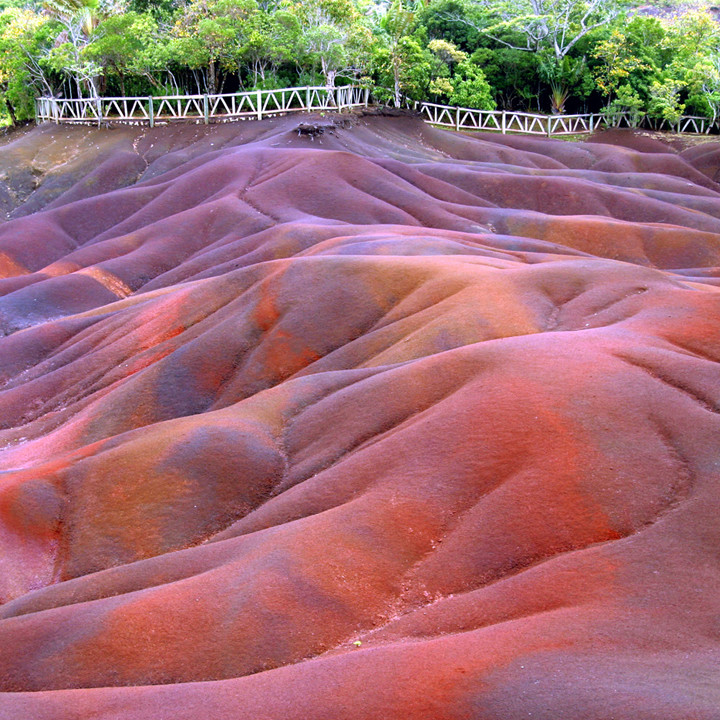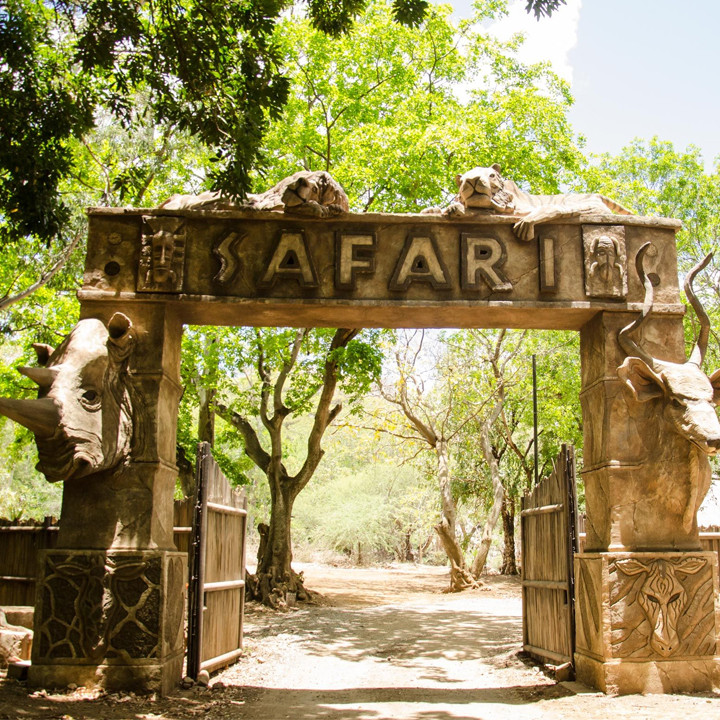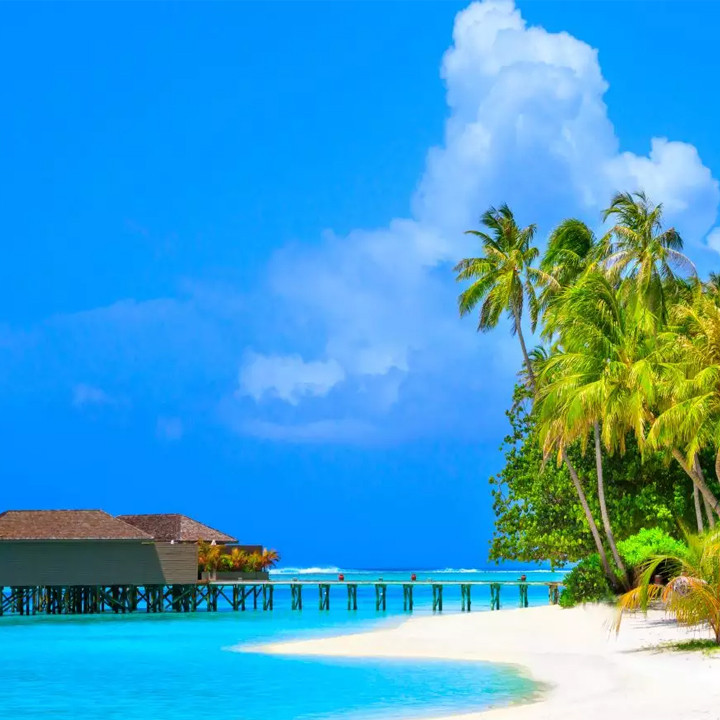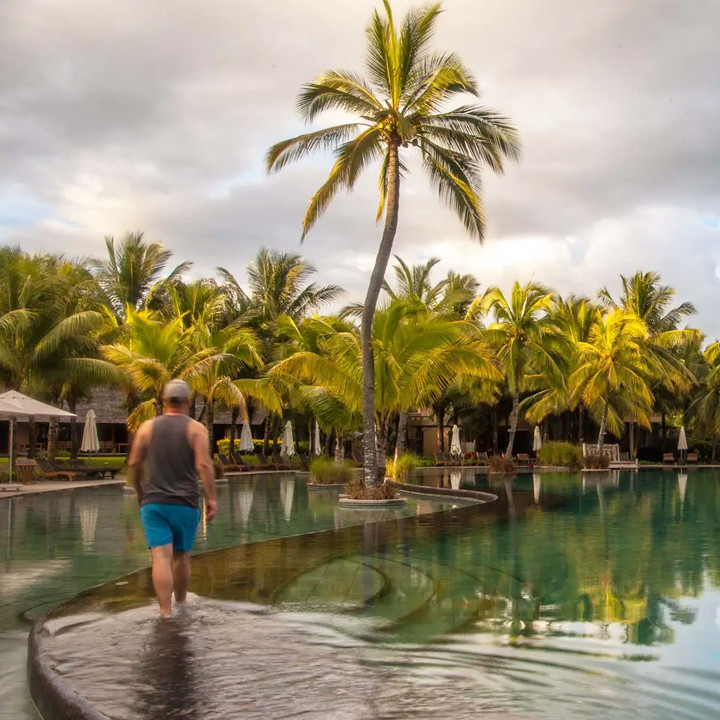 1
India – Mauritius
Arrival at Airport.
Transfer to Hotel and Check-in at Hotel.
Overnight stay at the Hotel.

2
Ile Aax Cerf's, Mauritius
Breakfast at the Hotel.
Today go for a full day excursion to Ile Aux Cerf's which is a privately owned Island near the east coast of Mauritius in the Flacq district.
The island of Ile aux Cerf's lies off Trou d'Eau Douce in the largest lagoon of Mauritius and offers 87 hectares of luxuriant vegetation and preserved, white, sandy beaches. Besides the Ile Aux Cerf's Golf Club, one can also experience three beach restaurants and engage in a wide variety of activities on Ile aux Cerf's.
You can depart in boats from the village of Trou d'Eau Douce and spend the whole day on the island.
On Ile aux Cerf's Island you are sure to have relaxation and fun on one of the picture-postcard beaches or enjoy a swim and snorkel in the lagoon.
You can also take advantage of the wide range of facilities on the island and the various water sports activities such as: Parasailing, Banana Boat, Fly Fish and many more.
Ride back to hotel and overnight stay.

3
Chamarel Village, Mauritius
Breakfast at the Hotel.
Post breakfast, pick-up for your full day excursion to Noire District. Drive to the western hills, on the west coast of Mauritius.
Chamarel is a village in Mauritius located in Rivière Noire District, the eastern part of the village also lies in the Savannah District. The village is administered by the Chamarel Village Council under the aegis of the Rivière Noire District Council.
The seven Colored Earths are a geological formation and prominent tourist attraction found in the Chamarel plain of the Rivière Noire District in south-western Mauritius.
It is a relatively small area of sand dunes comprising sand of seven distinct colours (approximately red, brown, violet, green, blue, purple and yellow). The sands formed from the decomposition of volcanic rock (basalt) gullies into clay, further transformed into ferralitic soil by total hydrolysis; the two main elements of the resulting soil, iron and aluminum, are responsible for red/anthracite and blue/purplish colours respectively.
The different shades of colour are believed to be a consequence of the molten volcanic rock cooling down at different external temperatures (hence rates), but the causes of their consistent spontaneous separation are yet to be fully clarified.
Evening back to Hotel.
Overnight at the Hotel.

4
Day @ Leisure
Breakfastat the hotel.
Today, you have an option to either go out onyour own to explore the Volcanic island of lagoons and palm-fringed beacheswith coral reefs surrounding most of the coastline. These features make theisland a unique place in the world, and the Mauritians known fortheir tolerance and kindness towards all people.
OR
You can opt for Full day Catamaran Cruise inMauritius.
Sail in the turquoise watersof Mauritius to discover the most beautiful landscapes and spendunforgettable moments.
Overnight stay at Hotel.
5
Shopping
Breakfast at the hotel.
Today, go out and explore local market and shops for some souvenir and many more.
Day at leisure.
Overnight at the hotel.
6
Fly Back
Breakfast at the hotel.
Pick-up from hotel and transfer to the Airport for your flight back to home
As per mentioned in itinerary

As per mentioned in itinerary

English speaking tour guide

As per mentioned in itinerary
General Terms
Please note that these packages are customizable, which means that you will be able to make changes to the itinerary/activity if you so desire. The final payment will be calculated as per the itinerary and inclusions reflected on the confirmatory e-mail sent to you.
Please expect to receive your vouchers 72 hours before your departure date (subject to full payment of your package cost).
Personal expenses such as laundry, telephone calls, room service, alcoholic beverages, mini bars etc., are not included.
In case your package needs to be canceled due to any natural calamity, weather conditions etc. Dook Travels shall strive to give you the maximum possible refund subject to the agreement made with our trade partners/vendors.
The passenger names in the booking form should be exactly as per passports. Dook Travels will not bear any liability for the name change fee, if incorrect names and ages have been added at the time of booking.
Please note that your package includes baggage as per airlines policy. Any addition in baggage will be charged separately.
Standard check-in time at the hotel is normally 2:00 pm and check-out is 11:00 am. An early check-in, or a late check-out is solely based on the discretion of the hotel.
In case the selected hotel is unavailable for booking, an alternate arrangement will be offered to the customer in another hotel of a similar category.
Certain hotels may ask for a security deposit during check-in, which is refundable at check-out subject to the hotel policy.This amount has to be deposited by the traveler.
Please note that Day at Leisure essentially implies that no sightseeing activities have been included for that day.
Kindly be on time for your activities, tours and transfers. Dook Travels will not be liable for missing any activity thus for any refund against it in such cases.
No refund either in part or in full will be made for any unused part of the services provided in the package.
The package price doesn't include special dinner or mandatory charges at times levied by the hotels especially during New Year and Christmas or any special occasions. Dook Travels shall try to communicate the same while booking the package. However Dook Travels may not have this information readily available all the time.
Our package price does not include GST and TCS. Applicable GST and TCS will be charged over and above the package price.
For queries regarding cancellations and refunds, please refer to our Cancellation Policy.
For any paid activity which is non-operational due to any unforeseen reason, we will process the refund & should reach the guest within 30 days refund requisition. Also, for any activity which is complementary and not charged to Dook Travels & guests, no refund will be processed.
Our package prices are on twin sharing accommodation basis thus published prices are applicable for minimum two persons and multiple of two thereon.
As per RBI guideline every foreign traveler has to provide us his PAN details. The Dollar component of package price will be taken out of your BTQ (Basic Travel Quota).
The tour cost does not include any Overseas Insurance Premium, but we strongly recommend buying Overseas Insurance Policy. The same after issuance is non refundable.
These terms are general terms for our tour packages.Any term mentioned in proposal shall be considered part of it and in case of discrepancy term mentioned in proposal shall prevail.
Disputes, if any, shall be subject to the exclusive jurisdiction of the courts in New Delhi.
Payment Policy
Payment schedule depends on destination, time of booking, inclusions, airline and hotel payment policy etc thus it is specific to your package bookining.
Payment schedule will be part of our proposal to you for the package.
If payment is not made as per the schedule provided in the first booking confirmation e-mail, Dook Travels reserves the right to cancel the booking after attempting to get in touch with you. Refunds would be as per the package cancellation policy.
Cancellation Policy
Once Booking received : INR 5000 (Per PAX) + actual Ticket cancellation + Hotel cancellation as per hotel policy+Visa fee if visa is applied.
60 – 45 Days prior to departure : 25 % of land cost + INR 5000 (Per PAX) + actual Ticket cancellation+Visa fee if visa is applied.
45 – 30 days prior to departure: 50% of land cost + INR 5000 (Per PAX) + actual Ticket cancellation+Visa fee if visa is applied.
30 – 10 days prior to departure: 75% of land cost + INR 5000 (Per PAX) + actual Ticket cancellation+Visa fee if visa is applied.
Within 10 days: Full.