Amazing Italy
Pkg Id

0000567

Destinations

4

Duration

12 Nights

Attractions

23

Price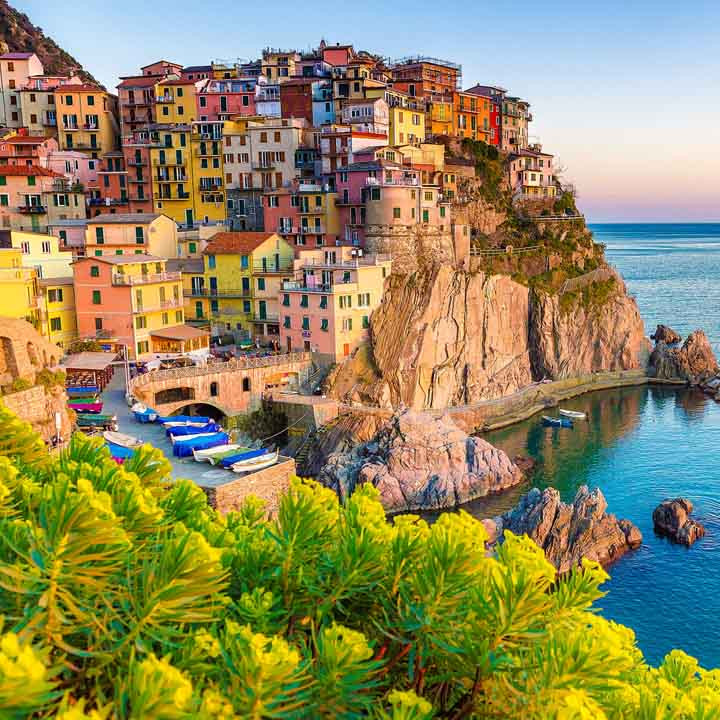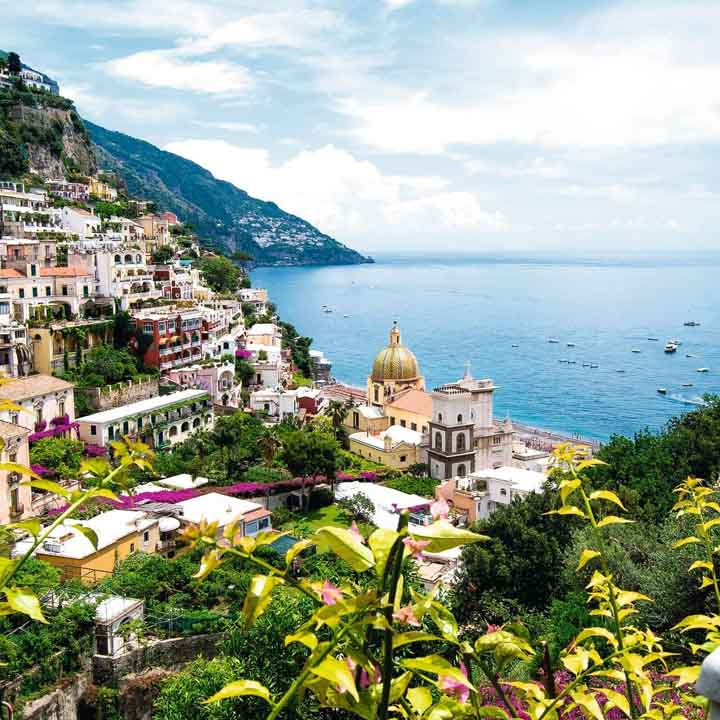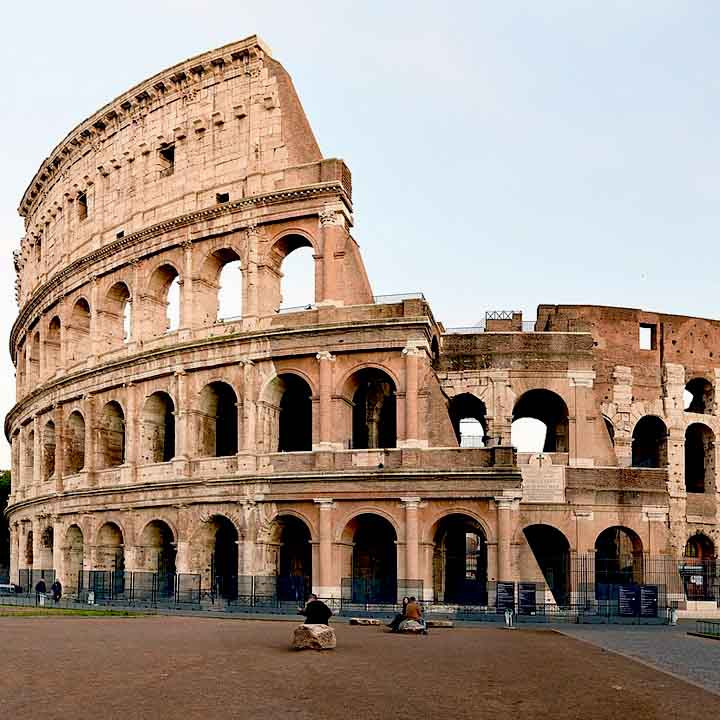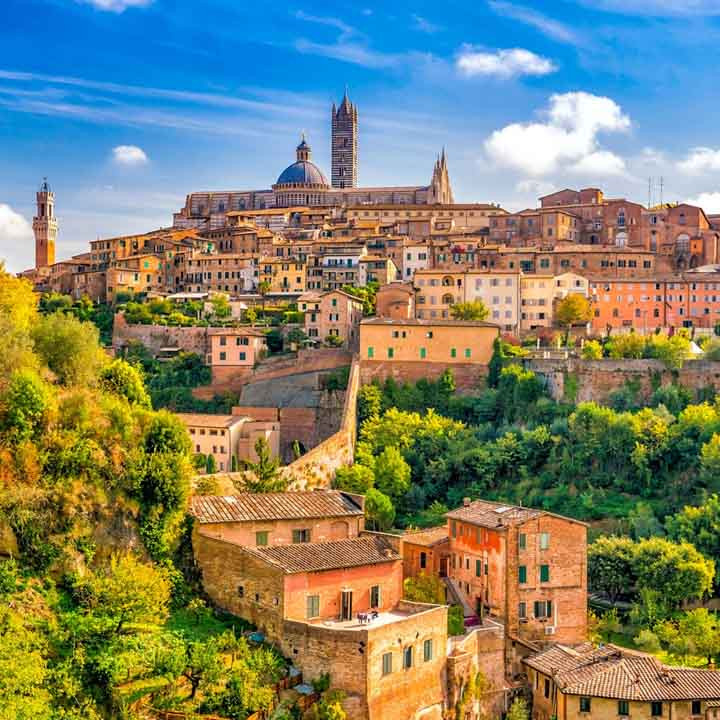 1
Rome: In the Eternal City
Your trip to Italy starts with you arriving at Rome.
You will be assisted and transferred to your hotel after which you will explore the capital city with about 3,000 years of globally influential art, architecture and culture on display.
You will visit the Roman Forum, the Colosseum, Vatican City that has St. Peter's Basilica and the Vatican Museums, which house masterpieces such as Michelangelo's Sistine Chapel Frescoes.
You can also explore the city on your own and check out the attractions such as Fountain of the Nayads, the Arch of Constantine and the Circus Maximus and Castel Sant'Angelo.
After a lovely day return to hotel for overnight stay.

2
Rome: Exploring the other worlds
Breakfast at Hotel.
As it is well known that you just can't visit Rome and Vatican on a single day. So, on the second day of the Italy Tour Package From Mumbai, you will revisit the Vatican after breakfast.
You will visit St Peter's Basilica, Sistine Chapel, Fountain of the Naiads, the Aurelian walls, Villa Borghese Park, Vatican Museum and Piazza del Popolo.
You don't have to stand in line at the Colosseum as you will be provided with all exclusive ticket included in the package.
You will be assisted by an experienced guide on your tour of the Colosseum.
After a lovely day return to hotel for overnight stay.
3
Amalfi: Enjoy the locales
Breakfast at Hotel.
The next destination on your Tour Package to Italy From Mumbai is to the beautiful beach town of Salerno near Naples.
You will arrive at Salerno by train and board a bus to Amalfi after breakfast.
You can check in to your hotel and relax before venturing out. Salerno region is famous for its long coastline, sheer cliffs, and fishing villages. You can also see Terraced vineyards and cliffside lemon groves on your way to Sorrento.
You will return back to the hotel for the night.

4
Amalfi: Bask in the sun
Breakfast at Hotel.
You can choose to visit Maiori to rejuvenate yourselves on its long sandy beaches.
There are many shops in Corso Reginna if you are in mind to purchase souvenirs from there.
You can also check out Minori along the coastal SS163 route before returning back to the hotel.
Maiori and Minori are quite close to each other and a great place to visit.
Later, return to hotel for overnight stay.

5
Amalfi: Sightseeing
On the next day after breakfast, you make your way to the island paradise of Capri.
You will get a great view of the entire island of Monte Solaro.
The island of Capri consists of various attraction including an old fort, Punto Carena Lighthouse, La Piazzetta and know about the history of Capri from the Karl Willhelm Diefenbach Museum.
The wild flora and fauna can only be explored by strolling Giardini di Augusto.
You will also see Faraglioni which is three giant spurs of rock which have become symbols of the island.
You will stay overnight at Amalfi.

6
Naples: Arrival and Transfer to Naples
On the next day of your Italy holiday Tour Package From Mumbai, you will visit Naples, a city in Italy near the Bay of Naples after breakfast.
You will get to Naples by train and check in to the hotel. Naples is a great tourist location, and you can visit the Duomo di San Gennaro, Royal Palace, and Castel Nuovo.
You will stay overnight at your hotel in Naples and prepare for the whole day of adventure waiting for you the next day.

7
Naples: Exploring history
The seventh day of the Italy Tour Package From Mumbai is dedicated to the Mount Vesuvius Day Trip.
You will leave for Mount Vesuvius by noon after breakfast, and you will climb the mountain to its summit and enjoy the scenic beauty of Naples.
You will also be surprised to know that it is this very volcano which buried the cities of Pompeii and Herculaneum in the pyroclastic flow of its eruption in AD 79.

8
Siena: Visiting the beautiful lands
The next part of the tour is driving yourselves to Florence after breakfast.
You will check in to your hotel at Siena. After a short break, you can visit the walled town of Monteriggioni in Tuscany.
This is a great example of fortifications and castle seen in Italy.
The old town is accessed via the Porta Franca gate only.
You can enjoy the view of the surrounding Chianti region from here.
You will return to Monteriggioni for an overnight stay.
9
Siena: The Leaning Tower of Pisa
By the next day, you will travel across the serene countryside of the Tuscan region which is a stretch of fertile land between your trip to Pisa after a breakfast.
On reaching there, you will visit The Leaning Tower, Piazza dei Miracoli, the Baptistery and other important monuments.
This is followed by a visit to the interior of the Cathedral.
Then you will return to Florence and explore its streets before returning to your hotel in Monteriggioni.

10
Siena: Queen of the Adriatic
Italy Tour Package From Mumbai next takes you to Venice.
You will check into your hotel and spend the day sightseeing .
The City of Venice has been a major port since the ancient times, and Venice is famous for its canals, and you will get the chance to float in the Grand Canal and see the famous monuments of Venice.
You will travel to Milan and stay there for the night.

11
Siena: Car Lover's Paradise
The Italy Tour Package From Mumbai also caters to the car lover in you.
You will drive to Maranello where you will visit the Ferrari Museum or the Casa Enzo Ferrari which was built by Enzo Ferrari himself.
Here car enthusiasts can learn more about his life and works during this museum trip.
Casa Enzo Ferrari brings you the history of Ferrari, from its modest start to its journey to become the dream car for millions.
The trip to Modena, home of Ferrari Motorsports is optional and will be at your own expense.
You will return back to Monteriggioni for the night.

12
Milan: The Fashion Capital
You will sign out of your hotel in Monteriggioni and make your way to the Fashion Hub of Europe, Milan after breakfast.
Milan is the financial and fashion capital of Italy and is known for its luxurious restaurants and shops.
Almost all major fashion houses have a store in Milan.
While you are there, don't forget to visit Santa Maria Delle Grazie convent, which houses the famous mural 'Last Supper' painted by Leonardo Da Vinci.

13
Fly Back Home
Like all the other things in life, it is time for you to move on.
After having a hearty breakfast in Milan, you will proceed to the airport from where you will board the flight which will take back home.
You will return back to your home with all the memories you have collected from the beautiful country of Italy.
From its vast Vineyards, castles, forts, architectural marvels, churches and coastal beaches.
It is sure that you will cherish these memories forever.

As per mentioned in itinerary

As per mentioned in itinerary

English speaking tour guide

As per mentioned in itinerary
Visa
Click to view Visa information
Please note that these packages are customizable, which means that you will be able to make changes to the itinerary/activity if you so desire. The final payment will be calculated as per the itinerary and inclusions reflected on the confirmatory e-mail sent to you.
Please expect to receive your vouchers 72 hours before your departure date (subject to full payment of your package cost).
Personal expenses such as laundry, telephone calls, room service, alcoholic beverages, mini bars etc., are not included.
In case your package needs to be canceled due to any natural calamity, weather conditions etc. Dook Travels shall strive to give you the maximum possible refund subject to the agreement made with our trade partners/vendors.
The passenger names in the booking form should be exactly as per passports. Dook Travels will not bear any liability for the name change fee, if incorrect names and ages have been added at the time of booking.
Please note that your package includes baggage as per airlines policy. Any addition in baggage will be charged separately.
Standard check-in time at the hotel is normally 2:00 pm and check-out is 11:00 am. An early check-in, or a late check-out is solely based on the discretion of the Hotel.
In case the selected hotel is unavailable for booking, an alternate arrangement will be offered to the customer in another hotel of a similar category.
Certain hotels may ask for a security deposit during check-in, which is refundable at check-out subject to the hotel policy. This amount has to be deposited by the traveler.
Please note that Day at Leisure essentially implies that no sightseeing activities have been included for that day.
Kindly be on time for your activities, tours and transfers. Dook Travels will not be liable for missing any activity thus for any refund against it in such cases.
No refund either in part or in full will be made for any unused part of the services provided in the package.
The package price doesn't include special dinner or mandatory charges at times levied by the hotels especially during New Year and Christmas or any special occasions. Dook Travels shall try to communicate the same while booking the package. However Dook Travels may not have this information readily available all the time.
Our package price does not include GST and TCS. Applicable GST and TCS will be charged over and above the package price.
For queries regarding cancellations and refunds, please refer to our Cancellation Policy.
For any paid activity which is non-operational due to any unforeseen reason, we will process the refund & should reach the guest within 30 days refund requisition. Also, for any activity which is complementary and not charged to Dook Travels & guests, no refund will be processed.
Our package prices are on twin sharing accommodation basis thus published prices are applicable for minimum two persons and multiple of two thereon.
As per RBI guideline every foreign traveler has to provide us his PAN details. The Dollar component of package price will be taken out of your BTQ (Basic Travel Quota).
The tour cost does not include any Overseas Insurance Premium, but we strongly recommend buying Overseas Insurance Policy. The same after issuance is non refundable.
These terms are general terms for our tour packages. Any term mentioned in proposal shall be considered part of it and in case of discrepancy term mentioned in proposal shall prevail.
Disputes, if any, shall be subject to the exclusive jurisdiction of the courts in New Delhi.
Payment Policy
Payment schedule depends on destination, time of booking, inclusions, airline and hotel payment policy etc thus it is specific to your package bookining.
Payment schedule will be part of our proposal to you for the package.
If payment is not made as per the schedule provided in the first booking confirmation e-mail, Dook Travels reserves the right to cancel the booking after attempting to get in touch with you. Refunds would be as per the package cancellation policy.
Cancellation Policy
Once Booking received : INR 5000 (Per PAX) + actual Ticket cancellation + Hotel cancellation as per hotel policy+Visa fee if visa is applied.
60 – 45 Days prior to departure : 25 % of land cost + INR 5000 (Per PAX) + actual Ticket cancellation+Visa fee if visa is applied.
45 – 30 days prior to departure: 50% of land cost + INR 5000 (Per PAX) + actual Ticket cancellation+Visa fee if visa is applied.
30 – 10 days prior to departure: 75% of land cost + INR 5000 (Per PAX) + actual Ticket cancellation+Visa fee if visa is applied.
Within 10 days: Full.