Top Siena Tour Packages
If you're ready to see the best of Italy, Siena is the perfect place to start. With its stunning medieval architecture, breathtaking views of the countryside, and incredible art and history museums, Siena is one of Italy's most iconic destinations. With Dook International's Top-Rated Siena Tour Packages, you can see all that and more! Our Siena Tour will take you on an adventure through this beautiful city where you'll learn about its history as well as some of its lesser-known aspects including how it was once home to one of Italy's most powerful families.

Things to know about Siena (Italy)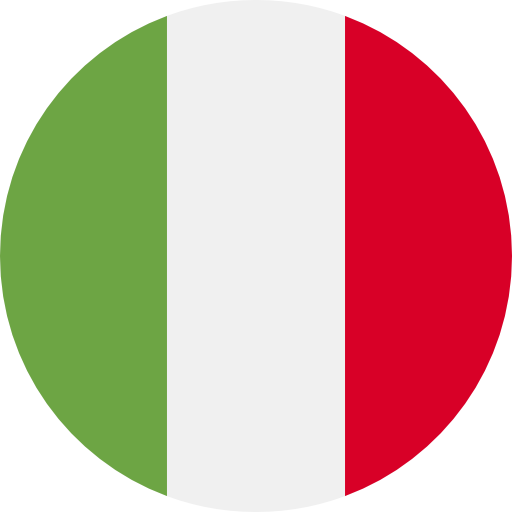 Siena is one of the most beautiful cities in the world. It is also a UNESCO World Heritage Site, due to its rich history and culture during the medieval period. You can see some amazing art, as well as visit some of the UNESCO-protected buildings with our Siena Packages!

The city is home to the Palio, an event where ten horse teams race while trying to be the first team to cross the finish line. The event itself takes place twice per year, at the beginning and end of January. In between these events, there are other races and celebrations throughout February and March. In addition to being home to the Palio, Siena also has many other festivals and events throughout the year.

If you're looking for something a little different than typical Italian vacation spots but still want to experience beautiful surroundings and history, Siena could be just what you're looking for!

Airports
Ampugnano Airport
Experiences in Siena
Siena is a city with an old-world charm and a rich history. It's known for its wine and art, and is a UNESCO-recognized site! You can visit the magnificent historical landmarks or go on a Wine Tour in Tuscany, or go shopping at one of the many open-air markets. If you're up for a challenge, take up our Siena Holiday Packages and hike up Monte Amiata, you'll be rewarded with stunning views over the surrounding countryside.

Top Attractions in Siena
This UNESCO World Heritage Site is home to hundreds of attractions including Duomo, which was built in the 12th century and is still considered as one of the most beautiful landmarks in all of Italy today. But that's just the beginning! You'll also want to check out the Palio horse race. While you could spend days exploring Siena's sites, there are other things to do in the area if you're short on time or just want to see something new on your Siena Tour.

Siena is an amazing city to visit in Tuscany. There are so many things to see and do in this beautiful city, but one of the favorite things for tourists here is to get lost in the maze of its narrow streets. You can walk for miles and never find your way out or you can relax and enjoy a planned trip by scheduling your itinerary beforehand:

Best Travel Experiences in Siena

If you're looking for travel experiences in Siena, Italy, you've come to the right place. We'll take you through all the best things this beautiful city offers. With our Siena Packages, the first thing you should do is go for shopping.

Siena has everything from high-end boutiques to local souvenir shops, and there's something for everyone. You can even find some local art if you want something unique for your home or office wall. If you want to eat your way through Italy's most famous city, then Siena is the place for you. You can try traditional foods such as pasticciotti or pappardelle with porcini mushrooms, or splurge on a fancy dinner at one of the many fine dining restaurants in town.

If you're more interested in culture than food, take a stroll down Via Delle Terme Antiche and enjoy the sights and sounds of this historic area. With our Siena Holiday Packages you will get to visit Palazzo Pubblico (which houses some amazing frescoes), then continue down Via Delle Terme Antiche until it ends at Piazza San Giovanni all'Ospedale!

Top Things to Do in Siena

Siena is one of the most delightful cities in Italy, and it's easy to see why. The city has so much to offer, from its stunning architecture to its vibrant street life. Here are some of our favorite things to do in Siena:

Take up our Siena Tour Packages and visit the city's many museums, which include the Palazzo Pubblico and Palazzo Piccolomini. Walk around Piazzale Michelangelo for a view of the city center. Stop by an open-air market for fresh produce and meats. Browse through local boutiques and enjoy some gelato at Gelateria Sant'Andrea or La Palma. Take a tour of San Gimignano, an ancient town that's full of history and beauty. Visit the Duomo, which is a cathedral that was built in the 12th century and has some amazing artwork inside. Shop at La Feltrinelli Bookstore. Take a walk tour through the city's narrow medieval streets. The cobblestone walkways are lined with tiny shops and restaurants that serve up fresh pasta and traditional dishes for lunch or dinner!

What to Eat in Siena?

If you're looking to eat something traditional in your Siena Tour and don't know where to begin, we've got a few recommendations. For starters, be sure to try the local cuisine. This is especially true if you're looking for something simple and delicious. Try some of the famous Cicchetti (Italian tapas) at one of the many bars or restaurants around town. You'll find them on almost every corner of the main piazza!

For lunch, try some cheese and bread from a local bakery or deli. Or, join a food tour with Siena Holiday Packages and enjoy some charcuterie from one of the many shops along via dei Servi.

If you're looking for something more filling, there are plenty of restaurants in Siena that serve traditional Italian fares like pasta or pizza. If you prefer meat-based dishes, there are also plenty of restaurants that offer chicken parmigiana or sausage sandwiches, just ask for "alla salsiccia" when ordering.

What to Buy in Siena?

As you're probably aware, Siena is a beautiful town with full of history and art. If you're looking for souvenirs to take back home with you, we've got some suggestions for what to buy! First of all, if you're interested in Italian culture and history, we recommend buying a piece of handmade Italian pottery. If you want something a little more thoughtful and personalized, we recommend buying an Italian painting by a local artist. Other prominent options that travelers can consider buying on their Siena Tour are Tuscan oil, cheese, pastries, and wine.

To buy the goodies you need to visit the famous shopping street of Siena like Via Banchi di Sopra and Via di Città. When in Siena, take up the Sienese shopping style- small-scale and low-key! If you are into antiques, you can visit the antique market hosted by Piazza del Mercato every third Sunday.

Best Travelling Tips for Travellers in Siena

Here are some tips to help you get started with your Siena Tour:

• Plan your trip in advance. Book your flights and hotels before you leave home, so you don't have to worry about missing connections. With our Siena Packages, you will be taken care of in this aspect.
• Pack light! You can always buy souvenirs on the ground, but packing too much will slow you down and make it harder for you to get around.
• Bring water, it's free at all public drinking fountains!
• Stay safe by sticking to well-lit areas during the day and avoid dark alleys at night. If possible, take a taxi instead of walking alone through unfamiliar areas.

Travel with Dook International and make your next vacation a breeze. We want to help you explore the world, so we've got a line of travel services that will make sure you can get there in style. If you want to travel with Dook International, you can expect the following with our Siena Tour Packages: We don't just let you travel, we make sure it's a good time. We'll pick you up at the airport and get you to your destination in style. Your flight will be booked with us so that you don't have to worry about tickets or anything else.
Explore More: Attractions in Italy

Book Package: Italy Tour Package