Top Naples Tour Packages
Naples is a place to experience the past, present, and future all at once. It's easy to see why this place is popular with tourists from all over the world. But there's more to Naples than just its famous attractions, there's a fascinating history that you can explore on your own. If you're travelling with Dook International, we'll take care of all the details so that your trip goes off without a hitch. Moreover, if you're looking for a more immersive experience than just taking in sights and sounds from afar, consider booking Dook Travels' Naples Tour Packages! We offer top-quality experiences that are sure to impress even the most demanding traveler. We've got everything you need for an unforgettable vacation: private guides who know the city intimately, convenient pick-up locations throughout the area, and lots of extras that make your trip extra special.

Things to know about Naples (Italy)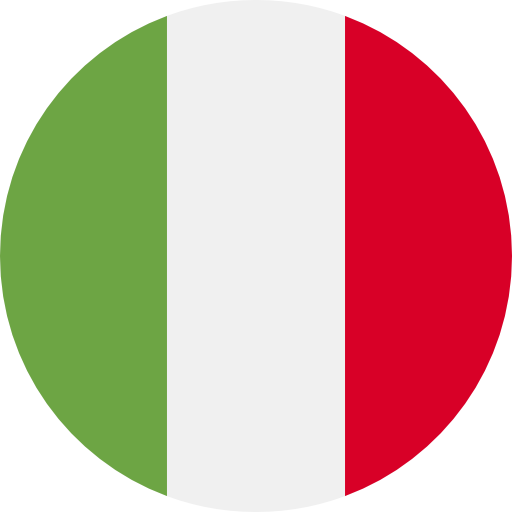 Naples is in Italy, the birthplace of pizza and the dwelling of the world's most beautiful beaches. It's a city that's steeped in history but has always been willing to embrace change. It's a place where you can see ancient ruins and modern architecture side by side. You can see where the Romans lived and marvel at how their culture has influenced ours. And it's a city that will never forget its roots: You'll find evidence of Greek culture here in its temples and amphitheater and even in its street names!

It doesn't stop there. Naples is also home to some of Italy's best food. There are hundreds of restaurants all over the city, each specializing in something different but they're all delicious. Whether you want to eat a pizza topped with octopus or try an authentic Neapolitan dish like pasta covered in tomato sauce, our Naples Packages has got you covered.

Airports
Grazzanise, Naples International Airport
Experiences in Naples
Naples is a city of culture and beauty, with a rich history and a thriving modern life. It's an easy day trip from Rome; you can spend the day seeing the highlights of this beautiful city, or you can visit Naples for a week or two, exploring its ancient ruins and enjoying its lively nightlife. So if you're looking for a vacation that's less crowded and more intimate than usual, get ready for your Naples Tour! You'll find yourself surrounded by yore and lineage not just in the architecture and public spaces but in the people themselves.

Top Attractions in Naples
Naples is a dazzling, delightful city and it's a place you'll want to visit again and again because there are so many things to do. You can't go wrong with exploring many beautiful neighborhoods as well. If you're looking for something more active, there are plenty of opportunities to hike or bike all around the town. One of the best ways to get along Naples is by foot, you can walk everywhere! But if you'd like a little extra help getting around town, take up one of our Naples Holiday Packages. We will give you a memorable and hassle-free ride from archaic relics to awesome landmarks with no worries about anything at all!

Naples has a lot to offer. From the historic centre, which is home to many of the city's oldest and most important buildings, to the picturesque piazzas and parks that line its streets, there are plenty of things to see and do in Naples. It's time to plan your Naples itinerary!

Best Travel Experiences in Naples

The city is steeped in narrative thanks to its rich past and vibrant present. It has been called the "most beautiful city in Italy," and it certainly lives up to the title. Monuments, sanctuaries, and ancient buildings make some of the most amazing views that you will get to behold on your Naples Tour! You can see the Royal Palace of Naples from any angle and that's just one example of what Naples has to offer.

If you're looking for something more than just sightseeing, though, there are plenty of other activities available as well. The city is full of museums and art galleries that will keep you busy for days on end or perhaps you'd prefer something a little more active? Naples has a delightfully active nightlife!

Top Things to Do in Naples

There are so many aspects that you'll never run out of things to do! Here are just a few:

• Go on an ancient excursion to two of Italy's famous UNESCO World Heritage Sites- Herculaneum and Pompeii. Uncover the history that still breathes in the air in between those relics!
• For some sweaty recreation, go mountain climbing on Mount Vesuvius! It is an active volcano which recorded its last eruption in 1944. All that hard work will be worth it once you take a glimpse of the mesmerizing Bay of Naples, Amalfi Coast and Apennine mountains from the top.
• As astonishing as Naples is above ground, it is the same underground! Explore the hidden side of Naples- Napoli Sotterranea, which was given shape 2400 years ago.
• Have fun riding the Funicular Ride! It is the world's longest railway line.
• Do not miss the golden opportunity to behold the artwork of Michelangelo Merisi o Amerighi da Caravaggio, the great Italian artist. The finest three that you can have a look at with our Naples Holiday Packages are: The Seven Acts of Mercy at Pio Monte Della Misericordia Church, The Flagellation of Christ at Capodimonte National Museum and
The Martyrdom of St. Ursula at Gallery of Palazzo Zevallos Stigliano.
• Go on an adventurous boat trip to Amalfi And Capri islands or on a Vineyard Tour to taste the finest Italian wine.
• If you are on a family vacation, take your kids to the Zoo di Napoli and get a chance to interact with the Italian wildlife.

Best Places to Eat and Drink in Naples

Naples is an endlessly fascinating city, and it's full of great places to eat and drink. Here are some of our favourites: Palazzo Petrucci, Sorbillo, Friggitoria Vomero, Transatlantico, Il Ristorantino dell'Avvocato, Pintauro, Ciro a Mergellina, Gran Caffè Gambrinus, Gay Odin, and Umberto.

Food to Try on Your Naples Tour: Fried Pizza, Neapolitan Pizza, Sfogliatelle, Pasta Alla Genovese, Struffoli, Friarelli, Buffalo Mozzarella, Mozzarella En Carrozza, Taralli, Neapolitan Coffee, Cuoppo and Spaghetti Alle Vongole.

What to Buy in Naples?

If you're looking for the perfect souvenir to proudly display on your desk or give as a gift, look no further than Naples. The city is full of unique and beautiful things to buy, from historic symbols to hand-carved wooden sculptures! Visit the following landmarks with our Naples Holiday Packages to buy the best of Naples goodies: Via Chiaia, Via Toledo, Via Scarlatti, Corso Umberto I and Via Epomeo

Things to Buy: Ceramics, Chocolate and Other Sweets, Pasta and Chili Pepper, Neapolitan Coffee Maker, Lucky Horns, Nativity Scenes, Coral and Cameos, Unique Musical Instruments, Wine, Liqueurs, and Spirits.

Top Reasons to Visit Naples

Naples is a city with a rich history and a vibrant cultural scene. It's one of the most popular tourist destinations in Italy, attracting visitors from all over the world to its beautiful nearby beaches and historic sites. Here are just some of the reasons to visit Naples:

• The city was home to some of the first Western settlers in Italy, who helped shape the Italian culture we know today.
• Naples has an award-winning food scene, with some of the best restaurants in Italy.
• Naples is located on what's known as "The Bay of Naples," which makes for great views from many spots along the coast.
• There are hundreds of historical sites telling stories of its fascinating past that you will get to see with our Naples Tour Packages.

Best Travelling Tips for Travellers

Coming to Naples? We've got some tips for you.

• First, make sure you know what time it is in Naples. It's not the same as it is in Rome or Milan! It's 3 hours ahead of EST and 2 hours ahead of GMT.
• Second, there are two seasons: summer and winter. You'll be able to see the city change from one season to the next on your Naples Tour!
• Third, don't forget your sunglasses! It gets very bright here in the summer, and no one likes to squint while they're enjoying their vacation.

If you're looking for a way to spend a few days in this Italian land this summer, Dook International has got you covered. Explore our wide variety of Naples Packages and activities, from exploring the city's markets and art galleries to enjoying its famous food, wine and history.
Explore More: Attractions in Italy

Book Package: Italy Tour Package