Top Marseille Tour Packages
Marseille, the land of grandeur and once the kingdom of many royals, is rising up as one of the best tourist destinations in France. It was once considered as less glamorous than some other cities in France such as St. Tropez but it has quickly blossomed into a hot destination where you can go if you want to catch some sun in comfort. It has undergone modernisation with the help of some of the most famous architects in the world and it is now one of the coolest cities in Europe. Dook International offers several Marseille Tour Packages so you can visit the fantastic city with ease!

Things to know about Marseille (France)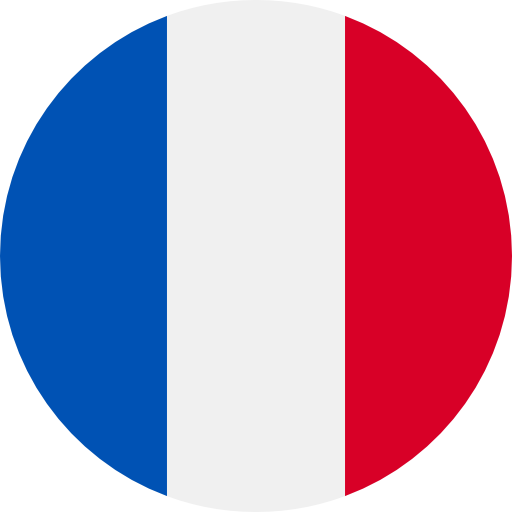 Marseille is not only France's oldest cities, but it also serves as the European Capital of Culture in 2013, which lead to its substantial rise in popularity. It has a history and pedigree dating all the way back to Ancient Greece, giving it a strong undercurrent of historical importance. Our Marseille Holiday Packages are here to guide you along your journey of this ancient city! While it has old origins, it is an incredible modern cosmopolitan so you can be sure to have a luxurious stay while on your Marseille Tour.

Airports
Aix-Les Milles, Marseille Provence Airport
Climate Types
Mediterranean
Experiences in Marseille
The swanky city of Marseille has loads to offer, and it is one of those cities that you have to experience for yourself to understand it. No words can do it justice, with all its beautiful views and fun attractions. It has everything that anybody could want- from rocky fjords to a cutting-edge music scene, Marseille does it all! If you want to get the most out of your visit, prebook one of Dook International's Marseille Packages ahead of your trip and pay for it after to save yourself the trouble!

Top Attractions in Marseille
The bustling Vieux Port (old port), filled mast to mast with yachts and pleasure craft, is the beating heart of Marseille. The historic Le Panier neighbourhood, which is the oldest part of the city, lies just uphill. The République neighbourhood, with its chic shops and Haussmannian structures, and the Joliette neighbourhood, home to Marseille's iconic Cathédrale de Marseille Notre Dame de la Major, are both worthwhile explorations as well. If you want to make sure that you don't miss out any of these attractions, make use of our Marseille Tour Packages!

You will find that your itinerary will be completely packed when you are planning your Marseille Tour, as there is so much that one can do here. Our Marseille Holiday Packages will make planning your trip an absolute breeze, this way you can see the city without any stress at all!

Best Travel Experiences in Marseille

If you want to have the best travel experience in Marseille, make sure to book one of our Marseille Tour Packages to get the most out of your trip! Your journey will definitely take you to the vibrant Vieux Port, the port around which the city was built. At the bustling Vieux Port, the birthplace of Marseille, ships have berthed for millennia. Despite the 1840s relocation of the main commercial docks to the Joliette region, fishing boats, pleasure yachts, and tourist boats continue to thrive at the old harbour. The sides of the harbour that are protected by the forts St. Jean and St. Nicolas, are lined with taverns, brasseries, and cafes. More may be found at Place Thiars and Cours Honoré d'Estienne d'Orves, where the action lasts until late.

Top Things to Do in Marseille

A great stop on your Marseille Tour would be the Basilique Notre Dame de la Garde. The most popular landmark in Marseille is this lavish Romano-Byzantine church from the 19th century, which is located at La Garde (154m), the city's highest point. The basilica was constructed on the ruins of a 16th-century fort that was itself an expansion of a 13th-century chapel. It is decorated with coloured marble, exquisite mosaics in the Byzantine style, and murals showing ships travelling under La Bonne Mère's protection. A 12.0-meter-high pedestal with a 9.7-meter-tall statue of the Mother is supported by the campanile, and the summit offers 360-degree views of the city.

Best Places to Eat & Drink in Marseille

When you book one of our Marseille Holiday Packages, you will certainly want to grab a bite to eat after spending the day looking at all the sights. Luckily for you, Marseille has plenty of great restaurants and cafés. You can go to Le Café des Épices, where one of Marseille's best chefs, Arnaud de Grammont, weaves a wonderful culinary tale with local produce and interesting flavours. In good weather, the outside terrace between enormous potted olive trees is excellent. The presentation is flawless, the atmosphere is whimsical.

Best Shopping Places in Marseille

Shopaholics who have opted for our Marseille Packages, it is time to rejoice as there are some great shopping spots in the city. You can head to Maison de la Boule where you can pick up a handmade boule with its own matching carry bag, as well as other souvenirs of France's most iconic game. You can also find an indoor court to play the game as well as a small museum explaining the history of the sport. The factory, La Boule Bleue, on Montée de St-Menet, where the boules are created, is not open to the public, but a small factory shop is.

Why Travel to Marseille?

Marseille is a city that you have to visit at least once in your lifetime. Here, you will find a unique blend of African and French culture, and it's a city that really knows how to party and have fun. The city of Marseille is developing. Many of its old, abandoned, and unloved locations are being reclaimed, just like they are in many other cities that are undergoing extensive restoration. Every weekend there will be a different cultural event where you will be sure to have a good time. Dook International has a number of Marseille Tour Packages, so that you have several options to choose from! Prebook whichever of the Marseille Packages is right for you this holiday season!

Travel Tips for Travelers

Even if Marseille is a fun-loving city, it has a few customs and traditions that must be followed. Furthermore, you have to remember to dress appropriately for the weather as well. Local etiquette deems that bikinis and other swimwear has to be limited to the beaches only, and when you are walking around the city, you can dress as you like. It is recommended that you opt for loose-fitting, flowy clothes as it can get a bit hot. Try not to wear flip-flops as they are not suited for the dusty and uneven pavements. If you want to see the "black sheep" of France, book one of our Marseille Holiday Packages as soon as you can!
Explore More: Attractions in France

Book Package: France Tour Package