Top Tokyo Tour Packages
Tokyo, the capital of Japan is a huge city. It also happens to be one of the largest metropolitan areas in the world. If you've ever wanted to visit an interesting place, then this city should definitely be on your list! Dook Travels' has an extensive range of Tokyo Tour Packages with the best prices. All our amenities are modern and installed with cutting-edge technologies. Whether you want to experience the City of Lights from a historical perspective or just want to get your bearings on your first visit, our selection of tours will help you see the best of this dynamic city.
Things to know about Tokyo (Japan)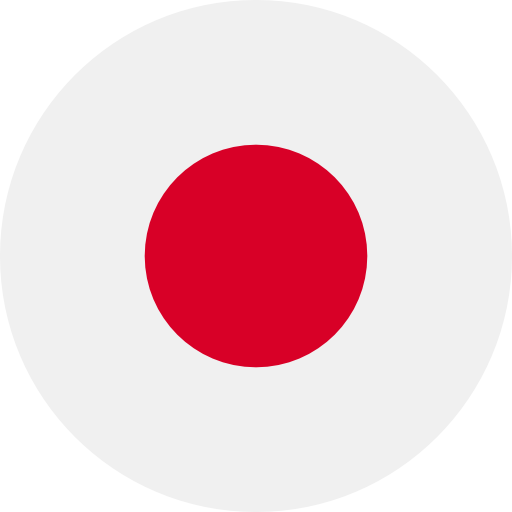 Tokyo is a city of contrasts. It's a city of the future, but also one of the past. It's a city that embraces technology, but it also has its roots in tradition and history. The people are friendly, but they're also reserved. They're very diverse in their culture, with many different religions and ethnicities living together in harmony. It's full of young people who are working to create a better world for themselves and their families, and it's also full of old people who are living in the past and trying to hold on as long as they can. It is a city of dreams and surprises. Explore the city's vibrant neighborhoods, where you'll find shops selling everything from traditional crafts to designer clothes.
If you're looking to explore, Tokyo has some famous night markets in Harajuku and Ginza, which are full of restaurants, food stalls and artists selling their work. The food in Tokyo is absolutely delicious, but it can be expensive! When it comes to shopping, Tokyo has something for everyone! You can shop at high-end boutiques or go bargain hunting at one of the many discount stores in Shinjuku. For those who want to get a unique souvenir or gift for friends back home, there is the 'famous' Sogo which has over 300 stores across Japan!
Airports
Chofu Airport, Tokyo International Airport
Experiences in Tokyo
There are so many activities to get indulged to in Tokyo! From walking down the street to see a street performance to shopping in the Ginza district in the evening and seeing some of the world's best restaurants, to exploring cat cafes. Yes! there are those, you'll never run out of things to see and do. There are tons of shopping malls in Tokyo, but if you're looking for something more unique then head to Shibuya Crossing, it's like Times Square meets Las Vegas!
Top Attractions in Tokyo
Tokyo is a sprawling metropolis known for its hot, humid climate and its many distinctive neighborhoods, each with its own diverse characters. Its culture and cuisine are as varied as its people. Tokyo is home to some of the world's most famous landmarks. It's no surprise that Tokyo has become one of the most popular destinations for travelers from around the globe! Whether you're looking for some time away from the hustle and bustle of your everyday life or you're curious about what it's like to live in this amazing city, with our Tokyo Tour Packages, we can help you get a better grasp on Tokyo's culture and make your trip even better beyond your expectation!
Tokyo is one of the most exciting cities in the world. It's also one of the busiest, with a population that exceeds 37 million people. The city has many attractions to explore, including museums, historical sites and skyscrapers. If you're thinking about travelling there for a vacation or even just visiting for work, here are some aspects worth knowing before making plans and with our Tokyo Tour, it will be a majestic one!

Go to the Tsukiji fish market. You must have heard a rumor that the market is permanently closed! The truth is its inner market has been shifted to Toyosu. So, you can still witness the grand tuna auction at Toyosu. Make sure you win a lottery to witness it from the observation deck! Tsukiji Market is Japan's most famous and largest fish market and represents Japan's culinary history. It dates back to the Edo period, Nihonbashi. The best time to visit the market is after 9 am. Wandering around the market is fine, but make sure you don't miss out enjoying some traditional dishes in one of its local stalls. Some of the best-rated ones are Sushizanmai for sushi, Kitsuneya for Horumon-ni, Yonemoto Coffee for its age-old coffee and Marutoyo for Onigiri.

Visit the wholesale market Tsukiji Uogashi, go on a Tsukiji Food and Drink tour, and explore the Namiyoke Shrine and Tsukiji Honganji Temple. Last but not least, learn to make your own sushi under the guidance of a professional sushi chef! Sushi Dai and Daiwa Sushi are two of the best sushi restaurants in Tokyo. Both serve quality fish, but if you want to enjoy it in an upscale atmosphere with a great view, head over to Kappo Henkaku in Tsukiji Fish Market and grab some octopus.

With our Tokyo Packages, you will get to explore some of the top attractions in Tokyo. One such is the Yamashita Park. The 700m waterfront park was created in 1930. The park itself holds a lot of sites to behold like the rose garden, the grass field, the 'Little Girl With Red Shoes On' statue, the 'Kamome no Suihei-san' song monument and the water stairs.

Check out Akihabara, the electronics district! Akihabara is a must-to-see for any visitor to Tokyo. The area boasts many shops selling electronics and other gadgets, as well as maid cafes and cosplay stores. One of the most popular attractions here is the Electric Town shopping centre, it's basically an entire mall dedicated to electronics!

Visit the Shibuya Crossing, which has the highest number of pedestrians crossing at an intersection. This is the reason that has made it to the list of Tokyo's popular tourist attractions. It's also a major meeting place and shopping area for Tokyoites. There are many shops and restaurants nearby as well as other sightseeing activities like visiting Meiji Shrine or going on a tour around Ginza, a popular shopping district.

Meiji Shrine is a Shinto shrine that was built in honour of Emperor Meiji and Empress Shoken. It's located in Harajuku, a neighborhood known for its fashion, street art and cafes. You can visit the shrine on any day but most people go to see it during cherry blossom season which is around April/May each year when you can catch beautiful pink trees everywhere you look!

Harajuku is the place to go for all things retro, with colourful street art and young fashion. It's also home to quirky cosplay shops and vintage clothing stores on Takeshita Street. The traditional boutiques on Leafy Omotesando Avenue are also a must-to-visit vicinity. Small bars line the surrounding lanes, while dessert shops and carts specialize in sweet crêpes, doughnuts and bubble tea.

Ginza is one of the most outstanding shopping areas in Japan and it's also home to some of the world's best department stores. There are plenty of designer shops and high-end boutiques here, as well as many department stores such as Mitsukoshi, Takashimaya and Isetan. If you've ever dreamed of shopping in an exclusive boutique where all your favourite brands are sold, now is the time to make that dream a reality! Plus, if you're looking for something specific, chances are good that it'll be available here. Also, it is home to some of the best nightclubs and upscale restaurants.

Explore Senso-Ji with our Tokyo Tour Packages! Opened in 645 AD, it is Tokyo's oldest temple. One of the most notable attractions is the Kaminarimon. It is a large red lantern that you will see at the temple's entrance. Adorned with Japanese Buddhist architectural style, the temple is one of the most colourful relics you can witness in the city! See the National Diet Building. The National Diet Building is the home of the Japanese parliament. It's a neoclassical building, located in Chiyoda and built-in 1936. The museum on site contains exhibits about the history of Japan, including information about all sorts of things. The architecture itself is worth watching!

Take a trip to the Rainbow Bridge with our Tokyo Holiday Packages! A photogenic site in Minato connecting Tokyo to the man-made island of Odaiba. Visit during the night to witness its amazing illumination show!

Next on your Tokyo Tour, visit the Mori Tower in Roppongi Hills to get an extensive view of Tokyo. The Mori Tower is one of the tallest buildings in Tokyo, and it has an observation deck on the 52nd floor. If you want to get a view of Tokyo from above, this is a great place! You can see Mount Fuji from here and if you're lucky enough to catch the sunset or sunrise on your trip there, you'll see some beautiful light effects as the tower lights up! It is also a favourite spot for night outs.

See if Hachiko, the famous dog statue, waiting for his master in Shibuya, is still there! If you're a dog lover, Hachiko is a must-to-see. He was a Shiba Inu who waited for his owner at the Shibuya Station in Tokyo every day until he died at the age of 17 years old. The statue is located near to where the station used to be and it has become one of Tokyo's most famous landmarks over time.

Hakuhinkan is the largest toy store in Tokyo. If you are planning for a Tokyo Tour with your kids, add it to your itinerary! In case, you have time to kill, apart from the sightseeing with our Tokyo Packages, explore the bustling city's following attractions -

Shinjuku Gyoen National Garden is a beautiful place to visit, especially on a rainy day. It's free to enter the park, which includes many interesting things to see and do, as well as restaurants and cafes where you can eat or drink. The garden has 1500 different types of flowers and plants that are native to Japan such as azaleas, camellias, miniature irises (miniature iris), lilies of the valley (liliums) and many more! There are also several ponds throughout this garden that you can walk around. There are almost 20,000 trees in the garden itself!

If you're looking for a museum that will make you feel like you've been transported to another time and place, Ghibli Museum Tokyo is the place to go. The museum is located in Mitaka, a city in Tokyo's northern suburbs. It was founded by Hayao Miyazaki, who grew up nearby and wanted to share his love of animation with the world. The museum has six floors of exhibits, on each floor there's a different theme that connects to one of Miyazaki's movies, including Spirited Away and Princess Mononoke. The visitors can even take a tour around Miyazaki's house and see where he created some of his most famous works or how he worked on some of his more recent films like The Tale Of The Princess Kaguya.

We believe that travel is an adventure and we want you to be able to experience it in all its wonder. With Dook International's Tokyo Tour Packages, you will get to explore the city like a native! Although Tokyo is a safe place to visit, we make sure your comfort and safety are never compromised from our end. Our Tokyo Holiday Packages are customized you can change it as per your preferences! Also, we are glad to inform you that we have crossed the milestone of attending to five lakh tourists through our packages to over 500 destinations around the world!
Explore More: Attractions in Japan

Book Package: Japan Tour Package