Top Tivat Tour Packages
Tivat is a coastal town in the south of Montenegro, located in the Bay of Kotor. This bright, sunny and pleasant town is known for its lovely climate and small-town charm. It's definitely a nice place to visit in Montenegro, and attracts tourists from all the demographics. It is also the youngest town in the Bay of Kotor. While it used to be a naval base, it is now known as one of the most luxurious touring destinations in Montenegro. Dook International offers a variety of Tivat Tour Packages that you can prebook before your vacation and you can pay for it after your trip, giving you a smooth vacation this holiday season!

Things to know about Tivat (Montenegro)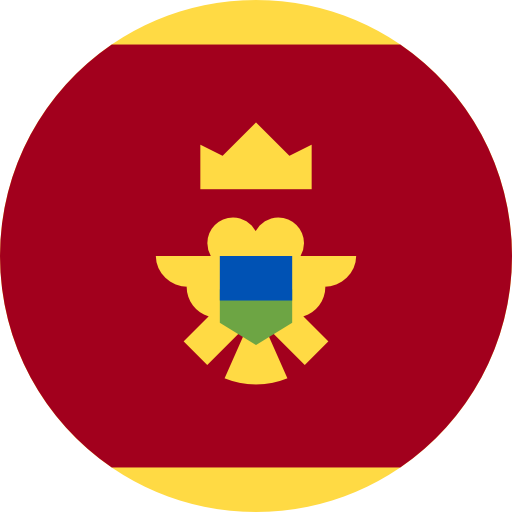 It used to be a modest town, known mostly for being a military base, but it got transformed over the years into a superb town that rivals the likes of Monaco. Even though it is still luxurious, it also has several traces of history. It also has a good balance of nature as well, with plenty of picturesque landscapes and waves, including outdoor activities for those who are interested. Get the whole range of experiences Tivat has to offer by using one of our Tivat Packages!

Best time to visit
Apr-Jul
Climate Types
Hot-Summer Mediterranean
Experiences in Tivat
You will want to return frequently to the sunniest town in the Boka Bay. In addition to seeing their opulent waterfront marinas and hotels, Tivat is a spot where you may find calmness on one of their secret beaches and get away from the hustle and bustle of contemporary life. The authenticity of our traditional Mediterranean cuisine has also been retained, even though their best restaurants offer specialties from all over the world. Tivat is an absolute must-to-visit for all kinds of people and there is something for everyone, definitely check it out using one of Dook's Tivat Tour Packages this holiday season.

Top Attractions in Tivat
Although much of Tivat is modern and glitzy, there are still historical remnants to be found, including the Renaissance Summer House Buca in the city's centre, Ostrvo Cvijeca's sacred monuments, Gornja Lastva, the city's original core, the magnificent Plavi Horizonti beach and the island of Sv. Nikola. Through special competitions like the Bocarska Olympiad and Summer Fests, the spirit of bygone eras is still alive. Witness every single one of these attractions on your Tivat Tour using one of our Tivat Tour Packages.

Visitors to Tivat may question if they are in Monaco or Montenegro given the bobbing mega yachts, the upscale promenade and the rows of opulent apartment buildings. The hitherto unimpressive beachside town of Tivat has experienced a significant transformation thanks to the multimillion-dollar conversion of its former naval base into a world-class marina. Despite having little resemblance to any other place in the nation, Tivat is now drawing sizable crowds. Planning your Tivat Tour may feel a bit scary, but not to worry, Dook's Tivat Tour Packages have you covered!

Best Travel Experiences in Tivat

The beaches in Tivat are crucial to your travel experience there. There are a number of interesting beaches that you can visit during your time. Verige Beach is located on the narrowest point of the Bay of Boka Kotorska, with a stunning view of the "Lady of the Rocks" island and the ancient town of Perast. Verige Beach is cooler than other beaches because of its very clean waters and numerous free-flowing natural freshwater streams. For frequent visitors like fisherman and divers, the area's natural stones and pure, green-blue seas are excellent.

Belane Beach is a Tivat local beach with smaller stones and a sea of grass that covers the deeper areas of the water. The beach is situated near Tivat's historic Kalimanj neighbourhood, making it convenient for those who want to be close to the city. Relax on these beaches by using our Tivat Holiday Packages that ensure you have a stress-free holiday!

Top Things to Do in Tivat

Porto Montenegro, an example of one of Tivat's most stunning locations, is unquestionably one of the best tourism investments on the Montenegrin coast since past 25 years. One of the most prominent marinas on the Adriatic Sea, Porto Montenegro offers luxury wrapped in stunning Mediterranean design. Today, Porto Montenegro is a popular tourist destination for all visitors, not only the wealthy ones. You'll be surprised by the reasonable costs in this opulent complex. You can savour the rationally priced cuisine and drinks while taking in views of the most opulent yachts. Take in the grand views of the Port when you use one of Dook International's Tivat Packages!

While staying in Tivat, you will see the complex known as the Summer cottage house Buca. This complex, which can be found in the heart of Tivat, combines late Gothic elements with Renaissance harmony to create a harmonic whole. The Summer Cottage House Buca is revitalised to meet the current needs of the town of Tivat's culture. As a result, the residential building has been transformed into a gallery space and the garden has been transformed into a summer stage where interesting literary nights, painting exhibitions and various other cultural events are held throughout the tourist season. The architecture enthusiasts would love this attraction without a doubt, make sure you prebook one of our Tivat Tour Packages if you don't want to miss it.

What to Eat in Tivat?

The flavour and aroma of the sea are best preserved when local seafood is served. This is the foundation of Boka Kotorska's diet, where Tivat is located. Meat delicacies are necessary on the Bokelj table in addition to fish, shellfish, crustaceans and other seafood that are used to prepare risotto or come from a boat with an appealing taste and perfume. All the tourists should try the amazing home-made dishes, which include meat soups, corned beef with tomato salsa and cooked potatoes, egg yolks, chard, scrambled eggs, beans, zucchini, and numerous salads of home-cooked and raw vegetables topped with olive oil and minced garlic. Try all these delicacies by utilising one of our Tivat Packages and visiting the beautiful destination!

What to Buy in Tivat?

On the Montenegrin coast, Tivat is perhaps the best city for those who can't get enough of shopping and fashion! Shopping is simple because the majority of stores are found in the city's downtown or in the Porto Montenegro and Lutica Bay neighbourhoods. There are numerous stores, markets, local shops and brands in Tivat. Dior, Elisabetta Franchi, Heidi Klein, Hugo Boss, Max Mara and many more well-known global fashion brands are known in Porto Montenegro. In Lutica Bay, you can find distinctive designer items from Ivana Ma London, Mood by 7 Hills and other brands. Shop to your heart's content on your vacation by prebooking one of our Tivat Holiday Packages!

Why Travel to Tivat

Tivat gives you both a luxurious and down to earth experience. The grandeur of the town will blow you away but there is also deeply rooted culture and history present here. Experience true Montenegrin culture at Tivat. There is a lot to explore and plenty to see. Book one of our Tivat Packages now to get the most out of your trip there.

Best Travel Tips for Travelers

Planning can be challenging given the abundance of accommodation, food and recreational alternatives, which is to be expected. Save time and stress by booking Dook International Tivat Tour Package, we'll take care of everything for you.
Explore More: Attractions in Montenegro

Book Package: Montenegro Tour Package