Top Taupo Tour Packages
Are you looking for a little adventure and excitement? Then look for nowhere else than Taupo, the small town in New Zealand, which offers some incredible natural beauty and wildlife. The rainforests are lush and tropical, and there are even some natural beauties that are just waiting to be explored! Dook International is the perfect travel guide you can go with. They have managed to bring together some of the best tours in the world, including one that offers a tour of Taupo. This Taupo Tour will take you to all kinds of places where you can get up close and personal with nature. You'll also get to see some of the most beautiful landscapes on earth and maybe get an up-close look at some native wildlife!

Things to know about Taupo (New Zealand)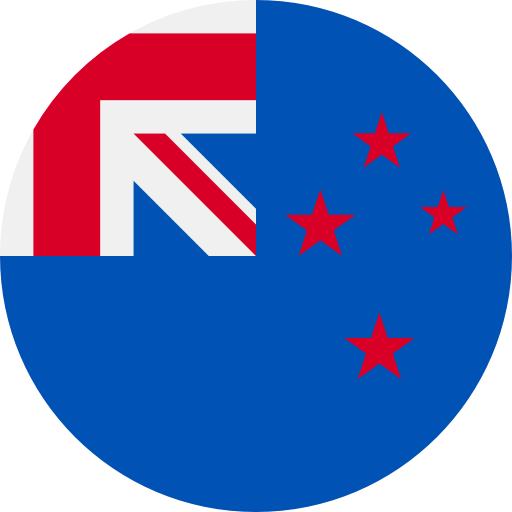 Taupo is an ideal place to relax, enjoy the outdoors, and take in the beauty of New Zealand's South Island. If you're looking for a quiet getaway, Taupo can be just what you're looking for. It's also addressed as "The City of Lakes," by many because of its several natural lakes that are surrounded by lush forests and mountains. The best part about staying in Taupo is plenty of activities are available at any time of day or night! You can go hiking, canoeing, bird watching, or even enjoy a relaxing massage! Whether you're interested in skiing, hiking, or just soaking up the sun on a comforting beach holiday, Taupo has got you covered. With our Taupo Packages, you won't have to worry about how much it will cost to get from one place to another, we'll handle all that for you!

Best time to visit
Apr-Jul, Dec
Experiences in Taupo
Taupo is a glorious town in New Zealand. It is home to a wide range of activities, from hiking and skiing to kayaking, and from geocaching to golfing. There are also plenty of things to do if you're looking for something more relaxing. Taupo has an active arts scene, with several art galleries and museums that operate year-round. You can also take a wine tour or visit some wineries on New Zealand's South Island. If you're looking for a family-friendly outing, head out to one of the many parks in town that offer playgrounds, sports fields, and other facilities for children under 18 years old. If you have time to spare, stop by Lake Taupo for some fishing or boating fun! You can rent boats or go parasailing or jet skiing on the lake's surface. With our Taupo Holiday Packages, you will get to go on a fun ride below through the water tunnel system that surrounds it on either side!

Top Attractions in Taupo
Taupo is a beautiful place to go for a holiday with many different attractions to offer. It is known for its beautiful lakes and mountains and has many outstanding hiking trails. The area does not have any large cities or towns, but it does have many small villages that are perfect for exploring on foot or by bike. Some of the most famous hikes in Taupo that you can visit with your Taupo Tour Packages are the Mount Tauhara Track, Huka Falls Loop, Craters of the Moon Look, and so on and so forth. Another popular tourist attraction in Taupo is Lake Taupo, which offers great opportunities for diving and fishing. There are also several water sports activities available near Lake Taupo.

We know you're looking for a place to get away from it all and we can tell that you're ready to hit the road. Taupo is the perfect destination for you and your family. It's got a beautiful lake, lots of hiking trails, and a great atmosphere.

Top Things to Do in Taupo

Taupo is full of great activities. Here are some of our favorites:

• Go on a short ferry trip across Lake Ohakuri to Orakei Korako Cave & Thermal Park and enjoy its geysers, hot springs, and bubbling mud pools.
• Go on a Huka Honey Hive tour with our Taupo Packages and taste its indigenous honey.
• Take a sip in the geothermal geysers at Wairakei Terraces.
• Put on your shoes and get ready to hike through the Emerald Lakes also known as Tongariro Alpine Crossing. Gaze at the awesome view of Mount Ngauruhoe from atop.
• Explore the Huka Falls, hike the Great Lake trails, and raft at Tongariro River. Lastly, go on a wine and craft beer tour, explore Prawn Park, and go on a Lake Taupo cruise with our Taupo Holiday Packages!

Best Traveling Tips for Travellers

If you're planning to travel here, it's important to make sure you've got everything you need before you arrive. Here are some tips for travelers to take care in their Taupo Tour:

• Pack your bags well in advance so that you do not miss out on something important.
• Make sure you have enough cash for food, accommodation, and any other expenses in case online payment is not accepted.
• Check the weather forecast before traveling there and pack accordingly to make your trip comfortable and enjoyable!

You can travel to Taupo with Dook International, and we'll make sure that you have a great time there! We've got all the information you need about our Taupo Tour Packages and how they work, so go ahead and check them out here! Dook International offers a variety of packages that will allow you to explore this beautiful region of New Zealand. You can choose from one-way or round-trip options and pick up your adventure. We'll take care of the details so that you can focus on what matters most: enjoying all that Taupo has to offer!
Explore More: Attractions in New Zealand

Book Package: New Zealand Tour Package