Top Srinagar Tour Packages
Explore a variety of all-inclusive Srinagar Tour Packages to Srinagar, including deals and discounts. Srinagar Packages can be tailored to your needs, and there are often great discounts and freebies. Explore the surrounding landscape of snow-capped mountains, verdant meadows and glistening lakes in your Srinagar Tour. You may see as much as possible in your allotted time with the help of these packages, which include well-planned itineraries. Our Srinagar Holiday Packages provide you access to the best sights, from the city's valleys and lakes to its gardens and religious landmarks.

Things to know about Srinagar (India)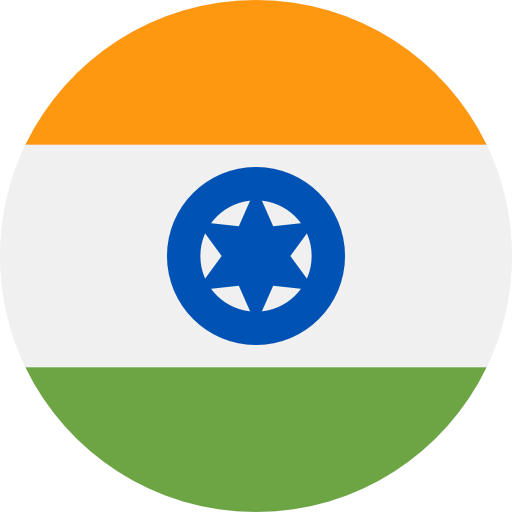 The 22-square-kilometer Dal Lake is one of the most tranquil stops on any Srinagar vacation. This lake retains its tranquil atmosphere and beautiful surroundings year-round, regardless of the season. The houseboats are popular place to relax in the summer, but in the winter, shikaras provide an exciting way to explore the area by breaking through the thin ice. The Mughal Gardens, also called Shalimar Bagh, are magnificently constructed around Dal Lake, which contains an inlay of the water source.

Nishat Bagh, located on the eastern shore of Dal Lake, is a tiny, picturesque sequence of tiered gardens. A diverse range of flowers, from roses to tulips and marigolds, are laid out in beds alongside the water inlaid. The term "Palace of the Fairies" (or "Pai Mahal") is a perfect description of this stunning structure. As a seven-tiered garden, this location displays breath-taking scenery and rows upon rows of gorgeous flowers and indigenous flora.

Please choose one of our Srinagar Holiday Packages. You'll have plenty of time to explore the city and partake in its many fun things, like going shopping, taking a shikhara ride, going on a trek, riding horses, and more in your Srinagar Tour.

The Aru Valley is well worth the time and effort it takes to get there, despite its remote location in the highlands and the fact that getting there requires taking a narrow, one-lane road. This valley is a hidden gem that must be included in your Srinagar Tour. Nigeen Lake is a renowned tourist destination since it is the oldest place in Kashmir to take a houseboat or shikara trip. Located at the west of Dal Lake, this beautiful body of water offers serene floats amidst a backdrop of towering poplar and willow trees.

Airports
Srinagar International Airport
Best time to visit
May-Sep
Experiences in Srinagar
Many people dream of riding a shikara on Dal Lake because of an enjoyable, exciting, and beautiful experience it is. You'll get to walk around the crystal clear waters of this beautiful lake and soak up the tranquil atmosphere.

The Shankaracharya temple was initially constructed by Emperor Ashoka around 200 B.C. The temple is essential for any trip to Srinagar due to its rich history, beautiful design, and architectural significance. If you are someone who is a history lover, then book Srinagar Holiday Packages at Dook International.

Manasbal Lake, one of the top destinations to include in your fun-filled Srinagar tours, is the most significant nesting ground for aquatic birds in Kashmir. The Indira Gandhi Memorial Tulip Garden is the most extensive in Asia and can be found near the base of the Zabarwan Range. The garden, designed by Gulam Nabi Azad, features over 1.5 million plants and more than 48 tulip types.

Top Attractions in Srinagar
Srinagar is jam-packed with unique places, including snow-capped mountains, green meadows, ancient buildings, picturesque gardens and rushing rivers. Srinagar's tourist attractions will entice sightseers of all stripes because of the city's intoxicating blend of spirituality, history and natural beauty with Srinagar Packages at Dook International.

There is something for everyone in Srinagar since the city is home to numerous attractions perfect for groups of all sizes and individuals. You can take a Shikara ride on the dreamlike Dal Lake and the Mughal Gardens will dazzle you with the sight and smell of their vibrant blossoms. The Aru Valley will allow you to indulge your inner explorer, while the Shankaracharya Temple will bring you closer to your spiritual side. Srinagar's fantastical tourist attractions are standing by to provide you with the most enjoyable aspects of your trip.

Rest assured that our Srinagar Tour Packages at Dook International will provide you with an enjoyable vacation and be within your financial means. Our Srinagar Holiday Packages are reasonably priced and include great discounts and promotions. So you can enjoy a sightseeing trip to this fascinating city without worrying about your pocket. For Srinagar, we are specialized in tailoring trips to the specific interests of our customers and provide a wide variety of Srinagar package deals. We provide various carefully made Srinagar Tour Packages, from Srinagar honeymoon packages to Srinagar family holiday packages, for travellers coming to Srinagar from all across India.

Therefore, we can provide affordable and luxurious Srinagar Packages to suit your every whim and need, whether you're interested in romance, the great outdoors, spirituality, or action. If a vacation to Srinagar sounds like a dream come true, we encourage you to book your trip with us.

Best Travel Experiences in Srinagar

With its picturesque mountains, stunning Dal Lake, and consistently agreeable climate, Srinagar deserves the nickname "Paradise on Earth." The city of Srinagar is a popular tourist destination due to the abundance of attractions and activities available to visitors at any time of the year. There is no shortage of fun in Srinagar, from staying on a houseboat to riding the shikhara to traveling to the mountains and strolling the woods. In addition to many museums, galleries and historic sites, there are also many beautiful gardens to explore with Srinagar Holiday packages. Take a look at the comprehensive list of activities in Srinagar that has been provided for your convenience below!

Top Things to Do in Srinagar

Srinagar is called the "Land of Lakes and Gardens" because of the tranquility of the Dal and Nigeen lakes and the gorgeous Mughal gardens that surround the city. Stunning, this part of India is also often listed as a top choice for honeymooners and other types of travelers who choose our Srinagar packages.

Located on the Dal and Nigeen lakes, Srinagar, the summer capital of the J&K union territory, is one of the most popular Indian tourist attractions. A visit to the Dal Lake Floating Vegetable Market is also highly recommended.

The spectacular Mughal Gardens of Srinagar, such as the famous Shalimar Bagh, Nishat Garden and Chashme Shahi Garden, are among visitors' most famous sights. Those on a Srinagar Tour will appreciate stopping by these gardens for a picnic. Additionally, Srinagar is home to some of Asia's most extensive tulip gardens. More than 40 species of tulips bloom in the spring and you may see them all if you come during that time.

Best Places to Eat & Drink in Srinagar

Kashmir has so many breath-taking landscapes that it is often called "Paradise on Earth." But the cuisine of Kashmir is genuinely mouth-watering, poured down from paradise. There's a wide variety of flavors, colors, and fragrances in the food, from mild to spicy and from white to red hot.

Its namesake, the Chinar, is a symbol of Kashmir's natural beauty, and the restaurant's menu is designed to give you a taste of the region's rich culinary heritage. To appreciate the superb natural scenery, we at Dook International will make you try Rogan Josh and Tabak Maaz, two of the region's most famous dishes when you choose our Srinagar Holiday packages.

Dreams are constructed of elaborate silver platters heaped with kebab, curry, and Tabak Maaz served atop a bed of rice. Instead of the dull Rogan Josh, try the delicious Goshtaba with Rishta. Although Alka Salka is less well-known than the two preceding establishments, it remains competitive thanks to its reasonable prices and appealing Kashmiri Wazwan. While the main course is excellent, the Chicken Kanti sets them apart. It's a tasty treat that won't weigh you down.

Best Shopping Places in Srinagar

Everyone should make it a point to visit Srinagar. There is no doubt that there are good reasons for it to attract so many visitors to choose our Srinagar Tour packages. This area is a popular shopping destination with historical landmarks and rich cultural traditions. If you're curious about what kinds of souvenirs you may find in Srinagar, we recommend looking for carved wooden items and anything produced from walnut wood. The wearer of an item from the handloom range, which features exquisite Kashmiri embroidery, will exude an air of refined sophistication. You will swoon a thousand times over the lovely papier mache items available.

Like Delhi's Connaught Place, Srinagar, Kashmir's Lal Chowk is a bustling marketplace and commercial hub. Lal Chowk Market has the largest selection of art supplies and dry goods under one roof, with a wide variety of stores and a large showroom.

Why Travel to Srinagar?

Tourists interested in culture can stroll the streets, eat at one of Srinagar's many restaurants and cafes, sample the local specialty, Wazwan, and shop for hand-embroidered garments, leather products, wooden sculptures, and carpets.

Among many places of worship frequented by Hindus in Srinagar, the Shankaracharya Temple stands out. It is perched 300 meters above the city below. One other significant Hindu temple in Srinagar is the Kheer Bhawani Temple.

Learn everything you need to know about visiting this beautiful city in Kashmir with our simple Srinagar travel guide when you choose our Srinagar Packages. Learn about the best Srinagar Holiday Packages and receive insider information on the city's most popular attractions, activities, lodging options, the best time to visit and the most hassle-free means of getting there.

Travel Tips for Travelers

Traveling to Srinagar is best done during April and October. The days are mild and pleasant at this time of year, while the evenings are comfortably cool. Not only that, this time of the year is when a profusion of regional celebrations take place. Pack plenty of warm clothes, especially if you'll be traveling in the winter. You'll need shoes if you want to go hiking, rock climbing, or kayaking. In case of a December trip, umbrella and essential medications like Vicks and tablets like Avomine and Metacin said on. Don't worry about all these when you choose Dook International's famous Srinagar Tour packages.
Explore More: Indian Tour Packages