Top Shimla Tour Packages
Shimla is a land of steep hillsides covered in forests that offers spectacular views. It is one of the most popular hill stations to visit, with many going there to beat the Indian heat. Fir trees, cedar, oak, and rhododendron cover the area in a swath of colourful leaves, and it is truly a sight to behold. In historical times, Shimla was the holiday haunt of princes and political leaders from all over the world. You too can join the list of esteemed guests there with one of Dook International's Shimla Tour Packages! To make things all the easier, you can prebook one of our Shimla Packages ahead of time and save yourself the trouble.

Things to know about Shimla (India)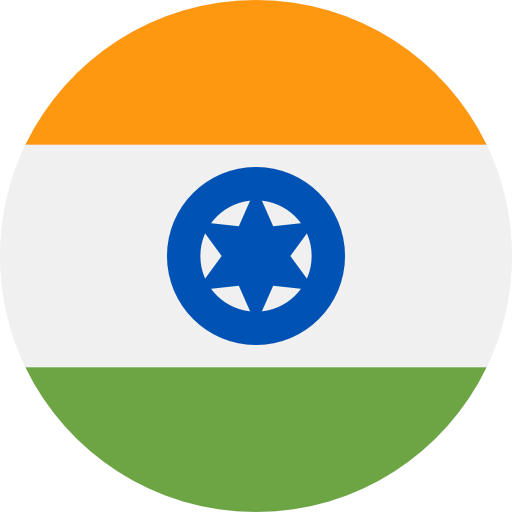 Shimla has always been an important hillside town, with its importance dating all the way back to India's time under colonialisation. Leaders of the country's freedom movement such as Mahatma Gandhi, Pandit Nehru, and Maulana Azad frequented the town during the freedom struggle. There were several deliberations and discussions held in the Viceregal Lodge, which is now the Indian Institute of Advanced Studies. Our Shimla Tour Packages are there to help you discover all that the city has to offer, so you can see what the leaders of yesteryear saw in it.

Best time to visit
Mar-Jun, Oct-Nov
Climate Types
Subtropical, Moderate
Experiences in Shimla
Shimla has charmed people off their feet, with its beautiful architecture and scenery. There are multiple building in the city that were part of historical moments in time that have impacted the history of South Asia, and contrary to popular belief, it is not just limited to Indian history. On your Shimla Tour, you will get to see everything from age-old buildings to modern engineering wonders that puts the city miles ahead. It is a temperate climate, so depending on when you plan your visit, you can experience something totally new and unique!

Top Attractions in Shimla
There are tons of things to do and see in Shimla, so make sure you cover everything by booking one of our Shimla Holiday Packages. You can visit the Viceregal Lodge, one of the most important buildings in the history of India. There is also the main street, called The Mall, with all the stores that a traditional mall would have. There is also the bustling bazaar that barrels down to Cart Road. You can also visit the Jakhu Hanuman Statue which stands at an astounding 108 feet tall. The UNESCO hopeful, Gaiety Theatre is a sight to behold.

Your Shimla Tour will be sure to leave you with several unforgettable memories. It has always been on the radar of tourists from all walks of life due to its pristine landscape, which is surrounded by the majestic Himalayan peaks and ethereal forests of oak and pine. Our Shimla Tour Packages are here to guide you on your journey this holiday season.

Best Travel Experiences in Shimla

The most popular destination to visit when you book one of our Shimla Packages is the Viceroy Regal. What could only be described as a cross between Hogwarts from Harry Potter and a Scottish Castle, this location was the official summer housing for the British viceroys until the start of the Second World War. Interestingly, two of the crucial conferences that finalised the partition of India took place here. The interiors are made of beautiful Burmese teak. You can peruse one of the three rooms filled with historic photos.

The postdoctoral humanities research centre is housed in the remaining portion of the enormous grey sandstone structure, which also includes the former ballroom and its 180,000-volume library. Even if you decide not to take the house tour, the well-kept grounds are a pleasant place to stroll. The lodge is located 3.5 kilometres (km) west of Scandal Point. To get there from the Oberoi Cecil hotel, you must first cross the grounds of Peterhof, which was replaced after a fire in 1981 as a modest hotel. Then, you must descend past a small aviary and climb 500 metres through mature forest to reach the lodge. It is well worth the effort, and a great stop on any Shimla Tour.

There is a gorgeous pedestrian esplanade that separates from The Mall called The Ridge. It is guarded by hatted policemen, and it is popular both among tourists as well as the locals. Its incline rises up to a triangular parade ground, where you can see several statues as well as Christ Church in the background. This is a great stop for taking pictures, so photography enthusiasts who have booked one of our Shimla Tour Packages should make sure to stop here. You can also take a horse ride with specialty horses that are here only for this purpose, if you are worried about safety reasons.

If you are looking for a divine experience that will put your soul at ease, you can head down to the Jakhu Hanuman Statue which is giant, pink statue of Hanuman that rises above the trees on Shimla's highest hilltop. When you use one of our Shimla Holiday Packages, make sure to also visit the attached temple if you want to see some cool murals of Hanuman performing feats mentioned in the Ramayana.

At the centre of Shimla social life, you will find the Gaiety Theatre, a worthwhile visit when you are there with one of our Shimla Packages. It was restored between 2004 and 2009 and it is currently eagerly awaiting UNESCO status. However, this giant 320-seater theatre initially opened in 1877 as a smaller part of a grand civic nature. It has had a legion of respectable guests including, but not limited to, Rudyard Kipling, Baden-Powell, Shashi Kapoor, and even Michael Palin. There are interestingly decorated interiors, and your tour includes a historical commentary. You can find a vaulted gallery attached with an exhibition of old, vintage photos.

Top Things to Do in Shimla

There is no dearth of activities and sights to see when you book one of our Shimla Tour Packages, so your itinerary will surely be packed. After checking out some of the more famous attractions, you can visit Bantony to get an example of the interesting architecture present all over the town. It is a whimsical building that looks like it came straight out of an adventure movie with its dilapidated red brick walls. It even has a spire turret in the centre of the grounds as well as the coat of arms of the Maharaja that once lived there. It started restoration in 2017 but there is still a lot of progress required. Regardless, it is a pretty sight.

For history lovers on a Shimla Tour, the Himachal State Museum would be the place to visit. It rests at the base of a well-known TV Tower, and it is renowned throughout the state. There are nicely curated, static displays of carvings, traditional costumes, and jewellery of the region, and even some miniatures. If you want some more reading, there is a recently renovated archaeology and petroglyph room which has an interesting section about the army. You can also find a full-size deity along with models and photos of Himachal temples.

For some more examples of the beautiful architectural style that is unique to the state, you can visit Ripon Hospital. While it is now part of the newer Deen Dyal Upadhyay Zonal Hospital, the building is still preserved in its much older persona. It is a famous building with timber frames and an interesting green and white exterior. The exterior has a few sets of wooden stairs set in spirals, but it is so old that some of the steps are dropping out. While it is no longer much help to patients, it is certainly nice to look at.

There is also the Town Hall, which was originally built in 1908 but it has been so beautifully restored that it looked practically new. If you want to plan ahead, make sure to prebook one of Dook International's Shimla Holiday Packages before your trip and just pay for it after! Without a doubt, the most attractive feature of the town is all its gorgeous and well-maintained architecture so don't miss out on any of these attractions.

Best Places to Eat & Drink in Shimla

When you book one of our Shimla Packages, you will surely want to grab a good bite to eat after seeing all the attractions that the place has to offer. Thankfully, Shimla has a large number of lovely, warm restaurants with the most inviting atmosphere in the world. There are also cafés and quaint tea shops that will warm you up in the cold with amazing chai and coffee, along with a selection of snacks made in-house. If you want to try the local cuisine, you can go to Himachali Rasoi. While it is only four wooden tables squeezed into a bazaar shop unit, it is filled to the brim with character with its metalcraft lamps and mystical ambience. They have tray spreads with multiple curries and dishes called thalis that are a great introduction to Himachali vegetarian food.

Best Shopping Places in Shimla

Any Shimla Tour would certainly be incomplete without doing some shopping, and it is a great place to get both souvenirs and any other branded items that you might need. The Mall would be the centre of all the shopping and social life in Shimla. Despite the name, it is not a conventional mall building but rather it is a long road with all the stores and food stalls laid out. It was built during the British era for the government officers, but it has really come into its own in the recent past.

A lot of the main tourist attractions are either located here or very nearby such as the Gaiety Theatre and Town Hall. So once you are done exploring you can conveniently get some shopping done. Some specialities of the area include woollen clothes, jewellery, old books, and various other handicrafts. The vehicles of any kind are prohibited in the area, so you can roam along with all the other tourists and locals without worrying about road safety.

For a good collection of old books, you can go to the Maria Brothers store. It is a place that will transport you through time. It is small, with a single (and somewhat dusty) room but it is chock-full of rare Himalayan travel catalogues, but keep in mind the prices are aimed at collectors, so they are naturally a little bit higher than you might expect.

If you want to take some souvenirs back after making the most of our Shimla Holiday Packages, you can go to Himachal Emporium which is a state government crafts and handicrafts enterprise. You can get Kullu and Kinnauri shawls and comfy Lahauli wool socks at reasonable prices.

Why Travel to Shimla?

Shimla is an experience that you will carry with you in your heart throughout your life. When you book one of our Shimla Packages, you will get to see why it has earned the moniker of 'Queen of Hills'. The picturesque landscape is awe-inspiring and is a lovely break from the hustle and bustle of concrete cities.

Travel Tips for Travelers

Something to keep in mind while planning your Shimla Tour is the climate changes throughout the year. You must pack and plan your activities accordingly. In January, it frequently snows, but from July to September, it is merely cloudy with a pleasant climate. November will certainly be cold, but the clear skies give you a great view of the Himalayan peaks, which you can see from The Ridge.

If you find that planning your trip seems a bit daunting, Dook International is here to help you out with our wide range of Shimla Holiday Packages that are sure to make your whole holiday hassle-free!
Explore More: Indian Tour Packages