Top Rotorua Tour Packages
Rotorua is an iconic tourist destination in New Zealand. Our all-inclusive Rotorua Packages will take you to the nucleus of Rotorua. To make it a more pleasant trip for you, Dook International Tours has added a super-exciting feature. You can enjoy your trip to the fullest and pay back later at the end of your trip. If you are an enthusiastic traveller from India, browse through our wide range of Rotorua Tour Packages that are devoted to you at the best price while ensuring your comfort and safety during your stay in the spectacular city of Rotorua in New Zealand.
Top Things to know about Rotorua (New Zealand)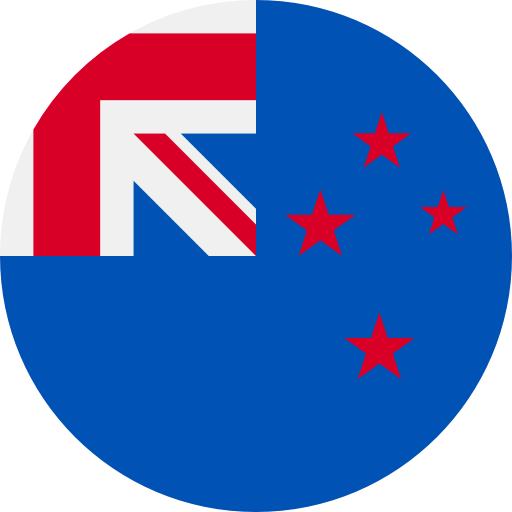 Rotorua is a city in New Zealand with a super-interesting back story. Legend says that it was discovered by a Maori leader, Ihenga around 600 years ago while searching for food for his pregnant wife along with his pet dog. Lake Rotorua is said to be over 1,40,000 years old. In present-day Rotorua, 75% population belongs to the Maori community. Zorbing, an adventure where you roll down a hill in a giant inflatable ball was first seen in Rotorua.
The city of Rotorua is famous for its geysers and hot springs. You can see a geyser erupt exactly at 10:15 am every day in Wai-O-Tapu Thermal Wonderland, known as the Lady Knox Geyser. Also, Rotorua has uncountable lakes, out of which, you can go fishing to almost 15 of these lakes to catch a trout. Coming to the gastronomical specialty, some of the dishes to try in Rotorua is the hangi, hokey pokey ice cream, Pavlova, and the world-famous New Zealand fish and chips. With a milder climate, the best time to visit the mesmerising Rotorua is in September and November. Travelling to Rotorua is very convenient as it has its own airport- Rotorua Airport. The currency accepted here is New Zealand Dollar. With such interesting facts that Rotorua holds in itself, it's time to pack up your bags and visit!
Best time to visit
Sep-Nov
Climate Types
Milder, Temperate
Experiences in Rotorua
Rotorua welcomes guests of all tastes and preferences, irrespective of how old and young they are! If you want some leisure time, visit the spas or witness the glow worms. Wai-O-Tapu Thermal Wonderland is a great place to spend some family time. To enjoy a romantic evening, go on one of the luxury cruise tours. Or else, enjoy the cultural diversity of the place in every hook and nook of the city!
Top Attractions in Rotorua
When in Rotorua, it feels like you have the world under your feet. From the streets to its air, Rotorua is full of surprises. A place where you can let go of all of your worries, and take pleasure in the 'true meaning of life.' The glow worms in Rotorua tell you the tale of happiness and serenity as you relax your mind, body, and soul. If you are looking for some of the top attractions in Rotorua, your list will be never-ending. The only reason behind this is that Rotorua is a big attraction in itself!
If you're looking for a unique vacation, Rotorua is the place to go. This tropical, volcanic area in New Zealand is not just a tourist trap, it is one of the most beautiful places on earth. You can explore its many attractions while soaking up some of the country's best culture and natural wonders with our Rotorua Tour Packages. So whether you want to visit this stunning city or its surrounding areas such as Te Wairoa, make sure that when you do so, you pack your swimsuit!

Start your Rotorua Tour exploring a mud bath. A mud bath is a therapeutic and cleansing experience that involves being completely covered in clay. If you've ever been to a spa, then you've probably experienced this process. It's similar to a hot stone massage, but instead of having heated rocks applied to your back or feet, they're placed in a pool of mud that covers your body from head to toe. The heat from the stones helps open up your pores and detoxify your skin while also releasing tension in muscles.

There are many types of mud baths available across New Zealand, from onsen hot spring spas where you can soak nude for hours at a time all the way up through studio-style baths with private rooms and even mud facials!

After a moment of relaxation, go see the glow worms at Te Wairoa. Glow Worms are another spectacle to be seen in Rotorua. They're found all over New Zealand, but the best place to see them is at Te Wairoa Thermal Pools near Rotorua. The pools themselves are open year-round and can be used by guests of all ages, though they should stick together! The glowworm colony lives in these pools, which means you'll need to take a swim before seeing them if you want to see them up close.

Another great thing you can do in Rotorua is to take a dip in Kerosene Creek. In Rotorua, you can take a satisfactory dip in Kerosene Creek. This hot spring runs through the middle of town and is heated by volcanic activity. It's not very deep, but it's popular for swimming because it's warm enough that even people who aren't afraid of getting wet will want to cool off after a long day exploring around town.

The lifeguards on duty at Kerosene Creek are always ready to help if you fall over or have any other issues while swimming in this natural pool. And, with our tour guide, leave your concern to look for places where you might like to visit while enjoying your time there!

The Mitai Maori Village should be next on your itinerary list. The mesmerising Mitai Maori Village is a living traditional Maori village. It is located on the South Island and offers you the chance to see traditional Maori performances as well as buy some of their crafts and souvenirs.

When in Rotorua, there is no other fun alternative than hiking to Wai-O-Tapu's boiling mud. Wai-O-Tapu is a geothermal area in the middle of New Zealand's North Island. It's home to several boiling mud pools where you can take a dip and make a wish. If you want to dive deeper into your own personal wellspring, there are many Rotorua Packages available that will take you out on open water rafting trips through these sacred waters.

See the Pohutu Geyser at Whakarewarewa. The Pohutu Geyser is the largest geyser in the world. Nestled at Whakarewarewa, jt always erupts every 4-8 hours, with steam blasts reaching up to 30 metres high. You can see it from a safe distance so you won't get too close or fall into its crater!

There is no next time for visiting the attractions when planning a trip to Rotorua or any other part of New Zealand, make sure that when planning your itinerary or booking accommodation you never miss out on these following great activities.

Cruising down the Kaituna River. One of the best ways to experience Rotorua is by kayaking or rafting down a river. The Kaituna River has been a popular destination for both activities since 1890 when it was used for logging and timber rafting. These days, it's still home to some pretty exciting rapids and white water. The "River of White Water" is also famous for its thermal springs that create hot pools where you can relax in peace after an adventure on the water.

To sum it up, the tropical, volcanic area of New Zealand known as Rotorua is not to be missed. Rotorua is a volcanic area of New Zealand known for its geothermal activity and hot springs. If you're looking to visit this tropical, volcanic area, here are some tips: Visit the hot springs of Rotorua known as Blue Lagoon. Take in some geothermal activity at Te Ahu Falls or Whakarewarewa Thermal Reserve. These places will give you an idea of what it's like to get close to nature without being directly immersed in it!

Rotorua is a great place to visit, whether you're looking for an adventure or just want some time away from the hustle and bustle of city life. It is full of things to do and see, from the bubbling mud baths to hiking up Mount Tarawera with its crater lake. And if none of that interests you? The region has plenty more than just geysers. There are also other natural wonders like waterfalls hidden in the forests around town!

As we showed you a trailer of 'Fun in Rotorua' through this blog, we would like to show you a live screening of the land with a super-hit climax through our Rotorua Holiday Packages. Our packages are customizable as per your priority and they are all-inclusive. Book your trip with us, pack your luggage and relax. Forget all the worries regarding your visa, airport transfers, meals, accommodation, tours, and sightseeing. Leave it all to us. We, at Dook International, have delivered satisfactory services to over five lakhs tourists in more than 500 destinations since our foundation days!
Explore More: Attractions in New Zealand

Book Package: New Zealand Tour Package