Top Pokhara Tour Packages
If you're someone who loves adventure, Pokhara is the perfect destination for you. You can choose from hundreds of exciting activities to do, like trekking through mountains or riding a hot air balloon. But if you're looking for an easier way to explore this beautiful country, you should consider taking up Dook International's Top-Rated Pokhara Tour Packages. We have everything you need to make your trip memorable whether it's booking your hotel or arranging transportation between destinations, we'll take care of everything so that all you have to worry about is enjoying yourself!
Things to know about Pokhara (Nepal)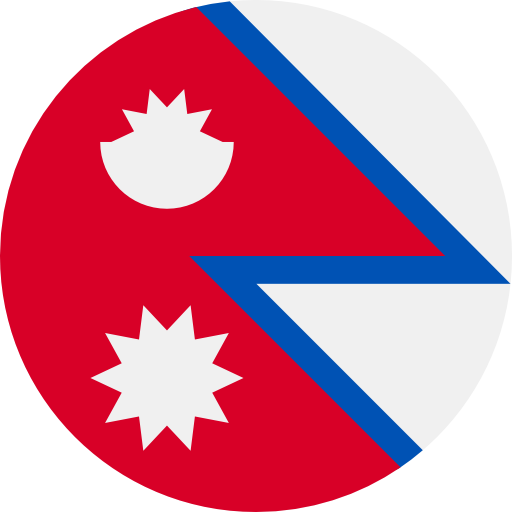 Pokhara is a beautiful, green city surrounded by mountains and forests. It's also home to some of the world's most famous trekking routes, which makes it an ideal place for travellers who want to get off the beaten path. You'll have to be self-sufficient here, but you'll find that Pokhara is an easygoing city with lots of friendly locals and welcoming businesses! Pokhara is a city known for its food and there are so many dishes to try here! Here's our list of amazing dishes you must try in Pokhara: Roti-chura, a local favourite and one of the best things to eat in Pokhara. It is made with fresh vegetables, spices, and flour. The best part about it? It's served with butter. Tarkari Batatyachi, a Nepali speciality which consists of chicken or mutton served with rice, potatoes or noodles along with other vegetable dishes. The best part about this dish is that it's very spicy so be careful when eating it; Bara Aur Makai, a mix between hot and cold drinks that is popular throughout Nepal.
Visit the magical land of majestic mountains and breathtaking scenery with our Pokhara Holiday Packages. The best time to visit Pokhara is during September and October when the weather is pleasant. Temperatures range from 20-25 degrees Celsius, with crisp air and dry conditions. The people who live there are friendly and welcoming, so don't hesitate to ask them any questions you might have!
Experiences in Pokhara
Pokhara is a little bit of everything. It's a city with a lot of history, but its old-world charm is still very much intact. It's also a city full of parks and trees, but the hustle and bustle of the city don't make it feel too much like "home". If you're looking for somewhere to experience that perfect mix of adventure and relaxation, then Pokhara is the place for you! You'll go on a tour of the city that takes you through some of its most iconic sights, and head out into the countryside to explore more of Nepal's natural beauty. You'll find yourself at one of the most incredible viewpoints in Nepal, where you can see for miles around you and take in all that this incredible country has to offer!
Top Attractions in Pokhara
If you're planning a trip to Pokhara, Nepal, you'll be hard-pressed to find a better place to spend your time than the top attractions in Pokhara. The best part about travelling to this city is that it's only an hour away from Kathmandu, so you can visit all the sites without having to fly. You'll be able to see the famous Sree Bindhyabasini Temple, one of the most important religious sites in Nepal. If you're looking for more than just a scenic view, consider visiting Chitwan National Park!
Pokhara is a small city in the Kathmandu Valley of Nepal. It's an ideal place for people who want to enjoy nature, take a break from their daily routine and unwind. The city has many attractions like Devi's Fall, World Peace Pagoda and Phewa Lake. Here are some other places you must visit on your Pokhara Tour:

One of the most prominent attractions in Pokhara is Devi's Fall, a sacred shrine dedicated to Shakti. Located on the outskirts of Pokhara, it is one of Nepal's most popular tourist destinations. The World Peace Pagoda stands nearby and serves as a focal point for many activities that take place during religious festivals such as Holi. World Peace Pagoda is the best spot to experience the beauty and culture of Pokhara. The pagoda is located on a hilltop offering panoramic views of the surrounding landscape, including Mount Everest and Annapurna II peak. The temple was built to promote world peace through meditation, education and charity work.

The Phewa Lake, formerly known as Baidam Tal, is another popular tourist attraction in Pokhara which you can explore through our Pokhara Packages. This lake is the largest freshwater lake in Nepal, with an area of about 4.43 square kilometres. It has rich fisheries and attracts many people to enjoy its beauty by boating or swimming. Even though our Pokhara Tour Packages include accommodation, there are many great hotels around the lake if you want to select your choice of stay on your own! With our Pokhara Tour Packages, explore the sites like Chitwan National Park, Sree Bindhyabasini Temple, and Gurkha Memorial Museum.

Pokhara is a paradise for nature lovers and outdoor enthusiasts. When you're in Pokhara, you don't have to worry about the traffic or crowds, you can just enjoy your time with nature. Chitwan National Park is a great place to visit if you're looking for an adventure, and it's also a great place to visit if you have kids. The park offers lots of activities for all ages: from trekking to kayaking, there are plenty of ways to enjoy the outdoors without having to worry about safety or getting lost. The most popular activity in Chitwan National Park is hiking. Many trails lead into the mountains around Pokhara, so even if you're not interested in doing any mountain climbing yourself, you can still enjoy some amazing views on your hike through the park. You'll also find plenty of adventure activities for children at Chitwan National Park. Most attractions there are fairly gentle and safe, you won't need any special equipment or training before going on these adventures. Your kids will love exploring their surroundings and discovering new things about nature!

Sree Bindhyabasini Temple is a beautiful temple which is the oldest in Nepal. It is located in the middle of a small town on the edge of Pokhara. The architecture of this temple is quite unique, with its round shape and several small spires protruding from its roof. The interior is equally beautiful, with intricate carvings that illustrate scenes from Hindu mythology. The temple is dedicated to the deity Kali.

The Gurkha Memorial Museum is a must-visit when in Pokhara, Nepal. The museum is located in the heart of the city, and it is housed in a beautiful old building that was once used by the British as a barracks. The interior is decorated with many statues and paintings depicting scenes from the lives of Gurkhas. There are also displays documenting Gurkha history and culture, as well as artefacts from their military history.

If you are a fan of hiking, we will take you to Sarangkot hill through our custom-made Pokhara Holiday Packages. The location of this particular viewpoint presents some interesting opportunities for photographers who are looking for something different than just scenery shots. Pokhara is a great place to visit, but it's not all about the views. There are plenty of other things you can do on your Pokhara Tour besides hiking and mountain biking!

The biggest draw for most visitors is the hot air balloon ride over the valley. The view from above is fantastic and provides an opportunity for everyone from young children who are still learning how to fly their first kite, or even adults who have never flown before to experience something new and exciting. It's also great fun for couples who want something different from their typical activities on vacation than just sightseeing around town or doing day trips up mountainsides. Moreover, if you're looking for something less expensive than taking a helicopter tour through scenic valleys high above and beautiful river valleys below along with stunning mountains, then this may be just what you need!

Take a guide through our Pokhara Tour Packages and explore caves like Mahendra Cave and Gupteswar Gufa during your trip. Caves are a great way to experience the beauty of nature, as well as the history of Pokhara. You can go exploring this nature's creation either on foot or with our experienced guide who will take you on an exciting journey through these natural wonders. Hiking through mountains is one of the most enjoyable ways to explore Nepal, so it's no wonder that many people consider this activity when planning their trip!

Dook International is a travel destination organization that offers a wide range of services. The goal is to make your travel experience as easy as possible. We understand that every journey is different and hence, we want to help you plan the perfect trip for you with our exclusive Pokhara Packages. Dook's team of agents can help you find the right flight to your destination and book accommodations at the best rate possible. They have access to a network of accommodation providers in Pokhara who can even provide assistance during your trip if needed!
Explore More: Attractions in Nepal

Book Package: Nepal Tour Package