Top Phnom Penh Tour Packages
Phnom Penh is the most populous city in Cambodia and has a bustling, lively feel to it. The city was once known as the "Paris of Asia," and now it's known for its vibrant nightlife, spectacular temples and palaces and delicious food. Dook offers a wide range of Top Phnom Penh Tour Packages that will take you on a trip where you can relive the archaic and modern cultures of Phnom Penh on your own! The Phnom Penh Holiday Packages is a great option for first-time travellers and includes accommodations, transportation from the airport to your destination and back, meals, sightseeing and a professional guide.
Things to know about Phnom Penh (Cambodia)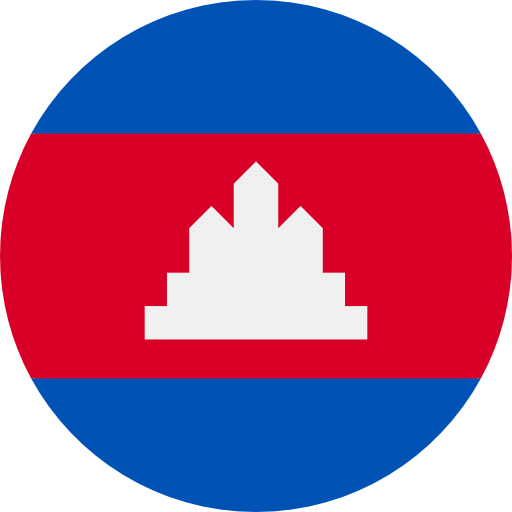 Phnom Penh is the capital of Cambodia and one of the largest cities in Southeast Asia. It's located on the banks of the Tonle Sap River. The city was founded in 1372 and was re-established in 1865. It became the capital city in 1434. Phnom Penh is a shining gem of Cambodia and it's easy to see why. The city has a rich history, with French colonial architecture mixed with modern skyscrapers. It has a vibrant culture that includes traditional dance performances and unique cuisine and a diverse population that speaks more than 80 different languages. It's also one of the most affordable places in Southeast Asia to live in.
If you're looking for an adventure destination that won't break your bank account, then Phnom Penh should be at the top of your travel itinerary! Try the local food. This is a good way to get authentic experiences and tastes of what life is like in Phnom Penh.
Airports
Phnom Penh International Airport
Best time to visit
Nov-Apr
Experiences in Phnom Penh
There are a lot of reasons to visit Phnom Penh. If you love adventure and interested to explore new locales, Phnom Penh is the apt place for you. It's one of the most exciting cities in Southeast Asia, with a rich history that has seen everything from the ancient Khmer Empire to French colonialism. Phnom Penh has some of the best hotels and you can enjoy all that this incredible city has to offer from its great restaurants and bars to exciting activities like kayaking, hiking, or cycling around town.
Top Attractions in Phnom Penh
Phnom Penh is a city of contrasts. It's the place where you can see old-world charm and modernity co-exist, where you can be transported from the bustling streets of the capital to a quiet forest grove in just minutes and where you can find an artisanal food market on one side of the town and a luxury shopping mall on the other. Some notable attractions are the National Museum of Cambodia, the Independence Monument, Wat Preah Keo Morakot, so on and so forth!
Plan A Trip To Phnom Penh
If you've decided to visit Cambodia, but have no idea where to go? Don't worry, Dook is here to assist you! We know that planning a trip can be overwhelming, so we have put together some helpful tips and information below. From top attractions to local culture and food, everything is covered.

With our Phnom Penh Tour Packages, you will get to visit the National Museum of Cambodia. It was built in 1920 and is open from 8:00 am to 5:00 pm every day, with free admission for everyone. There are a number of exhibits on display at this museum, including artefacts from ancient civilizations like Angkor Wat and Koh Ker Temple, as well as contemporary art pieces by local artists. The museum also houses several artefacts recovered from various archaeological sites around the country.

Wat Phnom Daun Penh is a Buddhist temple of the Khmer in Phnom Penh. It was built in 1373 during the reign of King Ang Eng and is one of the oldest structures still standing in Southeast Asia. The temple has undergone several renovations over time but retains its original design to this day. The sites to behold are the Vishnu statue and four Buddha statues.

The main tower sits atop an octagonal base that was first built by Chinese engineers from Yunnan province who helped build it as part of their trade mission to Siam (modern-day Thailand). This tower houses an image of Buddha inside it; visitors can climb up all four levels if they wish to view entreating views from different angles around town or even across these hills where you can see Angkor Thom. It lies about 30 miles southward towards Siem Reap city centre!

The Royal Palace, Phnom Penh, is a complex of buildings which serves as the royal residence of the king of Cambodia. It is located in the centre of Phnom Penh and consists of four main compounds - Khemarin Palace in the north, Silver Pagoda in the South, Throne Hall in the east and the private sector or the Inner Court to the west.

Khemarin Palace is the largest and most impressive palace in Phnom Penh. Built in the early 20th century and after the renovation of the older palace, it was designed to be a showpiece for the Cambodian royal family. Today, it's a museum and cultural centre that showcases art, artefacts and other memorabilia from Cambodia's golden age.

The Silver Pagoda or Wat Preah Keo Morakot is the most famous landmark in Phnom Penh. It sits on the Royal Palace grounds and was built in the late 19th century. The pagoda was originally built as a Buddhist temple and has since been turned into a place of worship for other religions, including Hinduism, Islam and Christianity. Today, it's owned by the government but remains a popular tourist destination. There are four tiers to the pagoda: Stupa (the main part), Garbhagriha (the inner sanctum), Vijaya Mandapa (which houses Buddha statues) and Apsara Vihara (where women can pray).

Take one of Dook's Phnom Penh Packages and visit the Tuol Sleng Genocide Museum. The museum is a former high school, which was used as a prison and torture centre by the Khmer Rouge. It is now a memorial to those who died in the genocide. The Tuol Sleng Genocide Museum is one of Cambodia's most famous landmarks, as it houses some of its most gruesome artefacts from that time period. Here you'll find prisoner cells, execution rooms and torture chambers where prisoners were taken before being executed or sent off to work camps. The museum also includes exhibits about life under Pol Pot's regime: how people were forced into labour camps or worked themselves to death; how children were used as soldiers or sex slaves; how people were killed just because they disagreed with their leader, and so on and so forth!

Take some time out of your Phnom Penh Tour and enjoy a tuk-tuk ride. Tuk-tuk rides are a popular way to get around Phnom Penh. They're also great way to see the city, as you can stop wherever you want and hop into one for short rides. Tuk-tuks are usually cheaper than taxis, but there are some rules: You must pay more if your tuk-tuk driver is taking you through an area with lots of traffic (like Central Market), or where they have to park their vehicle on the side of the road (like Sisowath Quay). You should always negotiate the price before getting in.

With our Phnom Penh Tour Packages, you can visit the shopping hub of Phnom Penh, Central Market. The Central Market is a large market constructed in 1937 in Phnom Penh, the capital of Cambodia. It has been listed as a heritage site by the global heritage organisation, Voir Dire. It's a good place to meet the locals and find out about the local culture. There are many shops selling clothing, jewellery and other local items and lots of restaurants serving local foods where you can have lunch or dinner while shopping or enjoying yourself on an afternoon stroll through the town.

The Naga Casino is located inside the Nagaworld Hotel and Entertainment Complex. It offers over 120 table games, including baccarat and blackjack with live croupiers, 150 slot machines and two VIP halls for special guests. The casino's gaming floor is spread out over four levels. The lowest level has one row of slot machines, the middle-level houses four rows of slots. The highest level has three rows of slots, while an additional two-story tower contains more than 60 tables for roulette and craps games. With our Phnom Penh Holiday Packages, you will never miss out on visiting the Phnom Penh Night Market.

The Phnom Penh Night Market is a great place to buy souvenirs and food. It is open every night of the week, from 6 pm until 1 am. The market is located near the National Museum of Cambodia. So if you're looking for some great shopping before heading there or after your visit, this would be an excellent place!

On your Phnom Penh Tour, make a visit to the Russian Market as well. It is a great place to go if you want to see what life was like in Phnom Penh before it became a tourist destination. Located on the outskirts of the city, this market sells all sorts of goods from an array of countries. You'll find everything from souvenirs to clothing and food here as well, just make sure not to get scammed out of your money!

The market itself isn't really big, it's mostly just one long row of small shops within an open space with no walls separating them from each other or anything else around them. There aren't many options here but still plenty enough so that everyone gets what they want without having any problem finding something specific in their price range. In case you are on a one-day trip to Phnom Penh and want to make the most of it, we recommend you to take up our Phnom Penh Holiday Packages. If you want to take a trip on your own, here is the list of things you should do:

Visit the Royal Palace, Visit the National Museum, Go to the Killing Fields or Tuol Sleng Genocide Museum and learn about Cambodia's history of war, repression and genocide.
Take a boat trip on the Mekong River, Explore Phnom Penh's Central Market with its overflowing stalls selling food, clothes, souvenirs and more!

In a nutshell, Phnom Penh is a shining gem of Cambodia and a city full of history and culture. It has been called the "backbone of the kingdom" and was once known as Siam until its independence in 1953. Phnom Penh is home to many attractions, including temples, national parks, hotels and casinos. If you're looking for some fun things to do while visiting this fascinating place then look no further! You can have the top-rated Dook's Phnom Penh Packages!

Dook International is a well-established travel agency with years of experience, specializing in all-inclusive vacation packages to Phnom Penh and 500+ destinations. Dook's team of employees are dedicated to providing you with personalized service, including assistance with booking your hotel room and flight, as well as recommendations for activities and excursions. All packages include meals, transportation to and from the airport and other amenities as well. You can enjoy the city with our Phnom Penh Packages and pay later while heading home!
Explore More: Attractions in Cambodia

Book Package: Cambodia Tour Package