Top Petra Tour Packages
Petra is one of the most wonderful cities across worldwide, with deep-rooted history, hence it is considered as one of the Seven Wonders of the World. It is the capital of the Nabataean Arabs and one of the most famous archaeological sites in the world. It is without a doubt one of Jordan's most important assets and the country's main tourist attraction. It is truly a once in a lifetime experience. Dook Travels' offers a variety of Petra Tour Packages that you can prebook your trip and pay later on, to make sure that you have a stress-free vacation this holiday season!

Things to know about Petra (Jordan)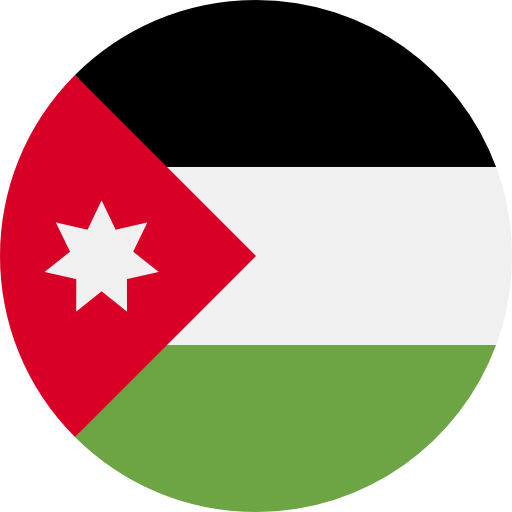 Petra is known as the 'Red Rose City', named after the stunning red rock that the majority of the city is carved out of. It's also called the city that is "half as old as time" due to how far back the history of Petra goes. It was created by the Nabataeans over 2000 years ago and was considered to be a "lost city" until it was rediscovered about 200 years ago. Now, you too can discover all that Petra has to offer by using one of our Petra Tour Packages and let your Petra Tour guide you through the corridors of history.

Best time to visit
Mar-May, Sep-Nov
Experiences in Petra
Petra, which is renowned for its allure and rich cultural history, was expertly carved into the mountains by the Nabataean Arabs, an outstanding civilization. As a connection and point of convergence between the Arabian Peninsula in the south and the Levant in the north, as well as to the distant nation of China and the centre of Europe, it was regarded as the most crucial strategic location. Hence, it has a huge range of influences. Our Petra Holiday Packages will allow you to experience Petra with all its beauty and magnificence.

Top Attractions in Petra
Petra is one of the new Seven Wonders of the World and a UNESCO World Heritage Site. The Treasury, the Siq and the Monastery are some of the primary sights. There are also museums and archaeological sites for those who are interested. It is truly a sight to behold and make sure you don't miss out any of it on your trip by booking one of our Petra Packages!

There is plenty to do in Petra and it is absolutely must-to-visit destination for those who are interested in history and to know how the different ways civilizations have developed. Since there are a lot of sights to see, you might be wondering how to fit all of it into your itinerary. But not to worry, your Petra Tour can be managed easily by booking one of Dook International's Petra Tour Packages that will take care of the all the difficult aspects for you, so that you can relax and enjoy your vacation!

Best Travel Experiences in Petra

When travelling to Petra, one has to check out the Siq, not just due to the fact that it is a must-to-visit but also because it is the ancient main entrance leading to the city of Petra. The Siq, the primary road leading to the city, runs from the Dam to the Treasury. It is an 80-meter-high rock canal that is 160 metres long, 3 to 12 metres wide and has a maximum height of 80 metres. The majority of the Siq's rock formations are natural and the Nabataeans chiselled the rest of it. When you use one of our Petra Holiday Packages, you will get to see this grand entrance in person.

The Treasury, or Al Khazna is Petra's most impressive façade, accessible from the siq. Its exquisite decoration includes Corinthian capitals, friezes, figures and many more. It is about 40 metres high. A funeral urn that sits atop the Treasury is to contain a pharaoh's treasure believed by local folklore. The Treasury was presumably built in the first century BC. The Treasury's function is unknown, some archaeologists felt it served as a shrine, while others assumed it served as a repository for papers. Speculate on your own theories on what it could've been by making the most of our Petra Tour Packages and checking it out for yourself. But the most recent dig here uncovered a cemetery beneath the Treasury.

Top Things to Do in Petra

There are more things to do on your Petra Tour other than just sight-seeing and looking at the historical wonders. The Petra Museum is located on the main tourist street and is close to the main entrance of the city. It has 280 artefacts in it, all from various historical periods. Five halls make up the exhibition, which includes information on the Nabatean civilisation and the history of Petra.

At the Grand Hall of the Old Village Resort in Petra, there is a daily activity 'show' called Henna Fantasia. Enjoy the traditional dances performed by Henna men and women, where each performance will have its own special customs and accessories providing the authentic experience of old traditional culture. At the conclusion of the performance, the performers also ask the audience to showcase their dance prowess. This is a great stop when you use one of our Petra Tour Packages, as it is a cool way to learn more about the local culture.

Best Places to Eat & Drink in Petra

There are a variety of eating and drinking establishments inside Petra, including Bedouin tea booths, conventional kiosks, cafés and even a full restaurant named The Basin close to the museum where you can enjoy a buffet lunch and bottle of wine. After a long day of walking, the Movenpick Hotel's Arabian-style bar or the Cave Bar beside the Petra Guest House, a 2000-year-old Nabataean tomb turned into a bar, are some of the loveliest locations to stop on the way out. Our Petra Packages will also make sure that you get to try great local food and drink.

What to Buy in Petra?

Your Petra Tour must absolutely include a stop to buy souvenirs and local handicrafts to take back home with you and to gift to loved ones. There are gift shops all across Petra (and the salespeople can be pushy), but the jewellery shop by the museum, managed by New Zealander Marguerite van Geldermalsen, is worth a visit.

Why Travel to Petra

It is simply impossible not to find something that would suit your unique interests in Petra given the wide variety of activities available to perform. It is the city with a rich history and deeply ingrained cultures that is still easily accessible to visitors and has a welcoming atmosphere. Petra is an excellent introduction to Jordan, one of the most amazing travel destinations. The Petra Tour Packages from Dook International are a fantastic way to explore the city conveniently!

Best Travel Tips for Travelers

It is understandable if it can be a little difficult to thoroughly plan out your trip with the abundance of things to do in this location, along with the variety of lodging, dining options and other amenities. Dook International's Petra Holiday Packages have you covered if this is your first time visiting Petra, so don't worry! To guarantee a trouble-free vacation, reserve one of our Petra Packages in advance.
Explore More: Attractions in Jordan

Book Package: Jordan Tour Package