Amazing Jordan
Pkg Id

0000491

Destinations

2

Duration

7 Nights

Attractions

5

Price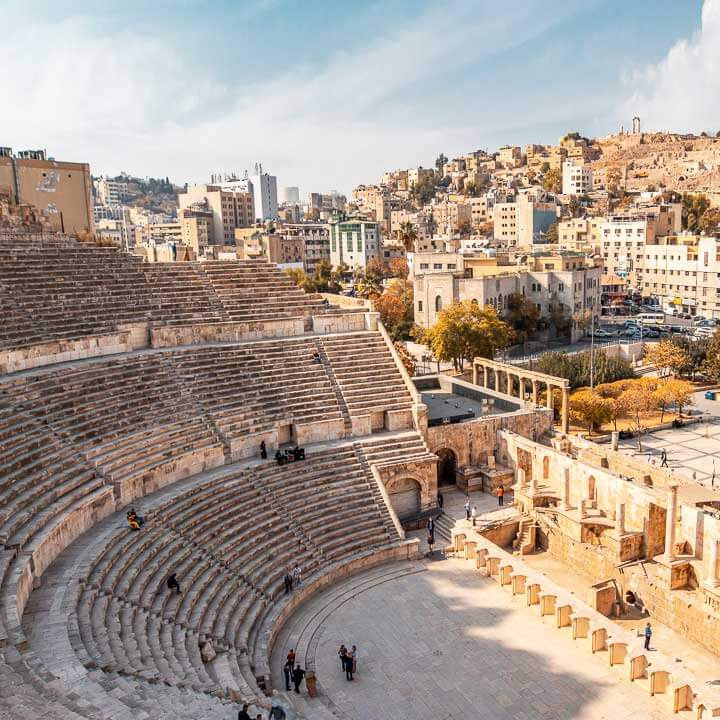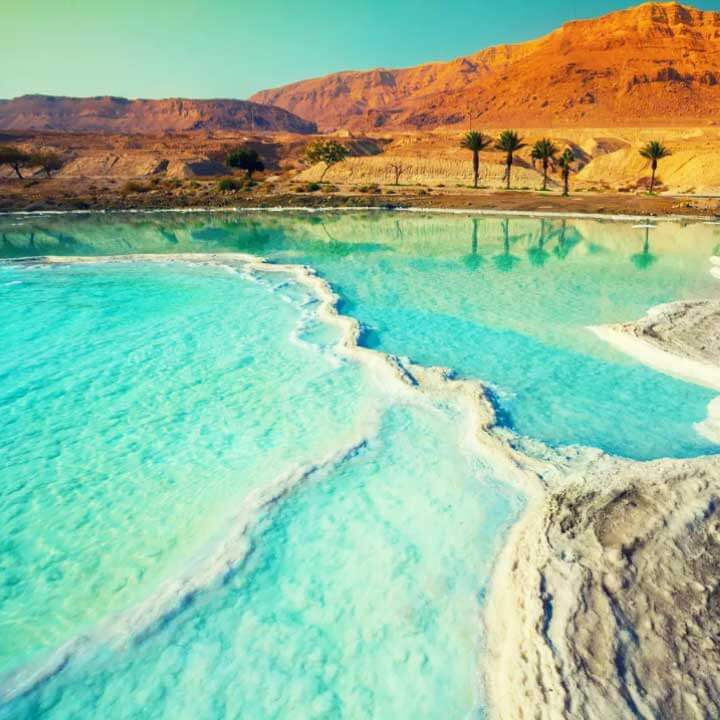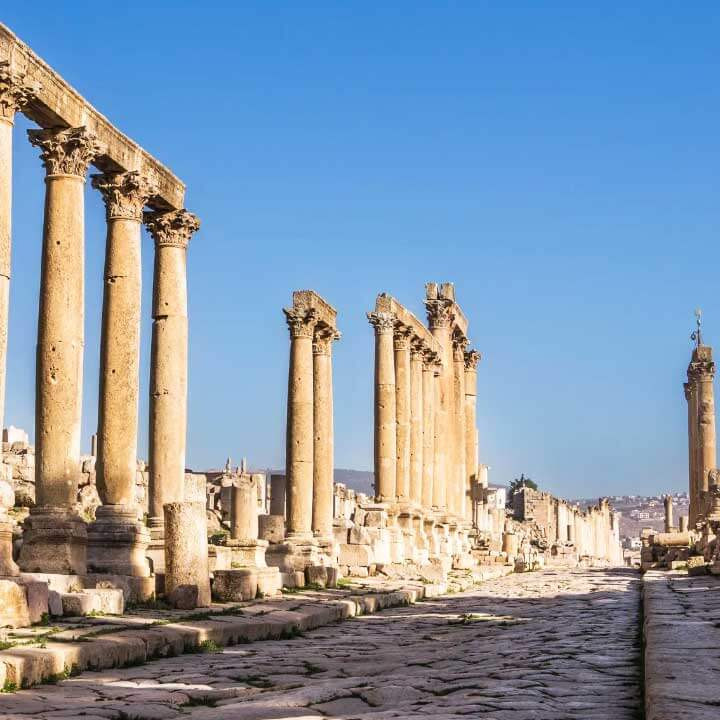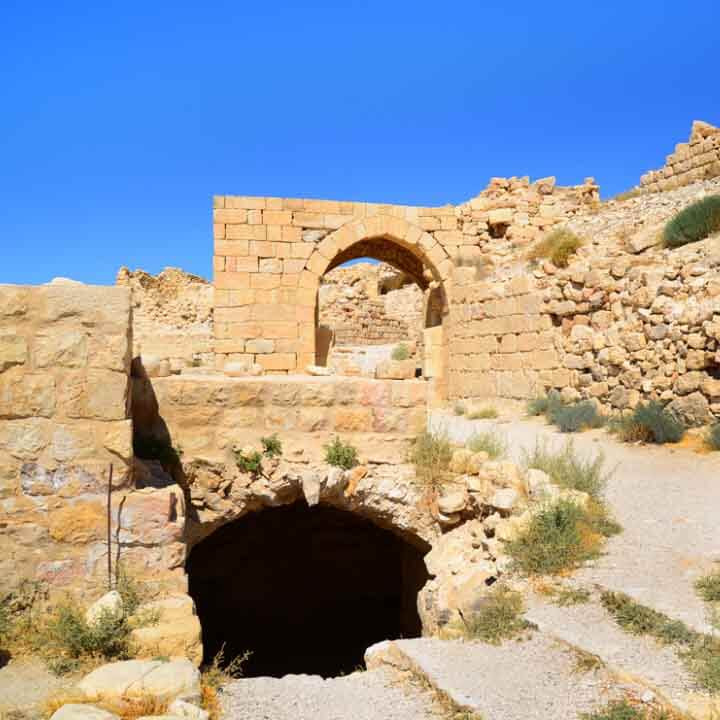 1
Arrival- Amman
Arrive in Amman.
Meet and Greet at the Airport.
2
Amman day at Leisure
Enjoy your free day in Amman.
Dinner and Overnight stay in Amman.
3
Amman- Dead Sea- Amman
After Breakfast, Proceed Dead Sea, the Lowest Point on earth deep in Jordan Valley and 55Km Southeast of Amman, is the Dead sea.
One of the most spectacular natural and Spiritual Landscapes in the Whole World.
It is the Lowest body of Water on earth, the Lowest point on earth and the World Richest Source of Natural Salt, Hiding Wonderful Treasures that accumulated throughout thousand of Years.
Dinner and overnight stay in Amman.
4
Amman- Jerash- Ajlun-Amman
After Breakfast, we head to visit the Ancient Roman city of Jerash, including the Paved and Colonnaded Streets, Soaring Hilltop Temples, Theatres, Spacious Public Squares and Plazas, baths, fountains and city walls.
Proceeding to northern Jordan to visit one of the most important ecological and Historical site in the middle east: Ajloun castle is a fine example of Islamic architecture as it was build by Saladin's general in 1184 AD to Control the iron Mines of Ajloun and to counter the Progress of the Crusaders by Dominating three main routes leading to jordan Valley and Protecting the communication routes between Jordan and Syria.
Dinner and Overnight stay in Amman.
5
Amman– Madaba - Nebo -Shoback - Petra
After breakfast, Visit Madaba, a city best known for the famous 6th century Mosaic map of Jerusalem & Holy Land and for its spectacular Byzantine and Umayyad mosaics and visit of St. George's church.
Mt. Nebo a city mentioned in the bible as the place where Moses was granted a view of the Promised Land that he would never enter.
Just off the King's Highway 190 km south of Amman and less than an hour north of Petra stands an impressive castle as a lonely reminder of former Crusader glory dating from the same turbulent period as Karak, crowning a cone of rock, which rises above a wild and rugged landscape dotted with a grand sweep of fruit trees below.
It is today known as Shobak, but to the Crusaders it was Mont Real (Crak de Montreal) or Mons Regalis, the Fortress of the Royal Mount.
Dinner & Overnight stay in Petra.

6
Petra Visit
After breakfast, Visit the Nabatean Red Rose city of Petra, one of the 7 world wonders and a UNESCO World Heritage site.
Enter the city through 1KM long narrow gorge which is flanked either side by 80m high cliffs! Notice the dazzling colors and formations of the rocks.
The site is massive, and contains hundreds of elaborated rock-cut tombs, a treasury, Roman-style theatres, temples, sacrificial altars and colonnaded streets.
Dinner & Overnight stay in Petra.

7
Petra– Wadi Rum Jeep Ride – Amman
After breakfast, we head further down in southern Jordan to visit other significant sites including Wadi Rum.
Explore Wadi Rum on 2 hours jeep ride into the Jordanian desert! Wadi Rum was best described by T.E. Lawrence as "Vast, echoing and god-like", and by the locals as "Valley of the Moon".
Then back to your hotel in Amman.
Dinner & Overnight stay in Amman.

8
Fly Back Home
After breakfast, departure from Amman via Queen Alia international Airport), to your next destination.

As per mentioned in itinerary

As per mentioned in itinerary

English speaking tour guide

As per mentioned in itinerary
Please note that these packages are customizable, which means that you will be able to make changes to the itinerary/activity if you so desire. The final payment will be calculated as per the itinerary and inclusions reflected on the confirmatory e-mail sent to you.
Please expect to receive your vouchers 72 hours before your departure date (subject to full payment of your package cost).
Personal expenses such as laundry, telephone calls, room service, alcoholic beverages, mini bars etc., are not included.
In case your package needs to be canceled due to any natural calamity, weather conditions etc. Dook Travels shall strive to give you the maximum possible refund subject to the agreement made with our trade partners/vendors.
The passenger names in the booking form should be exactly as per passports. Dook Travels will not bear any liability for the name change fee, if incorrect names and ages have been added at the time of booking.
Please note that your package includes baggage as per airlines policy. Any addition in baggage will be charged separately.
Standard check-in time at the hotel is normally 2:00 pm and check-out is 11:00 am. An early check-in, or a late check-out is solely based on the discretion of the hotel.
In case the selected hotel is unavailable for booking, an alternate arrangement will be offered to the customer in another hotel of a similar category.
Certain hotels may ask for a security deposit during check-in, which is refundable at check-out subject to the hotel policy.This amount has to be deposited by the traveler.
Please note that Day at Leisure essentially implies that no sightseeing activities have been included for that day.
Kindly be on time for your activities, tours and transfers. Dook Travels will not be liable for missing any activity thus for any refund against it in such cases.
No refund either in part or in full will be made for any unused part of the services provided in the package.
The package price doesn't include special dinner or mandatory charges at times levied by the hotels especially during New Year and Christmas or any special occasions. Dook Travels shall try to communicate the same while booking the package. However Dook Travels may not have this information readily available all the time.
Our package price does not include GST and TCS. Applicable GST and TCS will be charged over and above the package price.
For queries regarding cancellations and refunds, please refer to our Cancellation Policy.
For any paid activity which is non-operational due to any unforeseen reason, we will process the refund & should reach the guest within 30 days refund requisition. Also, for any activity which is complementary and not charged to Dook Travels & guests, no refund will be processed.
Our package prices are on twin sharing accommodation basis thus published prices are applicable for minimum two persons and multiple of two thereon.
As per RBI guideline every foreign traveler has to provide us his PAN details. The Dollar component of package price will be taken out of your BTQ (Basic Travel Quota).
The tour cost does not include any Overseas Insurance Premium, but we strongly recommend buying Overseas Insurance Policy. The same after issuance is non refundable.
These terms are general terms for our tour packages.Any term mentioned in proposal shall be considered part of it and in case of discrepancy term mentioned in proposal shall prevail.
Disputes, if any, shall be subject to the exclusive jurisdiction of the courts in New Delhi.
Payment Policy
Payment schedule depends on destination, time of booking, inclusions, airline and hotel payment policy etc thus it is specific to your package bookining.
Payment schedule will be part of our proposal to you for the package.
If payment is not made as per the schedule provided in the first booking confirmation e-mail, Dook Travels reserves the right to cancel the booking after attempting to get in touch with you. Refunds would be as per the package cancellation policy.
Cancellation Policy
Once Booking received : INR 5000 (Per PAX) + actual Ticket cancellation + Hotel cancellation as per hotel policy+Visa fee if visa is applied.
60 – 45 Days prior to departure : 25 % of land cost + INR 5000 (Per PAX) + actual Ticket cancellation+Visa fee if visa is applied.
45 – 30 days prior to departure: 50% of land cost + INR 5000 (Per PAX) + actual Ticket cancellation+Visa fee if visa is applied.
30 – 10 days prior to departure: 75% of land cost + INR 5000 (Per PAX) + actual Ticket cancellation+Visa fee if visa is applied.
Within 10 days: Full.