Top Osaka Tour Packages
Osaka is one of Japan's most vibrant cities, and it's home to a rich history. It has been known as the cultural capital of Japan since its inception in the early 1600s when it was known as Osaka Castle Town. Today, Osaka has over 2.8 million people living here! So if you're thinking about visiting this exciting city in Western Honshu, then look no further than Dook's highly demanded Osaka Tour Packages! All the packages are all-inclusive with top-class amenities and at a reasonable price slab. You can also choose to enjoy your Osaka Tour as you wish and pay later while heading home full of memories to cherish!
Things to know about Osaka (Japan)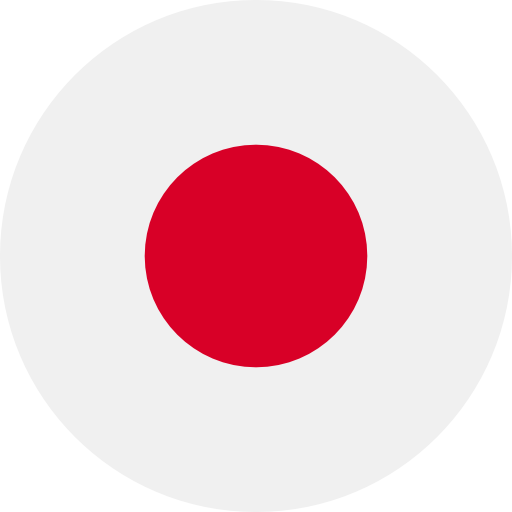 If you're looking to visit Osaka, Japan, you'll find it's a great place to visit. So many things to do and see and so many different ways to engage with the culture. From museums to parks and gardens, there is no shortage of places where you can take a break from the hustle and bustle of the city. As far as accommodations go, Osaka has a wide range of options for travellers on every budget. You can stay in an Airbnb apartment or even at one of the many hotels available in town. If you're looking for something more low-key and affordable, check out one of the many hostels or guesthouses in town.
There are also plenty of restaurants that serve everything from traditional Japanese fare to Americanized versions of popular dishes. If you want something familiar, try one of these restaurants: Fujiya 1935, Hajime, Osaka tacos, Alto Tritone, and La Cime, to name a few. If you want something exceptional or unique-to-the-area, try one of these restaurants: Ajinoya honten, Okonomiyaki Chitose, Okonomiyaki Kiji, Yakiniku M Hozenji Yokocho and many such. If you're looking for a little retail therapy while you're in town, check out Jump Shop Osaka Shinsaibashi or Umeda Shopping Arcade. Then there are all those shops where you can buy souvenirs made by local artists.
Airports
Osaka International Airport, Yao Airport, Kobe Airport
Experiences in Osaka
Osaka is a city that has everything you could want in a city. It's filled with things to do, and there are so many different places for you to explore. You can find shops selling all sorts of things, from clothes to food and everything in between! There are also arcades where you can play games or watch movies if you want. You can also find traditional restaurants where you can eat some delicious food made by famous chefs. There are also places called "ramen shops"! Osaka is also known for being very clean and having friendly people who will go out of their way to help tourists when they need it most! It's no wonder why people love coming here.
Top Attractions in Osaka
If you love to experience the sights and sounds of Japan, Osaka will not disappoint. Owing to its history as an ancient capital of Japan, Osaka has a rich culture that is still alive today. You can visit temples and shrines, visit museums, or take a walk around the city's many parks and gardens. The city itself is compact, so it doesn't take long to get around on foot but if you do want to explore more of the city's attractions, there are plenty of options. One such is through our Osaka Packages.
Osaka is a land of great beauty and culture. It's also a city with a rich history, and it's home to some of the world's most iconic landmarks. If you're looking for a vacation that will allow you to explore all of these things, here are some ideas for things to do:

You can't complete your Osaka Tour without a trip to the castle. It's one of the most popular tourist attractions in Japan, so it should be on your list for sure! Osaka Castle has been around since 1583 and was originally built by Toyotomi Hideyoshi. The castle has been destroyed several times over its history, but it's still standing today thanks to its architectural design and layers of stone walls that make up this famous building.

Eat your way through Dotonbori! Dotonbori is a prominent sightseer spot, and you'll find multiple bistros, delis, marts and more. There's also a gigantic shopping mall nearby. If you're looking for something different than the usual tourist traps in Osaka, head to Dotonbori through our Osaka Holiday Packages.

Stroll around Universal Studios Japan. Universal Studios Japan is a theme park which was established in 2001. The park has many different attractions, such as Jurassic Park, Harry Potter and the Forbidden Journey, Back to the Future and so on. Visit the park through our Osaka Tour Packages to get a good deal on your tickets! You can also buy individual tickets at those attractions but if you do that it will cost more money than buying them together with other attractions! With Dook's Osaka Tour Packages, you will get to visit some of the top attractions like the Deer Park Inn, Todaiji Temple, Kinkaku-Ji, Nijō Castle, and so on and so forth.

The Deer Park Inn is a hidden gem in Osaka. It's located in a residential neighborhood, Nara and is one of the oldest hotels in Japan. The Deer Park Inn is known for its quiet, peaceful atmosphere. The rooms here are large and comfortable, with high ceilings and large windows overlooking a small garden. They're decorated with traditional Japanese furniture and fittings that give them a cozy feel despite their modern design. On your Osaka Tour, if you're looking for an escape from the hustle and bustle of city life, look no further than this beautiful hotel nestled among trees just off Umeda Station!

If you've ever been to the Todaiji Temple in Nara, you'll know why it's one of Japan's most popular sites. The temple is home to a stunning Shosoin Temple treasure house, which is home to some of the nation's most treasured objects and it's not just for tourists. The Shosoin Temple treasure house holds over 100 treasures on display, including the Kakemono, a painting of an ancient courtesan, and the Horyuji Yakushi Nyorai Bodhisattva. But it's not just their beauty that makes these treasures so special, they're also considered important historical artefacts. Whether you're looking for something elegant or just want to see something intriguing from a cultural standpoint, this Osaka Tour is sure to be a treat!

Kinkaku-ji, or the Golden Pavilion, is a Buddhist shrine and is considered one of the incredible creations of Japanese architecture. The pavilion was built in 1955 and is dedicated to Kannon Bosatsu or Avalokiteśvara. UNESCO declared Kinkaku-ji a World Heritage Site due to its historical importance as a representation of the pure aesthetic refinement of medieval Japan. Nijō Castle built in I679 is another UNESCO World Heritage Site. The Nijō Castle represents the power and victories of warlords or shogun over the emperor during the Edo period.

Kiyomizu-dera is a famous temple in Osaka that is a must-visit on your Osaka Tour. The temple was founded in 788 AD and has been dedicated to Kannon, a Japanese Deity. It has also been declared a World Heritage Site by UNESCO because of its beautiful landscaping, gardens and buildings.

Besides, take up our Osaka Holiday Packages and get entangled with the activities when in the majestic city like: Catch a baseball game at Kyocera Dome Osaka; explore the shopping districts of Shinsaibashi and Umeda; visit the Kintex building and the Museum of Contemporary Art; take a boat ride down the Okawa River; shop till you drop at Tenjinbashi-Suji Shopping Arcade; visit the Floating Garden Observatory at Umeda Sky Building; explore Sumiyoshi Taisha Shrine, one of Japan's oldest shrines or go on a day trip to Kyoto, Nara or Kobe.

Osaka has something for everyone, whether you're looking for culture or food. It's also a great place to visit if you're new to Japan because there are so many things outside the major tourist areas that aren't crowded with tourists yet have lots of history behind them and with our Osaka Packages double the fun!

We hope that you've enjoyed this guide to some of Osaka's best attractions. Whether you are looking for a day trip or an extended stay in Japan, Osaka has plenty of activities waiting for you. Don't forget to book Dook's coveted Osaka Packages at the earliest, so that you do not miss out on the chance! With Dook International, we ensure a guaranteed trip full of memories, entertainment and fun without any compromise for your comfort and safety. Dook is a certified travel agency that has organized successful and satisfactory tours to over 500+ destinations for over five lakh travel enthusiasts!
Explore More: Attractions in Japan

Book Package: Japan Tour Package