Top Napier Tour Packages
If you're looking for a place to spend your vacation, Napier is the place for you. With its small size and close proximity to the ocean, Napier is perfect for those who want to explore a fascinating part of the world! Whether you're looking for an adventure-filled vacation or a quiet retreat from the city, it has something for everyone. Travel with Dook's Top Napier Tour Packages and let us take care of the rest. Our packages are made to fit your needs, and they include everything you desire to have a great time in the destination. We'll also make sure that we keep your itinerary as stress-free as possible so that you can enjoy every moment of your trip.

Things to know about Napier (New Zealand)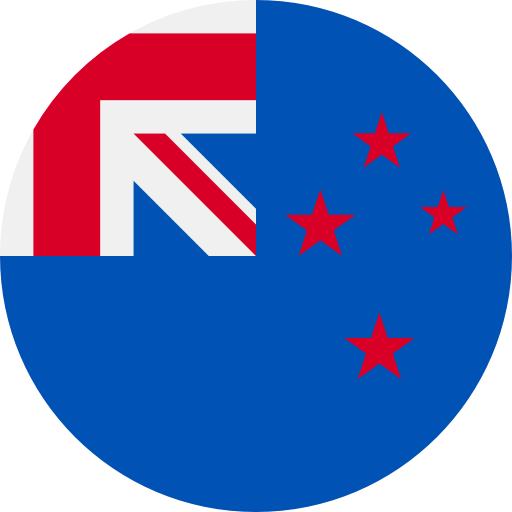 If you're looking for a place to visit in New Zealand, the city of Napier may be the answer. It's a bit of an after-thought of many travellers' must-to-see lists, but it has its own charm that makes it worth a stop. The city is home to several historic attractions, including the iconic and ornate Faraday Museum of Technology. If you're looking for something more modern and stylish, check out some of the edifices that boast the art and culture of the land! If you're looking for places to eat while you're visiting Napier, there are plenty of restaurants in the area that offer delicious dishes from around the world. Or you can just grab a coffee at one of their outdoor cafés while enjoying some people-watching on one of their many bridges or walking paths along the riverside walkways. If you want to get into nature, head over to the Ahuriri Estuary Walk with our Napier Holiday Packages!

Airports
Hawke's Bay Airport
Best time to visit
Nov-Apr
Experiences in Napier
The people of Napier are friendly and welcoming. You'll never get the feeling that you're in the middle of nowhere. With our Napier Packages, your accommodation will be close to the beach and you can behold the majestic ocean from your window. The city is small enough for you to walk to most places and enjoy the cafes and restaurants along the way. On any given day, there may be yoga classes at your hotel, a basketball game at the gym nearby, or even a free concert at one of the local parks. If nothing else appeals to you, there are plenty of other options on your Napier Tour like hiking along one of the many trails or just walking around town and admiring all of its historic buildings. Napier has lots of intriguing pasts for people who love history! From old buildings to museums full of artefacts belonging to different eras throughout history, Napier is a jewel in itself!

Top Attractions in Napier
If you're planning a visit to Napier, New Zealand, you've come to the right place. We've got all the information you need about this beautiful city and its beautiful attractions! The city is full of charm. Its home to several great sites and points of interest, but the biggest attraction is definitely a guided vintage car tour. Make sure not to miss out on it! If you're looking for other things to do while in Napier, we recommend taking some timeouts at Brookfields Vineyards with our Napier Holiday Packages. Not only will they help your body relax and recharge, but they'll also give you something new and exciting to look at as well!

When you're ready to get out of your home, Napier is the perfect place for you. It's a small town with a big heart, where everyone knows everyone and they are always happy to see you. Whether you want to visit the beautiful beaches, explore the local wineries or take in some local festivals, the options never seem to end. And when you're done with all that fun stuff, there are plenty of restaurants and bars to keep your taste buds satisfied!

Top Things to Do in Napier

The city of Napier is a hub for travel, with a wide range of experiences on offer. Looking for a unique cultural experience? Head to The Art Deco Trust, which is an archaic building of the 1930s with a fascinating history.

• Want to head out into the wild? Te Mata Peak is just a short drive away, and there are plenty of options for hiking, kayaking, and more.
• If you're looking for something more active than that, try a guided hike through the hills surrounding the city, you'll get great views of the city from up high!

Apart from that, you can go on a Vineyard cycling tour, ride on a hot-air balloon over Hawke's Bay, and explore the Ōtātara Pā Historic Reserve. The ocean beaches and miniature train ride at Keirunga Park Railway cannot be missed with our Napier Holiday Packages! Going on a vintage shopping spree and attending a live gig concert should be on your itinerary list, too!

Top Reasons to Visit Napier

Napier is a city with its own unique charm and it's a great place to visit. Here are the top reasons why you should visit this majestic land:

• The food is amazing! You'll find that the locals know how to do their cooking well. You can't go wrong with anything they make in this town!
• The people are friendly and helpful. They like to meet new people from all over the world who come to visit them. They're always eager to share their culture with visitors and make sure everyone has an amazing time!

There are so many things to do, including beautiful beaches and lots of museums that will interest kids of all ages and grown-ups too! You'll never run out of things to do or see after visiting Napier!

Travelling Tips for Travellers

We have got some tips for you for your Napier Tour:

• Book your accommodation in advance with Dook International's Napier Tour Packages. You won't break the bank and we ensure that you get the best holiday experience possible.
• Bring cash with you if you are planning on travelling to Napier during the high season usually around Christmas and New Year.
• Pack light! Make sure that your bag is lightweight so that it doesn't weigh you down carrying it around!

If you're looking for a unique and fun way to get around Napier, look no further than our tours. We've got everything from half-day tours that take in the highlights of the city to full-day trips that explore some of the less-travelled areas. Whether you're looking for a quick stroll through the streets, an afternoon at a winery, or something in between we can help you plan your perfect day in Napier with our Napier Packages!
Explore More: Attractions in New Zealand

Book Package: New Zealand Tour Package