Top Marrakesh Tour Packages
Marrakesh is one of the most famous cities in Morocco, offering ancient history and a rich cultural heritage. Visit the Souk El Bahia and discover how patterns are made in clay pottery. Take in the iconic views of the Great Mosque and Taourirt Beach along your tour to Marrakesh! Dook Travels' Marrakesh Tour Packages encompass the most memorable travel experiences and unique moments for you to relive a lifetime's worth of memories. We, at Dook offer the top Marrakesh Packages that will let you explore the beautiful city of Marrakesh with our travel experts.
About Marrakesh (Morocco)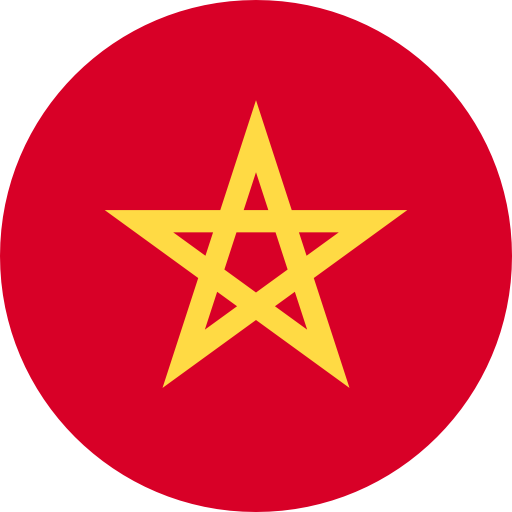 Marrakesh is a great place to travel for days of shopping, sightseeing and eating. Here are some aspects for your information about the city before you tour: Marrakesh has beautiful olive groves, markets and narrow alleyways that lead to lush courtyards. The Medina hosts the Marrakech International Film Festival and is filled with mosques and maqams that are open to visitors throughout the week. The Moroccan city of Marrakesh is also a popular travel destination due to its exotic charm and rich history. The streets and bazaars of the city are full of locals and visitors who wander around enjoying the sights and sounds. Many Yemenis reside in Marrakesh where they work as weavers making brocade carpets. Each new government proposal to outlaw this practice is met with fierce opposition by the traders. It is very easy to get here.
Book your flight and land in the city, where Dook team will be waiting to receive you! The airport in Marrakesh is called Marrakesh Menara Airport and the best time to visit this mesmerizing city is between March and May.
Airports
Marrakesh Menara Airport
Best time to visit
Mar-May
Climate Types
Hot Desert, Subtropical
Experiences in Marrakesh
Explore the magical world of Marrakesh, one of the most colourful cities in Morocco. This city is known for its cafés and riads, a series of traditional, single-room houses that household travelers since long till date. Experience a true Moroccan involvement as you stroll through the souks, wander over the medina, or relax at our new rooftop terrace for spectacular views.
Top Attractions in Marrakesh
Marrakesh is a gorgeous city full of history. It's one of the oldest cities in the world and has some incredible architecture to go along with its history. You'll find yourself wandering through alleys filled with small shops selling spices and other unique items, as well as markets selling everything from clothes to vegetables. There are also plenty of great sites around town like Koutoubia Market, Bahia Palace and so on where you can learn more about this fascinating place even further!
If you need help finding your way around town or getting settled in the best accommodation the city has to offer, take up our Marrakesh Tour Packages. Visit every local place of interest without worrying about the transportation selections available in the area! If you are planning to stay overnight as well in Morocco, Marrakesh is the best place to opt for.

A must-see destination in Morocco, Marrakesh is the former capital rich with history and culture. Explore the ancient souks, sip mint tea in one of the city's many cafés, or go on a camel ride through the Sahara Desert outside town. Marrakesh is famous for its souks or bazaars. You'll find jewellery, textiles, scented candles and fabrics, spices and handmade goods in these labyrinthine stores that are open day and night.

There are many sites as well that you will get to witness on your Marrakesh Trip. As you sit to plan your itinerary, you must be wondering where to start! Let Dook take the responsibility, help you plan your Marrakesh Tour.

Visit the Jemaa el Fna! This is where Marrakesh comes alive. Jemaa el Fna is the biggest quad in Marrakesh. It is the center of one of Morocco's major markets and is packed with stalls, shops selling antiques and even a few cafes. The famous among them are traditional Moroccan clothes and costumes, colourful carpets and astounding handicrafts. The square, which was once bustling with peddlers selling goods mostly to Moroccans, today attracts tourists who come here to sit down and enjoy a cold drink or eat some freshly grilled kebabs or couscous.

The next on your Marrakesh Trip is the Koutoubia Mosque. The Koutoubia Mosque or the Kadidya Mosque also referred to as the Blue Mosque for its sky-blue prayer hall interior. It is most famous for its famed Al Kazani minaret. The building is part of the Kasbah of the Udayas and it stands in the Medina of Marrakech with its courtyard surrounded by four high walls and a smaller one so that you can't escape from the space except through one door or another. As history states, it was built between 1612 and 1836 with 40,000 stone blocks.

If you have sufficient time during your Marrakesh Trip, visit the Bahia Palace. It was built in the 1860s by Grand Vizier Si Moussa. Out of all the rooms within the 8000 sq. m. palace, 150 rooms are open for tourists. The one thing that will make your eye pop is its zouak ceilings. When touring this majestic palace, do not forget to witness the Petit Riad, Cour d'Honneur, and Grand Riad! Don't miss a tour to Saadian Tombs and Majorelle Garden.

On your Marrakesh Tour, you'll have a chance to try local cuisine, which is often homemade and very fresh. The street food is always good and inexpensive. You can also visit bakeries that sell fresh breads and pastries, or you can stop by a butcher shop for lunchtime meat sandwiches. If you want something more substantial than sandwiches, there's usually an option at each of these places as well. Moroccan tagines (stews) made of lamb or chicken stewed in spices, couscous salads full of vegetables, salads made with tomatoes and cucumbers, vegetable soup made with lentils instead of meat, and the list goes on!

To sum it up, Marrakesh is a gorgeous city full of history. It's a great place to visit and we hope you'll enjoy your stay there as much as we want you to go through our Marrakesh Tour Packages. The city has many attractions, including the Grand Mosque, where tourists can enjoy shopping in one of its many souks (markets) or take pictures with some monkeys that are kept around here as well! There are also lot of restaurants with delicious food like couscous and tagines. If you crave for food then after walking around all day then go eat something here!

Marrakesh is a budget-friendly place to visit, so you can spend as much or as little time there as you'd like with our Marrakesh Tour Packages. Dook International packages are all-inclusive and reasonably priced, ensuring the utmost comfort and safety during your Marrakesh Trip!
Explore More: Top-Rated Morocco Attractions

Book Now: Best Morocco Packages