Top Manali Tour Packages
Manali, the popular hill station in Himachal Pradesh, needs no portrayal! Manali is a place of pilgrimage for many people. It is also a place where you can have the best time of your life. The beauty and historical significance of the town makes it an ideal place to visit. If you are planning a trip to Manali, it is crucial that you know about some of the Top Manali Tour Packages available and make your travel experience even more enjoyable. Outdoor activities like skiing, trekking, hiking and camping are quite popular among tourists in Manali. You can enjoy nature at its best without having to worry about getting lost or being injured during your stay in this beautiful destination. The best way to enjoy all these activities is by choosing one of the many Manali Packages offered by Dook International.

Things to know about Manali (India)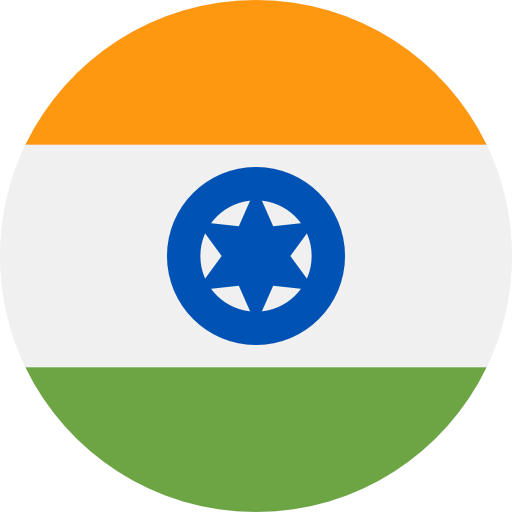 Manali is a city in the state of Himachal Pradesh in northern India. It is also the summer capital of Himachal Pradesh and has many advanced ski resorts. The city is surrounded by 12 beautiful hills, including Deo Tibba, the highest point in Manali. The most famous one is the Khrei RaJot. Manali also sits at an elevation of about 2050 feet above sea level, which makes it one of the best places to visit in India during summertime as well.

Manali is home to many of the country's most famous mountains, including the Kullu Manali and the Rohtang Pass. It also has numerous lakes and rivers that are popular tourist destinations including the Beas River, which is a tributary of one of India's largest rivers, the Indus. Manali is also known for its rich culture and cuisine; many people from surrounding areas come here to enjoy these things as well as shop at local markets or shops around town! Here are some things you should know before you go:

The city is full of beautiful trees, many of which can be seen during the monsoon season. Manali has the best climate for vacations, with temperatures that keep fluctuating above and below the freezing point! Furthermore, there are lots of entertainment options for visitors, including horseback riding, balloon rides, and paragliding. With our Manali Holiday Packages, you just need to get ready for your trip, and the fun will follow!

Best time to visit
Jan-July, Sep-Dec
Climate Types
Oceanic, Subtropical
Experiences in Manali
Nestled in a valley enveloped by snow-capped mountains, Manali is a breathtakingly gorgeous place. The city is known for its natural beauty and peaceful surroundings, which makes it one of the best places to scour in India. Manali is a great place to tour if you're looking for adventure. There are plenty of activities available in and around town, including rafting, skiing, hiking and paragliding. If you're an adventurous type who relishes seeking new places and challenges with new activities each time you travel, then this may be the destination you are looking for! The people of Manali are friendly and welcoming. They love meeting new people from all over the world! This is one of the main reasons why many tourists plan their Manali Tour every year! Tourists want to experience what it's like to live in India's picturesque Himalayan region. Furthermore, Manali offers some of the best views on earth!

Top Attractions in Manali
Manali is a perfect place to visit in September-July. The weather is warm and sunny, and there are plenty of attractions that you will relish through our Manali Packages. If you wish to explore on your own, it is easy to get around on foot as well.

The city is home to many interesting attractions, including the Solang Valley. It is considered one of India's holiest places due to the location of the 'Mini Amarnath' temple. There's also the Hidimba Devi Temple and the mesmerizing Gurudwara Sahib Manikaran. Manali also has several museums that are worth checking out if you're interested in Indian art or history. The sight of the Bhagsunag Waterfall cannot be described in words! Moreover, if you like hiking, there are plenty of trails available in Manali that will allow you to explore some amazing views of nature without getting too far away from civilization or comfort. You'll find yourself surrounded by lush forests and stunning mountain scenery all while learning about India's rich yore through various shrines built along the way.

Manali is often referred to as the gateway to adventure tourism in India. This is because it offers travelers an opportunity to explore some of the country's most beautiful natural wonders along with having an enjoyable time while doing so! Termed "The Queen of the Hills" because of its beautiful landscape and serene atmosphere, the area offers some of the best hiking trails and attractions that provide a glimpse into local culture. Plan your trip to Manali with Dook International. We'll help you decide on the best route, make sure you're included in the itinerary, and even handle all your travel arrangements. We make it easy for you to get there, so you can solely focus on having fun!

Top Travel Experiences in Manali

Manali is an amazing place to visit and it's a great place to start your travel adventure. If you're looking for something different in your travels, Manali is a great place to start.

Manali has everything from mountain peaks to lakes and waterfalls, so if you're looking for something relaxing or active you can camp out near the alpine lake, Chandra Taal. You can also enjoy a picnic at Rahala Falls or soak yourself at the Vashisht hot springs. For a relaxing evening, enjoy some local wine made of local fruits and vegetables with our Manali Holiday Packages.

If you're looking for a more active travel experience, you can go hiking and biking on one of its many trails available throughout the city. Enjoying paragliding & zorbing at Solang Valley, mountain trekking at Chandra Taal, mountain driving at Rohtang Pass, and mountain biking at Leh are some of the best activities to take part in! Of all the available trekking options, some of the tourist favourites are Chanderkhani Pass, Chandratal Lake trek, Beas Kund, Hampta Pass, and Deo Tibba Base Camp.

If you're looking for water sports, there are plenty of fun picks. You can also go Trout fishing at Beas River and its streams, visit the Pandoh Dam, and get yourself wet at the Sajla Waterfall, to name a few!

For some spiritual experience on your Manali Tour, head to the Shri Hari Yoga Ashram. Located in the Village of Vashisht, the orange-roofed ashram is a perfect place to give that requisite stretch to your body amidst the hills and streams. Visit the Arjun Gufa to mediate and activate your seven chakras!

Top Things to Do in Manali

When looking for a place to visit with your family or friends, Manali always comes to mind. There are several things to do in Manali that will keep everyone entertained and happy.

• Visit the awesome Manali Waterfalls with our awesome Manali Tour Packages. The most amazing among them are Zana Falls, Jogini Falls, Rahala Falls and Rozy Waterfalls.
• Apart from its magnificent natural reserve, Manali boasts many historic shrines. The most famous are the Hadimba Temple and Gauri Shankar Temple. The Manu Temple and Raghunath Temple are other notable ones.
• If you are a history buff, you can explore some of Manali's historic artefacts at the Museum of Himachal Culture & Folk art. From religious relics to household objects, one can find everything that boasts the town's cultural past in this museum.
• With our Manali Packages, ride a Yak at the Manali Wildlife Sanctuary. From vivid birds to exotic varmints like brown bears, ibex herds, snow leopards, musk deer, kokla, and so on and so forth!
• Visit the peaceful Manikaran Sahib and take a holy bath at the sulfur hot springs or relax at the Tibetan Monastery.
• If you are an art lover, head to Naggar Castle. It is open to tourists throughout the week from 7 am to 10 pm. Near Naggar Castle is the 800-year-old shikhara-style architectural temple, Gauri Shankar Temple.
• Next, to witness a mesmerizing terrain with sacred importance, head to the Bhrigu Lake! If you are visiting the Himalayan land during December-February, you can enjoy skiing at the Solang Valley!
• For an offbeat experience with our customised Manali Holiday Packages, head to the Gulabo village bejeweled with a tranquil vista!
• If you wish to experience Buddhist culture head over to the Manali Gompa. Famous for its chortens, paintings and pagoda-style architecture, it is one of the tourist favorite destinations!

Top Shopping Places in Manali

If you're looking for unique gifts or something special to take back home, head over to Manali. You won't be disappointed! The main shopping area is located on the main road, which is known as "Manu Market". The main street is lined with shops selling everything from clothes to Tibetan jewellery and household items. Another important shopping tract is Mall Road. It's a very large market with many shops selling all types of goods. In the market, you'll find a wide range of shops selling antique jewellery, clothing, shoes, fabrics, furniture and many other things.

What to Eat and Drink in Manali

Manali is known for its warm climate and beautiful scenery. But what do you eat and drink here? Street foods are in full demand among tourists!

• Khatta, Bombay Bhelpuri, Sidu, Samosas, Trout, Babru, Bhey, Patande, Tudkiya Bhat, and Aktori are some of the best edibles to try.
• Some of the tourist-recommended restaurants are Chopsticks, Rose Garden, Martin, Casa Belle Vista, Fat Plate and Johnson's Café.
• Café Amigos, Café 1947 and Café Nirvana are some of the best coffee houses.
• The Buzz and Chelsea Club are some of the top pubs and bars.

Top Reasons to visit Manali

The list of reasons to visit Manali is endless. The beauty of this place is that you can do as much or as little as you want. You can trek through the mountains, take a relaxing stroll on the riverside, or just walk around the town and get lost in the crowd. If you're looking for an adventure-packed vacation, then you'll love the fact that endless activities are waiting for you in Manali. It's also easy to get around because there are so many convenient options. You can head out on your own or take a Dook Manali Tour if you want to see everything at once. For those who want to make the most of their time in Manali by visiting other places nearby, there are plenty of options available as well! Last but not the least, its cheap!

Top Travelling Tips for Travellers

In your Manali Tour, there are a few things that you should keep in mind.

• Make sure your clothes are warm enough, the temperature will change dramatically throughout the day, so be prepared!
• Try to communicate with the locals! They will tell you about the hidden gems that are worth exploring!
• Be flexible! Travelling to Manali is both physically and mentally challenging, which means it's very important to make changes to your schedule if necessary. If you're not adaptable, it will be much harder for you to enjoy yourself while you're there.

If you're looking for a fun, memorable trip to Manali, Dook International is a perfect choice. We offer a wide range of Manali Packages, and a few of them are customised. We're committed to creating an unforgettable experience that will make your trip 'the one you'll never forget!' Our friendly staff members are always ready to help you with anything you need during your stay in this majestic land, so don't hesitate to ask if there's anything we can do for you!
Explore More: Indian Tour Packages