Top Lucerne Tour Packages
The city of Lucerne, located on Lake Lucerne, serve as the entrance to central Switzerland, is surrounded by a stunning hilly landscape. With Dook Travels' Lucerne Tour Packages you can travel in the town while traversing across central Switzerland. Its attractions, alluring shopping selection, the picturesque lakeside location and the close-by Excursion Mountains of the Rigi, Pilatus and Stanserhorn are mind-blowing. One of the oldest covered wooden bridges in Europe, the medieval Chapel Bridge, complete with gable paintings, is the focal point of Lucerne's townscape. The Museggmauer, a wall that has been retained in its former, well-fortified state with the exception of one of its towers, is another prominent feature of the town.
Things to know about Lucerne (Switzerland)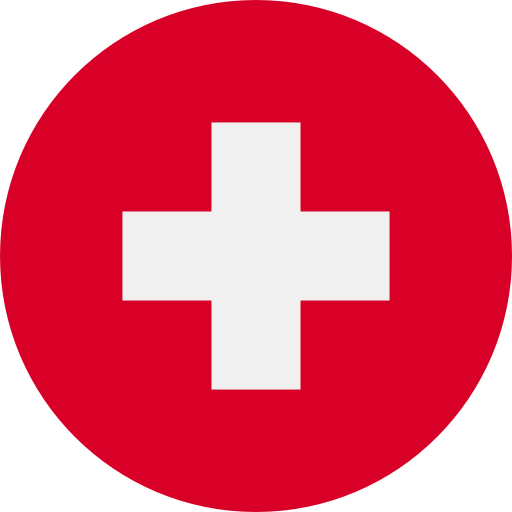 A city that is considered to be a tiny version of Switzerland is located near the northern end of Lake Lucerne, in the country of Switzerland. Lucerne, a remarkable city with both an old soul and a modern energy. Here, history, culture and breathtaking natural beauty all converge to welcome you to an unforgettable Swiss vacation. Lucerne is the starting point for some of the most awesome Alpine rides. It is perched snugly among the towering mountains, overlooking Switzerlands fourth-largest lake. The adventurers willing to scale the lofty heights of Mt. Titlis, Mt. Pilatus, Mt. Rigi, and Jungfraujoch can use Lucerne as a base. The city is home to some incredible remnants of its past, like the Museggauer, the Kapellbrucke and the Spreuerbrucke. These two are among the worlds oldest covered wooden bridges. Travel back in time to the Old Town with our Lucerne Tour Packages, which still hold onto Lucernes character in its little squares and historic burghers homes.
Best time to visit
Jun-Sep
Experiences in Lucerne
There are mountains all around Lucerne, one of Switzerland's most beautiful cities, situated on Lake Lucerne. The village includes a medieval old town with lovely bridges and cobblestone streets. Some of Switzerland's most well-known sights like the Chapel Bridge and Lion Monument, are included in Lucerne Packages. Lucerne offers a variety of activities, like museum visits, boat rides on Lake Lucerne and mountain trekking in the Swiss Alps. For stunning views of the city and surroundings, you can ride gondolas or cable cars to the summit of adjacent mountains.
Top Attractions in Lucerne
Lucerne is a well-admired vacation spot, it doesn't get overly crowded, though. You won't be squeezing through crowds on the sidewalks or standing in long queues for attractions, even during the busiest time of the year. In contrast to other well-known tourist locations where you can hardly move around due to the crowd, here it is so refreshing. Beautiful Lucerne is a great destination for a quick break. It features stunning mountain views, charming old town streets and tons of outdoor and hiking-related activities covered in Lucerne Packages.
In Lucerne, there are other locations where you may see the city from above besides mountain tops. Tandem flights are offered by various paragliding companies inside the city. However, true adventure in and around Lucerne starts in winter. Extreme sports enthusiasts who ski or snowboard down the thrilling slopes turn the snow-covered mountain slopes into their playground. Lucerne Tour Packages has slopes for everyone, whether you're a Level 9 expert or a rank novice.

The Verkehrshaus der Schweiz, a museum that chronicles the development of mechanized transportation in Switzerland, is a great place to while away hours. Observe a moment of silence at the Lion of Lucerne. It is a somber memorial honoring the slain Swiss mercenaries who took part in the French Revolution. Another natural beauty is the Glacier Garden, located nearby the monument. It is a collection of glacial potholes that were created about 20,000 years ago, during the last ice age. The most incredible exhibits, however, are the fossilized shellfish and palm fronds from a time when this region was a subtropical seashore, dating back 20 million years.

Lucerne with lot of Adventure Activities:

Lucerne offers plenty of adventure with its alpine weather and mountainous terrain. Lucerne welcomes all kinds of adventure-seekers, presenting everything from easy hikes to strenuous peaks. The tranquil city has a thrilling side that will make your heart race with the eager expectation of an adventure that has been promised.

Take a relaxing paddlewheel steamer excursion on Lake Lucerne if you need a break from adventure. It is the apex of a return to more leisurely modes of transportation. The cogwheel train ride on Mount Rigi is another recommended calming pastime. Enjoy the scenic beauty as you leisurely ascend to the top on Europe's first cogwheel train on Lucerne Tour.

Lucerne's Shopping:

Shopping in Switzerland has a unique attraction that is rarely experienced elsewhere. Switzerland is a humming retail mecca, offering everything from exquisite chocolates to precise clocks and watches. Lucerne is no different because it is a miniature version of Switzerland. The city is home to a number of upscale haute couture stores, chocolatiers, and gift shops that may satisfy every craving.

The Old Town of Lucerne is among the top locations for shopping. Small specialized stores sell an eclectic assortment of apparel, shoes and antiques. In the newer section of Lucerne, Pilatrusstrasse offers a more modern retail experience. The most popular products to purchase in Lucerne are watches, chocolates, and souvenirs. The majority of stores, however, are closed on Sundays. Don't delay your buying till the very final day, then.

Lucerne's Cuisine

Perhaps the best indicators of a culture's beliefs and customs are its food and eating habits. Lucerne is a foodies' paradise that will satiate your cravings with an advanced culinary tradition that has a worldwide flair. When it comes to dining out, Lucerne will indulge you for choice with everything from the newest Haute restaurants to venerable old taverns.

A family-run tavern that has been in operation for more than a century is called The Wirtshaus Galliker. It is adored for both its cuisine and the cozy familiarity that greets you as you enter. Try the Luzerner Chügelipastete, a crunchy shell filled with veal and a creamy mushroom sauce, which is their most well-known meal. Valentino is the place to go for a true Italian experience if you have a craving for Italian food on Lucerne Tour.

Travel Tips For Travelers

Year-round tourist hotspot Lucerne provides various experiences based to the different season. The greatest time to visit Lucerne is from June to September, though, when it is at its busiest. Long treks, bike rides and music festivals may all be enjoyed to the utmost in the city's beautiful weather, which is cooled by the Alps. The arrival of winter snow signals the beginning of ski season. Additionally, now is the ideal time to visit Lucerne for some fantastic travel discounts.

The Swiss Alps offer skiing and snowboarding in the winter. Additionally, you may go swimming in Lake Lucerne or camping and trekking in the Alps in the summer. Base jumpers and paragliders both like Lucerne. You might arrange a tandem flight with a pro if you want to attempt paragliding. All four seasons are lovely in Lucerne. The typical summertime temperature is roughly 26 degrees Celsius. Additionally, the typical winter temperature is close to 0 degrees Celsius. However, Lucerne's summers and winters can be extremely hot and chilly. So be sure to bring proper apparel if you're visiting during these times.

Dook International offers a variety of Lucerne Holiday packages that will allow you to take advantage of this exciting vacation spot throughout the year. Contact us right away if you're seeking a personalized Swiss vacation package. Online vacation reservations can also be made at your convenience.
Explore More: Top Attractions in Switzerland

Book Package: Switzerland Tour Package