Top Langkawi Tour Packages
A duty-free island and an archipelago of 99 islands (plus five small islands visible only at low tide in the Strait of Malacca) are collectively known as Langkawi. They are situated 30 kilometres off the coast of northwest Malaysia and a few kilometres south of Ko Tarutao, which is close to the Thai border. It is a Kedah administrative district from a political standpoint and Kuah is the district's biggest town. The island's most well-liked beach and tourist destination is Pantai Cenang. It is known as Malaysia's oldest island, it is popular for its beautiful views and serene beaches. View the white sandy beaches yourself this holiday season by booking one of Dook's Langkawi Tour Packages!
Things to know about Langkawi (Malaysia)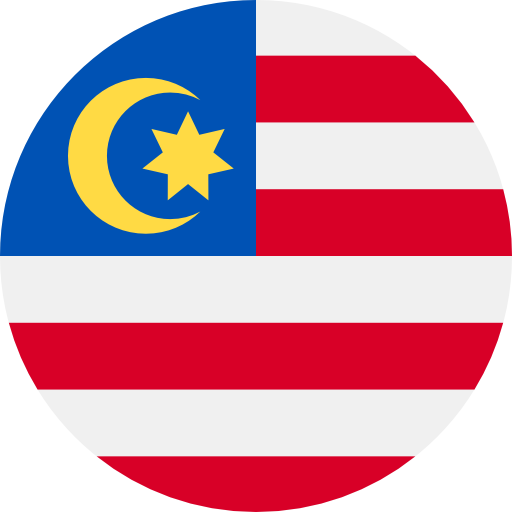 Vacations to Langkawi will take you to the archipelago in Malaysia's northwest. For individuals who choose Langkawi Tour Packages because they value nature, the collection of 99 islands in the Andaman Sea can provide a singular travel experience. Langkawi may be romantically rewarding with its forest-covered hills, lovely white-sand beaches, and transparent waters. The main draw of Langkawi tours is Pulau Langkawi, the largest of the islands. Both air and sea travel are available to the island of Langkawi. The island is connected to important locations like Kuala Perlis, Kuala Kedah, Penang, and Tamalang by the Langkawi Jetty Point. Additionally, there is ferry service to the Thai islands of Ko Lipe and Satun town.
Airports
Langkawi International Airport
Best time to visit
Nov-Apr
Climate Types
Tropical Monsoon
Experiences in Langkawi
UNESCO designated Langkawi Island as a World Geopark. Machincang Cambrian Geoforest Park, Kilim Karst Geoforest Park, and Dayang Bunting Marble Geoforest Park are three of its principal conservation areas in Langkawi Geopark (Island of the Pregnant Maiden Lake). Within Langkawi Geopark, these three parks are the most well-liked tourist destinations. There are several places to visit, with delicious food and luxurious stays, with the piece de resistance being the area's beautiful clear beaches.
Top Attractions in Langkawi
The main draw of Langkawi excursions is Pulau Langkawi, the largest of the islands. Many travellers who book Langkawi packages visit the Geo Park in Langkawi, which UNESCO designated as a World Geopark. During your trip of Langkawi, you might also want to stop at The Seven Wells, Crocodile Adventureland, Legend Garden, and Eagle Square. Along with Datai Bay, Burau Bay and the island's northern most tip, Tanjung Rhu, Langkawi contains the islands' most well-known beach, Pantai Cenang.
When going to Langkawi, it is imperative that you take in the picturesque views, the serene waves of the ocean and the soft sand on the beaches. Besides lounging on a beach, there are adventurous attractions and a rich environment of culture and history. There is plenty to do for nature-lovers on these islands as well. Encapsulate all of Langkawi by booking one of our Langkawi Tour Packages!

Best Travel Experiences in Langkawi

To get an overall view of Langkawi, you can opt for a cable car ride. On the island of Langkawi's southwest coast is Panorama Langkawi. You can ride the cable car all the way to the top, which is 708 metres above sea level. The distance covered by this journey, which connects the Base Station at the foot of Machinchang Mountain with the Top Station at the Mountain's Summit and the Sky Bridge, is a total of 2.2 km. Once you're at Sky bridge, you are now on the longest curved and free span bridge in the world.

The 125-meter-long structure is among the longest curve suspension bridges in the world, and building it required taking into account a number of crucial factors, including structural balancing from a single point (top of the pylon), optimal weight management, load distribution, pre-fabrication of the bridge, and on-site installation.

Of course, a must do at Langkawi is visit all the incredible beaches. Pantai Cenang is a 2km long stretch of white sand located on the western shoreline of Langkawi and it is the most popular public beach to both tourists and locals. It is considered to be the prettiest beach in the whole of Malaysia, with its gentle curve, incredible view of the ocean lined with palms and coconuts, and other islands close by. It is a great beach for families. The water is clean and suitable for swimming. Those interested in sunbathing may rent beach chairs and umbrellas. Furthermore, there's tons of water sports available on the beach itself.

There are kiosks that offer snorkelling, boat rides, Jet Ski, banana boating and even parasailing. From this beach, you can take a boat ride to nearby islands such as Pulau Rebak Kecil and Pulau Rebak Besar, which can even be walked to during low tide. The beach is also well known for its fantastic sunset views. Another attraction for visitors is the large number of shops and restaurants lined up on the beachside road.

Tanjung Rhu beach boasts powdery sand along its shoreline and water that is extremely clear and pure. The entrance to the shoreline is marked by a corridor of tall trees, which serves as an interesting entryway. Tanjung Rhu beach preserves it's tranquilly for visitors seeking some time alone because it is secluded from the outside world and the grasp of commercialization.

All year long, the beach is peaceful, unpolluted, and tranquil, with gentle sea breezes blowing. The beach is surrounded by rows of broken limestone crags, which further add to its captivating beauty. Due to its nearby residents, including Four Seasons Resorts and Tanjung Rhu Resort, the beach is easily accessible and has grown in popularity. Visitors would undoubtedly comprehend why Tanjung Rhu beach is regarded as one of Langkawi's top coastlines after seeing this location.

Top Things to Do in Langkawi

Kilim Geoforest Park is a great stop for nature lovers. Visit the coastal mangrove forest in Langkawi to marvel at nature. After stopping at the jetty, you can explore a mangrove swamp on a wooden platform while taking in the natural beauty of the crooked Bogak tree, tree crabs, macaques, and unusual limestone formations. You arrive to the bat-filled cave immediately from the walkway! The forest reserve may also be explored by boat, and you can discover all about its ecosystem, medicinal plants, and migrating birds.

On a similar line, you may also visit Langkawi Wildlife Park. Enjoy some fantastic, entertaining, and up-close encounters with our animals as well as a special service from an interior guide who escorted you throughout the park. Touch the animals, feed them, and interact closely with some rare species on a walkway that is completely covered.

About 32 miles north of Kuah, on the route to Teluk Datai Bay, is where you'll find Crocodile Adventure land. The Convention on International Trade and Endangered Species has it listed as being 20 hectares. This park is referred to as Taman Buaya Langkawi locally. One of the many attractions on the island of Langkawi is Crocodile Adventure land. Children have long been fascinated by crocodiles. With an amazing Crocodilian Education Talk Show, juvenile crocodile fishing, and feeding, explore "The Largest Crocodile Adventure land in Langkawi." Get up close to several crocodile species from around the world and take pictures with "live" juvenile crocodiles.

You're in for a thrilling and instructive experience at Underwater World Langkawi (or "UWL"). Be astounded by the nearly 4000 wildlife and aquatic life forms on show, which are divided into themed parts such as the fascinating Tropical Rainforest, the magnificent Temperate World, the interesting Sub-Antarctic Climate, and the plentiful Freshwater and Marine Life sections. UWL has an excellent duty-free shopping area and Eden Cafe to further improve your experience.

Best Places to Eat and Drink in Langkawi

In Pantai Tengah, the Hidden Restaurant and bar is situated next to the water sports with its distinctive white building and turquoise accents. The setting exudes a rustic-clean feeling that gives both local and visitor customers the impression that every day is the perfect day to relax and enjoy the moment. The customers can have lunch, dinner, or cocktails right by the beach while taking in the undeniably gorgeous sunset views and the sea wind that never felt closer. Offering both Western and local cuisine, each dish is freshly made and brings out the greatest flavour in each item.

Mare Blu has been providing more than simply meals since it first opened in the centre of Perdana Quay in March 2004. The restaurant's straightforward culinary philosophy and rustic décor with a contemporary Italian flair create a welcoming atmosphere. It makes the travellers feel entirely at ease. You will undoubtedly feel at home here whether it's for lunch, an early appetitive, or supper, whether you're with loved ones, friends, or a client. They offer real Italian food, including seafood, homemade pasta, pizza and dessert. Their menu options reflect the friendly and laid-back ambiance and the cuisine is prepared in the lightest possible manner to maximise the flavour of the ingredients. Each dish is created using high-quality ingredients that are either imported from Italy or grown nearby.

Best Shopping Places in Langkawi

The newest upmarket shopping complex in Pantai Cenang, Cenang Mall, dominates the area's main tourist attraction. The mall, a two-story structure with 42 shop lots with an elevator and escalator, is the newest flagship property of PL Soon Huat Realty Sdn Bhd. The most upscale resorts and restaurants can be found at Pantai Tengah, which is also around five minutes away from Cenang Mall. The Pantai Cenang mall is well situated right next to the sea on the main thoroughfare, making it simple for customers to buy there.

Why Travel to Langkawi?

As previously stated, Langkawi has several beautiful beaches where once can kick back and relax under the sun while also keeping a good balance of adventurous activities for those who want some adrenaline in their life. Furthermore, there is plenty of culture in the local cuisine and tons of shopping to be done, whether you want souvenirs or other duty-free items. It is a must-to-visit destination if you love tropical islands!

Top Travel Tips for Travellers

Nearby eateries and lodging are also in abundance. Save your effort and buy one of Dook International's unique Langkawi Holiday Packages. It will cover all the bases for you in an affordable manner, if you are travelling to Langkawi for the first time and not sure of where to book and what the best discounts are.
Explore More: Attractions in Malaysia

Book Package: Malaysia Tour Package