Langkawi Island Tour 5 Days
Pkg Id

0000319

Destinations

1

Duration

4 Nights

Attractions

3

Price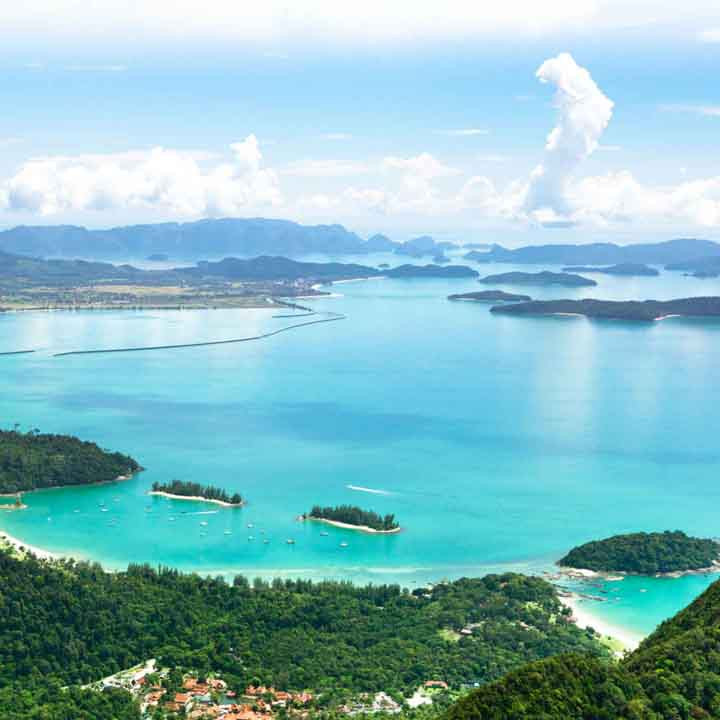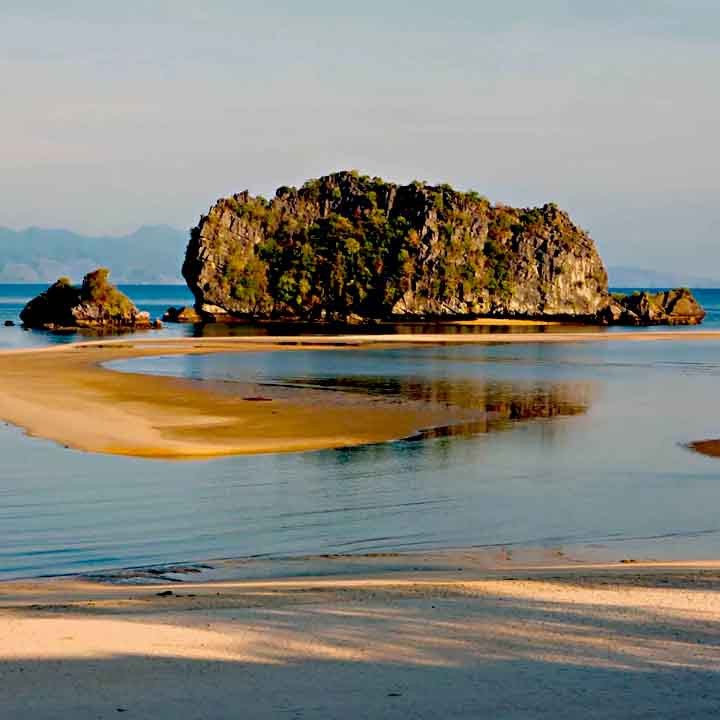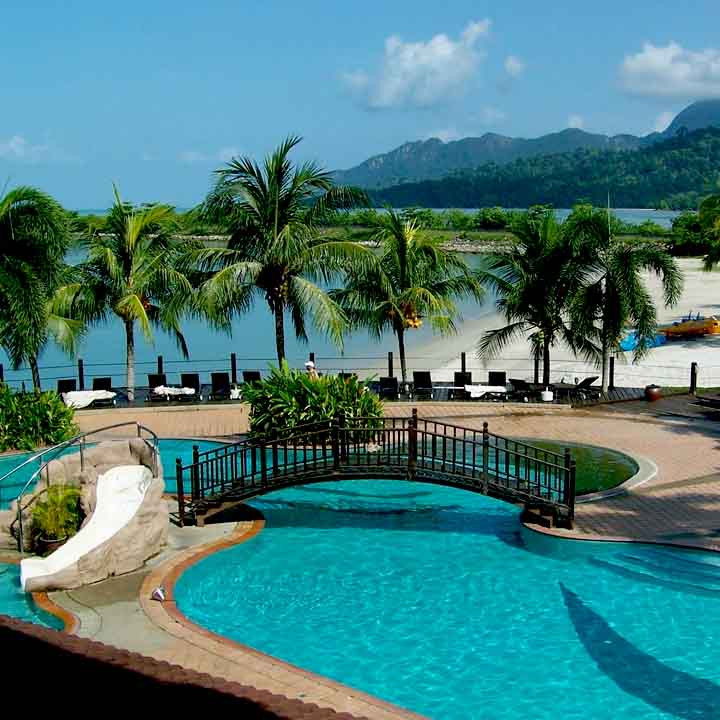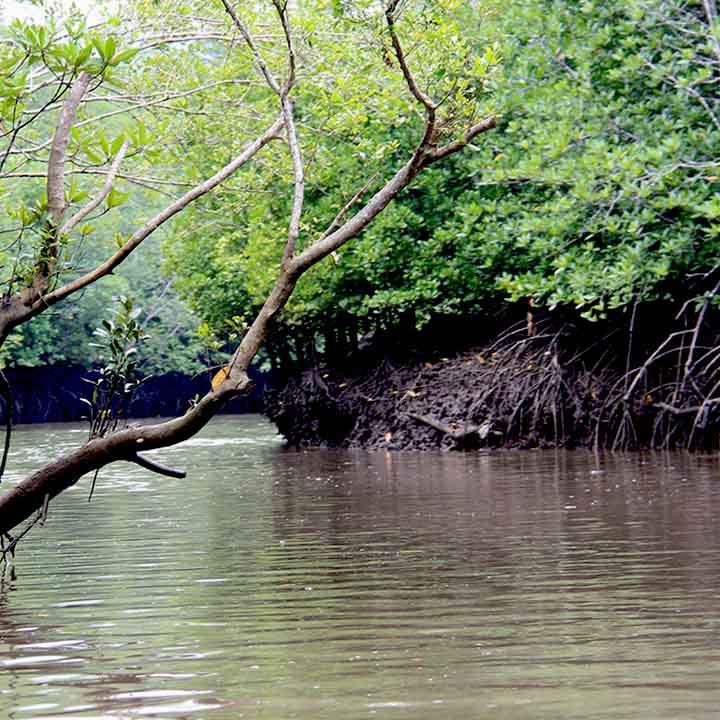 1
Arrival-Langkawi Island
Arrive either on Kuala Lumpur International Airport and take your short flight to Langkawi Island OR Arrive directly on Langkawi Island.
Upon arrival you will be meet and greet by our Airport representative. Drive to Hotel
Arrive and check-in to the hotel.
Half-day Island Hopping Tour: Discover the delights of the Langkawi Archipelago on this 4-hour jet-ski tour. Hop onto your jet-ski and head onto the Andaman Sea with your guide. Enjoy breathtaking views over the crystal-blue seas and white sands of the Langkawi archipelago. Visit Dayang Bunting Island, widely considered the jewel in the archipelago's crown. Admire forested hills and rocky outcrops, and hear of traditional island legends. Zoom among rocky outcrops and hidden bays on route to the Fjords, and enjoy personal attention from your guide on this small-group tour, limited to eight people.
Below are things you can do in the captioned tour,Half-day Jet Ski tour of Langkawi archipelago,Ride solo or with a passenger on a convoy across turquoise waters to secret coves,Explore eight rocky islets with an experienced guide, including Dayang Bunting Island,Take a dip in Dayang Bunting Lake, the largest freshwater lake in Malaysia,Marvel at limestone structures and verdant jungle surrounding the Fjords.
Overnight stay at the hotel.

2
Mangrove Forest & Eagle Watching– Langkawi
Breakfast at the hotel.
Today, you will explore Langkawi's coastal Mangrove Forest & Eagle Watching, where you can escape to a serene surrounding that is unique to this part of the world. Admire the eagles and intricate streams that complete nature's masterpiece.
Start your morning with a harmonious drive to the edge of the mangrove forest. Get ready for a scenic boat ride into the wetland, where many forms of greenery and mangrove trees greet you on your journey. Now is the perfect time to take some pictures of the curious monkeys and various birds that call this place home.
Continue your journey by exploring caves filled with unimaginable limestone formations, handcrafted by the hands of nature. Be wary but not worried about the many swifts and bats whose eyes might reflect when you look up to the top of these formations.
Back in the sunlight, gaze into the sky and watch the eagles circling around the majestic skyline. Langkawi is home to 3 different species of eagles, and you can see them feeding at the cove.
Proceed to the fish farm located at a harbor that is considered an equal to Vietnam's famous and iconic Halong Bay. Understand the daily routines that the hardworking locals need to go through in order to manage a successful farm. Conclude your tour with lunch at the Fish Farm Restaurant before going back to the comfort of your hotel.
Overnight stay at the hotel.
3
Grand Island Tour – Langkawi
Breakfast at the hotel.
Today you will discover more than 10 of Langkawi's major attractions on this comprehensive day tour. Embrace the natural wildlife, listen to mystical legends, witness the vibrant culture, and become a local expert by the end of the day.
You will begin your tour with a visit to the Atma Alam Batik Village, where you get to see and understand how the traditional Batik Cloth is made. Continue on to Makam Mahsuri's, where a mystic tale and a curse hide within this tomb.
Proceed to the Black Sand Beach, and keep an open mind when hearing the local folklore of how the sand became black. While you are here, take the opportunity to visit the local fishing village and appreciate the lifestyle it has to offer.
Next on the itinerary is the iconic Eagle Square, where a massive brown eagle is always ready for a photo opportunity. Break for lunch at Kuah Town.
After your delicious meal, visit Malaysia's largest crocodile farm and be greeted by more than a thousand "Crocodylus Porocus" crocodiles.
Proceed to the base station of Mat Chinchang Hill to ascend to the top via the Langkawi Cable Car.
Langkawi Sky Bridge: Once you reach to the peak of Mt. Mat Cincang, you take a breath taking view from the Sky Bridge Viewing point.
Hanging at a height of 2,170 feet between the two mountains, Langkawi Sky Bridge is counted among the longest cable-stayed bridges in the world. It stretches itself for 410 feet and has transparent sections on its pedestrian. These transparent sections not only let people enjoy the spectacular beauty of the surroundings but also the dense tropical forest underneath.
Situated on the peak of the second tallest mountain Mt. Mat Cincang on Pulau Langkawi, one can reach here with the help of the cable car ride. Starting at the 'end' of the cable car ride, you can hop on to the bridge after a 15 minutes' walk from the dropping point. You must reach the place as early as possible as the bridge could accommodate only 200 people at one time.
Do not forget to bring your camera to capture all the picturesque scenes around you through the transparent windows of the cable car and from the parapet of the bridge. If it is the right season, then you may even catch the glimpse of the unique flora and fauna possessed by the island. However, do not miss the nearby restaurants around the sky bridge along with all the places and things you could grab on!
Before ending your tour, take a stroll along the stalls of the Oriental Village. Here you can enjoy some retail therapy with a variety of souvenirs and local handicrafts before heading back to your Hotel.
Back to hotel and overnight stay.

4
Langkawi Island
Breakfast at the hotel.
After breakfast you will head to the stunning shores of Langkawi and spend a day cruising through blue water on a spacious and comfortable boat. Make frequent stops to explore hidden lagoons, pristine beaches, and mysterious caves and tuck into a delectable lunch along the way.
Get picked up from your hotel and head to a marina where you can climb aboard a sleek yacht.
Grab a drink from the open bar and find a seat as the crew tosses off the mooring lines and your captain sets a course around Langkawi.
Drop anchor just beyond a quiet beach and spend the afternoon swimming in crystal clear water, lying on the sun-drenched beach, exploring the nearby jungle, or checking out nearby sites on a kayak. Back on the boat; enjoy a tasty buffet-style lunch paired with refreshing soft drinks and ice cold beer.
On your way back to the dock, consider jumping in the boom net for a wild ride or simply relax on the spacious deck, snapping photos of the spectacular scenery before you return to your starting point.
Back to hotel and overnight stay.
5
Fly Back
Breakfast at the hotel.
Check-out from the hotel and drive to Langkawi Airport for your international flight straight back to home with wonderful memories.

As per mentioned in itinerary

As per mentioned in itinerary

English speaking tour guide

As per mentioned in itinerary
Visa
Click to view Visa information
General Terms
Please note that these packages are customizable, which means that you will be able to make changes to the itinerary/activity if you so desire. The final payment will be calculated as per the itinerary and inclusions reflected on the confirmatory e-mail sent to you.
Please expect to receive your vouchers 72 hours before your departure date (subject to full payment of your package cost).
Personal expenses such as laundry, telephone calls, room service, alcoholic beverages, mini bars etc., are not included.
In case your package needs to be canceled due to any natural calamity, weather conditions etc. Dook Travels shall strive to give you the maximum possible refund subject to the agreement made with our trade partners/vendors.
The passenger names in the booking form should be exactly as per passports. Dook Travels will not bear any liability for the name change fee, if incorrect names and ages have been added at the time of booking.
Please note that your package includes baggage as per airlines policy. Any addition in baggage will be charged separately.
Standard check-in time at the hotel is normally 2:00 pm and check-out is 11:00 am. An early check-in, or a late check-out is solely based on the discretion of the hotel.
In case the selected hotel is unavailable for booking, an alternate arrangement will be offered to the customer in another hotel of a similar category.
Certain hotels may ask for a security deposit during check-in, which is refundable at check-out subject to the hotel policy.This amount has to be deposited by the traveler.
Please note that Day at Leisure essentially implies that no sightseeing activities have been included for that day.
Kindly be on time for your activities, tours and transfers. Dook Travels will not be liable for missing any activity thus for any refund against it in such cases.
No refund either in part or in full will be made for any unused part of the services provided in the package.
The package price doesn't include special dinner or mandatory charges at times levied by the hotels especially during New Year and Christmas or any special occasions. Dook Travels shall try to communicate the same while booking the package. However Dook Travels may not have this information readily available all the time.
Our package price does not include GST and TCS. Applicable GST and TCS will be charged over and above the package price.
For queries regarding cancellations and refunds, please refer to our Cancellation Policy.
For any paid activity which is non-operational due to any unforeseen reason, we will process the refund & should reach the guest within 30 days refund requisition. Also, for any activity which is complementary and not charged to Dook Travels & guests, no refund will be processed.
Our package prices are on twin sharing accommodation basis thus published prices are applicable for minimum two persons and multiple of two thereon.
As per RBI guideline every foreign traveler has to provide us his PAN details. The Dollar component of package price will be taken out of your BTQ (Basic Travel Quota).
The tour cost does not include any Overseas Insurance Premium, but we strongly recommend buying Overseas Insurance Policy. The same after issuance is non refundable.
These terms are general terms for our tour packages.Any term mentioned in proposal shall be considered part of it and in case of discrepancy term mentioned in proposal shall prevail.
Disputes, if any, shall be subject to the exclusive jurisdiction of the courts in New Delhi.
Payment Policy
Payment schedule depends on destination, time of booking, inclusions, airline and hotel payment policy etc thus it is specific to your package bookining.
Payment schedule will be part of our proposal to you for the package.
If payment is not made as per the schedule provided in the first booking confirmation e-mail, Dook Travels reserves the right to cancel the booking after attempting to get in touch with you. Refunds would be as per the package cancellation policy.
Cancellation Policy
Once Booking received : INR 5000 (Per PAX) + actual Ticket cancellation + Hotel cancellation as per hotel policy+Visa fee if visa is applied.
60 – 45 Days prior to departure : 25 % of land cost + INR 5000 (Per PAX) + actual Ticket cancellation+Visa fee if visa is applied.
45 – 30 days prior to departure: 50% of land cost + INR 5000 (Per PAX) + actual Ticket cancellation+Visa fee if visa is applied.
30 – 10 days prior to departure: 75% of land cost + INR 5000 (Per PAX) + actual Ticket cancellation+Visa fee if visa is applied.
Within 10 days: Full.