A melange of various cultures and history, a collage of vivacity and elegance, an assortment of endless surprises and a blissful package featuring wonderful countryside, amazing beaches and ancient rainforests; Malaysia in every way, is the real crowning jewel of Southeast Asia. Over the years, this beautifully diverse country tucked in the north of the equator has gained popularity as one of the most visited destinations in the region, justifying its famed label "Malaysia-Truly Asia". If planning a trip soon, you'll be thrilled to know that the Malaysia Tourist Attractions come with a 'do-not-miss-out' warning. Wanting to see a smart cultural and cuisine capital? Kuala Lumpur is 'the' choice. If you seek peace while holidaying, Langkawi and Cameron Highlands are a must-visit. Does a fusion of old and the new tickle your wanderlust? Head out to explore Penang (specifically its George Town) and Melaka which are the cities steeped in history intermingling with today's contemporary lifestyle. Be it for any sort of travellers- honeymooners, backpackers, families or solo vacationers, the places to visit in Malaysia welcome visitors with an unmatched charm that is hard to find anywhere in entire Southeast Asia.

Undeniably, if we call out the name "Malaysia", the first best thing that strikes our travel-stricken mind is "Kuala Lumpur". Set in the heart of the country, the capital Kuala Lumpur is much more than just a stopover city; it is boisterous, amiable and bustling with never-stopping energy. Hawker bazaars, streets packed with live singers, bright coloured temples, chic food lanes, unmissable towers, mega malls, rooftop bars- you name it and KL has it all! From Chinatown to Jalan Alor and the Petronas Towers to the Perdana Botanical Gardens and Bukit Bintang street, there's no shortage of exciting Kuala Lumpur Tourist Attractions to explore.

Malaysia is a fantastically diverse country with so much to explore and experience! Discover this part of Asia and you'll never return disappointed. Here are our top picks of the coolest Malaysia Attractions along with some of the incredible places to visit in Kuala Lumpur.

Top Places to Visit in Malaysia and Kuala Lumpur: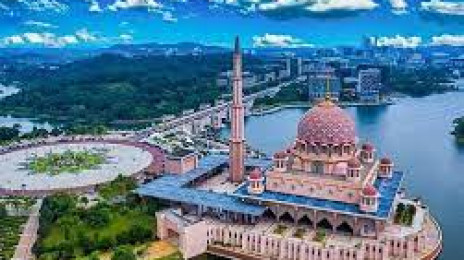 Putrajaya
Putrajaya is a city in Malaysia south of Kuala Lumpur. Its known for its late-20th-century architecture including the Putra Mosque made from rose-colored granite with a pink dome. Nearby is the immense green-domed Perdana Putra which contains the prime ministers office complex. The 3-tiered Putra Bridge is inspired by Iranian architecture with 4 minaret-type piers overlooking the man-made Putrajaya Lake.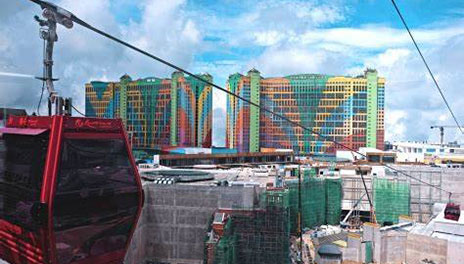 Resorts World Genting
Genting Highlands - Dubbed the City of Entertainment this breezy resort-town is especially popular with locals and weekend warriors from Singapore.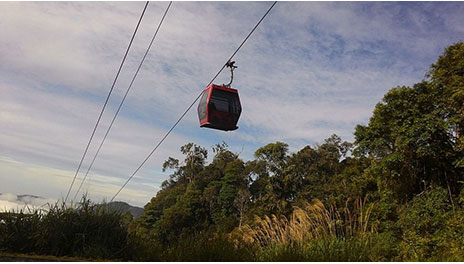 Awana SkyWay Genting Highlands Pahang.
The Awana Skyway also referred to as the new Awana Skyway is a gondola lift system connecting Awana Transport Hub Chin Swee Temple and SkyAvenue in Genting Highlands Pahang Malaysia since December 2016.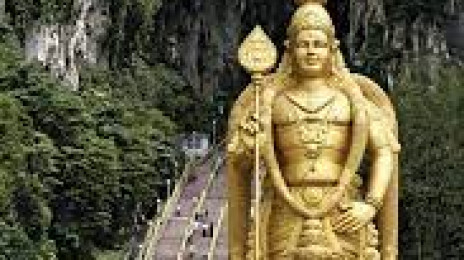 Batu Caves
Batu Caves is a limestone hill that has a series of caves and cave temples in Gombak Selangor Malaysia. It takes its name from the Malay word batu meaning rock. The hill was originally known as Kapal Tanggang from the legend of Si Tanggang. The town nearby is named after the Batu Caves limestone formation.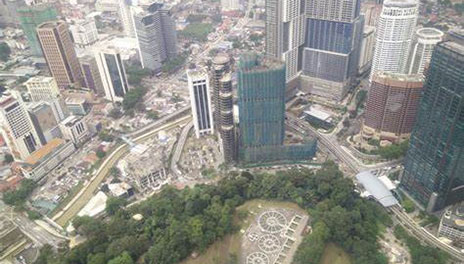 KLCC Observation Deck
Regardless of morning afternoon or at night the observation deck at 276 meters ... Take your time to walk around the deck enjoying different scenery. ... 2 Jalan Punchak Off Jalan P.Ramlee 50250 Kuala Lumpur Malaysia.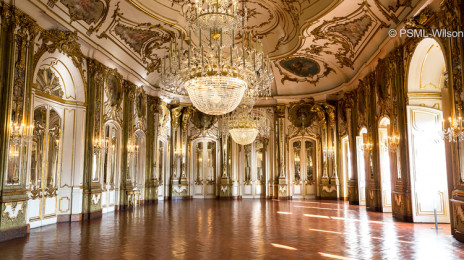 National Palace
The Istana Negara is the official residence of the Yang di-Pertuan Agong the monarch of Malaysia. It is located along Jalan Tuanku Abdul Halim in Segambut northwestern Kuala Lumpur. The palace opened in 2011 and replaced the old Istana Negara which was located at a different compound in central Kuala Lumpur.
Sunway Lagoon
The Sunway Lagoon is a theme park in Bandar Sunway Subang Jaya Selangor Malaysia owned by Sunway Group.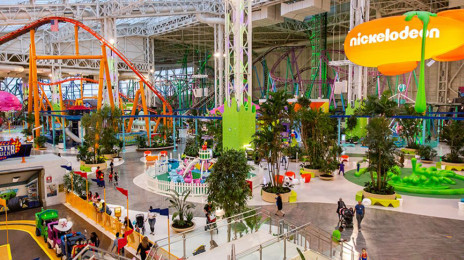 Wild West Cowboy InDoor Theme Park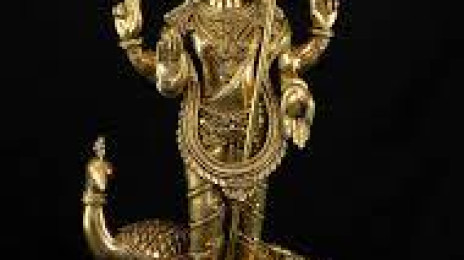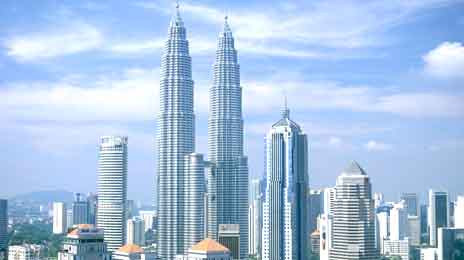 Petronas Twin Towers
The Petronas Towers also known as the Petronas Twin Towers are twin skyscrapers in Kuala Lumpur Malaysia. According to the Council on Tall Buildings and Urban Habitats official definition and ranking they were the tallest buildings in the world from 1998 to 2004 when they were surpassed by Taipei 101.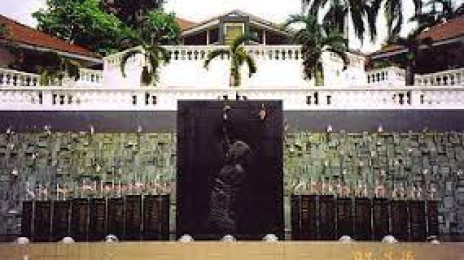 Tunku Abdul Rahman Memorial
The Tunku Abdul Rahman National Park comprises a group of 5 islands located between 3 and 8 km off Kota Kinabalu in Sabah Malaysia.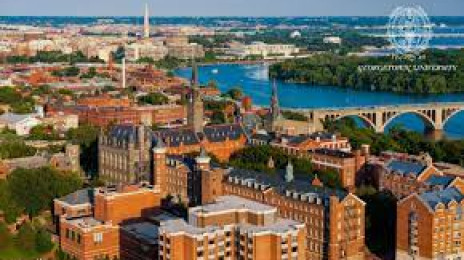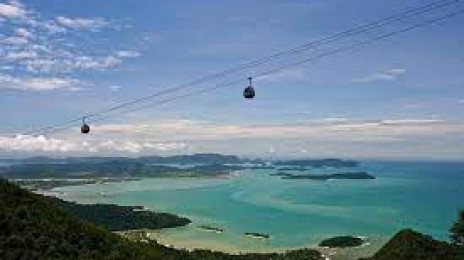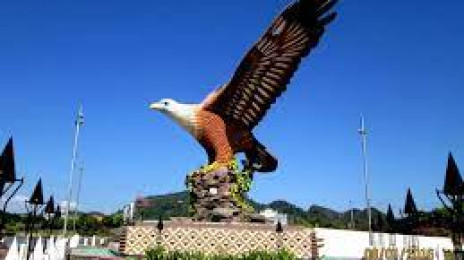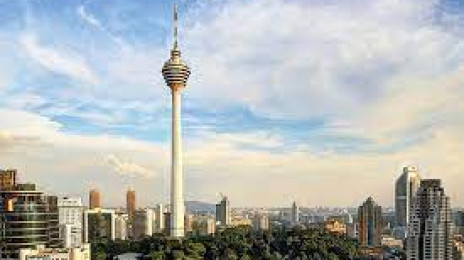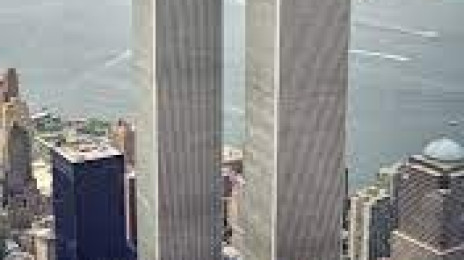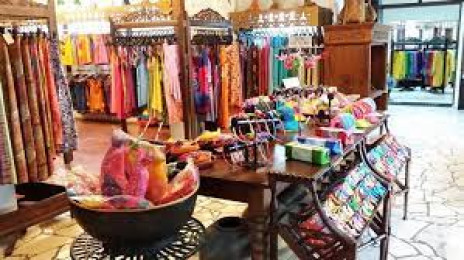 Atma Alam Batik Art Village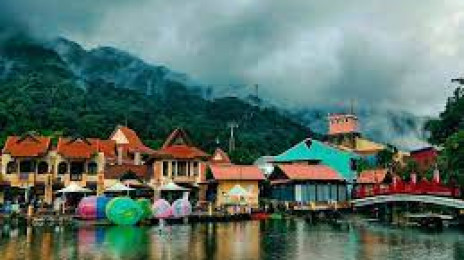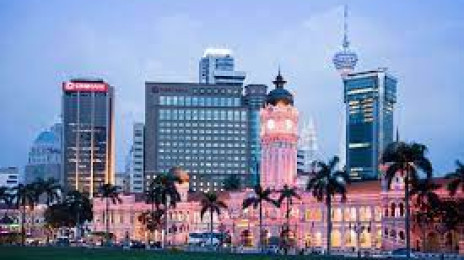 Merdeka Square
Merdeka Square is a square located in Kuala Lumpur Malaysia. It is situated in front of the Sultan Abdul Samad Building. Literally Independence Square it was formerly known as the Selangor Club Padang or simply the Padang and was used as the cricket green of the Selangor Club.
Resorts World Genting
Genting Highlands - Dubbed the City of Entertainment this breezy resort-town is especially popular with locals and weekend warriors from Singapore.