Top Kyoto Tour Packages
Kyoto is one of the biggest cities in Japan and even it is used to be the country's capital. It is the old imperial capital, but it is still one of the cultural capitals of Japan. It is a great visit if you are interested in traditional Japanese culture. Dook International offers a variety of Kyoto Tour Packages in order to make your Kyoto Tour a fun-filled affair, with absolutely no stress. Prebook your Kyoto Package ahead of time and pay for it later, to remove any element of doubt on your vacation this holiday season! There is something to see in every corner of this city, so make sure not to miss out anything.

Things to know about Kyoto (Japan)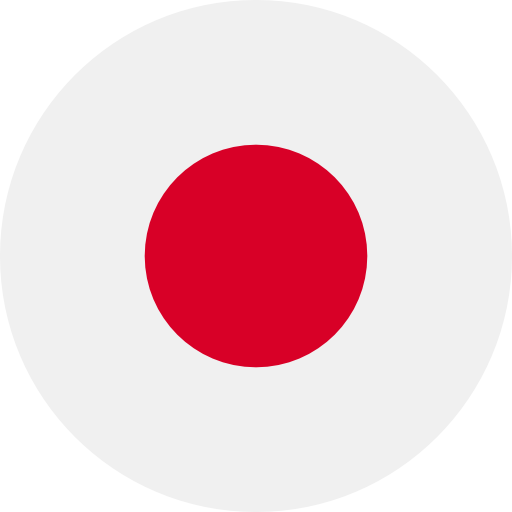 On your Kyoto Tour, you will come to see why Kyoto once served as the emperor's residence, all the way from 794 to 1868. That is quite a large amount of time to develop a city! However, over the centuries, Kyoto came to experience several fires and attacks, but it got rebuild quickly. In fact, its cultural value is so high, it was dropped from the list of cities that were targets for atomic bombs during World War II and it escaped destruction. There are countless temples, shrines and other cultural monuments all across the city.
Experiences in Kyoto
The streets of Kyoto are completely entrenched in traditional Japanese culture. The place has also beautiful seas and mountains that are a part of Japanese mythology, thought to be the place of origin of all Japanese people. There is plenty to see and do and it is a must-to-visit for history buffs and those who would love to find out more about ancient Japan and its culture. Our Kyoto Holiday Packages ensure that you get to experience all of Kyoto in its truest form.

Top Attractions in Kyoto
The visitors go to temples and shrines such as Kiyomizudera Temple and Kinkakuji, as well as the bamboo trees of adjacent Arashiyama. Stay in a traditional ryokan, indulge in a revitalising onsen, and take in the cherry blossom and fall foliage changes. The numerous beautiful rural locations of Kyoto Prefecture are located outside the city. Amanohashidate in the north has long been regarded as one of Japan's three most picturesque locations. Miyama, tucked away in the highlands, is one of the remaining places where you can still find farmhouses with thatched roofs, many of which are still inhabited. If you have concerns about missing out any of these attraction, book one Dook Travels' Kyoto Tour Packages to make sure you get to see everything you want to!

Kyoto is a big city with a lot going on, so planning your Kyoto Tour may seem difficult. Don't worry, Dook International's Kyoto Tour Packages have you covered! You won't have to worry about making an itinerary or skipping any of the significant city features.

Best Travel Experiences in Kyoto

Tourism in Kyoto can be made simplified by dividing the city into Central, Eastern, Western, Northern and Southern Kyoto. There is something significant in all the quarters than Central Kyoto. Our Kyoto Holiday Packages are comprehensive and cover all the regions.

In Central Kyoto, the main point of attraction is Nijo Castle. Post 1867, the possession of the castle left the hands of the imperial family and opened itself to the public as it was donated to the city as a historic site. The castle was listed as a UNESCO World Heritage Site in 1994 because of its palace structures, which are undoubtedly the best surviving examples of feudal Japanese castle architecture. The Honmaru (primary circle of defence), Ninomaru (secondary circle of defence), and some surrounding gardens make up Nijo Castle. Stone walls and moats encircle the Honmaru and the entire castle grounds. This is a great stop on your Kyoto Tour, so make sure not to miss it.

The Eastern Kyoto will give you a glimpse of the beautiful temple architecture that the city has to offer. Kiyomizudera, translated to mean the Pure Water Temple, is one of the most celebrated temples in Japan. In 1994, it was added to the UNESCO list of World Heritage Sites. If you enjoy the kind of history and culture it brings, make sure to book one of our Kyoto Packages so you get to experience it in person! The most distinctive feature of Kiyomizudera is its wooden stage, which protrudes 13 metres over the hillside from its main hall. The stage provides lovely views of the many cherry and maple trees below, which explode in a flood of colour in the spring and autumn, as well as of Kyoto City in the distance.

For a look at one of the most beautiful shrines in Japan, head on over to Southern Kyoto to look at the Fushimi Inari Shrine! Dook International's Kyoto Tour Packages will ensure that you get to see all the incredible sites, including this shrine. It is renowned for the tens of thousands of vermilion torii gates that flank a maze of paths behind its major structures. The 233-meter-tall sacred Mount Inari, which is part of the shrine grounds, has routes that lead into its forested woodland. Fushimi Inari is the most important of several thousand shrines dedicated to Inari, the Shinto god of rice.

The Western Kyoto has one of the best sights in all of Japan, renowned all over the world. This stunning region is Arashiyama and Sagano, right on the outskirts of the city. The area has always historically been a popular tourist destination. Have the same experience as the tourists of yesteryear by booking one of our Kyoto Holiday Packages and immerse yourself in the culture that it has to offer. Arashiyama is the most popular one during the cherry blossom and fall season. The iconic centre landmark of Arashiyama is the Togetsukyo Bridge. Nearby attractions include Tenryuji Temple, Arashiyama's renowned bamboo gardens and pleasure boats that may be rented on the river. There are also numerous small boutiques, eateries and other attractions.

Top Things to Do in Kyoto

If you have booked one of our Kyoto Tour Packages and are interested in a curated tour of history, make sure to check out the Kyoto National Museum. It is one of Japan's oldest museums, having been opened in the late 1800s. The museum's permanent collection is on display very briefly during the year and includes a wide range of cultural artefacts, such as paintings, sculptures, pottery, costumes and calligraphy. The majority of the remaining months of the year are spent using the museum to host special exhibitions on various subjects. Only the museum garden is accessible to the general public in between exhibitions.

Best Places to Eat & Drink in Kyoto

As the former capital of Japan and the location of the imperial court for more than a thousand years, Kyoto has a long and storied culinary history. The local cuisine is diverse and includes anything from humble obanzai home cooking to aristocratic kaiseki course banquets and vegetarian monks' shojin ryori. Foodies who have utilised any of Dook's Kyoto Holiday Packages will be in for a world of pleasure, and can experience a unique blend of traditional and modern cuisine.

Some restaurants experiment with new flavours, while others draw inspiration from the past. There are also fusion restaurants in the city, which use traditional Kyoto products and cooking methods along with those from other cultures. One of the best places to locate excellent fusion restaurants alongside conventional enterprises is the Pontocho nightlife neighbourhood.

Best Shopping Places in Kyoto

Kyoto offers a distinctive combination of shopping options, with old-world shops providing specialised delicacies and traditional crafts coexisting with modern, upscale clothing stores. This is effectively portrayed in Kyoto's main shopping area, which is located along Shijo Street. Make sure to visit all that it has to offer, as your Kyoto Tour would be incomplete without buying souvenirs for yourself and loved ones back home!

The Takashimaya department store is located at the intersection of Shijo and Kawaramachi streets, which is the core of the Shijo Street shopping district. Nearby are upscale clothing retailers like Louis Vuitton and a Daimaru department store. As you walk along Shijo Street over the Kamo River towards Yasaka Shrine, the major businesses give way to smaller boutiques selling fashion and Kyoto specialty foods and crafts.

Why Travel to Kyoto?

Kyoto is an entirely unique experience and it is one of the best places to visit in Japan if you are more interested in history and culture than the hustle and bustle of the other major cities. The Kyoto Packages from Dook International will ensure that you have a smooth holiday, with absolutely no hitches along the way. There is something to see here for everyone, whether you're a foodie or a shopaholic or just someone who likes sight-seeing.

Best Travel Tips for Travelers

With so many things to do in this area, not to mention the variety of hotels, restaurants and other amenities, it can be challenging to carefully plan out your trip. Don't worry if this is your first time visiting Kyoto, Dook International's Kyoto Holiday Packages have you covered! Make a reservation for one of our Kyoto Packages in advance to ensure a trouble-free journey.
Book Package: Japan Tour Package