Top Ko Tao Tour Packages
Koh Tao is a small island in the Gulf of Thailand, and it's the perfect place to get away from all the day-to-day work stretches. With stunning beaches and a laid-back vibe, Koh Tao has something for everyone. For guaranteed fun take-up Dook's Koh Tao Tour Packages are designed keeping your comfort in mind. They are safe, enjoyable and exciting for all ages. Dook offers a variety of packages for tourists to discover the beauty of Koh Tao Island, which are all-inclusive comprising of accommodation, transportation, food and other services. Book your dream holiday with Dook International and delight in the best of Koh Tao's beautiful beaches and sites.
Things to know about Koh Tao (Thailand)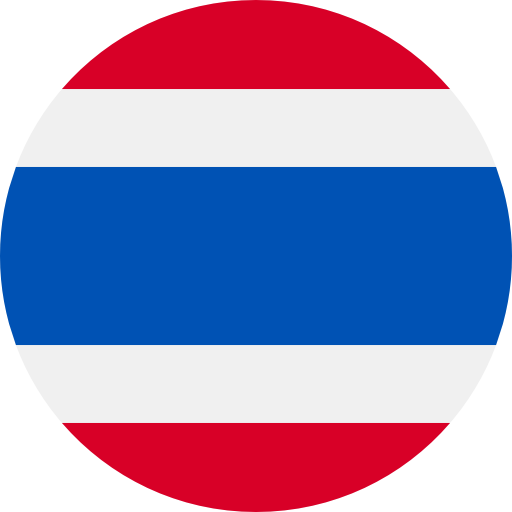 Koh Tao is a great place to stay for those who like to have a good time with various activities. It includes scuba diving, snorkeling, kayaking, cycling tours through the islands' forests, elephant riding tours through the forests, and visits to local villages where you can learn about traditional Thai culture firsthand! Getting to Koh Tao by flight is the most convenient way to reach, but you can also take a ferry. The easiest way to do this is from Surat Thani Airport in Thailand, which is about an hour away from Koh Tao's main island. The ferry ride will cost around $60 per person and takes about three hours depending on weather conditions. Another option for getting from Bangkok airport to Surat Thani city is by bus or minivan service that runs through the night; it only costs about $30 each way with discounts for students. If you're looking for something more private and comfortable than public transportation offers, then consider booking our coveted Koh Tao Tour Packages!
Best time to visit
Dec-Mar, Jul-Aug
Experiences in Ko Tao
Koh Tao boasts some of the best beaches in Asia perfect for swimming or sunbathing all day long! Hence, experiencing a day in Koh Tao means you can spend your time exploring the island's beaches, snorkelling in crystal-clear waters, or simply relaxing with a book on one of the many white sand beaches. If you're looking for some action, there are plenty of activities to choose from. Whether you're into yoga or surfing, there's something for everyone. The island's culture and history are expressed by many significant attractions here. For instance, there are many temples on the island that date back to ancient times and are filled with mesmerizing backstories.
Top Attractions in Ko Tao
If you're looking for some of the world's best beaches, then Koh Tao is the place to go. There are so many great things to do here that it's hard to know where to start! If you want to see some incredible coral reefs and huge fish, then opt for some amazing dive sites around this island. There are also several beautiful white sand beaches on the island, which are great for swimming or snorkeling. Or else if you want something a little more adventurous than lounging on a beach all day long? Then try diving with your own boat! It's a remarkable experience that everyone should strive at least once in their lifetime.
Koh Tao is one of the most beautiful islands in Thailand and the reason is not far to seek. The Thai Islands are a beautiful place to visit, with stunning beaches and an easy-going vibe that makes it perfect for backpackers and families alike. Apart from backpackers and families, it's also ideal for budget travellers, couples and solo travellers. If you're planning a trip there but don't know where to start or what to do once you get there, then this guide will help!

Koh Tao Island is home to the best snorkeling in Thailand and its coral reefs are teeming with fish. The island also has an active volcano that can be seen on some of its beaches. Koh Tao's beaches are also not just good for swimming but also for surfing! There are many surf schools on Koh Tao that can teach you how to catch waves or just wipe out into the water when you fall off your board, in case! If you want to experience that thrilling adventure, book one of our Koh Tao Packages.

It's no secret that Koh Tao is one of the best beaches in Thailand. The whole island is covered in white sand, and it's not uncommon to see people lying on the beach with their feet in the water. The water is also crystal clear, making it easy to see down to the bottom of the ocean floor. With our Koh Tao Holiday Packages, you will get to enjoy some of the best beaches here! Here is the list of a few beaches that you can add to your itinerary: Sai Daeng, Sai Nuan, Chalok Bay, Ko Nang Yuan, Ao Tanot Bay, Ao Leuk, Shark Bay, Sairee Beach, Freedom Beach, and Hin Wong Bay, to name a few! Sairee Beach is a great spot for diving and other watersports like stand-up paddle boarding.

If you want something off the beaten path, with our Koh Tao Tour, make your way to Shark Bay. This is a great spot for snorkelling and seeing turtles, dolphins and whales. You can rent a kayak or paddleboard from one of the many vendors on Koh Tao if you don't feel like swimming in the water yourself. There are some restaurants nearby as well as bars where you can grab some food before heading back out again into the open waters!

If you want to explore more of the island's waters, rent your own boat and head out into the open ocean. There are plenty of options available from small motor boats up to larger sailboats with crew members onboard who can help navigate throughout the sea tour!

If you like hiking, don't miss out on an epic hike up to Mango ViewPoint. You won't regret it when you get to see a gorgeous view of the bay below. The hike isn't too strenuous and takes about one hour from the Sairee beachside restaurant. The view from Mango ViewPoint is amazing as the island looks like a paradise from this vantage point. It's not often that you get such an awesome view of something so beautiful without flying there. For those who love animals, check out the huge turtles from John Suwan Viewpoint. They can be spotted out of the water or sunbathe on rocks near the shore!

Plan your trip with these tips in mind!

With our Koh Tao Tour Packages, there are plenty of things to do on this island apart from hiking and snorkeling, if you want an adventure-packed trip that will leave everyone feeling refreshed and rejuvenated further, visit this places: Mu Ko Ang Thong National Marine Park, Island Muay Thai, Wat Plai Laem, Tarnim Magic Garden, Tarnim Magic Garden, Wat Khunaram (Phra Wihan Luang Por Daeng), Namuang Waterfall, King Rama V Rock and Statue, Yanai Mae and Taa Tao Spirit rocks, Deisha View Point, Sunrise at Love Koh Tao so on and so forth!

Mu Ko Ang Thong National Marine Park is a marine national park nestled on this gorgeous island. Established in 1980, the park covers a whopping 102 square kilometers and has several offshore coral reefs and coves. The surrounding beaches are gorgeous with clear water and gentle waves. The park's lush tropical forest is home to many species of plants and animals that are found nowhere else on earth. Visitors can see green sea turtles, monkeys, wild cats, birds of prey, squirrels and many other species of flora and fauna as they explore the island's shores.

Are you ready to step into the world of Muay Thai? Take a trip to this famous site with our Koh Tao Holiday Package. The Island Muay Thai class will take you on a journey through the history and culture of this ancient martial art. You'll learn how to defend yourself both inside the ring and out while learning the techniques and principles that have made Muay Thai so popular throughout Southeast Asia. Each week there are practice lessons, where one can learn techniques with a partner until they become second nature. You'll also get an opportunity to explore other cultures through the food and language lessons they offer. Whether your goal is self-defense or just getting fit for travel, it has something for everyone here at Island Muay Thai!

The Wat Plai Laem is a Thai Buddhist temple dating back to the 14th century and features a beautiful pagoda and a large Buddha sculpture. The Wat Plai Laem also contains many other Chinese and Thai artefacts such as paintings, statues, and murals. Also, the beauty reflected in the white statue of Budai and the shrines dedicated to Sakka, Ganesha, Shiva and Vishnu cannot be ignored!

Another adventurous trip with our Koh Tao Tour Packages will begin at Tarnim Magic Garden. Established in 1976, the magical place is also famous as Secret Buddha or Magic Garden. The best part about Tarnim Magic Garden is that it's not just a place to go, but rather an experience! You have to cross the jungles, rivers and mountains to behold the wonder. You can also spend hours walking around the garden and marveling at all of its beauty, there are countless hidden nooks and corners where you can sit down for some quiet likeness time, or just enjoy the view.

Koh Tao has a vibrant nightlife scene that's just waiting for you to discover it. From beach parties to karaoke, there's something here for everyone. It is a paradise for nightlife enthusiasts. The island has plenty of bars, clubs and restaurants that cater to every taste. There are also several open-air bars on the beachfront where you can enjoy a drink while listening to live music. It is the perfect place to zone into your party animal soul. Get out to the streets of Koh Tao after the sun signs off and dance the night out!

Some of the best bars that Koh Tao nests are Reef Sports Bar and Restaurant (live sports and food), Coco Bar, Fishbowl Beach Bar (for millennials and GenZs), BND Beach Bar, Pirate Bar, Queen's Cabaret and AC Bar Beach Club (night pool parties). There's no shortage of activities during daytime hours either like snorkeling off nearby coral reefs; hiking up mountain trails; or having breathtaking views from one of Koh Tao's highest points, Tanote Peak.

Koh Tao is also famous for its food culture. It serves some of the best Thai authentic dishes like Tom Kha Gai (Chicken in Coconut Soup), Guay Teow (Noodle Soup), Tom Yum Goong (Spicy Shrimp Soup). Moreover there are huge variety of salads like Som Tam (Spicy Green Papaya Salad), Yam Pla Dook Foo (Fried Catfish with Green Mango Salad), Yam Talay (Spicy Seafood Salad) and Kai Jeow (Thai Omelette), Kai Med Ma Muang (Chicken with Cashew Nuts) Laab (Spicy Salad), Pad Phuk Tong (Stir-Fried Pumpkin), Pad Thai (Thai Style Fried Noodles), and Pad See Eiw (Thick Noodle Dish), to name a few!

Travel with Dook International for a wonderful trip through Dook's top-rated Koh Tao Tour. Dook International is a leading Destination Management Company that offers tours to over 500+ destinations around the world. The company has been in business for a long time now and has grown from strength to strength because of the quality service they provide their customers, both locals and foreign tourists alike!
Explore More: Attractions in Thailand

Book Package: Thailand Tour Package