Combo Of Malaysia With Genting & Penang Island
Pkg Id

0000322

Destinations

2

Duration

8 Nights

Attractions

3

Price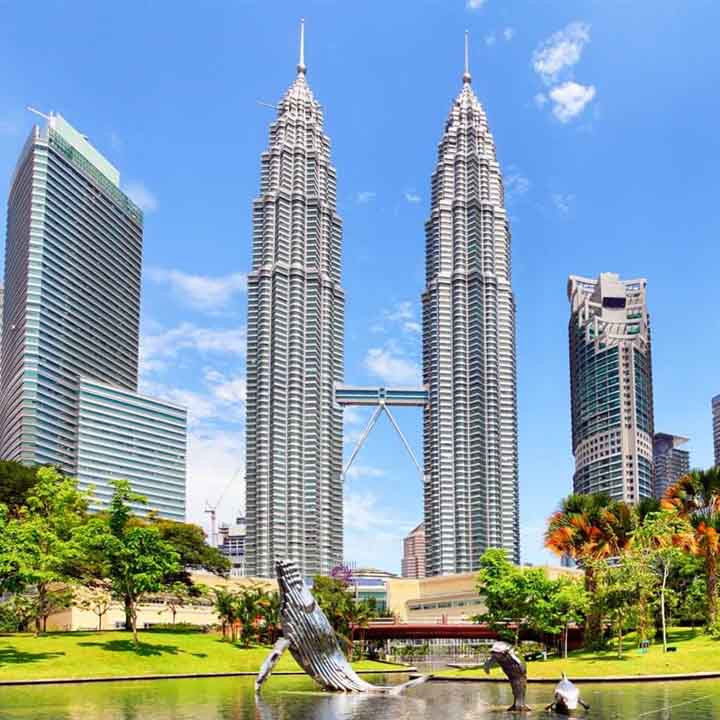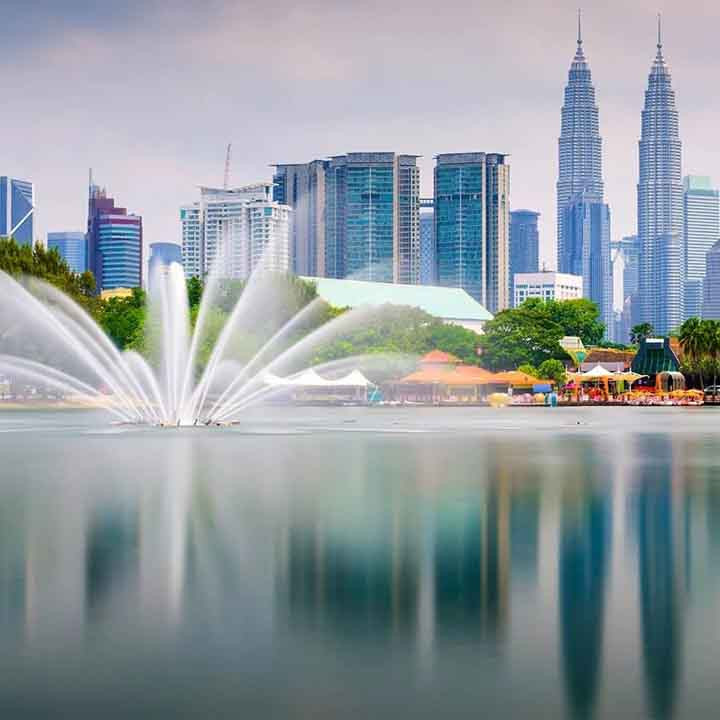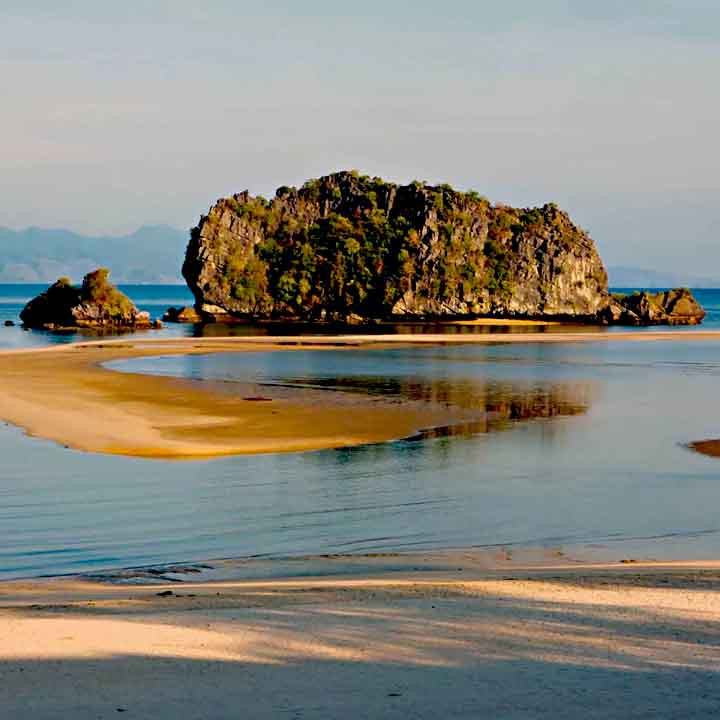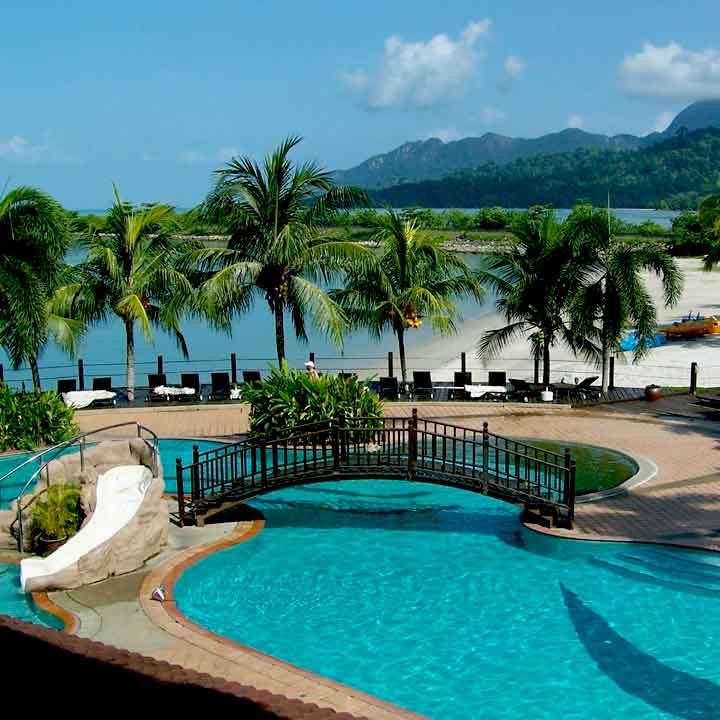 1
Arrival – Kuala Lumpur
Arrive at Kuala Lumpur International Airport.
Our Airport representative will meet & greet you.
Pick – up from Airport and transfer to the hotel in Kuala Lumpur.
Check-in to the hotel and relax.
Later pick-up for Kuala Lumpur half day city tour, you are set to enjoy the below-mentioned places. You will be happy to see so many in such a short duration. While visiting, make sure you continue your quick street shopping and buy something for yourself and your friends and family.
Visit- Petronas Twin Towers (Photo Stop), Handicraft Centre - Cocoa Boutique, King's Palace (Photo Stop),National Monument, National Museum (Photo Stop), National Mosque (Photo Stop), Sultan Abdul Samad Building & Dataran Merdeka.
Post City tour drives Batu Caves, which is a limestone hill that has a series of caves and cave temples in Gombak, Selangor, Malaysia. It takes its name from the Malay word Batu, meaning 'rock'. The hill was originally known as Kapal Tanggang from the legend of Si Tanggang.
Visit Lord Murunga Statue, representing Kartikeya, is the tallest statue of a Hindu deity in Malaysia and third tallest statue of a Hindu deity in the world, after Garuda Wisnu Kencana Statue in Indonesia and Kailash Nath Mahadev Statue in Nepal. It is also the tallest statue in Malaysia at 42.7 meters in height.
Back to hotel and overnight stay.

2
Kuala Lumpur
Breakfast at the Hotel.
Pick up from hotel for Putrajaya tour.
Putrajaya, which is known for its late-20th-century architecture including the Putra Mosque, made from rose-colored granite with a pink dome. Nearby is the immense, green-domed Perdana Putra, which contains the prime minister's office complex. The 3-tiered Putra Bridge is inspired by Iranian architecture, with 4 minaret-type piers overlooking the man-made Putrajaya Lake. It's good to spend your two hours here for a tour around almost all the main attractions in Putrajaya.
Back to Kuala Lumpur.
Later Visit Aquaria KLCC which is an oceanarium located beneath Kuala Lumpur Convention Centre, This Aquaria KLCC is been ranked as one of the top five aquariums in Asia. Explore up to 5,000 lands and over 150 species of aquatic creatures on display in their state-of-the-art aquarium with their 90-meter long underwater walkway.
Their star marine life species include scary tiger sharks, lethal sea snakes, blue rays, bright coral fish, seahorses, and a lot more for you to explore.
Immerse in an array of unique exhibits: Touch Pool, Evolution Zone, Jewels of the Jungle, and more!
Aquaria KLCC is not just a place for you to visit within the KLCC area, but you can also learn about some of their conservation projects that are trying to keep the ocean healthier.
Back to hotel and overnight stay.

3
Kuala Lumpur
Breakfast at the Hotel.
After breakfast pick up from hotel for full day Malacca Tour.
Malacca or Melaka is also known as 'The Historic State' and lies next to the Malacca Strait from which it gets its name. The state is said to have the most interesting architecture in all of Malaysia as it was formerly colonized by the Portuguese and features a number of red lacquer buildings from the period such as Christ Church. Malacca also has a high concentration of museums, galleries, and places of historic interest for visitors to explore.
Take a Ride of Taming Sari Revolving Tower: - It is hard, not to notice Taming Sari Revolving Tower when you are in Malacca as it soars to a height of 110 meters and can seat 66 passengers at one time. The ride in the tower takes around 7 minutes to complete as you will ascend and then get to spend 5 minutes at the top taking in the views over the city before descending again. From the tower you can take in panoramic vistas across the city, which stretch all the way to the coast.
Back to hotel and overnight stay.

4
Kuala Lumpur - Genting Highland
Breakfast at the hotel.
Check-out from the hotel and drive till Awana skyway cable car Station drop your luggage in vehicle and take 1st way cable car up to Sky Avenue station at Genting highlands.
Genting Highlands is the best known of the three hill stations on the western side of the Banjaran Titiwangsa Range. North of KL, it was opened in 1972 and is only 50km away from the Pahang border. One of Genting's most popular features is the Genting Theme Park – an amusement park with four zones.
Arrive and Check-In to the Hotel.
Today you'll explore "Indoor Theme Park" with 1-Day unlimited pass which will allow you to have unlimited experience based on available ride.
Indoor Theme Park: This is known as Skytropolis Indoor Theme Park, Where you will have unlimited fun for each individual be it Kids or whole family. Park has divided there rides into three different way of enjoying.
Low Thrill- rides are especially for Kids; Medium & High Thrill rides are on selection by the Adults as per their preferences.
Low Thrill Rides: Children can enjoy rides like Jumping Spurs, A mini jumping tower with mild drops and climbs. Next ride can be Loop De Loop, which is a miniature track ride with mild curves and slopes. Third ride should be Boo Boo Bump, where you can gently bump your way around this fun miniature bumper car ride. Fourth has to be Ride 'Em Round, which is a classic merry-go-round for children with seats that move up and down and many more.
Medium Thrill Rides: This is for the entire family fun where even Adults in the family can enjoy the multiple rides and get thrilled. Ride likes, Skyscraper, Tea Cups, Royal Carousel, Balloon Race, Copper Express, Space Cadets, Soaring Ships, Chariot Cruise and many more.
High Thrill Rides: This can be based on Wishlist, rides includes Music express, Bumper Boss, Power Surge, Disco, Sky Towers, Spin Crazy and many more.
Overnight stay at the Hotel.

5
Genting Highland
Breakfast at the Hotel.
It's time to explore "Outdoor Theme Park" at Genting Highland.
A dream world for the kids, the Genting Highlands theme park has excellent set of activities for all ages. While the first world theme park is an outstanding choice in itself, the snow world and the 20th century Fox world is a great way to spend your time in Genting Islands. The theme park also has exciting events happening all the time of the year. If that doesn't amaze you, you can simply pick any movie and watch it at the indoor theatre. The food court has yummies to offer and if watching movies is too plain and simple then try out the bowling. The bowling is a part of the play all day scheme of the theme park and you can enjoy it even at midnight.
Also offered are the roller coaster rides and slow moving ferry wheels for multiplying the level of enjoyment! The visitors can also visit the 4D Motion Master theatrical ride; Genting Sky Venture, a wind tunnel to simulate sky diving; Haunted Adventure, a funicular train ride into a horror house; and Rainforest Splash Pool, a heated indoor water park.
Finally, shoppers can browse from a range of goods that include fashion apparel, electronics, jewellery, souvenirs, bags, shoes and leather from over 90 retail outlets. If hungry, there are many restaurants available.
Overnight stay at the Hotel.

6
Day ta Lesiure.
Breakfast at Hotel.
Enjoy your day at Leisure.
Return back to hotel and overnight stay.
7
Day at Leisure
Breakfast at Hotel.
Enjoy your day at Leisure.
Return back to hotel and overnight stay.
8
Penang Island
Breakfast at the hotel.
Spend your day on one of the beautiful beach in Penang doing coastline activities along with an option of Water sport activities.
Batu Ferringhi Beach is a suburb of George Town in Penang, Malaysia. Located along the northern coast of Penang Island and about 11 km (6.8 mi) northwest of the city centre, it is the prime beach destination in Penang among locals and tourists.
You have wide option to select what you want to do on the beach like Beach buggy, horseback riding, and Frisbee throwing and beach volleyball other than this shores activities you can enjoy Jet-Skiing, Parasailing, Deep sea fishing and etc.
Later you will explore "The nightlife in Batu Ferringhi" is centered on its 'Pasar Malam' or night market. Open from dusk until late, often past midnight, the night market is a sidewalk bazaar of makeshift stalls operated by local traders, selling an assortment of goods ranging from souvenirs to fake goods.
Besides the night market, there are also a few pubs and restaurants scattered around Batu Ferringhi, inside hotels and along the streets for those who want Booze while listening to the local music.
Back to hotel and overnight stay.
9
Fly Back
Breakfast at the hotel.
Check-out from the hotel and drive to Langkawi Airport for your international flight straight back to home.
As per mentioned in itinerary

As per mentioned in itinerary

English speaking tour guide

As per mentioned in itinerary
Visa
Click to view Visa information
General Terms
Please note that these packages are customizable, which means that you will be able to make changes to the itinerary/activity if you so desire. The final payment will be calculated as per the itinerary and inclusions reflected on the confirmatory e-mail sent to you.
Please expect to receive your vouchers 72 hours before your departure date (subject to full payment of your package cost).
Personal expenses such as laundry, telephone calls, room service, alcoholic beverages, mini bars etc., are not included.
In case your package needs to be canceled due to any natural calamity, weather conditions etc. Dook Travels shall strive to give you the maximum possible refund subject to the agreement made with our trade partners/vendors.
The passenger names in the booking form should be exactly as per passports. Dook Travels will not bear any liability for the name change fee, if incorrect names and ages have been added at the time of booking.
Please note that your package includes baggage as per airlines policy. Any addition in baggage will be charged separately.
Standard check-in time at the hotel is normally 2:00 pm and check-out is 11:00 am. An early check-in, or a late check-out is solely based on the discretion of the hotel.
In case the selected hotel is unavailable for booking, an alternate arrangement will be offered to the customer in another hotel of a similar category.
Certain hotels may ask for a security deposit during check-in, which is refundable at check-out subject to the hotel policy.This amount has to be deposited by the traveler.
Please note that Day at Leisure essentially implies that no sightseeing activities have been included for that day.
Kindly be on time for your activities, tours and transfers. Dook Travels will not be liable for missing any activity thus for any refund against it in such cases.
No refund either in part or in full will be made for any unused part of the services provided in the package.
The package price doesn't include special dinner or mandatory charges at times levied by the hotels especially during New Year and Christmas or any special occasions. Dook Travels shall try to communicate the same while booking the package. However Dook Travels may not have this information readily available all the time.
Our package price does not include GST and TCS. Applicable GST and TCS will be charged over and above the package price.
For queries regarding cancellations and refunds, please refer to our Cancellation Policy.
For any paid activity which is non-operational due to any unforeseen reason, we will process the refund & should reach the guest within 30 days refund requisition. Also, for any activity which is complementary and not charged to Dook Travels & guests, no refund will be processed.
Our package prices are on twin sharing accommodation basis thus published prices are applicable for minimum two persons and multiple of two thereon.
As per RBI guideline every foreign traveler has to provide us his PAN details. The Dollar component of package price will be taken out of your BTQ (Basic Travel Quota).
The tour cost does not include any Overseas Insurance Premium, but we strongly recommend buying Overseas Insurance Policy. The same after issuance is non refundable.
These terms are general terms for our tour packages.Any term mentioned in proposal shall be considered part of it and in case of discrepancy term mentioned in proposal shall prevail.
Disputes, if any, shall be subject to the exclusive jurisdiction of the courts in New Delhi.
Payment Policy
Payment schedule depends on destination, time of booking, inclusions, airline and hotel payment policy etc thus it is specific to your package bookining.
Payment schedule will be part of our proposal to you for the package.
If payment is not made as per the schedule provided in the first booking confirmation e-mail, Dook Travels reserves the right to cancel the booking after attempting to get in touch with you. Refunds would be as per the package cancellation policy.
Cancellation Policy
Once Booking received : INR 5000 (Per PAX) + actual Ticket cancellation + Hotel cancellation as per hotel policy+Visa fee if visa is applied.
60 – 45 Days prior to departure : 25 % of land cost + INR 5000 (Per PAX) + actual Ticket cancellation+Visa fee if visa is applied.
45 – 30 days prior to departure: 50% of land cost + INR 5000 (Per PAX) + actual Ticket cancellation+Visa fee if visa is applied.
30 – 10 days prior to departure: 75% of land cost + INR 5000 (Per PAX) + actual Ticket cancellation+Visa fee if visa is applied.
Within 10 days: Full.