Top Galway Tour Packages
Galway is a city that has a magnificent history and an unavoidable charm! A place perfect for your vacation if you are thinking of one! If so, look no further! We offer a wide range of Top-Rated Galway Tour Packages that will suit all types of travelers, from those who are new to the area to those who have been there before. Whether you want to see the sights, get an insider's view of Galway life, or simply explore Ireland's most popular city, we've got you covered. We have a variety of tours available including guided walking tours, hop-on hop-off bus tours, day trips & more!
Things to know about Galway (Ireland)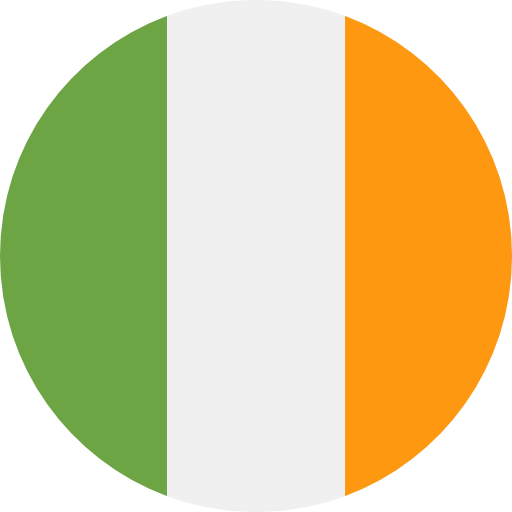 Galway is a city in Ireland, with a population of about 80,000. It's known for its beautiful beaches and vibrant nightlife, as well as its rich history and culture. Galway has been established since the 6th century AD when it was part of the Kingdom of Ireland. In the 1800s, Galway became an important port city due to its location on the Atlantic Ocean and its deep-water port facilities. Today, tourism is one of Galway's most important industries. The city's name comes from the Irish Gaelic for 'the gathering place.' The area where it sits today was first settled by Vikings in the 9th century AD/and even then it was already a thriving area for trade and industry. From then until now, Galway has remained an important port city with many buildings dating back to this time period still standing today.
Galway is known for its seafood, which can be found at restaurants along the harbor front. This is also where you'll find the famous Galway Hooker, an Irish whiskey made in Galway. Galway is surrounded by beaches and has two harbors where you can enjoy sailing or kayaking. There are lots of hiking trails along the coast as well. If you like nature, this city will surely be very appealing!
Airports
Galway Airport, Connemara Regional Airport
Best time to visit
Jul-Oct
Climate Types
Temperate Oceanic, Warm-Summer Mediterranean
Experiences in Galway
Galway is a city that has much to offer. It's an old city, with a beautiful harbor and a wealth of history. It's also one of the most popular destinations in Ireland and known for its music and arts scene, as well as being home to some of the most beautiful scenery in Ireland. You'll find it easy to get around on foot, but if you're into cycling or just want to explore the area by car, there are plenty of options for getting around in Galway. There's plenty more to do in Galway than just wander around looking at buildings; there are also plenty of tourist attractions like museums and historic sites that will keep you busy for hours! The town has an excellent array of restaurants from which you can choose when planning your trip so no matter what kind of experience you're into, you're bound to find something delightful here!
Top Attractions in Galway
The city has a large number of historical sites that will immerse you in the past and allow you to feel as if you were living in another time period altogether. You can experience all types of entertainment here: theatre performances, music concerts and much more! There's so much to do in Galway, and you don't have to go far to find it! From the medieval cobbled streets of the City Centre to the sandy beaches on the west coast and the dramatic cliffs, there's always something new to discover.
Galway is a city that's always bustling with activity, and it doesn't matter what time of year you go. If you're looking for something fun to do while visiting Ireland's west coast, there are plenty of options available: just take a look at this list! Discover stunning views and gorgeous scenery on your Galway Tour to Connemara and the Aran Islands.

Connemara is a region in Ireland, and the Aran Islands are located off Galway Bay. A tour of Connemara involves a ferry ride to the Aran Islands, which are famous for their beauty. The Cliffs of Moher and Kylemore Abbey provide additional opportunities to see some incredible views as you explore this stunning part of Ireland. Cliffs of Moher, a UNESCO World Heritage Site where you'll see sweeping views across the Atlantic Ocean and Ireland's western coast.

Let your imagination run wild as you explore the magical landscapes with our Galway Tour Packages. You will discover this beautiful part of Ireland's West Coast is a place where history meets nature in its most pristine form. The unique rock formations that cover these lands can be seen nowhere else on earth! The beauty of these sites cannot be matched by any other region in Ireland or Europe; each one has its own unique charm and appeal.

With our Galway Packages, you will be able to explore some of the great landmarks that Galway has in store like the Galway Cathedral, Galway City Museum, Spanish Arch, Lynch's Castle, and the Latin Quarter. Through our Galway Holiday Packages, you can also go on a water tour with Corrib Princess!

How to Spend a Night in Galway?

Galway is a city that offers a lot of things to do, from shopping to eating, from walking to drinking. It's also home to some of the best nightlife in Ireland. The vibrant, youthful atmosphere of Galway Nightlife is unmatched in the country, and it's not just because of all the pubs! Galway Nightlife is also known for its music scene, which includes everything from live bands to DJ sets. The best way to experience Galway Nightlife is by getting out on the town and enjoying yourself with a few friends. The city has a vibrant bar scene and many pubs and bars for every taste. You can find pubs with live music or DJs, pubs with sports on TV or just chill out with friends over a pint or two. You can even go to one of the many craft beer festivals held throughout the year! If you're looking for something more upscale, check out one of Galway's many art galleries. There are plenty of galleries open late on weekends that offer exhibitions and displays as well as events like gallery talks and live music performances by local artists. If you're more into dancing than drinking then Galway has got you covered too!

What to Eat in Galway?

Galway is famous for its traditional Irish cuisine, and while it's a great place to try the dishes of other cultures (if you can't get enough of that), there are some dishes that are uniquely Irish-Boxty, a potato pancake served with colcannon and mutton stew; Fish Cakes, made from mashed or ground fish mixed with flour, egg, breadcrumbs and seasoning and served as an appetizer or main dish; Fried Bread with cheese or butter; Haggis, a Scottish dish made from sheep's heart, liver, oatmeal and spices; Irish Stew, a hearty dish made from meat such as mutton, chicken or lamb along with vegetables such as potatoes and carrots which are boiled together for several hours until tender then served with dumplings called "buns"; Butternut Squash & Cauliflower Casserole and Dulse.

Our Galway Holiday Packages are great doors to visit Galway. If you're looking for a way to visit Galway, Ireland's sixth-largest city and home of the world-famous literary festival, take up one of our Galway Packages! Our Galway Tours are great ways to experience the sights and sounds of this historic city from any angle. Our customized tours can be tailored exactly how you want them to be, whether it's a four-hour walking tour or an all-day adventure with transportation included! We'll take care of everything so all that's left is for you to enjoy yourself!

With Dook International, your trip to Galway is going to be a memorial one. Not only our Galway Tour Packages, an all-inclusive but also customized one according to your preferences. Dook believes in limitless fun but not at the cost of your comfort and safety. Hence, it has the necessary terms and conditions and an easy cancellation policy, just in case! Till date, we have provided tours to over five lakhs tourists to almost all corners of the world!
Explore More: Top Attractions in Ireland

Book Package: Ireland Tour Package