Top Gabala Tour Packages
Our most sought-after tours take you to the top attractions of Gabala which are revered by tourists globally, all the while taking care of your safety and comfort. Clicking on the Gabala tours below will give you further details about the packages.
Discover Gabala (Azerbaijan)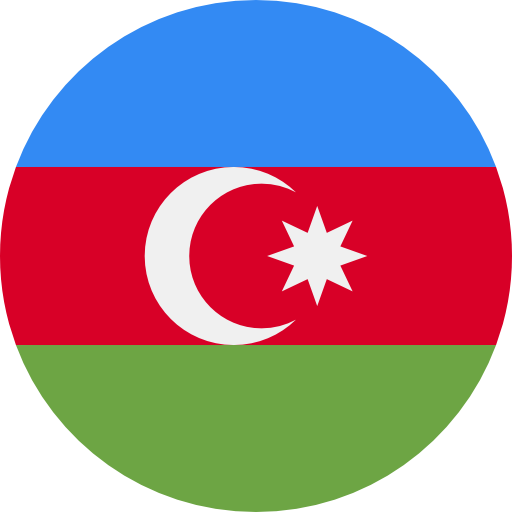 While the amusement parks and ski resorts will fill your time in Gabala with fun and adventure, the lush greenery will rejuvenate your senses.
Gabala is a famous tourist destination of Azerbaijan and was once the ancient capital of Caucasian Albania. Gabala has a humid continental climate with dry winters in low areas, cold and damp in high mountains. The spring climate, mountainous landscape, and rich fauna has been bringing tourists into the city for many years now. The Gabala region has been making efforts to make the city a global tourist destination with many state programs aimed at bringing the city to global standards of tourism.
Airports
Gabala International Airport
Best time to visit
May-Sep
Climate Types
Humid Continental
Experiences in Gabala
Gabala is an attractive spot for Adventure lovers, nature lovers, children, young couples, and families. Gabala has a host of activities that are suitable for all age groups. Book a Gabala tour with Dook Travels today to get the most out of a vacation in Gabala.
Top Attractions in Gabala
Gabala has forests, waterfalls, mountains, ice rinks, and amusement parks. Tourists can expect to have a great time in the city and carry back fond memories of their trip.
Plan A Trip To Gabala
Explore the recreational city of Gabala with Dook Travels
Gabala is a popular tourist destination of Central Asia. The people of Gabala rely partially on agriculture and manufacturing, and partially on Gabala Tourism for their living. The city has many world-class resorts. The natural climatic conditions have created ideal summer and winter tourism opportunities for the city. The city is rich with chestnut and hazelnut trees. Deer and mountain tours, wild boar, hare, bears, wolves, foxes, and numerous birds – pheasant, grouse, francolin, etc. can be found in the woods.

Most tourists make 'Qabalaland', the biggest amusement park in Azerbaijan, their first stop. This amusement park has plenty of rides for children and adults and has many restaurants and cafes to lunch at. The Yeddi Gozel Waterfall is another top attraction. The waterfalls are climbed by thousands of tourists every year. Gabala is also home to the famous Tufandag Ski Complex, the best ski resort in Azerbaijan. The complex serves up to 3000 tourists a year. The Nokhur Gel Lake is visited by tourists and locals alike for its scenic and serene beauty. Activities like horse-riding can be undertaken here. If you enjoy art and history, then head to the Gabala Archeological center which has been built on the ruins of the ancient city.

If you are a wine connoisseur, then you would be happy to know that a picturesque winery called Savalan Aspi Winery is located in the Gabala region. Not only do you get to sample good wine, but you do so in a location surrounded by mountains and waterfalls. There is also the Gabala Shooting Club where children and adults can spend a few hours learning how to shoot a gun and then shooting a few rounds of bullets. For those who admire buildings of worship, can head to the City New Mosque. It's a beautiful building with stone mosaics and fountains. Another place of worship is the Saint Elisæus Church. A Caucasian Albanian church, located in the municipality of Nij in the Gabala region. The church was built in 1823 by a local Udi priest Astvatzatur Jotaniants on the gravesite and chapel of Vlas the Martyr, a disciple of Saint Elysaeus. Formerly a church consecrated according to the Armenian Apostolic rite, the building now serves as the main spiritual and cultural center of Nij inhabitants.

Dook International has designed many Gabala holiday packages which have been a resounding success with our customers. These Gabala tour packages promise fun and local cultural experience as our well-researched and popular itineraries take you to all the top sights of the city. Let Dook Travels be your Qabala travel guide to make your trip memorable and safe.

Explore More: Attractions in Azerbaijan

Book Package: Azerbaijan Tour Package