Azerbaijan Summer Special Tour
A summer getaway to the heart of Azerbaijan
Pkg Id

0000180

Destinations

2

Duration

4 Nights

Attractions

6

Price
Let the wind in your hair as you stroll the Baku Boulevard gorging on Pakhlavas and sherbet. Go skiing down in Qabala and fall in love on the turquoise waters of the Nohur Lake. Get inspired by the charm of the Old City of Baku and indulge in guilt free shopping at Nizami Street. Get ready for a fun filled summer in Azerbaijan.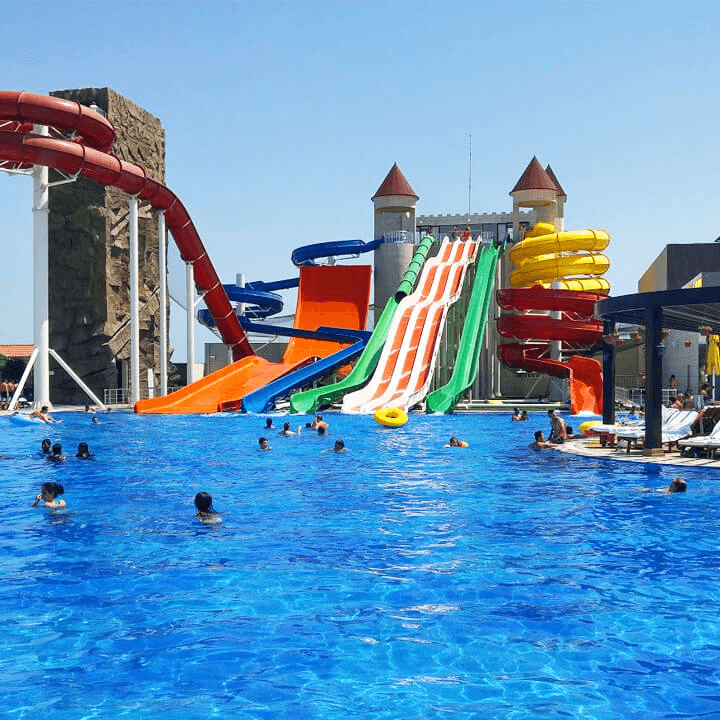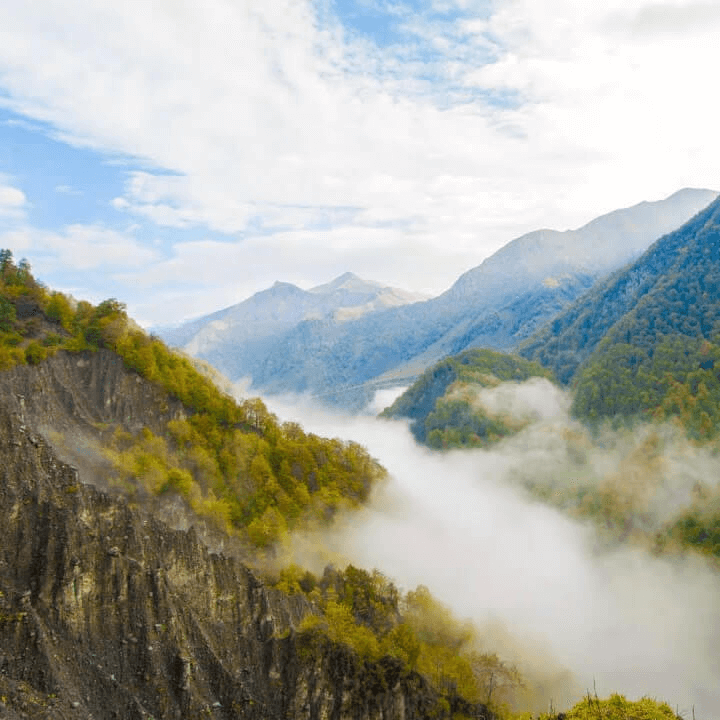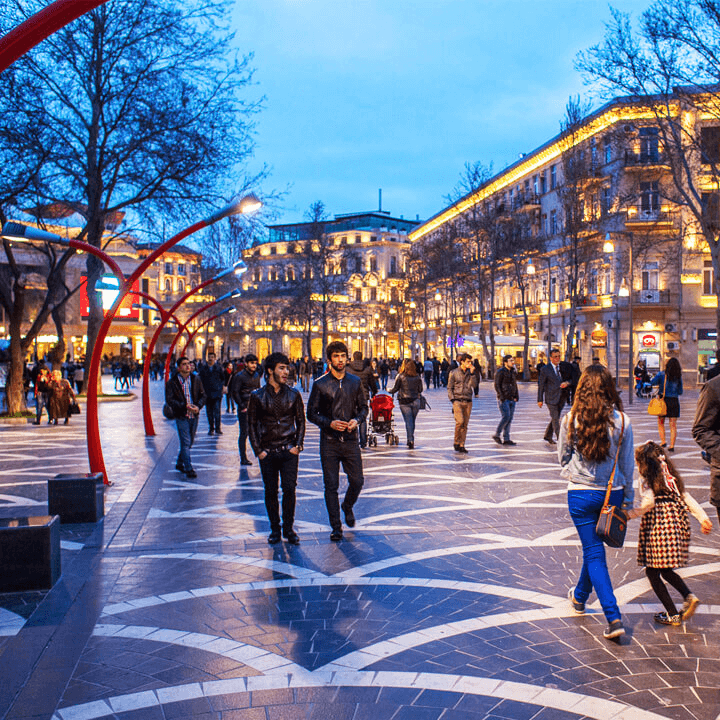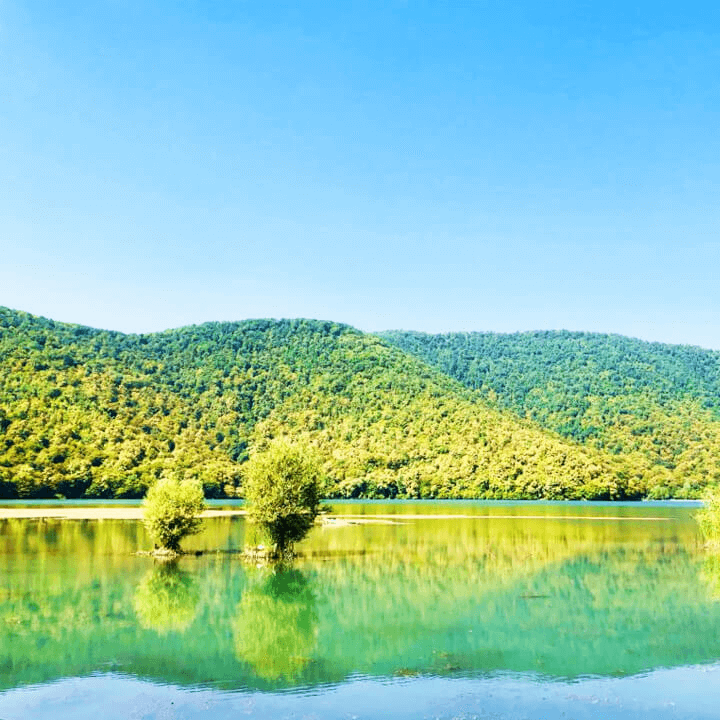 1
Welcome to Baku
Arrival at airport.

Transfer from airport to restaurant.

Accommodation in hotel. Free time.

Assembly at hotel lobby. Proceed to panoramic city view.

Visit to highland park-alley of martyrs, the national assembly- also transliterated as milli majlis, flame towers-the tallest skyscraper in baku. Walking through baku boulevard which stretches along a south-facing bay on the caspian sea. It traditionally starts at freedom square continuing west to the old city and beyond. Since 2012, the yeni bulvar (new boulevard) has virtually doubled the length to 3.75 km.

After dinner overnight at hotel or drop to night club on request to explore nightlife.

2
Dalga Beach Aqua Park
Breakfast in hotel.

Drive to Dalga beach aqua park resort.

One of the most pleasant and equipped beaches of mardakan settlement. Covered arbors, great playground for children which is a rarity at the beach, nice and clean beach - this is not all the positive aspects of this beach. Here visitors are offered a lot of entertainment and services: scooters, great bar, football and volleyball. Other facilities include couches, chairs, tables and chairs, changing rooms and showers Back to hotel.


Assembly at the lobby. Transfer to boulevard for boat tour in Caspian sea (Depends on weather conditions).

Overnight stay at Hotel
3
Nature of Gabala
Breakfast in Hotel.
Proceed to departure to Gabala in the north-west of Azerbaijan the distance up to Baku 225 km (3 hours).
Tour in Gabala: Excursion in: Tufandag winter-summer tourism complex offers cable car rides at any time of the year, skiing on the ski tracks of different difficulty level, ski training and ski school, catering service (café and restaurants), entertainment centers for kids, hotel and other services.
Gabala amusement park.
Visit to Gabaland - It is located in one of the most picturesque regions of Azerbaijan, this centre attracts summer tourists from Russia, Iran and turkey.
Gabala Shooting club is part of the Gabala sport club, a world-class facility that prepares the athletes for the national teams of Azerbaijan in shooting, boxing, karate, taekwondo, soccer, and judo.
Nohur Lake - It is located in Qabala, another region of Azerbaijan that one passes when travelling to Sheki.
Back to Baku.
Overnight stay at Hotel.

4
From Past to Future Baku
Breakfast in hotel.

Our tour program starts with old city or inner city is the historical core of Baku, the capital of Azerbaijan. The old city is the most ancient part of Baku, which is surrounded by walls were well protected.

Group will experience the happening street of nizami street known for shopping.

Tour continues with the visit to the charming example of modern architecture - the heydar aliyev centre - a 57,500 m2 building complex in Baku, Azerbaijan designed by iraqi-British architect zaha did and noted for its distinctive architecture and flowing, curved style that eschews sharp angles.

After Baku mall drop off in Genclik Mall: - Located in 10 minutes distance form city centre with taxi. Genclik mall is the biggest mall in Baku and contains over 80 stores, big bowling halls

Continue with Baku ferries wheel, (depends on weather conditions) also known as the Baku eye - is a ferries wheel on Baku boulevard in the seaside national park of Baku, capital of Azerbaijan. the wheel is 60 metres tall and has 30 cabins, each holding eight people. It makes a complete turn in 30 to 40 minutes.

Overnight stay at hotel
5
Departure - Onward
Breakfast in hotel.


Departure to airport for return flight.
Accommodation in hotel including breakfast.

English speaking guides throughout the tour

All transfers according to program including airport transfers

Sightseeing in districts (baku, gabala)
Visa
Click to view Visa information
General Terms
Please note that these packages are customizable, which means that you will be able to make changes to the itinerary/activity if you so desire. The final payment will be calculated as per the itinerary and inclusions reflected on the confirmatory e-mail sent to you.
Please expect to receive your vouchers 72 hours before your departure date (subject to full payment of your package cost).
Personal expenses such as laundry, telephone calls, room service, alcoholic beverages, mini bars etc., are not included.
In case your package needs to be canceled due to any natural calamity, weather conditions etc. Dook Travels shall strive to give you the maximum possible refund subject to the agreement made with our trade partners/vendors.
The passenger names in the booking form should be exactly as per passports. Dook Travels will not bear any liability for the name change fee, if incorrect names and ages have been added at the time of booking.
Please note that your package includes baggage as per airlines policy. Any addition in baggage will be charged separately.
Standard check-in time at the hotel is normally 2:00 pm and check-out is 11:00 am. An early check-in, or a late check-out is solely based on the discretion of the hotel.
In case the selected hotel is unavailable for booking, an alternate arrangement will be offered to the customer in another hotel of a similar category.
Certain hotels may ask for a security deposit during check-in, which is refundable at check-out subject to the hotel policy.This amount has to be deposited by the traveler.
Please note that Day at Leisure essentially implies that no sightseeing activities have been included for that day.
Kindly be on time for your activities, tours and transfers. Dook Travels will not be liable for missing any activity thus for any refund against it in such cases.
No refund either in part or in full will be made for any unused part of the services provided in the package.
The package price doesn't include special dinner or mandatory charges at times levied by the hotels especially during New Year and Christmas or any special occasions. Dook Travels shall try to communicate the same while booking the package. However Dook Travels may not have this information readily available all the time.
Our package price does not include GST and TCS. Applicable GST and TCS will be charged over and above the package price.
For queries regarding cancellations and refunds, please refer to our Cancellation Policy.
For any paid activity which is non-operational due to any unforeseen reason, we will process the refund & should reach the guest within 30 days refund requisition. Also, for any activity which is complementary and not charged to Dook Travels & guests, no refund will be processed.
Our package prices are on twin sharing accommodation basis thus published prices are applicable for minimum two persons and multiple of two thereon.
As per RBI guideline every foreign traveler has to provide us his PAN details. The Dollar component of package price will be taken out of your BTQ (Basic Travel Quota).
The tour cost does not include any Overseas Insurance Premium, but we strongly recommend buying Overseas Insurance Policy. The same after issuance is non refundable.
These terms are general terms for our tour packages.Any term mentioned in proposal shall be considered part of it and in case of discrepancy term mentioned in proposal shall prevail.
Disputes, if any, shall be subject to the exclusive jurisdiction of the courts in New Delhi.
Payment Policy
Payment schedule depends on destination, time of booking, inclusions, airline and hotel payment policy etc thus it is specific to your package bookining.
Payment schedule will be part of our proposal to you for the package.
If payment is not made as per the schedule provided in the first booking confirmation e-mail, Dook Travels reserves the right to cancel the booking after attempting to get in touch with you. Refunds would be as per the package cancellation policy.
Cancellation Policy
Once Booking received : INR 5000 (Per PAX) + actual Ticket cancellation + Hotel cancellation as per hotel policy+Visa fee if visa is applied.
60 – 45 Days prior to departure : 25 % of land cost + INR 5000 (Per PAX) + actual Ticket cancellation+Visa fee if visa is applied.
45 – 30 days prior to departure: 50% of land cost + INR 5000 (Per PAX) + actual Ticket cancellation+Visa fee if visa is applied.
30 – 10 days prior to departure: 75% of land cost + INR 5000 (Per PAX) + actual Ticket cancellation+Visa fee if visa is applied.
Within 10 days: Full.