Top Cusco Tour Packages
Cusco is one of the most beautiful places in the world. It is a cultural hub and home to the Inca Empire. The city is full of history and culture, but it also has plenty of modern features. There are many restaurants, bars and clubs where tourists can go out at night and have fun. The best way to see Cusco is by traveling with Dook Travels' Cusco Tour Packages. We offer tours that are designed for all types of travelers, whether they want to see the historical sites or just relax on a nearby beach. Our tours are affordable. We take care of your transportation so that you don't have to worry about getting around town or renting a car yourself!

Things to know about Cusco (Peru)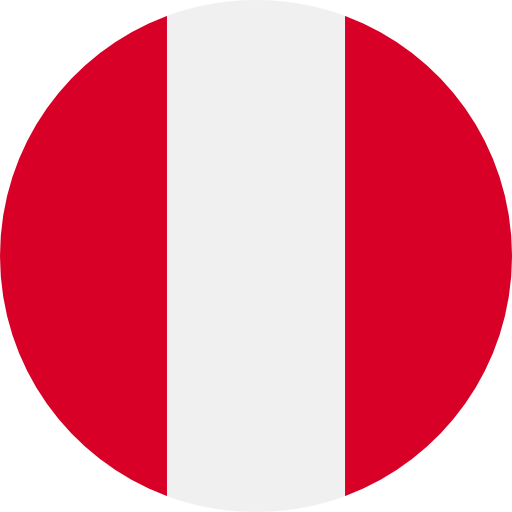 Cusco is a city of magic and mysticism, with many things to see, do and eat. The city is located at a high altitude and is surrounded by lush green mountains. It's known as the "Sacred Valley of the Incas" and is located in southern Peru. This city was once the capital of the Inca Empire. Today, it's a major tourist attraction for those looking to experience Peru's rich history. It has been listed as a UNESCO World Heritage Site in 1983. The city welcomes over 2 million tourists every year!

The most popular attractions to visit on your Cusco Tour are its churches, monasteries and cathedrals. The cathedral of Cusco is one of the most impressive buildings in all of Peru, with its massive size and elaborate decoration. Sacsayhuaman, the military base of the Inca Empire, is sure to impress even the most seasoned travelers. The architecture of Cusco is another attraction of this ancient city. Many buildings have been preserved from the time of the Incas, including their temples and palaces which feature stone carvings depicting animals and humans engaged in various activities such as hunting or farming.

Cusco is also known for its cuisine. The cuisine of Cusco reflects the diversity of its residents, who are descendants from many different ethnic groups. Some of these include Spanish and Italian immigrants who came to work in the mines during the colonial era, as well as indigenous people from rural areas around Cusco who have migrated to cities since the Spanish conquest.

Airports
Alejandro Velasco Astete International Airport
Experiences in Cusco
Cusco is a city that has it all. It's a place where you can have some quality family time while sipping a cup of Peruvian coffee in a balcony. Up for some adventure? Take a trip to the Amazon rainforest. It is an experience in itself. It's also a city with a rich history. The influence of the ancient Incas can be seen everywhere in Cusco. The food is incredible, too! You can get everything from delicious traditional Andean dishes to mouthwatering international cuisine like Italian or Mexican. Furthermore, there are plenty of bars and cafes for you to explore on your Cusco Tour. Check out Dook's Cusco Packages today, if you want to explore the city itself in depth!

Top Attractions in Cusco
The Peruvian city of Cusco has a rich history, beautiful architecture and lovely parks. Surrounded by many different types of topographic wonders, there are many things to do here including visiting museums and churches with our Cusco Holiday Packages. There are several temples located within the city limits. In addition to the historical significance of the sites, most of these attractions offer great views of the city and nearby mountains. The tourists from all over the world visit the city all the year round but especially during its annual festival called Inti Raymi which takes place every June.

The main attraction in Cusco is its location. Situated in the Sacred Valley of the Incas it's an incredible place to visit, whether you're a history buff or just looking to get out of the city for a while. You'll want to make sure you have plenty of time there and with our Cusco Tour Packages, you have to just focus on packing your bags!

Best Travel Experiences in Cusco

A trip to Cusco will be a great experience for anyone who wants to explore the unique culture and history of this region. The city itself has many ancient churches and temples to explore that will give you a deeper insight into what makes it so special. If you're looking for something more active, there are plenty of outdoor activities available as well. You can hike up mountains or trek through jungles, whatever gets your blood pumping! Furthermore, you can opt for paragliding or mountain biking which are great ways to see the landscape from above while getting some exercise in as well. With our Cusco Packages, visit one of the many spas located near town or take a leisurely boat ride down the Urubamba River into the Sacred Valley countryside. It will be an eye-pleasing experience as you pass by the huge terraced farms with crops growing on them as far as your eyes can see!

Top Things to Do in Cusco

Cusco is a city that is steeped in history and culture, however, it has many modern attractions as well. When you visit Cusco, you can spend your time wandering through the colorful streets of the city and admiring the architecture. You should also see the many historic sites that are located throughout the city, such as Qorikancha, Sacsayhuaman and Puca Pucara.

Go on a Machu Picchu tour or hike one of its many trails with our Cusco Holiday Packages. There are also several museums in town where you can learn about life before colonization or even see some artifacts from that time. The Moray ruins, which provided Peru with over 2000 potato species, is a must-visit. The most expensive Peruvian salt mines, Maras has its own unique beauty where you can witness the workers in action. Close to Machu Pichu is the archaic town of Ollantaytambo, another tourist-favourite site! Take your kids to the famous chocolate museum or buy some trendy local clothes from one of its many local markets. Get a view of the city from above as the sun signs off for the day from Mirador de San Blas, Plaza Sán Cristobal or Desde el Cristo Blanco. The things-to-do list has no end, whether you're looking for a relaxing vacation or a whirlwind Cusco Tour of the ruins!

What to Buy in Cusco?

Apart from being a city that's full of energy, yore and culture, it's also a great place to shop arpund! Try the Mercado San Pedro or the Mercado San Blas. Both have a wide variety of artisanal goods, including Peruvian jewelry and accessories and Inca-style clothing. You can also find alpaca clothing and blankets, alpaca and llama wool sweaters and scarves. Leather goods like bags and wallets and Peruvian musical instruments like pan flutes and drums are also found here. Some other options to buy as souvenirs are wooden toys carved by local artisans and hand-painted pottery from all over Peru. You can also take back home traditional foods like chicharrones, picarones, salted peanuts, and anything you could imagine! Do check out the Wanchaq market, Huancaro market and Vinocanchon market for more unique items or just for a look at what else is out there!

Where to Eat and Drink in Cusco?

When you're in Cusco, you have to try some of the local cuisines. It has an amazing food culture and is known for its chocolate, potato, and corn-based dishes. There are plenty of restaurants that serve up traditional Peruvian dishes, but if you want to get a real taste of what's cooking in this city, you've got to go where the locals eat. Here's a rundown of the best places to eat and drink on your Cusco Tour.

Organika is best for known its organic dishes. Vegan tourists can visit Green Point. Cusco grill plater, Oyster mushroom ceviche is the best here. To enjoy an authentic Peruvian meal, visit Deva, Tika Sara, El Tupay, Pachapapa and Urpi, just to name a few!

Why Travel to Cusco?

One of the main reasons to visit Cusco is to see its incredible architecture. The city has preserved many historic buildings, including churches and palaces that were built by the Incas. Another reason to visit Cusco is for its famous markets. Many vendors come from small villages outside the city to sell their wares at these marketplaces, which means you'll be able to buy local goods at much lower prices than you would anywhere else in Peru. These markets are also great places to try some traditional Peruvian food! The natural treasure of the city will leave you awestruck once you visit them with our Cusco Packages!

Travelling Tips for Travelers

• Get yourself a good guidebook. Though with our Cusco Tour Packages, you won't be needing one!

• Secondly, make sure you have cash in hand since some places don't accept cards or have minimum balances.

• Finally, dress appropriately! It can get quite cold at night especially if it's raining. Bring a jacket or sweater with you!

There's no doubt that Cusco is high on your list of must-to-see destinations. This beautiful city has been a center of culture and trade since before the arrival of the Spanish and it's still one of the most important cities in South America today. Make a stop at Dook, if you're looking for a way to make your trip to Cusco even more memorable!

We, at Dook International, have thrived in the travel industry for years by offering everything from guided tours through the city's historic sites to day trips out into the surrounding countryside. Our guides are friendly and knowledgeable about everything from local history to current events, so you'll be able to learn about Cusco like never before. Our customised Cusco Holiday Packages have options for everyone. Be it budget-conscious backpackers who want an authentic experience without paying too much money upfront and still getting incredible value or families who want something more luxurious. There is no scope for compromise with Dook!
Explore: Peru Tour Packages