Top Colombo Tour Packages
Colombo is a beautiful city with a unique history and culture. It has many sights to offer to travelers, from its colonial architecture and ancient Buddhist temples to the beaches of its coastline and scenic mountain sides. The city can be explored on foot or by train, depending on how you prefer to travel. But the best way is by opting for Dook Travel's Colombo Tour Packages! Dook's deluxe tour packages are not only all-inclusive but also convenient in all aspects be it the price, comfort or safety! Moreover, there is a pay-later option as well where you can enjoy your heart's desire in this mesmerizing location and pay later while heading home!
Things to know about Colombo (Sri Lanka)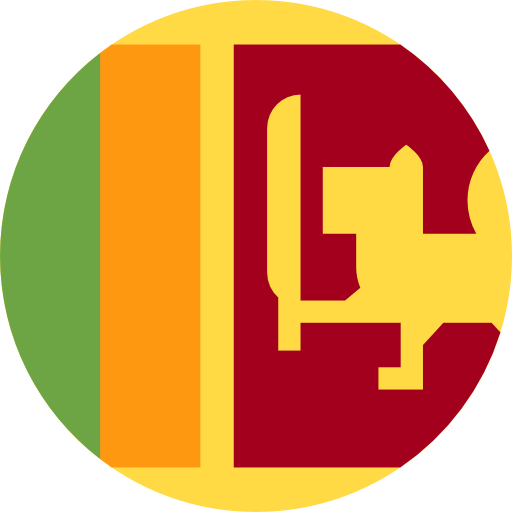 Colombo is the commercial capital and also the vastest city in Sri Lanka. It has an estimated population of 2 million people. It is located on a peninsula with a natural harbour at its heart. This makes it one of the most important commercial and industrial centres in South Asia. The city's name comes from the Portuguese colonization period and means "beautiful bay". It was mostly built on reclaimed land and is one of the fastest-growing cities in South Asia. Colombo has a tropical wet and dry climate with warm summers and mild winters.
Colombo is known for its unique culture, which includes Buddhist temples, mosques, churches and other religious buildings. It also has an abundance of beaches that attract tourists from all around the world. Also, it has over 400 bird species found nowhere else on earth. Another fun fact about Colombo is that its port is one of the busiest in Asia, with over 100 cruise ships docking at its facilities every year. Hence, a trip to Colombo is worth it!
Airports
Ratmalana Airport, Bandaranayake International Air Port
Experiences in Colombo
Colombo is an incredible place to devour some time. There's so much to do here, from going to the beach and swimming to visiting the local shops and markets, or just wandering around the streets and taking in the sights. Also, the city's rich history and diverse culture make it one of the world's most captivating destinations. The city has experienced many changes over time and has grown into one of the most vibrant cities in Asia. It's also known for its beautiful architecture, which includes colonial buildings and modern skyscrapers. There are lots of places to visit if you want to experience Colombo's rich history first-hand!
Top Attractions in Colombo
The city has different attractions, including many mosques and churches. There are also many restaurants and shopping centres that offer everything from antiques to luxury goods. The Galle Face Green is beautiful during the day, but at night it looks amazing with all of its lights lit up. It also makes up for a great photo opportunity! If you're interested in learning more about Sri Lanka's history, then check out the Gangaramaya Temple. The temple has all kinds of artefacts from all over Sri Lanka that tell stories about each part of their history. In addition to these activities to do in Colombo, there is also more to discover when you visit this beautiful country!
Colombo is a bustling metropolis that has everything you could possibly want in terms of entertainment, shopping and dining options. If you're planning on visiting this amazing city then here are some things that will help make your Colombo Tour even more memorable!

First and foremost, for a comfortable trip take up one of our Colombo Packages which includes a trip to the Gangaramaya temple. It is a Buddhist temple built in the 19th century, and it was one of the largest Buddhist temples in Sri Lanka at that time. It was erected by Hikkaduwe Sri Sumangala Nayaka. Today, it is still considered to be one of the most important historical monuments in Colombo and throughout South Asia. The building itself has been converted into a learning centre and also houses artefacts from different periods of history as well as paintings. The interior decoration includes murals depicting events from Buddha's life such as his birth or enlightenment at the Bodhi tree. There are also statues made from bronze depicting different scenes from Buddha's life like where he taught people about how bad actions lead to bad karma while good actions lead us towards heaven after death; so don't forget those!

Stroll through Viharamahadevi Park! It is a large public park in Colombo with the biggest open space and is situated in the heart of the city. The park has been a focal point for many cultural events and was formerly known as Victoria Park. The site was renamed after Queen Viharamahadevi, the mother of King Dutugamunu in 1958.

Colombo National Museum is a must-visit for anyone visiting Sri Lanka. If you've ever dreamed of seeing the most expensive collection of artefacts in the country, you're in luck! The National Museum is located in the heart of Colombo, and it's open from 9:00 am to 5:00 pm from Monday to Friday. Its collection includes rare gems and minerals from around the world including China and India as well as local items like artworks by local artists such as Kandyan princely families who ruled over this region before colonists arrived. The museum also hosts regular events throughout its yearlong schedule that allow visitors to get up close with some amazing pieces while learning more about them at their leisure!

A visit to Dehiwala Zoo is a great way to spend the day. The zoo is home to many different species of animals, including elephants and tigers. You can also see birds like parrots and macaws at this facility. The park has several habitats for its various species of animals: an open grassland area with trees; an animal sanctuary where there are plenty of trees for shelter away from predators; an elephant breeding centre where babies are born; and even a small lake. It is a place where even rare species like lemurs live out their lives in peace!

Do not miss the old Fort Railway Station. This historic landmark was built in 1864 by British forces who used it as their headquarters during their fight against the Sinhalese when they rebelled against British rule! It is now operated as a museum by the Sri Lanka Tourism Board so visitors can learn more about its history. With our customized Colombo Holiday Packages, take your own time and explore the Pettah market to your heart's content! The Pettah market is a great place to shop for souvenirs. It's the best place to buy spices and textiles, as well as other local goods like jewellery, clothing and art. There are also many restaurants in this area that serve great food at reasonable prices. You can meet some of Colombo's most colorful locals while you're here!

Shop at Barefoot and ODEL! If you're looking for a good place to shop and eat, ODEL and Barefoot are two of the largest retailers in Sri Lanka. Both chains have stores throughout the country and sell food, clothes and electronics like TVs, computers and mobile phones. They also carry home appliances like refrigerators, washing machines and microwaves as well as household items like candles or blankets. Overall, it is the best place to go for window shopping or even buy something for both tourists and natives alike!

If you are on a limited schedule, our Colombo Tour Packages are a great value because you get to see all of Colombo's highlights and can do some shopping along the way. It will take you on a great trip to explore the attractions that are within a walking distance from one another so that you can hop on and off at various sites and landmarks as per your preference along the route. You'll get to see historical sites like Fort Zeeripoort and Galle Face Green; modern landmarks like Beira Lake; important religious sites such as St John's Cathedral & Temple of The Tooth Relic; famous beaches like Kalpitiya Beach & Hikkaduwa Beach; popular shopping centres such as Pettah Market & Temple Road Junction Mall; restaurants serving delicious Sri Lankan cuisine and much more!

Go on a taste tour of Colombo with one of our Colombo Packages! A taste tour is a great way to experience Colombo's food scene. You'll be able to sample dishes from all over the city, and you can even take in some of its cultural sites while you're at it. A typical day on a taste tour will include breakfast at a local restaurant where there might be homemade bread or pastries for sale as well as other local delicacies like eggs cooked in coconut milk or curry rice with beans, curry leaves, onion and spices. If these items aren't available on your day's itinerary then don't worry; everyone has their own idea about what constitutes breakfast! Lunch at another local eatery where traditional Sri Lankan cuisine may be served along with Western-style foods such as burgers and pizza slices imported from Italy or France. Some people may opt for vegetarian options instead of meat.

Here are a few of the dishes that you should not miss on your Colombo Tour: fish ambul thiyal, kottu, kukul mas curry, parippu, lamprais, hoppers, polos, wambatu moju, gotu kola sambol, kiribath with lunu miris, pol symbol, and finally wood apple!

With our Colombo Tour Packages, you can't afford to omit doing something fun! There are plenty of activities available around Colombo including visiting local markets where vendors sell traditional clothing made by hand and sometimes even locally grown fruits, listening live music at one of many restaurants along Church Street, exploring historic sites such as Galle Face Green Park which dates back over 400 years ago when Portuguese merchants first set foot here after docking their ships offshore during high tide times.

Apart from the above, here are some of the fun activities you can try out in Colombo: Shop at Paradise Road; enjoy a tuk-tuk ride, take an Ayurvedic Spa; go Scuba Diving; go on a tea and herb tour; take a highland tour to Pinnawala and Kandy; enjoy golf at Royal Colombo Golf Club; explore the Colombo Dutch Museum and Seema Malakaya; visit the Jami Ul Alfar Mosque and Sri Kailawasanathan Swami Devasthanam Kovil; go on a scenic tour in AirPlane; enjoy the exciting rides at Leisure World Water Park, or try your luck at Bally's Casino!

If you're looking for a grand night out, Galle Face Green is the apt place for it. Make sure you do not miss taking a glimpse of the sunset when at this place and relish some of the traditional Sri Lankan snacks at the Galle Face Green Night Market!

Dook International is a Destination Management Company that specializes in helping people plan their trips around the world. We know how stressful it can be to book a flight, hotel, or even an entire trip from scratch, hence we want to make your life easy. We've made it our mission to find ways for you to get a 'worth-for-money' vacation with our Colombo Tour Packages. Our team will work with you every step of the way, making sure that everything you need is taken care of.
Explore More: Attractions in Sri Lanka

Book Package: Sri Lanka Tour Package