Top Bratislava Tour Packages
Bratislava has been the capital of Slovakia since its independence. It has a beautiful history stretching over the centuries. This illustrious historic undercurrent is starkly contrasted with the sharp architecture of the communist regime. The city banks the Danube River, only a few kilometres away from the Austrian border. Dook International offers a variety of Bratislava Tour Packages that you can prebook before your vacation, so that you can enjoy a stress-free time this holiday season!

Things to know about Bratislava (Slovakia)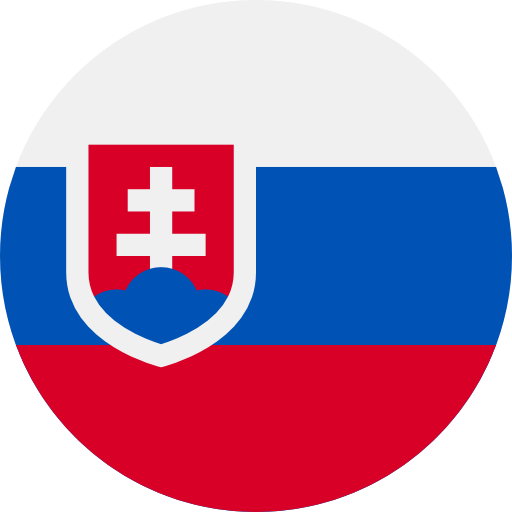 Bratislava has actually been an active settlement since the Neolithic ages, making it far older than many other comparable European cities like Prague or Budapest. Since it was a hub for trade and commerce, it has a multicultural vibe to it with influences from the Romans, Hungarians, Germans, Austrians, Turks and the Czechs. Going on a Bratislava Tour would expose you to all these cultures while also getting a brilliant understanding of Slovakian culture and history and we offer a number of Bratislava Packages that would enable you to do the same!

Airports
Vajnory Airport, Bratislava Airport
Experiences in Bratislava
Bratislava has an interesting juxtaposition of modernity and tradition, displaying the gorgeous medieval and Gothic architecture of the old town, followed by baroque palaces, and then Renaissance era castles commissioned by the Royals along with the sharper architecture of the communist era, while somehow still maintaining a rural atmosphere. Dook Travels' Bratislava Holiday Packages will expose you to this incredible array of experiences, while also making sure you get to see everything else this unique city has to offer.

Top Attractions in Bratislava
When you book one of our Bratislava Packages, you get to see all of Bratislava. This includes their fairy-tale like castles, the Old Town that works as the historic centre of the city, their wonderful street life with great food and shopping, their interesting architectural styles and more! Bratislava also has well-curated museums and galleries for all the history lovers. Overall, it has various stunning views in a picturesque town.

Plan A Trip To Bratislava
There is no scarcity of things to do in Bratislava. Despite being a lively city, it also has a laid back air about it with all the friendly locals. Planning out your whole trip may seem daunting but Dook International has a number of Bratislava Holiday Packages that can make your trip completely stress free and easy to navigate.

Best Travel Experiences in Bratislava

Bratislava is a great place to walk around and plenty of activities to perform around the city streets. There are several street artists from place to place, all of whom make your trip far more memorable. They provide character to the town, whether it's the Slovak Robin Hood playing the shepherd's pipe or street performers offering to paint your image or costumed individuals.

Our Bratislava Tour Packages will take you to the core of the city which is the Old Town. You can access the Old Town through the only surviving mediaeval gateway, Michalská brána a vea (St Michael's Gate and Tower), which houses a military museum and a viewing tower. Two sections of a single street, Michalská and Ventruska, are studded with opulent Baroque buildings, the university library and numerous dining options. The former Hungarian parliament is located at Michalská 1 and Mozart House, where the six-year-old Mozart entertained the Palffy family, is at number 10.

The most important destination to visit in Bratislava is undoubtedly, the Bratislava Castle. Bratislava Castle, magnificently restored in Renaissance style, appears to have been plucked straight out of a picture book. There is a history museum inside, but many of the spaces appear underused and empty. The Crown Tower was built in the 13th century, which offers panoramic views, is the castle's oldest original feature. The late-baroque Assumption of the Virgin Mary (1762–3) artwork by Anton Schmidt in the Music Hall is another highlight. The well-kept baroque gardens behind the castle are accessible without a fee. Make sure you book one of our Bratislava Tour Packages so that you can see this beautiful structure in person!

Top Things to Do in Bratislava

Hlavné nám is the centre of Bratislava's history, festivals and upscale cafe culture (Main Sq). In particular, the Stará Radnica (Old Town Hall), a collection of lovely Gothic structures from the 14th and 15th centuries and Palugyayov Palác, a neobaroque former palace stand out among the architectural splendour in practically every direction. This is a great stop on your Bratislava Tour and our Bratislava Tour Packages will make sure you don't miss out on anything.

For those who are interested to explore museums, there is a well maintained museum in Bratislava - the Museum of City History for them to enjoy. In the historic town hall, take a trip through Bratislava's past. Climb the tower first for a view of Bratislava. Dook International's Bratislava Packages are a great way to check it out. The most beautiful exhibition rooms, despite the gloomy monikers, are the Court House and Hall of the Extended Municipal Council, which have 17th-century stained glass, Gothic flourishes and colourful ceilings. At the very end, set aside some time to visit the Viticulture Museum below, where you may try local wines and hear an engaging explanation. In the vaulted rooms, you will also find religious artwork and saints' bones that are dimly lit.

Best Places to Eat & Drink in Bratislava

When referring to their national meals, Slovakian cuisine may be hefty, but it is also incredibly delicious. You can choose from a wide variety of traditional pubs and try halusky or order a dish of meat and cheeses. Enjoy a 3-course lunch with drinks at 3 different restaurants in the historical centre for a unique dining experience! Foodies can try out this new cuisine by booking one of our Bratislava Holiday Packages for their vacation.

What to Buy in Bratislava?

No Bratislava Tour is complete without shopping for souvenirs to take back home. Old Town's Michalská and Ventrska streets are great for picking up pottery and wooden souvenirs. There are few outdoor markets selling regional goods outside the city, including cheese, pickled goods and fruit and vegetables. There is one on Zilinská, which is about fifteen minutes' walk from the city centre and another on Mileticova, which is accessible by tram.

Why Travel to Bratislava

Bratislava has such a varied range of experiences and things to do that is quite simply impossible to not find something that would suit your personal interests. It is a city with a huge history and deep-rooted cultures, while also remain accessible to tourists with a friendly and welcoming environment. Slovakian culture is interesting with influences from all over Europe. Dook International's Bratislava Tour Packages are a great way to get acquainted with the city in an easy-to-access way!

Best Travel Tips for Travelers

There are many cities in Europe, but few have that unique, memorable atmosphere that Bratislava does. There is quite a lot to do here, along with plenty of accommodation, restaurants and other amenities. Hence it is understandable that it can be a bit confusing to plan out your trip entirely. If it is your first time visiting Bratislava, do not worry, Dook International's Bratislava Holiday Packages have got you covered! Prebook one of our Bratislava Packages to ensure you have a hitch-free holiday.
Explore More: Attractions in Slovakia

Book Package: Slovakia Tour Package