Top Beijing Tour Packages
Beijing is the capital of China and is home to more than 20 million people. It's also one of the largest cities in the world and the top preference for tourists as a vacation destination! If you're looking for an unforgettable experience in Beijing, Dook's Top Beijing Tour Packages are just what you need. We have a wide range of tours that offer unique experiences to suit every traveler's needs. Whether you want to go off the beaten path or explore more traditional sights and attractions, we've got something for you.

Things to know about Beijing (China)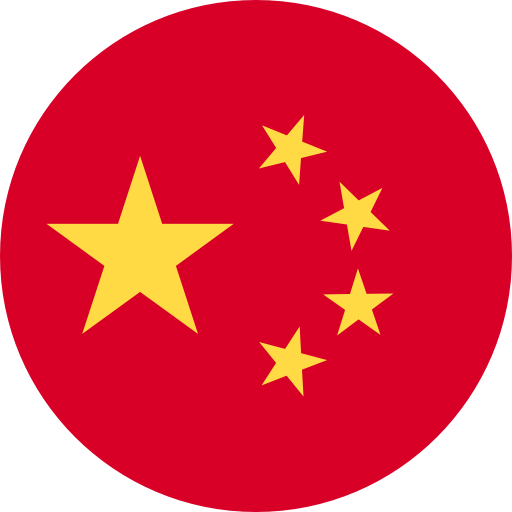 Beijing is a city that has seen a great deal of growth over the past few years, but it's still got plenty of secrets. Here are some things you might want to know before getting on with your Beijing Tour preparation!

The first emperor of China was Qin Shi Huang, who ruled from 221 BC to 210 BC, and during the time of his reign, he built many structures including the Great Wall and Terracotta Army. One thing that you might not know about Beijing is that this city is actually much older than you'd think! It is said to be founded in 712 BC, making it one of China's oldest cities and one of the oldest inhabited places on Earth!

Another of the most striking features of Beijing is the sheer number of myriad building types. From the ancient temples and palaces in Tiananmen Square to the modern skyscrapers and shopping malls to people who live in Beijing's urban sprawl, there is a lot to see.

Airports
Beijing Capital International Airport, Beijing Nanyuan Airport
Experiences in Beijing
Beijing is a city that is steeped in history but also has a lot of energy and life. It is a city that is always changing but has a way of keeping its past alive. The people here are generous and helpful. They want you to be comfortable at all times and will go out of their way to make sure you enjoy your stay in Beijing. The best part is that you get to endure the culture and the history of this beautiful land and with our customized Beijing Holiday Packages it will be a memorable one. It's a place where you can see people from all over the world coming together to celebrate something as simple as food or as complex as culture. It's a place where you can experience so many different things in just one day!

Top Attractions in Beijing
Beijing has everything you could ever want. It's vast, it's gorgeous, and it has an incredible number of things to do. So where should you start? The best way to discover all the things that make Beijing special is to get out there and explore with a little help through our Beijing Packages! There are so many great places in Beijing that it would be a shame not to see them all so go ahead and pack your bags for some amazing adventures!

Beijing is a city of contrasts. Its modern skyscrapers tower over traditional, centuries-old buildings in the centre of the city. One minute you're walking down the streets of the former imperial city, and the next you're in a bustling marketplace with vendors selling everything from fresh produce to traditional Chinese medicine.

Best Travel Experiences in Beijing

Beijing is a city that's impossible to get bored of! If you're looking for an outdoor adventure on your Beijing Tour, there are plenty of options for hiking and biking. If you want to go above ground, check out the Great Wall of China. If you want to go underground, check out The Underground Kingdom. If you want to stay close by but still get out of the city, you can go see some of Beijing's local landmarks like the Forbidden City or Tiananmen Square. If you want to experience Chinese culture firsthand, visit one of their many temples or pagodas. You can find these throughout the city and they're worth seeing!

Top Things to Do in Beijing

When planning your trip to Beijing, remember that it's a huge place; over 21 million people live here! As such, there are going to be plenty of things to do and see when you're there. Here are some things to do on your Beijing Tour:

• Before you begin your trip, get to know about the traditional Beijing life by travelling on their local rickshaw, tasting the original fine rice wine and so on.

• The Great Wall of China is too big to miss when in Beijing! You can either take a cable car or stroll at Mutianyu. Visit Simatai Great Wall late at night, for a wonderful experience. If you are into hiking or planning to go on an adventure around the area, these places are our best bet: Jinshanling, Jiankou and Huangyaguan.

• Go on a taste tour with our customized Beijing Holiday Packages to taste its character-filled traditional edibles at Ghost Street, Nanluoguxiang and Wangfujing Snack Street. Grab an authentic Beijing roast duck dinner at Dadong or Quanjude!

• Feel like an emperor at the Forbidden City! One of the best-preserved and largest archaic palatial edifices in the world. Another famous place to visit is the Imperial garden known as the Yiheyuan or the Summer Palace. Take a stroll through the 728 m long corridor or enjoy a boat ride at Kunming Lake, both would deliver the ultimate satisfaction. The old Summer Palace is just only three kilometer away as well!

• Get access to the authentic Tai Chi experience at the royal temple of the Qing and Ming dynasties, the Temple of Heaven.

• Other fun things to do with our Beijing Tour Packages are: Going on a romantic date with your partner at Landiao Lavender Garden. Shop for souvenirs at Panjiayuan Antique Market, Xiushui Street, and Liulichang Street. Spend your money on the city's time-honoured brands at Qianmen Avenue, Liulichang Street, and Qianmen Avenue. Enjoy the best Chinese nightlife at Sanlitun or enjoy an evening show at Li Yuan Theater or Chaoyang Theatre.

• Fond of Chinese cuisine? Take up a cooking lesson in a local courtyard! For some add-ons, you can either rent a bike and take a stroll at the Central Axis or go treasure hunting at the National Museum of China or enjoy both!

Best Places to Eat and Drink in Beijing

For a taste of the best that Beijing has to offer, you can't beat a visit to one of the city's many restaurants or cafes. There are so many different types of restaurants in Beijing, from traditional to contemporary, from fine dining to fast food - it's hard to find a place that doesn't appeal to your tastes.

With so many great restaurants and bars to choose from, we have narrowed down our top picks that will make your trip one to remember. They are TRB Forbidden City, Shen Yong Xing, Jing, King's Joy, Bei 27 Hao, Bao House, Jing Yaa Tang, Fu Chun Ju, Transit, Southern Fish, In and Out, and Furongji! If you wish to drink here, our top picks: Migas Mercado and Jing-A Brewpub. Instead of finding those on maps, book one of our Beijing Packages and we will take you to your favourite preference in no time.

What to Buy in Beijing?

If you're looking for a great souvenir from Beijing, you can't go wrong with the famous Dragon Ball series. These are hand-illustrated and are a must-have for any fan of the series. There's also a lot of other cool stuff to buy in Beijing, including traditional Chinese clothing and accessories.

Some of the prominent choices that you can go for with our Beijing Holiday Packages are Yixing Clay Teapots, "Inside Painted" Snuff Bottles, Beijing Palace Lantern, Chinese Jewelry, Cloisonne Objects, Eight Treasures Ink-pad, Chinese Tea, Chinese Ceramics, Chinese Silk, Beijing Lord Rabbit Figurines, Beijing Paper Cuts, Neiliansheng Cloth Shoes, Chinese Chop, Zhongguo Jie, Chinese Calligraphy Wall Scrolls, Beijing Dough Figurines, Chinese Traditional Clothing and Er Guo Tou, to name a few!

Top Reasons to Visit Beijing

If you're thinking about visiting Beijing, there are plenty of reasons to do so. First and foremost, it's a city that is easy to get around and navigate. The subway system is extensive and easy to use, and the city centre is small enough that you can walk to most places without much trouble.

That means a trip to Beijing with our Beijing Tour Packages will be full of incredible experiences, from seeing the Forbidden City to eating at one of the many restaurants in this bustling metropolis. But what makes this city so special is its people. In addition to being friendly and welcoming, Beijingers are also very proud of their city and its history which makes it easy for visitors to feel at home here.

But what about the food? Well, that's another story altogether! From spicy Sichuan cuisine to sweet Peking duck, there are hundreds of ways to enjoy your time in Beijing.

Best Travelling Tips for Travellers

Beijing is a big city, and it's not just the size that makes it so. You've got to be ready for some culture shock. Here are some tips for travelling to Beijing:

• Get used to your surroundings. The first thing you'll notice about Beijing is that it's huge and crowded. So get used to seeing lots of people and things around, and make sure you research well before venturing out in public places alone.

• Learn some basic Mandarin Chinese. You'll be able to communicate with locals easier even if you can speak only a few words here and there!

• Be prepared for anything and everything. The weather in Beijing can change at any moment from rainstorms to heat waves, so pack appropriately for all situations! Make sure you have comfortable clothes, sunscreen, water bottles/coolers, umbrellas/raincoats etc. These are just some examples of things that will come in handy while travelling around!

Beijing is an incredible city, but it can be tough to get around. If you want to see the sights and get to know the locals, Dook International can help you get there in style. We have a wide range of Beijing Packages that will get you to the wonderland and back at ease, letting you explore on your terms. Whether you're looking for a quick weekend trip or a longer vacation, we've got a variety of options that suit your needs.