Best Of Beijing
Pkg Id

0000556

Destinations

1

Duration

4 Nights

Attractions

4

Price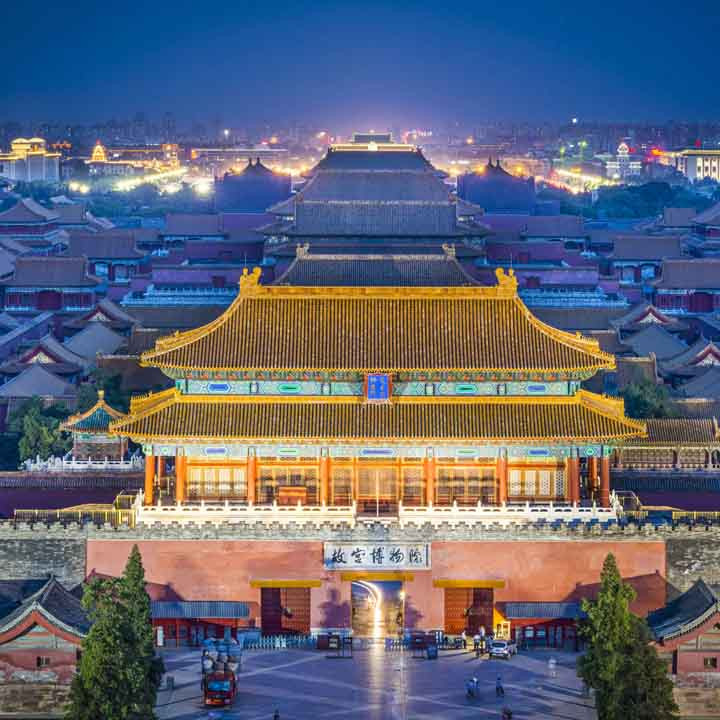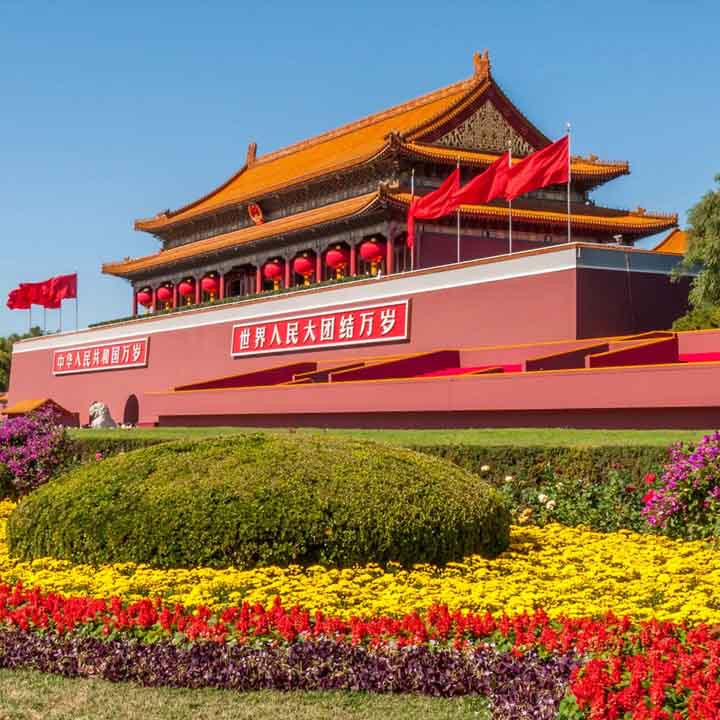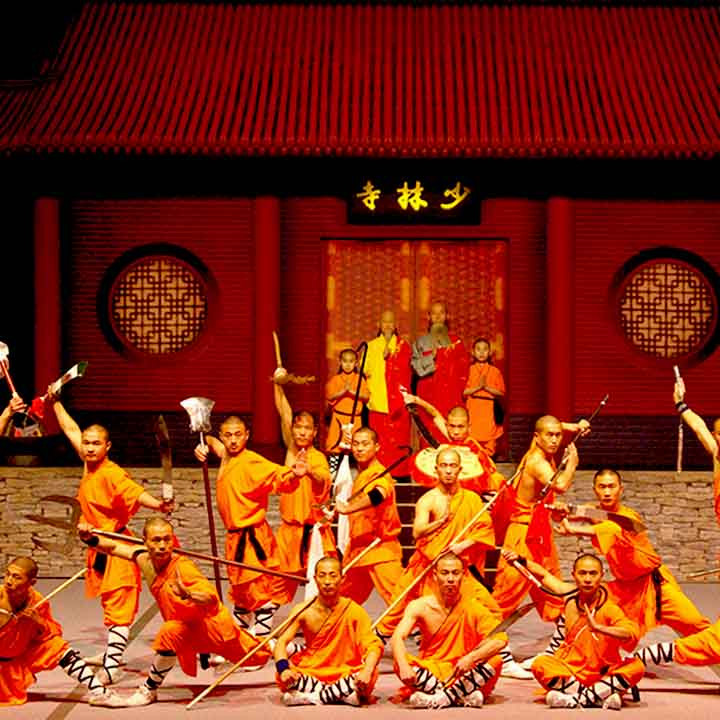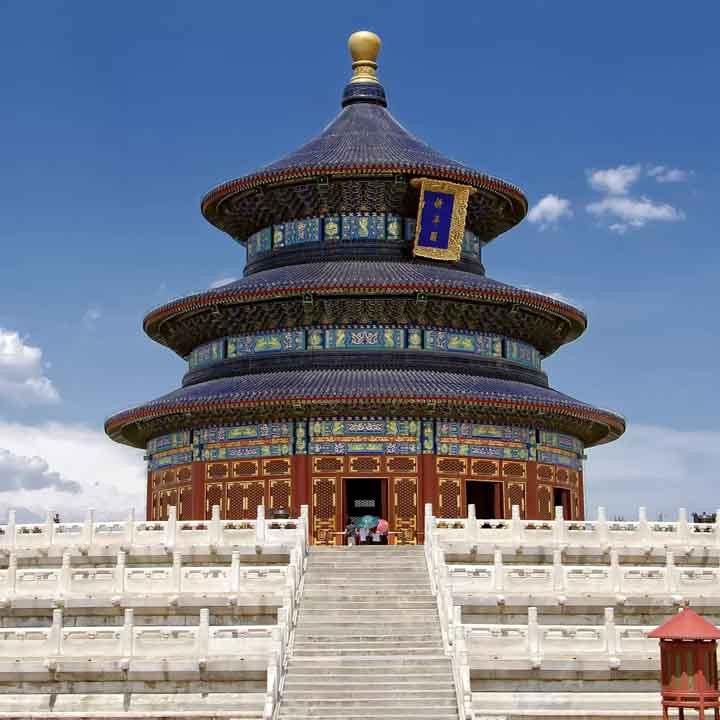 1
Arrival in Beijing
Upon arrival at Beijing Capital International Airport, you'll meet your private guide at the arrival hall and transfer to your hotel in downtown Beijing.
After check-in, you'll have the remainder of the day free to head out and explore.
Time and energy permitting, in the evening you can take a guided tour of Wangfujing Street, a buzzing shopping area home to one of Beijing's most famous night markets.
Here you can snack on street food galore.

2
Beijing City Tour & Kung Fu Show
Breakfast at hotel.
In the morning, you'll meet your guide and driver in the hotel lobby and embark on a grand tour of Beijing. It begins in the heart of the city at Tiananmen Square, the world's largest city square.
You'll see an enormous portrait of Chairman Mao on the square's north end at Tiananmen Gate. This is the entrance to the Forbidden City (officially known as the Imperial Palace Museum), which was constructed in 1415 during the Ming Dynasty.
A walking tour of the Forbidden City takes at least a couple hours. This ensures you see the majority of its some 980 buildings spread across 180 acres (72 hectares). Among other things, you'll visit the 32-foot (10-meter) high city walls, the Imperial Garden.
In the afternoon, you'll give your legs a rest with a 30-minute pedicab tour through the hutongs of Beijing. Hutongs are narrow alleyways that crisscross through old neighborhoods in the city. Some of these are so ancient that they go as far back as 800 years to the Yuan, Ming, and Qing dynasties.
In the evening, get ready for some excitement as you had to the theater for the "Legend of Kung Fu" show. This is a special Shaolin kung fu stage performance that blends narrative, music, and of course, martial arts.
Return back to Hotel.
3
Great Wall Guided Tour & Olympic Park
Breakfast at Hotel.
Later-on Travel to New Seven Wonders of the World: the Great Wall of China. Because this ancient fortification is so massive, it's separated into various sections open to visitors. The area you'll be visiting is Mutianyu, one of the best-preserved portions of the Great Wall.
Sitting atop steep hills blanketed in rich green pines and cypress trees, the views from here on a clear day are nothing short of breathtaking. Walking these ramparts you'll easily understand how this landmark became a prominent symbol of China's history and heritage.
After the visit, you'll transfer back to Beijing and visit a landmark of China's recent history: Olympic Park. This complex was built for the 2008 Summer Olympics and includes a number of interesting buildings including the Bird's Nest (National Stadium) and Water Cube (aquatics center).
Return back to Hotel and Overnight stay.
4
Temple of Heaven & Summer Palace
Breakfast at Hotel.
In the morning, your guide will take you to the Temple of Heaven. This historic complex sits on 670 acres (271 hectares) and is actually comprised of a few buildings. Construction began back in 1407 under the Yongle Emporer, who also commissioned the building of the Imperial City. For hundreds of years spanning the Ming and Qing Dynasties up until 1900, this was the main imperial temple where emperors prayed to heaven for a good harvest.
The first stop is the Hall of Prayer for Good Harvests. This large, three-tiered structure was where the emperors would come for annual prayer ceremonies.
In the afternoon, you'll head to the Summer Palace. This former royal retreat is located on the northwest outskirts of Beijing and is the largest imperial garden in China, taking up 1.1 square miles (2.9 square km). It's a mere 15 minutes by car from Beijing, but when you arrive you'll feel like you stepped back in time.
The most prominent landmarks here are the central Kunming Lake and Longevity Hill, a part of the Yanshan Mountains and upon which sits many palace halls and pavilions.
After a boat ride around the palace, you'll head back into Beijing and pay a visit to Lama Temple.
Return back to Hotel and Overnight stay.
5
Fly Back Home
Breakfast at Hotel.
In the morning, a driver will pick you up at the hotel and transfer you to the airport in Beijing, where you'll catch your flight home. This concludes your unforgettable journey through China. Until next time!

As per mentioned in itinerary

As per mentioned in itinerary

English speaking tour guide

As per mentioned in itinerary