Grand Trans Siberian Express Westbound Tour
Westward bound on the Trans Siberian Express!
Pkg Id

0000172

Destinations

8

Duration

13 Nights

Attractions

5

Price
13 days, 9 destinations, 3 countries. Embark on the greatest rail journey on Earth from Beijing towards Moscow, through China, Mongolia, and Russia. Explore pit stops cities en route and soak in the local cultures of the Asian heavyweights. The enchanting journey covers prominent Central and North Asian hotspots such as Ulaanbaatar, Lake Baikal, Novosibirsk, and Yekaterinburg, before finally ceasing in Moscow.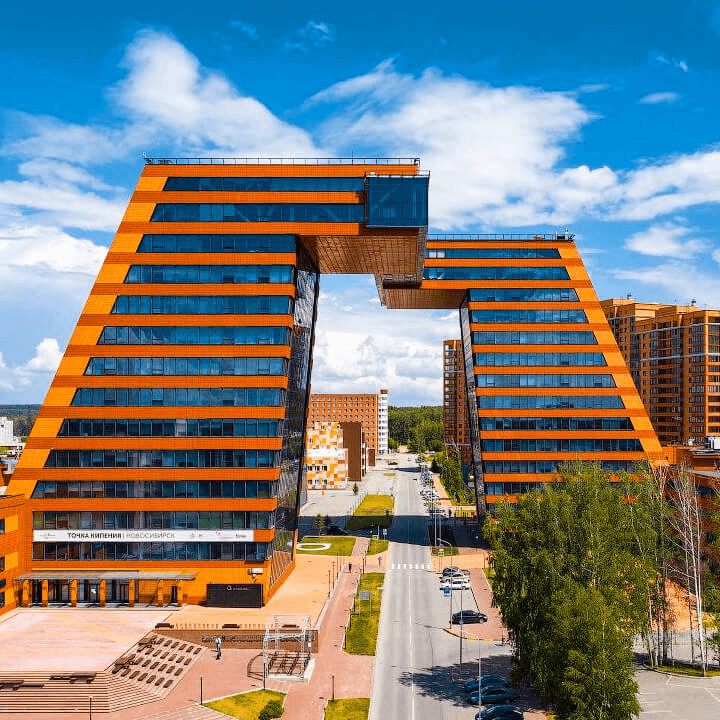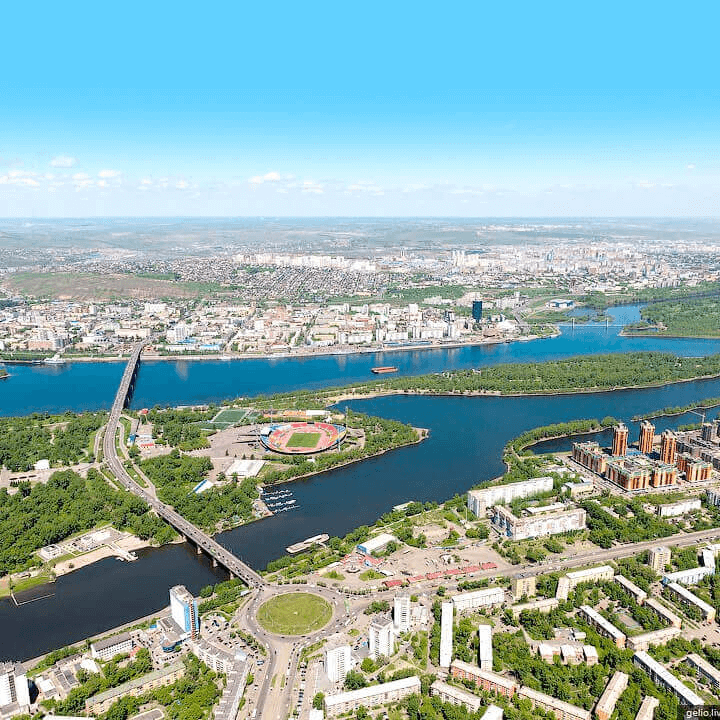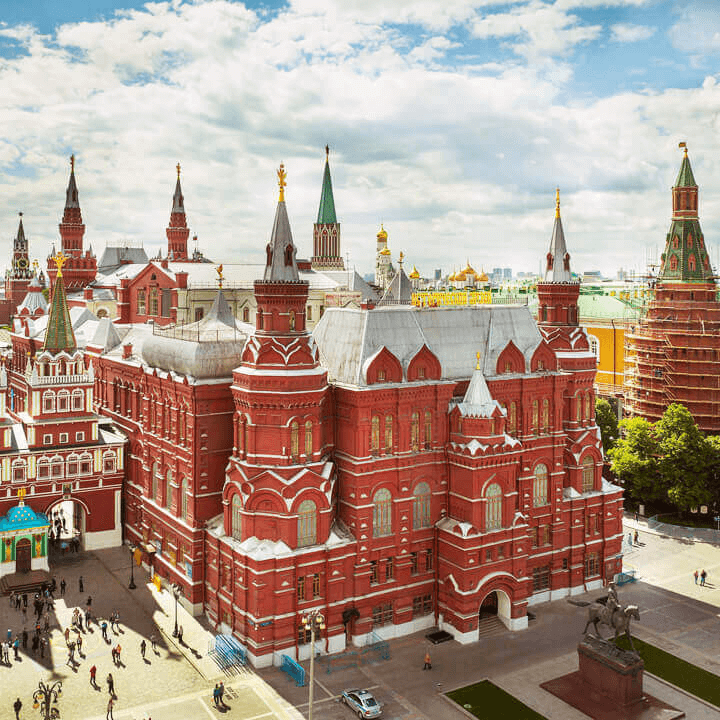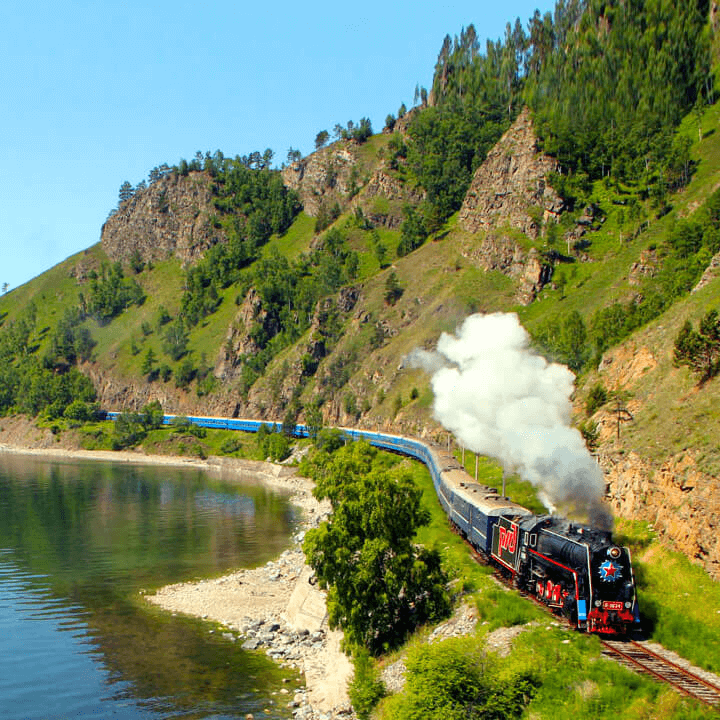 1
Arrival at Beijing
Arrival at Beijing Capital International Airport (Our tour escort will meet you outside)
Transfer to the hotel
Overnight stay at hotel
2
Beijing Sights
Breakfast at the hotel
The Great Wall of China
Summer Palace
Overnight stay at hotel
3
Beijing Tour & Flight to Ulaanbaatar
Breakfast at the hotel
Forbidden City
Tiananmen Square
Temple of Heaven
Transfer to Beijing Capital International Airport
Flight to Ulaanbaatar
Arrival at Buyant Ukha International Airport, Ulaanbaatar, Mongolia
Transfer to the hotel
Overnight Stay at the hotel
4
Gorkhi Terelj National Park
Breakfast at the hotel

Excursion to

Gorkhi

Terelj National Park


Transfer back to the hotel

Overnight stay at Hotel

5
Ulaanbaatar Sights and boarding of the Trans Siberian
Breakfast at the hotel

Gandantegchinlen Monastery

Zaisan Memorial

Transfer to Ulaanbaatar Railway Station

Boarding of the Trans Siberian Express


Accommodation on board the Trans Siberian Express
6
Ulan Ude
Arrival at Naushki

Immigration Process

Arrival at Ulan Ude


Excursion to an Orthodox Old Believers Village

Traditional Russian lunch at the Old Believers Village

Transfer to Ulan Ude Railway Station

Boarding of the Trans Siberian Express

Accommodation on board the Trans Siberian Express
7
Lake Baikal
Arrival at the Circum Baikal Railway Line
Arrival at Port Baikal
Siberian Barbeque Lunch
Boat cruise over Lake Baikal to Listvyanka
St Nicholas Church
Drive to Irkutsk
Transfer to the hotel
Overnight at hotel
8
Irkutsk
Breakfast at the hotel

Irkutsk Old Town

Private Classical Concert

Transfer to Irkutsk Railway Station

Boarding of the Trans Siberian Express

Accommodation on board the Trans-Siberian Express
9
Krasnoyarsk
Krasnoyarsk, like Yekaterinburg and Ulan-Ude used to be a "closed city" during Soviet times – closed to foreigners and also to most Soviet citizens at that time. It is located along the Yenissei River which is the greatest river system flowing to the Arctic Ocean. A sightseeing tour shows you several view points and the main shopping street which is fascinating as the local mayor decided to decorate it with palm trees in summer time – in the middle of Siberia! During a boat cruise on the Yenissei River you will have a great view on the city and the huge railway bridge crossing the river.


Accommodation on board the Grand Trans-Siberian Express.
10
Novosibirsk
In the morning a

city sightseeing tour

shows you some remarkable orthodox churches which have survived the Soviet period and see the famous Opera House which is the largest of Russia, situated in the centre of the city at Lenin Square. In the afternoon, an excursion takes you out of the city into the Taiga, the "real Siberian forest". About 30 km out of the city you have the opportunity of visiting the largest open air railway museum of Russia, a collection of more than 60 showpieces of steam, diesel and electric locomotives as well as several historical passenger cars – a perfect insight into the development of the trains on the Trans-Siberian Railway.


Accommodation on board the Grand Trans-Siberian Express.
11
Yekaterinburg
Today the train arrives in Yekaterinburg, capital of the Ural Mountains. The city was founded in 1723 by Czar Peter I as the center of metallurgical industry. By the 20th century it had become one of the largest and the most important financial, industrial and cultural centers of Russia. Yekaterinburg is located at the geographical border defined by scientists between Europe and Asia.

On your sightseeing tour you visit a place of remarkable importance for Russian history: the "Cathedral on The Blood" which was built at the place where Czar Nicholas II and his family were executed by the Bolsheviks in 1918. An excursion into the Ural forests takes you to Ganina Yama, which today is considered by Russians as a "holy place". It is an assemble of small wooden chapels which were erected in the 1990's to honor the last Czar's family of the Romanov dynasty who were then buried in Ganina Yama.


Accommodation in Yekaterinburg.
12
Full Day on the Train
Today you leave Yekaterinburg in the morning and enjoy a typical day on the Trans-Siberian Railway. Your private train passes through the Ural Mountains and an endless scenery of forests, lakes and small settlements. A day to relax, watch the landscape and listen to lectures about the country and its people.


Accommodation on board the Grand Trans-Siberian Express.
13
Moscow
Today the almost 8000 km long journey from Beijing to Moscow terminates. In the afternoon you visit the Red Square and the Kremlin grounds. The sightseeing tour shows you the all the many highlights of Moscow: the Bolshoi Theatre, the GUM department store, the Red Square, Moscow River, the Sparrow Hills, Novodevitchy Monastry. You will forget old stories about Moscow being grey and dark. It has become a vibrant city, comparable to Paris or Rome and full of life.


Accommodation in in Moscow.
14
Moscow
Airport transfers are provided by our service team to connect with your flight departing Moscow.

6 nights accommodation on board the Grand Trans-Siberian Express, 2 night accommodation at Beijing,2 nights accommodation at Ulaanbaatar, 1 night accommodation at Irkutsk, 1 night accommodation at Yekaterinburg, 1 night accommodation at Moscow

Transfers on Private basis

As per mentioned in itinerary

English, Spanish, Portuguese, Chinese speaking tour guides (other languages on request)

As per mentioned in itinerary
Visa
Click to view Visa information
General Terms
Please note that these packages are customizable, which means that you will be able to make changes to the itinerary/activity if you so desire. The final payment will be calculated as per the itinerary and inclusions reflected on the confirmatory e-mail sent to you.
Please expect to receive your vouchers 72 hours before your departure date (subject to full payment of your package cost).
Personal expenses such as laundry, telephone calls, room service, alcoholic beverages, mini bars etc., are not included.
In case your package needs to be canceled due to any natural calamity, weather conditions etc. Dook Travels shall strive to give you the maximum possible refund subject to the agreement made with our trade partners/vendors.
The passenger names in the booking form should be exactly as per passports. Dook Travels will not bear any liability for the name change fee, if incorrect names and ages have been added at the time of booking.
Please note that your package includes baggage as per airlines policy. Any addition in baggage will be charged separately.
Standard check-in time at the hotel is normally 2:00 pm and check-out is 11:00 am. An early check-in, or a late check-out is solely based on the discretion of the hotel.
In case the selected hotel is unavailable for booking, an alternate arrangement will be offered to the customer in another hotel of a similar category.
Certain hotels may ask for a security deposit during check-in, which is refundable at check-out subject to the hotel policy.This amount has to be deposited by the traveler.
Please note that Day at Leisure essentially implies that no sightseeing activities have been included for that day.
Kindly be on time for your activities, tours and transfers. Dook Travels will not be liable for missing any activity thus for any refund against it in such cases.
No refund either in part or in full will be made for any unused part of the services provided in the package.
The package price doesn't include special dinner or mandatory charges at times levied by the hotels especially during New Year and Christmas or any special occasions. Dook Travels shall try to communicate the same while booking the package. However Dook Travels may not have this information readily available all the time.
Our package price does not include GST and TCS. Applicable GST and TCS will be charged over and above the package price.
For queries regarding cancellations and refunds, please refer to our Cancellation Policy.
For any paid activity which is non-operational due to any unforeseen reason, we will process the refund & should reach the guest within 30 days refund requisition. Also, for any activity which is complementary and not charged to Dook Travels & guests, no refund will be processed.
Our package prices are on twin sharing accommodation basis thus published prices are applicable for minimum two persons and multiple of two thereon.
As per RBI guideline every foreign traveler has to provide us his PAN details. The Dollar component of package price will be taken out of your BTQ (Basic Travel Quota).
The tour cost does not include any Overseas Insurance Premium, but we strongly recommend buying Overseas Insurance Policy. The same after issuance is non refundable.
These terms are general terms for our tour packages.Any term mentioned in proposal shall be considered part of it and in case of discrepancy term mentioned in proposal shall prevail.
Disputes, if any, shall be subject to the exclusive jurisdiction of the courts in New Delhi.
Payment Policy
Payment schedule depends on destination, time of booking, inclusions, airline and hotel payment policy etc thus it is specific to your package bookining.
Payment schedule will be part of our proposal to you for the package.
If payment is not made as per the schedule provided in the first booking confirmation e-mail, Dook Travels reserves the right to cancel the booking after attempting to get in touch with you. Refunds would be as per the package cancellation policy.
Cancellation Policy
Once Booking received : INR 5000 (Per PAX) + actual Ticket cancellation + Hotel cancellation as per hotel policy+Visa fee if visa is applied.
60 – 45 Days prior to departure : 25 % of land cost + INR 5000 (Per PAX) + actual Ticket cancellation+Visa fee if visa is applied.
45 – 30 days prior to departure: 50% of land cost + INR 5000 (Per PAX) + actual Ticket cancellation+Visa fee if visa is applied.
30 – 10 days prior to departure: 75% of land cost + INR 5000 (Per PAX) + actual Ticket cancellation+Visa fee if visa is applied.
Within 10 days: Full.