Top Ashgabat Tour Packages
Our most sought after tours take you to all the top attractions of Ashgabat. Clicking on the tours below will give you further details about the packages.
Discover Ashgabat (Turkmenistan)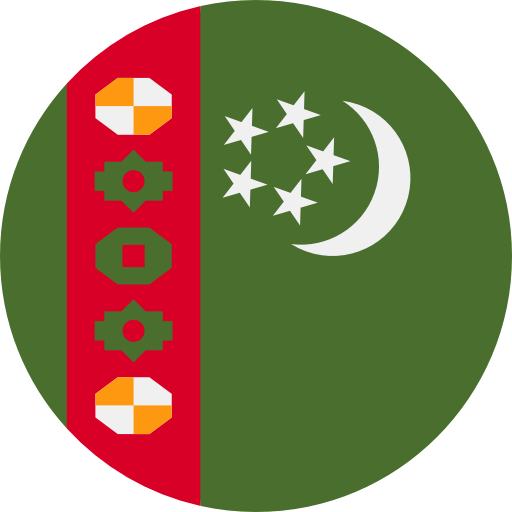 While the modern white marble buildings in Ashgabat will leave you spellbound, the beautifully woven carpets and local bazaars will give you a taste of the local culture.
Ashgabat is the capital and largest city of Turkmenistan. It is located between the Karakum Desert and the Kopet Dag mountain range in Central Asia. Ashgabat is very close to the border with Iran Ashgabat has a cold desert climate which means that it has very dry and hot summers and cool and short winters. In the last few years, there has been a spike in tourists coming to Ashgabat to see the white marble wonderland and to experience the local culture.
Airports
Ashgabat International Airport
Best time to visit
Apr-Oct
Climate Types
Cold Desert
Experiences in Ashgabat
Ashgabat has something for every kind of traveller whether they are travelling with family or a special someone on their honeymoon Book a tour with Dook Travels today to get the most out of a vacation in Ashgabat.
Top Attractions in Ashgabat
Ashgabat is a complete package. There is stunning architecture everywhere and you can spend hours exploring the museums and Bazaars, and visit Mosques. Dook Travels will design a tour that will let travellers experience the best of Ashgabat.
Plan A Trip To Ashgabat
Explore the marble city of Ashgabat with Dook Travels.
Ashgabat has recently caught the fancy of tourists. The city is dotted with tall marble buildings, marble statues and other monuments made entirely of white marble. In fact, Ashgabat made it to the Guinness book of world records back in 2013 for having the highest concentration of marble buildings in the world. The first marble marvel that you should see is the Alem Cultural and Entertainment Center. The marble building has a Ferris wheel enclosed in a glass and white steel-casing atop the building which looks spectacular.

The Monument Arch of Neutrality is another architectural marvel. The tower is 75 meters high containing a panoramic viewing deck which gives sweeping views of the city. The Wedding Palace is a civil registry building unlike any in the world. There is an eight-pointed star atop the eleven-story building which encapsulates a ball which is symbolic of the earth with an image of Turkmenistan. The interior design of the palace reflects a very Turkmen style of architecture. The museums in Ashgabat are interesting and give an accurate glimpse of the country's history. The Ashgabat National Museum of History has over 5,00,000 exhibits where tourists can spend hours looking at ancient art, painting, drawings, sculptures and more. The Museum of Fine Arts has over 6000 works in its collection including paintings, sculptures and graphic works by international artists. The National Carpet Museum is an unusual museum which has a rich collection of Turkmen carpets dating from medieval times to present day. Ashgabat is also known for its beautiful mosques. The Ertugrul Gazi Mosque is a prominent building with four minarets, a dome and beautiful interiors.

If tourists are looking to shop then they should head to the famous Bazaars of Ashgabat. The Altyn Asyr bazaar is the largest market of Turkmenistan. Located on the outskirts of Ashgabat, the marketplace has over 2000 shops selling handicraft, jewellery, animals but especially carpets and rugs. Another Bazaar worth a visit is the Russian Bazaar which is frequented by locals. This covered marketplaces houses shops and food stalls and you can observe and interact with the local men and women of the city. If you are looking for a western style mall, then visit Berkarar Mall. It is a large shopping center with shops and restaurants where you can find international labels. After a long day of sightseeing, tourists can relax at the Independence Park. The park is full of spectacular structures, statues and gardens. Another place which offers panoramic views of the city and its surrounding mountains is the Ashgabat Cable Car. It is a 4 km cableway between Ashgabat and the foothills of the Kopetdag.

Getting around in Ashgabat is easy as it has a fairly good bus system. Even the bus stops are made of white marble.

Ashgabat is truly a traveller's delight and offers plenty right from stunning architecture to beautiful handicrafts. Dook Travels has researched and built itineraries which will take travellers to the best sights of Ashgabat, making their stay fun and comfortable.