Top Agafay Tour Packages
Are you an adventurer? If yes, then immerse yourself in silence as you hike through the countryside, visit nearby Berber settlements, or go on a hot air balloon or camel ride while taking in the expansive vistas of the Atlas Mountains. While admiring the desert's untainted beauty, race across the dunes on a quad bike or buggy. Take a hot air balloon flight to experience goosebumps and a full sense of aliveness while taking in the morning vistas of the Atlas Mountains' foothills in Morocco. Such a potent mix! At one of the most beautiful moments of the day, the sunrise, take in the breathtaking views of the Agafay Desert and wildlife. The Agafay desert is truly undeveloped, which makes it a striking contrast to the bustling of Marrakech. Opt for Dook Travel's Agafay desert tours if you want to experience entire desert adventure.
About Agafay (Morocco)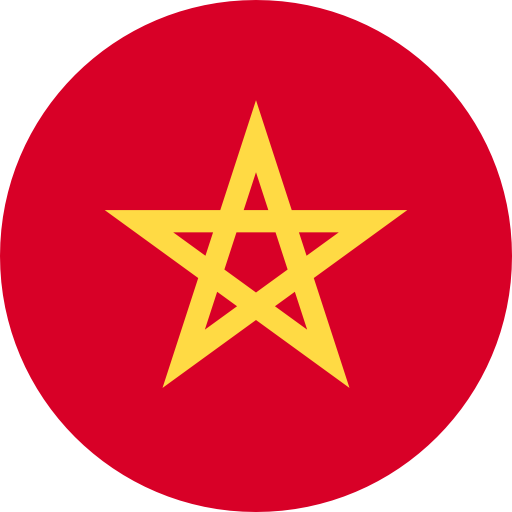 Explore the Agafay desert in a unique and fascinating way. Discover the dry, stony hills while admiring the breathtaking Atlas Mountain scenery. To experience the desert, you don't have to travel to the Sahara. Agafay, which is located a short 30 km from Marrakech, is a desert oasis where you can explore its wonders and treasures.
Airports
Marrakesh Menara Airport
Best time to visit
Mar-May
Climate Types
Hot Desert, Subtropical
Experiences in Agafay
Take a break from the bustle of the city and experience moments of true peace by submerging yourself in an atmosphere of pure relaxation and awe, but of course with room for adventure. Agafay's luxurious glamping is alluring and those who indulge are destined to witness rose and saffron-hued sunsets, sip mint tea in a Berber tent and ride a camel across a legendary stone and sand desert. A classic multi-course 1001 Arabian Nights dinner served under the Moroccan stars ends the day in Agafay.
Top Attractions in Agafay
Take this journey to the Agafay desert to experience the solitude of the desert. Enjoy the cool air of Lalla Takerkoust Dam while taking pictures of the stunning surroundings. Take stunning pictures of your group while enjoying the magnificent vistas of the Atlas Mountains' frequently snow-covered summits. Take a camel ride at dusk while unwinding with a cup of mint tea. Agafay Desert Luxury Camp raises the bar for luxury in these remote locations. Embrace the romanticism of it all as you dine under the stars, drift off to sleep to the sound of the desert breeze. Allow yourself to mindfully interact with the camels while on this Agafay Tour. These wonderful creatures deserve your utmost attention because they are kind and highly clever beings.
The Agafay desert covers several hundred acres and is located thirty kilometers south of Marrakech. This rocky desert has a look that is similar to a sand desert. In fact, the terrain and white sand dunes there are reminiscent of those in the Sahara.

An unexpected oasis, a refuge of peace and tranquility where the fauna and flora may readily develop, can be found in the heart of the desert. Frogs and turtles peacefully coexist with water and rocks in this paradise. Still existing in this harsh yet beautiful environment are numerous Berber communities that are lost in the sand. This stony desert, which is very close to Marrakech, will astound you and make you forget the powerful atmosphere of the city's heart.

Hollywood celebrities, Instagram influencers, honeymooners, engaged couples who look for wedding locations and groups seeking peace and comfort have all made the Agafay Desert famous with Agafay Tour. Agafay attracts lots of tourists who want to use the lovely surroundings with photo sessions. The legendary Queen of Pop, Madonna, visited Marrakech frequently in 2018 and honored her 60th birthday in the Agafay Desert.

She invited a number of famous people, including American actress Debi Mazar. They went to a Fantasia performance, rode camels over the desert, and pampered themselves at the upscale Kasbah Agafay Spa. A new song named "Come Alive" by Madonna was released in 2019 as a thank-you to "wonderful Morocco" for hosting.

The scenery with great contrasts is the best way to define the Agafay Desert. Numerous trails weave through the canyons, and craggy mounds stand in stark contrast to the sweeping meadows.

Depending on the desert camp you select in Agafy, there are many different Agafay Tour Packages. The best thing to do, though, is to truly slow down and relax. Obviously, this is a fantastic setting for your camel ride in Marrakech and we assure you that it is more atmospheric than riding a camel in the city. It's simple to go hiking or arrange a supper with a local family - yep, people do live here!

In Agafay Desert Tours, you can also bring some cards and board games to play with your trip buddies to help you bond, or you can go horseback riding or quad biking. Additionally, some camps provide their visitors with hammam and/or massage treatments in specially furnished tents.

A buggy ride is an ideal activity in the Agafay Desert. Explore the desert in a novel and stimulating way while getting an adrenaline rush. In the lower Atlas Mountains, in the heart of the stone desert, these two-seater cars are ideal for exploring extraordinary scenery.

You will pass through Berber settlements and come across desert nomads on each trip. Your guide will take you on distinctive trails with endless vistas during buggy activities, which might last one or two hours. One of the nicest aspects of driving a buggy is how light the frame is, which means that all of the engine's power goes into increasing the buggy's speed.

With Agafay Tour Packages, you'll be able to move quickly and have a blast! We, at Dook International encourage you to wear appropriate shoes or trainers and long pants for your comfort. Step outside your comfort zone and attempt something novel and memorable.

Nobody can assist you in organizing your vacation to Agafay more expertly than we can. Our carefully selected holiday options are adaptable and offer a convenient getaway. Dook International makes it simple to customize your trip. It has everything you require. Benefit from the best Agafay Tour Packages deals right away.
Read More About: Top Morocco Attractions

Book Now: Morocco Holiday Packages