Colombia is a budding holiday destination for so many travelers around the world. Located in South America, Colombia has been becoming the choice of every tourist. With contrasting landscapes, idyllic Caribbean isles, delightful colonial towns, forest-clad mountains, lush green coffee plantations, and bustling nightlife- you can spend months exploring every corner of Colombia. Many Colombia tourist attractions are there that draw most travelers' attention. Colombia is a marvelous place, from snow-capped Andean mountains to tropical Amazon jungles, turquoise Caribbean beaches, and sun-kissed deserts. One of the main Colombia attractions for tourists is its natural beauty. From its picturesque scenery to dense rainforests, impressive beaches, soaring mountains, and expansive deserts, this place is a treat for the nature lover. To satiate your nature's quest, you can head to the Amazon rainforest for adventure. Travelers can also hike through the Cocora Valley, home to the world's highest palm trees, or swim in the pristine river of Tayrona National Park. This country is also popularly known for its rich cultural heritage. With a fascinating history and influences from African slaves, Spanish colonizers, and indigenous tribes, Colombia has always been a center for history buffs. Cartagena and Medellin are some of the best places to visit in Colombia to explore history. Cartagena is one of the untouched colonial destinations. Take a quick stroll around the historic walled city, and you will feel like you have stepped into the prehistoric era. The other Colombian city- Medellin - is a vibrant metropolis known for its street art, museums, and galleries. Some must-see Colombia attractions in Medellin are Botero Plaza, Museum of Antioquia, Rafael Uribe Palace of Culture, etc.

One of the most exciting aspects of Colombian culture is its dance and music. Colombia is known as the birthplace of a famous dance style called salsa. You can immerse yourself in the rhythm and energy of this dance form by visiting one of the most popular salsa clubs in cities like Bogota and Cali. These are some of the top Colombia tourist places where most travelers enjoy a good time. On the other side, Colombia is also famous for its coffee production. It is the world's third-largest coffee producer. The major coffee plantation takes place in the Andean hills. The Eje Cafetero region is open for travelers for tastings, tours, and farm stays. Tayrona National Park is one of the best Colombia tourist spots where you will find the finest beaches. Most of these beaches are set against the picturesque mountains of the Sierra Nevada de Santa Marta, which makes a perfect beach vacation for tourists. If you are an adventurous traveler who wants to indulge in an exhilarating experience, you must go for whitewater rafting in San Gil. There is another aspect that makes Colombia more attractive to tourists is its warm and friendly locals. Tourists receive warm and welcoming hospitality on their arrival to this blissful country. Whether you try local cuisines, learn salsa, or chat with locals over a cup of coffee, you will be sure to have an unforgettable experience.

If you want to visit this wholesome country, don't forget to pick up Colombia tour packages from Dook. We have comprehensive tour packages featuring everything you may want to experience on your vacation. Dook International thrives to create traveler-friendly tour packages at affordable prices. Whether it's unique historic sights, national parks, natural attractions, or bustling cities, there are plenty of options for a tourist. So, don't waste time and book your Colombia package.

Best Tourist Places to Visit in Colombia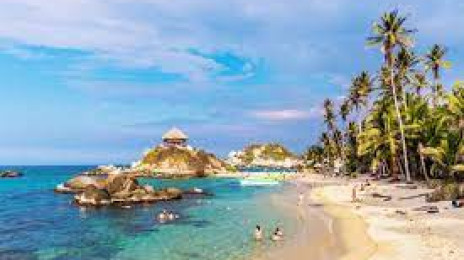 Parque Nacional Natural Tayrona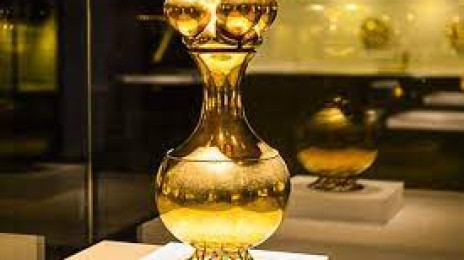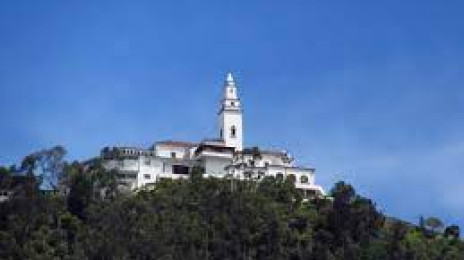 Things to Do in Colombia
Do what makes you happy